The Best Rental Property Management Software
The right rental property management software can help landlords efficiently run their small businesses. As property owners and managers ourselves, we have evaluated the best rental property software products to uncover their key benefits. We will update this page as we continue to explore the use of technology in the property management industry.
Read on for overviews of the best rental property management software products for landlords, including Avail, Cozy, TenantCloud, Buildium and more.
Let us help you find landlord software that is best suited for your needs. Whether you are looking for tools to help collect rent, screen tenants, list your rental, automate your record keeping, or other property management tasks, our Landlord Software Recommendation Tool can find a product for you. 
Note: this list has been updated in July 2021 to include additional rental property management software providers and a handy comparison table.
Featured Products
Learn more about these rental property management software products you may be considering purchasing. Read our reviews, and when you're ready, sign up for any or all of the tools to help you manage your rentals more effectively – and profitably!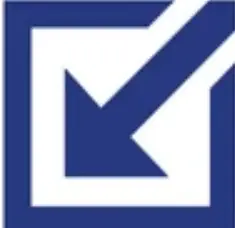 Also Read: Online Rent Collection: The Definitive Landlord Guide
Rental Property Management Software Comparison Table
See which features each of the software products supports in this comparison chart:
Click image to enlarge
---
Rental Property Management Software Product Overviews:
ApplyConnect is no-cost rental property management software that focuses on tenant screening solutions for independent landlords and property managers. Screen tenants, market your vacancies, and lease legally and securely for free. Complete credit and background reports are available for just $29.95 – paid completely by the prospective tenant. Applicants can also choose to pay $39.95 for the same report and get the ability to share it with up to three landlords.
Note: The above pricing and feature providing a shareable report are new as of October 2020.
Features and Benefits
Tenant Screening: ApplyConnect ONLY does tenant screening, and uses Experian to provide a full credit report, including a "Vantage 3.0" score. Criminal searches covering "local courts" from all 50 states plus Washington DC, as well as the National Sex-Offender Registry are included. Jail and prison records, warrants & arrests, and the terrorist (OFAC) watch list are included as well. ApplyConnect will check search for past evictions, scanning the nation's largest eviction database with 36+ million unique records.
Learn more about ApplyConnect. Then create your account for free and start screening today.
ApplyConnect is a winner in our Best Tenant Screening Service for Small Landlords
With Avail rental property management software, you can advertise your property, find and screen tenants, sign leases, and collect rent, on any device, with tools built specifically for DIY landlords. Customizable state-specific lease documents are available, along with e-signing and document storage. Avail publishes your online listings to Zillow, Trulia and Hotpads, as well as to apartments.com.
Avail has a free Unlimited plan that includes syndicated listings, credit and criminal screening, state-specific leases, online rent payments, and maintenance tracking.
Unlimited Plus is $5/unit per month and includes everything in Unlimited, plus: next-day rent payments, waived ACH fees, custom applications and leases, and a properties website.
Features and Benefits
For more information, read Avail Property Management Software Overview or Get Started at Avail today.
Avail is a winner for Residential Lease Agreements: Best Software for Small Landlords
Buildium is rental property management software designed to support the larger DIY landlord and property managers. The software includes tools to help with accounting and bookkeeping, lease & document management, maintenance tracking, rental listings, applications and screening, and more. Buildium claims to have over 15,000 customer accounts, 60,000 users, and over 4 million tenants under management, and was ranked as a leading residential property management solution out of 125+ companies in Gartner's 2018 FrontRunners analysis of user reviews and ratings. Plans start at $47/month, and they are currently offering a 15-day free trial.
Features and Benefits
Leases and Signing: Uses Adobe Document Cloud to facilitate eSignatures on the device of their choice. Offers cloud storage for all your leasing documents.   Online lease templates can be customized and edited to suit your needs, and applicant data can be populated into the lease form.
Applications: Online rental applications are fully integrated with your marketing site, so applicants can apply right there. Any related application fees will also be applied to their account and can be paid online. Applications can then be integrated into their built-in screening process.
Tenant Screening: Simply request a background check, and Buildium will begin the screening process for you. The comprehensive screening results are easy to read and understand, so you can quickly make an informed decision.
Rent Collection: Residents can authorize their bank accounts or credit cards in the resident site, and then set up a recurring payment schedule. Rent will never be late, because it's deposited into your bank account automatically.
Advertising: Shares listings with their listing partners' websites. Current partners include Lovely, Apartment List, and the entire Zillow Rental Network, which gets your vacancies in front of millions of rental shoppers on Zillow.com, Trulia, Yahoo!, HotPads, and MyNewPlace. Buildium also makes it easy to post all of your vacancies on Craigslist.
For more information, read our Buildium rental property management software overview.
Buildium is a winner in our Best Online Rent Payment Service For Small Landlords
ClearNow is an easy-to-use and reliable rental property management software service focusing on tenant screening and online rent collection. Rent is debited from your tenant's bank account and directly deposited to your bank account. ClearNow has been automating rent payment since 2000, and serves landlords and property managers of ALL sizes (1+ units). Rent payment always directly deposited 3 banking days after the debit day. Use ClearNow Online Rent Payment to Collect Rent Automatically!
Features and Benefits
Tenant Screening: Landlords using ClearNow to collect rent electronically now have access to a powerful and free tenant screening service. Rental applicants pay a $35 fee when they submit their credit report. You will receive a complete report with credit score, criminal background check, eviction report, and recommendation.
Rent Collection: Rent is debited from your tenant's bank account and directly deposited to your bank account. Tenants do not need a computer. Rent payment is automatic – nothing to schedule. Rent payments deposited 3 banking days after the debit day.
For more information, read our ClearNow Property Management Software Overview.
ClearNow is a winner in our Best Tenant Screening Service for Small Landlords
DoorLoop property management software's powerful functionality and ease of use make it stand out from other options on the market. Its unlimited world-class support, full-scale accounting functionality, and suite of useful features make it a fantastic option for landlords and property managers looking to streamline their workloads, save time, and grow their business. 
Sign up for a demo of DoorLoop now and get 50% off your first two months on the software. 
For more information, see DoorLoop: Property Management Software Overview
With a range of free rental applications and lease templates, landlords can easily create legally binding documents in minutes using EZ Landlord Forms. State-by-state lawyer-reviewed forms and e-signing are available with a paid subscription. The site maintains and updates leases that conform to differing local landlord-tenant laws across the United States.
Features and Benefits
Free Rental Forms: EZ Landlord Forms has more than 169 free rental lease templates for landlords to use. All you need to do to gain access to these forms is to create a free account. Free forms include a rental application pdf, rent receipts, lease agreements, personal financial statements, or specific safety guides.
State Specific Documents: EZ Landlord Forms offer legally binding documents in your state and local laws, even if a landlord created them outside of that jurisdiction. This is incredibly important because it might not be binding if it's not state-specific, leading to further issues down the road if a tenant violates terms, wants to leave, or breaks the lease.
E-Sign Capabilities: Landlords and tenants can now sign rental agreements electronically with EZ Landlord Forms. The documents created through their lease builder will be integrated with E-sign technology to make it simple to execute your documents.
Tenant Screening: When landlords create their free account and download documents, they'll also have the ability to sign up for tenant screening services to help ensure you rent to the right tenants. There are two options for payment; either the landlord can request for the tenant to pay or the landlord can pay.
For more information, read EZ Landlord Forms: Free Rental Application PDF and Lease Templates. Download a free lease agreement or build your custom lease at EZLandlordForms.
Landlord Studio is an online and mobile rental property management software that helps you track income and expenses, screen tenants, set automatic reminders, and more. Pricing begins at $9/unit per month, plus $1 for each additional unit. Subscribers can upload property and unit details to import income and track expenses. You can automate tasks and set gas, inspection, electrical and other reminders. Landlord Studio comes with free tenant screening, automated rent reminders and overdue notices, secure cloud storage, and over a dozen available reports to choose from. There is also centralized management of tenants, owners and suppliers so you can call, email or text them from your fingertips.
As of this update, Landlord Studio does not offer e-signing for leases or online rent collection, but development is underway and coming soon. Try Landlord Studio free for 30 days, no credit card required. Start Free Trial.
Features and Benefits
Tenant Screening: Screen tenants at no cost to the landlord. Applicants pay only $38. Landlord Studio has teamed up with RentPrep (powered by TransUnion) to offer their SmartMove tenant screening reports. This includes: FCRA Customer Support, SSN Verification, Address History, Bankruptcies Search, National Eviction Search, National U.S Criminal Search, U.S Sex Offender Search, Global Homeland Search, Full Credit Report, and Credit Score.
For more information, read Landlord Studio: Mobile Accounting Software for Landlords. Setup your free account at Landlord Studio today.
Landlord Studio is a winner in The Best Reporting and Accounting Tools For Landlords
LeaseRunner property management software is a powerful resource for property owners and managers looking to fill vacancies and make sure their lease agreements are in line with current local laws.
LeaseRunner strengths include: screening tenants, collecting rent online, and lawyer-reviewed lease agreements that are kept up-to-date with the constantly changing rental laws across the country. In addition, those lease documents are signed electronically on LeaseRunner's platform, making an in-person meeting unnecessary.
In our opinion the best part about LeaseRunner is the flexibility of its services. Landlords enjoy the pay-for-service model where they only pay for what they use. This means there are no monthly or annual subscription fees, as LeaseRunner is 100% free until a landlord needs to order a screening report or lease documents.
Features and Benefits
Advertising: LeaseRunner walks you through creating an appealing ad that you can post on your website, Craigslist, Facebook, Twitter, and other platforms. LeaseRunner also syndicates to the Zillow network and provides an Apply Now link that landlords can add to their own site or listings on other sites.
Applications: LeaseRunner provides a free online application which includes optional tenant screening and complete and comprehensive background check.
Tenant Screening: LeaseRunner offers a wide range of tenant screening options and reports. Each one is incredibly thorough and accurate, and you can select just the reports that are allowed in your location if necessary. 
Leases and Signing: LeaseRunner offers a library of state-specific, customizable lease document templates. They offer an easy-to-follow process for creating your lease document batch and sending it for e-signature. With just a few clicks, you can populate your lease batch with property data, lease terms, and your tenant's information.
Rent Collection: For a flat $4 transaction fee, LeaseRunner offers online ACH rent collection. Tenants can choose between Manual or Autopay options, and roommates can separately pay their portion of the rent electronically. LeaseRunner does not support credit card rent payments at this time.
For more information, read: LeaseRunner Property Management Software Overview. Learn more or Sign Up at LeaseRunner.
PayRent helps property owners and managers collect rent online quickly, safely and securely. In just a few clicks, you can add your properties and get your tenants enrolled and start receiving rent payments. It is always free to sign up. The low transaction fees can be either absorbed by the landlord or passed through to your tenant. Sign up here.    
Features and Benefits
Rent Collection: The service is free to use for landlords. PayRent charges only a transaction fee to process e-checks (0.25%) and credit cards (3.5% + $0.30.) You can pay the fees or pass them through to your renters. There are also no contracts and no monthly minimums. This includes unlimited properties, payment reminders, recurring payments, 3-day funding, and options to assess late fees.
For more information, read: PayRent Online Rent Payment Service. Sign up for free at PayRent.com
PayRent is a winner in our Best Free Property Management Software for Small Landlords
Rentec Direct offers rental property management software and tenant screening solutions for landlords and real estate professionals to manage properties, tenants, and accounts online. Subscribers can collect rent payments, post vacancies, balance accounts, create reports, access tenant and owner portals, coordinate maintenance, accept rental applications online, and generate tenant screening reports. Sign up for a free trial today at www.rentecdirect.com.
Features and Benefits
Leases and Signing: Customizable lease forms available, which pull applicant and property data from the original listing and application.  Electronic signing – through HelloSign – and document storage are provided.
Applications: Provide online applications and accept application payments for your vacancies. Collect application fees and recover tenant screening costs directly within the application. When it comes time to process the application, the system populates the data into the tenant screening and tenant management systems to save any duplicate entry.
Tenant Screening: Rentec Direct brings you reliable credit, criminal, and eviction reports at a heavily discounted membership only price.
Rent Collection: Accept online tenant payments via ACH or credit card and even accept cash payments at any of their 20,000 payment locations.
Advertising: Provides you with a professionally designed website for all your properties, as well as individual detail pages with images for each property. You can also opt to have your vacancy listings automatically published to Zillow, Trulia, HotPads, and many others; included in your Rentec subscription.
For more information, read our Rentec Direct Rental Property Management Software Overview.
Rentec Direct is a winner in our Best Online Rent Payment Service For Small Landlords
RentPrep rental property management software focuses solely on providing tenant screening services. They are a team of FCRA Certified Screeners that work inside a real background check company located near Buffalo, NY. RentPrep aims to provide comprehensive tenant screening using real-live intelligence to help landlords identify the best possible tenants for their rental property. Get started by signing up for your free RentPrep account.
Features and Benefits
Tenant Screening: RentPrep offers a tenant background check with an option to add on a criminal and sex offender search and a credit decision report. Landlords can also order a full SmartMove credit report from RentPrep, either separately or in addition to the hand-compiled background check.
For more information, read our RentPrep Tenant Screening Software Overview.
RentPrep is a winner in our Best Tenant Screening Service for Small Landlords
If you're looking for an all-encompassing rental property management software, RentRedi could be right for you. As an app, it's simple for you and your tenants to access RentRedi from your mobile device anywhere at any time. 
There are three different pricing options available for RentRedi rental property management software. If you want to take it for a test drive, you can start by paying for just one month. Once you decide that RentRedi is the best option for you, you'll save $132 a year by signing up for the annual option. 
Features and Benefits
Advertising: With one-click listings, your vacant unit can quickly be advertised on major listing sites like Doorsteps, Zillow, Trulia, HotPads, Realtor.com, and RentRedi. You can share photos, list amenities, and write a short description before advertising it on any website. 
Applications: You and your tenant can view and electronically sign the application. Track the status of your applications from your dashboard, where you can see which applicants are working on their applications and which have abandoned them. You can accept, reject, or request an update on any application.
Tenant Screening: With the RentRedi app, applicants can securely submit and pay for screening reports. These reports all include a TransUnion credit score, criminal background check, employment history, and rental history. These are all bundled together, so you will receive all of these reports at once. Screening reports cost $35 per report (paid by the tenant). 
Leases and Signing: RentRedi offers storage for all of your current and expired leases. It does not have templates, but rather gives you all the storage you need to upload, send, and save your lease documents. Send leases to your tenants securely with an embedded link for digital signatures. 
Rent Collection: RentRedi's mobile-deposits makes it easy for tenants to pay their monthly rent on-time. There is an ACH fee, which tenants will pay. There's also an option for tenants to make rent payments using a credit card. Tenants will incur a processing fee of $1.00 for ACH payments or 2.9 percent and 30 cents for cards. If you prefer, you can cover the fees instead of passing them onto your tenant. 
Maintenance Requestions: One of the features that sets RentRedi apart from other property management software companies is that it allows tenants to upload videos up to five-seconds long for maintenance requests. This is incredibly useful when a tenant is dealing with a maintenance issue and wants to show you the problem. The maintenance calendar has an option to sync with Google calendar to help you stay organized. Add maintenance personnel to an account for free so that you, your tenant, and your maintenance team can all be on the same page anytime there is a maintenance issue.
Reporting: Keep track of your accounting by quickly exporting rental payment history for one or all of your units to QuickBooks Online, Desktop, Pro, or to spreadsheets. 
For more information, read our RentRedi App: Property Management Software Overview.
ScreenRenters is tenant screening software built by landlords, for landlords. There are no subscription fees, no limits on the number of units, and its free for all landlords. It takes less than 3 minutes to sign up, add a rental property, and invite an applicant to apply. When you have someone who'd like to apply simply send them a direct link through the system – all you need is their first name, last name and email to do so. 
Signing up for ScreenRenters is entirely free for landlords. The applicant pays $30 for the online application, background check, and full credit report, which is powered by TransUnion™. This eliminates the need to collect an application or screening fee. 
Features and Benefits:
Tenant Screening: ScreenRenters only focuses on tenant screening and delivers valuable information regarding prospective tenant. In addition to detailed background and credit reports, landlords can request document uploads such as paystubs, W-2's, and copies of drivers licenses as part of the online application. ScreenRenters also provides a ResidentScore, which is explicitly engineered for rental screening. This report provides a more accurate assessment of risk for your future rental property income than a typical credit score. Data provided to the ScreenRenters reporting is designed to help you make better tenant selection decisions.
Learn more about ScreenRenters, then create your free account to find your next tenant today.
SparkRental's Landlord App offers tools to help with all aspects of managing your rental properties. From advertising your vacancies to free instant rental applications and complete tenant screening reports. You can also create instant lease agreements, collect online rent payments, track expenses and create financial reporting. SparkRental property management software also offers a property management hub for document storage, tenant communication, maintenance tracking, and late rent and other tenant notice generation. Take a tour and view pricing plans on their website.
Features and Benefits
Advertising: Enter your rental property listing details and upload your photos once. Your rental listing goes out to Trulia, Zillow, and HotPads, reaching 120 million Americans. You can include an "Apply Here" link to receive completed rental applications and screening reports directly.
Applications: Spark Rental's free rental application authorizes you to contact employers, past landlords, references and anyone else you need to call to check the applicant's credentials. You can select to run full tenant screening reports on the applicant as well. Full credit reports, nationwide criminal background checks, and nationwide eviction history reports are available with the click of a button.
Tenant Screening: Tenant screening reports chargeable directly to your applicants. Full credit reports with FICO score. Nationwide criminal background checks. Nationwide eviction reports. And you can request a rental application at the same time.
Leases and Signing: Lease and addenda forms for all 50 states.  (We recommend you verify that these forms are up-to-date.)  Electronic signing and document storage are supported.
Rent Collection: Your renters can choose to pay by ACH (bank transfer/eCheck), by credit card, or by debit card. They can even set up automated recurring rent payments. Total transfer time is only 2-3 days.
For more information, read our SparkRental Property Management Software Overview.
Stessa is a smart money management tool that helps rental property owners and investors optimize their portfolios for performance. This includes free rental property accounting software that offers a Cloud-based "smart bookkeeping solution" for landlords. Landlords can integrate property information and financial accounts into the software and access a variety of landlord accounting metrics and reports at the click of a button. The product vision is to make managing the financial aspect of a portfolio of rental properties painless and automatic.
Stessa is 100% free to sign up and try. There may be premium plans with upgraded features in the future, but users can currently experience the power of Stessa before committing to a subscription. There are also optional paid services for real estate investors to assist with things like rent analysis, mortgage financing and market research.
Stessa currently focuses on the financial and accounting tasks of property management. However, they do plan to roll out online rent collection capabilities in the future. Sign up for a free account at Stessa.
Features and Benefits
Bookkeeping and Reporting: Link your rental property bank, mortgage, and other financial accounts with Stessa, and it will automatically sync transactions and organize them into easy to use statements and reports. Stessa provides a variety of reports available at one click, including balance sheets, cash flow, profit and loss statements, rent rolls, schedules of real estate owned, and IRS-ready tax statements.
Document Management: Stessa includes a document management center where you can store important paperwork like leases, receipts, budgets, and other important files.
Receipt Scanning: Stessa offers industry-leading receipt scanning functionality. Use the mobile app to access your device's camera and take a snapshot of receipts and upload it for processing.
For more information, read Landlord Accounting Software for Your Rental Property: Stessa Overview.
Stessa is a winner for: Reporting and Accounting Tools: Best Accounting Software for Landlords
TenantCloud is cloud-based rental property management software that helps you receive payments online, advertise your properties and screen potential tenants. Pricing ranges from $0 for their basic plan to $35/month for their advanced plan for DIY landlords and property managers. Customize basic lease templates and send to applicants for e-signing. Sign up for one of the Tenant Cloud plans today for free.
Features and Benefits
Advertising: List your rental on your free marketing website. TenantCloud integrates your listings with partners such as Zillow and Trulia.
Applications: Easily accept applications after signing up. You can customize the application with additional questions, attachments, and even request an application fee.
Tenant Screening: When a potential tenant submits online rental application, you can run a screening report directly from the application. Choose between a Background Check for information on the tenant's prior criminal history or a full SmartMove Credit check by RentPrep to evaluate their history of financial responsibility.
Leases and Signing: Generate customizable documents with Tenant Cloud's agreement template builder and create simple residential leases online.
Rent Collection: Accept online tenant payments via ACH with no transaction fees or debit or credit card with standard fees. You can also collect using Stripe or PayPal.
For more information, see our TenantCloud Rental Property Management Software Overview. Then sign up for one of the Tenant Cloud plans today for free.
TenantCloud is a winner in our Best Free Property Management Software for Small Landlords
Cozy:
Cozy's rental property management software includes features for you to market your rentals, choose the right tenants, collect rent, share leases and other documents, and bill automatic late fees for free. Cozy publishes listings to doorsteps.com and realtor.com. Once you have tenants in place, you can document expenses and communicate about maintenance requests with tenants.
Cozy is merging with apartments.com. It will be adding features soon, such as lower-cost screening reports, faster electronic rent payments, location-specific leases, and expense tracking. 
Features and Benefits
Advertising: Cozy lets you advertise your vacancies for free. In addition to listing the address and price, you can upload photos, amenities, pet policies, and lease terms. Cozy also gives you the option to syndicate your listings on Doorsteps.com and Realtor.com.
Applications: Your free listing will automatically include a built-in application that tenants can fill out and send to you electronically. 
Tenant Screening: You can require applicants to submit a background check and credit report as part of their application. The applicant will pay for the screening report and then share them with you through Cozy's secure portal.
Leases & Signing: Cozy's partnership with Apartments.com allows landlords to create localized leases. Simply answer some questions using the online wizard to make your lease as specific to your rental unit as possible.
Rent Payment: Tenants can pay rent online using a debit or credit card for a 2.75% fee, or they can pay with their checking accounts for free. 
For more information, read: Cozy Rent Payment and Property Management Services
Zillow Rental Manager:
Create and manage your rental listing in one place which posts on Zillow, Trulia and HotPads. You can receive online rental applications and tenant screening, including criminal and eviction checks, credit reports and more. Zillow Rental Manager also offers rent payments sent directly to your bank account.
For more information, read: Zillow Rental Manager Review: Software Overview
Disclosure: Some of the links in this post are affiliate links and Landlord Gurus may earn a commission. Our mission remains to provide valuable resources and information that helps landlords manage their rental properties efficiently and profitably. We link to these companies and their products because of their quality, not because of the commission.
Photo by Adeolu Eletu on Unsplash