If you own rental properties, you know how challenging it can be to manage all the day-to-day tasks required to keep your tenants happy and your units full. From finding the right applicant for a vacant unit to scheduling maintenance to fix a leaky pipe, managing multiple units can quickly become overwhelming if you aren't using the right tools.  Fortunately, there is rental property management software available to help landlords of all sizes manage every aspect of their rental business. Many landlords are using the RentRedi app to list their vacant properties, screen applicants, receive on-time rental payments, manage maintenance requests, and more. 
If you're looking for an all-encompassing property management software, RentRedi could be right for you. As an app, it's simple for you and your tenants to access RentRedi from your mobile device anywhere at any time. Here's what you need to know about RentRedi Property Management Software before you sign up for an account. 
RentRedi
RentRedi is an all-inclusive landlord-tenant app. Manage vacancies, screening, and rent collection from wherever you are, on any device. Strength: Complete Solution
RentRedi Pricing and Subscription Tiers
Unlike other property management software companies, RentRedi doesn't operate using multiple tiers with varying features. Instead, everyone who subscribes gets to enjoy the same features. The difference is in how long you want to pay for a subscription. 
There are three different pricing options available for RentRedi property management software. If you want to take it for a test drive, you can start by paying for just one month. Once you decide that RentRedi is the best option for you, you'll save $132 a year by signing up for the annual option. 
3 RentRedi Pricing Options:
Monthly: This pay-as-you-go option costs $19.95/month; renews every month. 
Three-month: Get a better deal at $15/month; renews every three months.
Annual: Get the best rate at $9/month; renews annually (every 12 months)
Also Read: The Best Free Property Management Software for Small Landlords in 2020
Advertising on the RentRedi App and More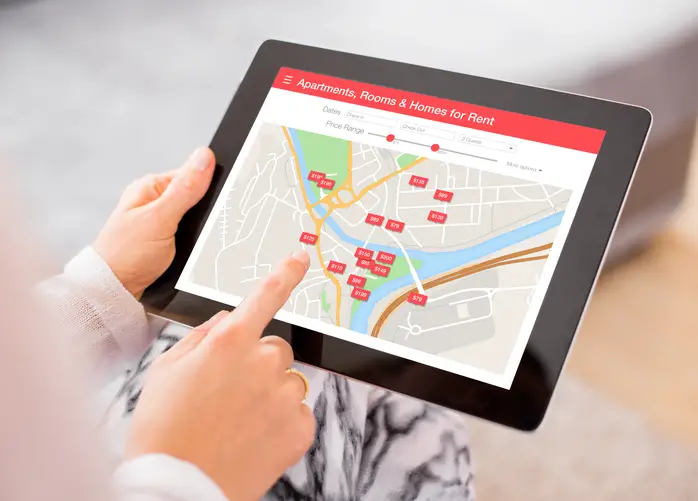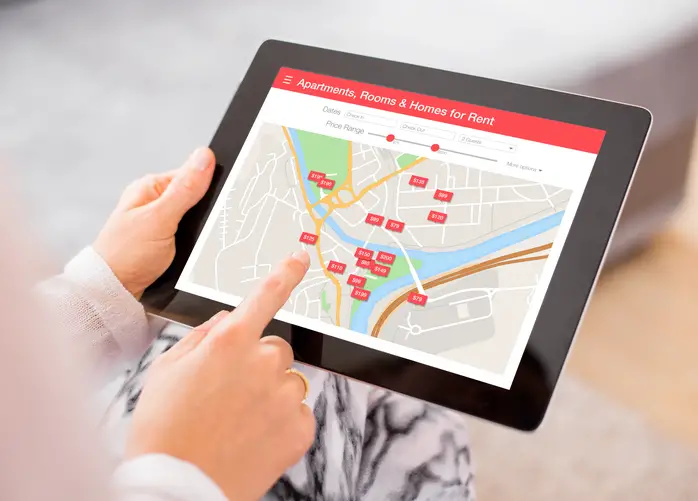 With one-click listings, your vacant unit can quickly be advertised on major listing sites like Doorsteps.com, Realtor.com, and on the RentRedi advertising platform. You can share photos, list amenities, and write a short description before advertising it on any website. 
Then, you can use the RentRedi app to quickly pre-qualify applicants who are interested in becoming your tenant. Interested applicants can answer up to 10 pre-screening questions that allow you to quickly decide who you want to move forward with by using the one-click accept or reject feature.
Also Read: Best Free Online Ways To Advertise Property For Rent
Applications
After an applicant has successfully passed your pre-qualification screening questions, you can move forward with the application. You and your tenant can view and sign the application through the RentRedi dashboard using E-signatures. This saves a lot of time and allows you to quickly accept or reject an application. 
Track the status of your applications from your dashboard, where you can see which applicants are working on their applications and which have abandoned them. You can accept, reject, or request an update on any application.
Tenant Screening 
Before letting anybody move into your vacant unit, you'll want to have them submit a tenant screening report. With the RentRedi app, applicants can securely submit and pay for screening reports. These reports all include a TransUnion credit score, criminal background check, employment history, and rental history. These are all bundled together, so you will receive all of these reports at once.
Use the information from RentRedi's comprehensive tenant screening reports to determine whether or not to accept a tenant's application. Screening reports cost $35 per report (paid by the tenant). 
Also Read: The Best Tenant Screening Service for Small Landlords
Leases and Signing
RentRedi offers storage for all of your current and expired leases. It does not have templates, but rather gives you all the storage you need to upload, send, and save your lease documents. Send leases to your tenants securely with an embedded link for digital signatures. 
When you're searching for a lease through RentRedi, you can filter your results based on vacant, occupied, and expiring leases. This feature makes it easy for you to quickly find the lease you're searching for.
Also Read: Residential Lease Agreements: Best Software for Small Landlords
Rent Collection Through the RentRedi App
RentRedi's mobile-deposits makes it easy for tenants to pay their monthly rent on-time. There is an ACH fee, which tenants will pay. There's also an option for tenants to make rent payments using a credit card. Tenants will incur a processing fee of $1.00 for ACH payments or 2.9 percent and 30 cents for cards. If you prefer, you can cover the fees instead of passing them onto your tenant. 
RentRedi can be set up for automatic payments and send automatic rent reminders. If a tenant falls behind on rent, they will incur an automatic late fee with a recurring fee amount. 
Also Read: The Best Online Rent Payment Service for Small Landlords
Communication, Maintenance  Requests, and Tracking
One of the features that sets RentRedi apart from other property management software companies is that it allows tenants to upload videos up to five-seconds long for maintenance requests. This is incredibly useful when a tenant is dealing with a maintenance issue and wants to show you the problem. 
In addition to sharing videos, tenants can make mobile maintenance requests and request status tracking. The maintenance calendar has an option to sync with Google calendar to help you stay organized. Add maintenance personnel to an account for free so that you, your tenant, and your maintenance team can all be on the same page anytime there is a maintenance issue.
Also Read: Manage Maintenance on Rental Property using Property Management Software
Financial Tracking and Reporting
Keep track of your accounting by quickly exporting rental payment history for one or all of your units to QuickBooks Online, Desktop, Pro, or to spreadsheets. 
RentRedi doesn't include any tax preparation documents within the app. However, it has an easy-to-read dashboard and the ability to quickly download all of your transaction histories to accounting software. This makes it easy for you to get an overview of your accounting and get organized ahead of tax season. 
Also Read: Reporting and Accounting Tools: Best Accounting Software for Landlords
RentRedi App: Takeaway
RentRedi is an affordable property management software option for landlords who need some help staying organized as they manage multiple rental units. With options to pay for one, three, or 12 months at a time, it's flexible enough to let you try it out and decide if it's the best software for your needs. 
RentRedi
RentRedi is an all-inclusive landlord-tenant app. Manage vacancies, screening, and rent collection from wherever you are, on any device. Strength: Complete Solution
---
---
---
Disclosure: Some of the links in this post are affiliate links and Landlord Gurus may earn a commission. Our mission remains to provide valuable resources and information that helps landlords manage their rental properties efficiently and profitably. We link to these companies and their products because of their quality, not because of the commission.