If you're a property manager or landlord, especially one who's just getting started on your software search, the best thing to do is to look for a platform that's comprehensive without being overwhelming. After all, what good is sophisticated software if it's impossible to use? Find a platform that's powerful enough to do everything you want (and then some) and easy-to-use enough that you can actually do it all. 
Today, we're taking a closer look at DoorLoop property management software, deep-diving into its features, integrations, and characteristics so that you can decide for yourself whether it's right for your business. Let's get started. 
Subscription Pricing
DoorLoop offers three subscription tiers, each with the option to be paid monthly or annually:
Starter Plan
Cost: $49/month billed annually, $59/month billed monthly
Users: Unlimited and free
Units: Unlimited (price increases over 20 units)
Document Storage: up to 50 MB per unit
Full-scale accounting
CRM for prospects
Maintenance and work order management
RapidRent online payments
Tenant screening
Tenant portal
eSignatures
PDF-only data exports
Pro Plan
Cost: $79/month billed annually, $99/month billed monthly
Users: Unlimited and free
Units: Unlimited (price increases over 20 units)
Document Storage: up to 5 GB per unit
Includes all of the features in the Starter plan, plus:

Owner portal
User access roles
Bank reconciliation
Custom dashboards
Tenant announcements
Online advertising
Data exports
QuickBooks sync
Premium Plan
Cost: $109/month billed annually, $139/month billed monthly
Users: Unlimited and free
Units: Unlimited (price increases over 20 units)
Document Storage: Unlimited
Includes all of the features in the Pro plan, plus:

Integrations and API access
Free incoming ACH payments
Website portal integration
VIP priority support
You can view a full comparison page for all of the pricing plans by clicking here. 
Ease of Use
DoorLoop is designed with user-friendliness in mind. It has a simple, intuitive interface that makes it easy to navigate to any part of the software in just a couple of clicks. All of the software's functionalities are clearly laid out, making it easy to complete tasks from the first time you log in.
Unlimited customer support is available to all users via live chat, email, or phone. Support agents respond to inquiries within 24 hours, with the live chat response averaging 5 minutes or less during business hours (9:00am to 6:00pm, EST). 
Advertising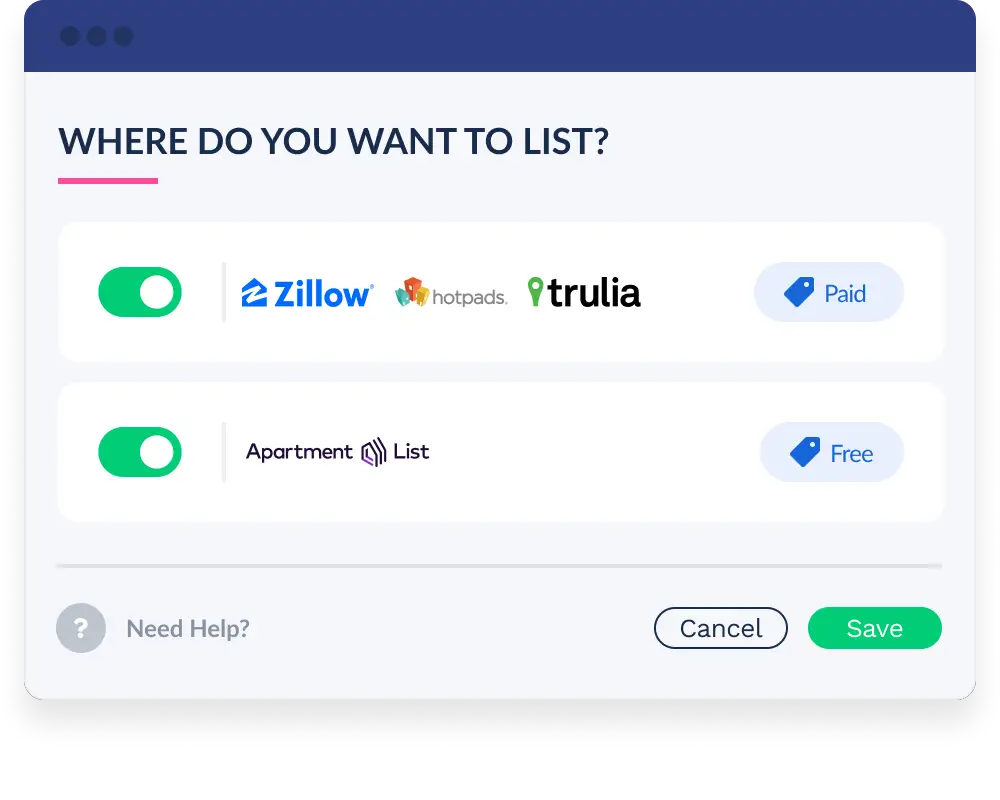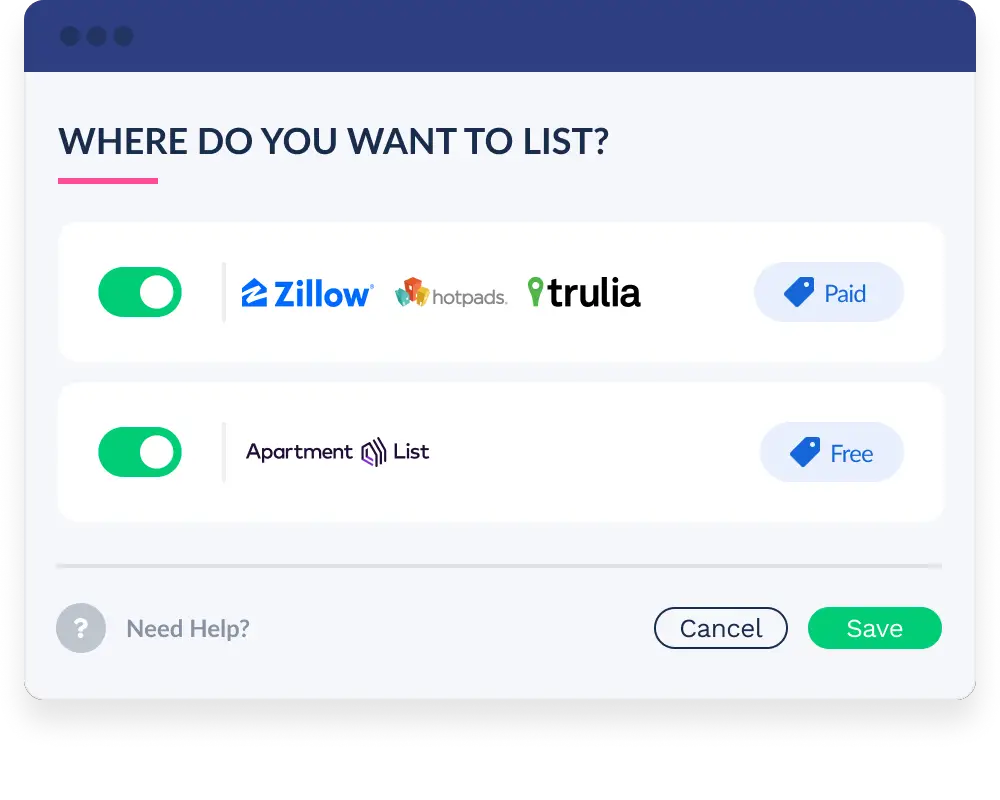 DoorLoop property management software allows users to advertise their listings in a few ways. First, you can build a custom website through the software. On that custom website, you can list your open units and accept tenant applications. You can also post your listings on popular listing syndication sites through DoorLoop, including:
Zillow
Apartments.com
Trulia 
HotPads
StreetEasy
RealEstate.com
From there, you can use DoorLoop to manage your tenant applications. This includes tenant screening, which allows you to run extensive background checks on each prospective tenant within seconds. Once your prospect has been screened, you can choose whether to accept or reject them in just one click. 
Applications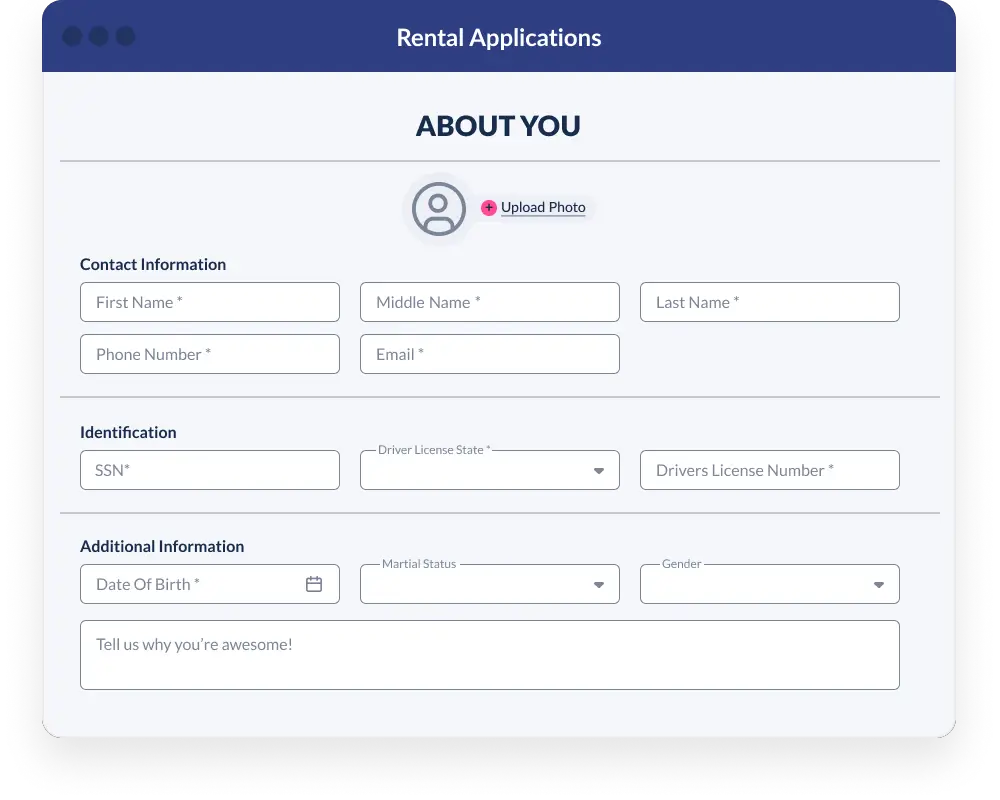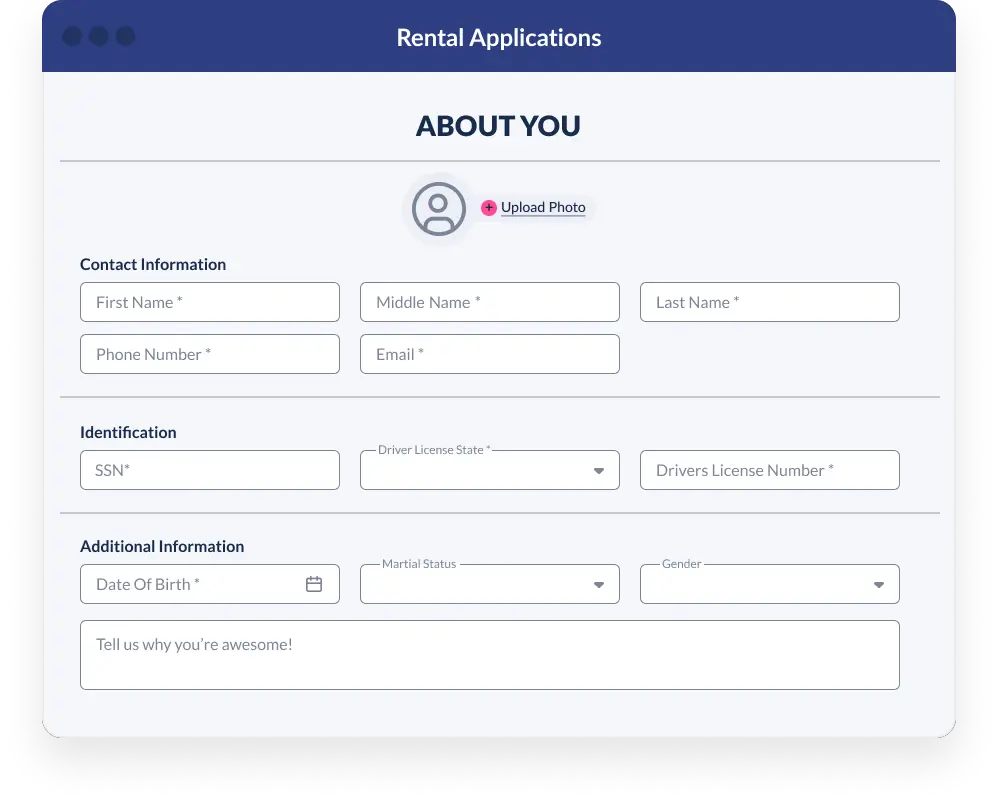 You can accept tenant applications automatically through your custom website. All of these prospective tenants will be populated into the "Prospects" section of your software. You can easily search for your prospects at any time, with just one click, using the top search bar or sidebar no matter where you are in the software. 
Rental applications come pre-populated with basic prompts and questions, including name, contact information, employment, and income. On top of that, you are free to customize your application with any additional questions you see fit. You can also add an application fee of any amount to your rental applications, which tenants can pay via credit card or ACH at no cost to you. 
Tenant Screening 
DoorLoop offers tenant screening powered by TransUnion. This includes:
Criminal background check
Sex offender search
Eviction history
Bankruptcy screening. 
The information your prospective tenant provides on their application will auto-populate into their background check request, and you can run the check within seconds in just one click. 
You can charge tenants an application fee to cover the cost of the background check, which is $40. You can also choose to charge more than $40 and make a profit from your tenant applications. 
Leases and Signatures
You are able to oversee and manage every aspect of your lease management on DoorLoop. This includes:
Uploading and editing lease templates
Requesting and receiving legally binding tenant eSignatures
Storing all leases (and associated documents). 
Setting all of the terms of your lease, including how long the lease lasts, rent charges, and charge dates
Creating automatic recurring fees (like pet rent or service charges)
Setting automatic rent increases ahead of time. 
Rent Collection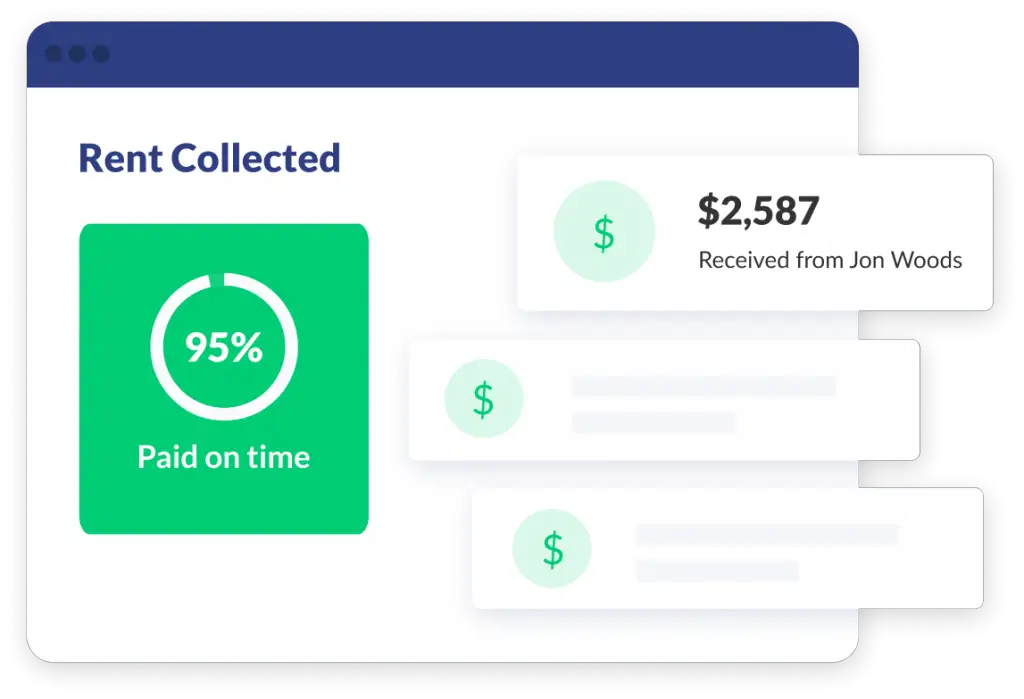 You can get paid automatically on DoorLoop via credit card, debit card, and ACH using RapidRent, powered by Payrix. DoorLoop also allows you to:
Send automated payment reminders to your tenants before rent is due so that you always get paid on time
Add late fees to every lease automatically at intervals and deadlines of your choosing 
Track paid or overdue rent
Get alerted automatically about uncollected payments, upcoming lease renewals, and more 
Fees
There is a one-time, non-refundable $49 fee per bank account to start accepting online payments, which covers the cost of application processing, underwriting, and account setup. You will not be charged if your merchant application is denied. 
You do not have to pay any fees or percentages for your actual rent payments: the amount you charge your tenants is the amount that is deposited into your bank account. 
You also do not pay the platform fees for your tenants' transactions: they will be charged 2.95% of the amount for online debit or credit card payments, or a flat fee of $1.99 for ACH payments. 
Click here to learn more about DoorLoop's RapidRent payments.
Communications and Tenant/Owner Portals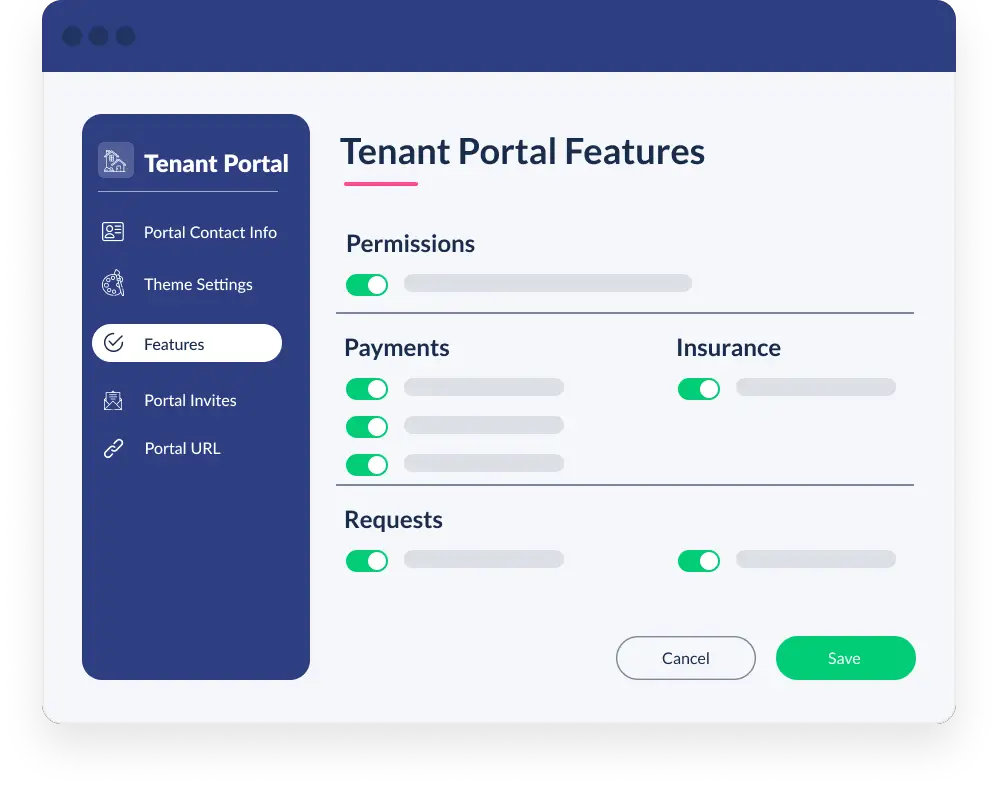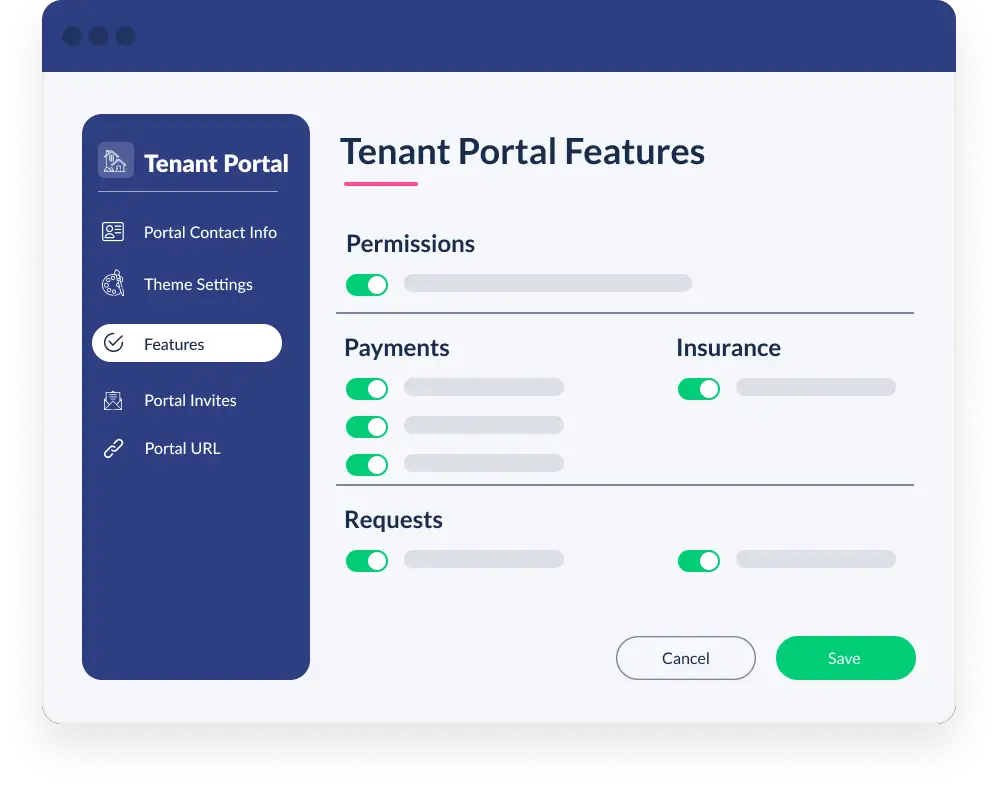 DoorLoop makes it extremely easy to communicate with tenants, owners, and vendors alike. You can invite all of your tenants to their secure tenant portal. Through this portal, you can send:
Community-wide announcements
Individual messages
Documents
Payment reminders
Maintenance requests. 
You can also receive messages, requests, and documents from your tenants. 
Your tenant communications are not limited to the tenant portal. You can send announcements to your tenants via phone call, text message, or email. You can also track messages and whether they have been seen, plus respond as needed, all in one place. 
Property owners and stakeholders can be invited to the owner portal, which functions in the same way as the tenant portal: it allows messages, documents, images, and tasks to be sent back and forth between property managers and owners. 
Work Orders and Maintenance
DoorLoop has powerful features to help users manage every aspect of their work orders. Here's a general overview of how it works:
Maintenance requests are submitted by tenants via the tenant portal or created within the software by users. 
Once a maintenance request is received, you can create a work order and assign it to a specific vendor with an urgency level and due date.

You can create unlimited accounts for your vendors in DoorLoop with custom permissions at no additional cost. 

Once a work order has been assigned to a vendor, you can track when it is seen and every other step of its progress.

You can also create automated workflows so that certain subtasks are automatically applied to specific types of work orders. 

You can communicate with vendors and tenants about the progression of the work order, as well as receive a notification when it is completed. 
Once a work order has been completed, you can pay your vendors right away from DoorLoop. 
Accounting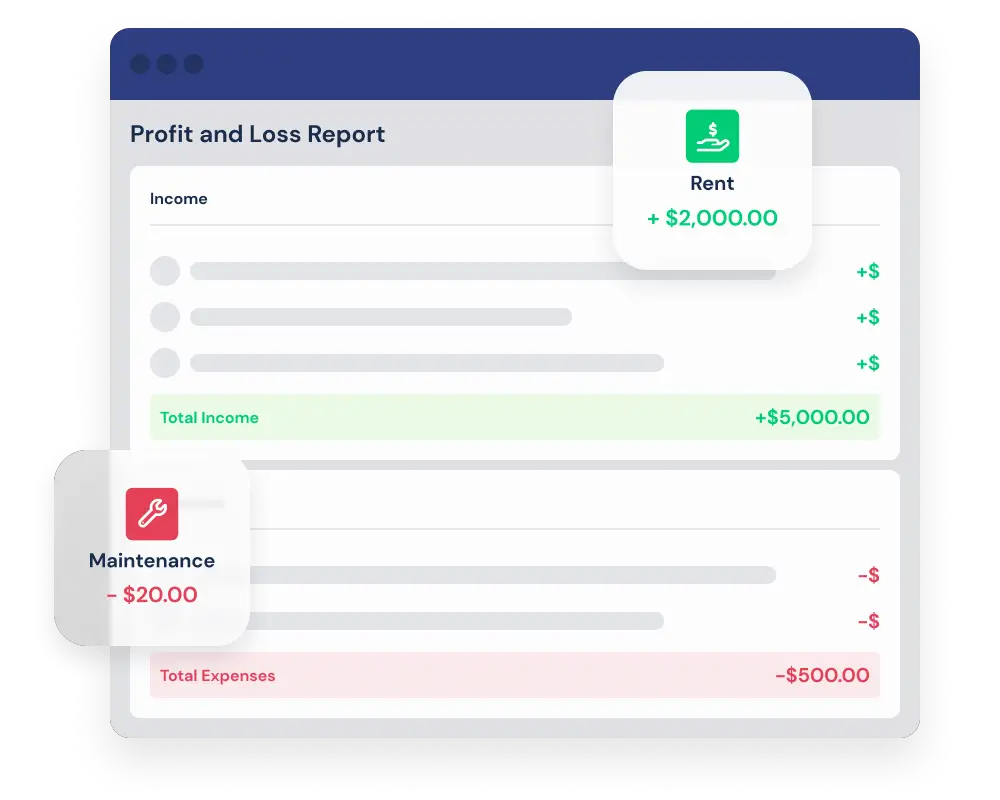 DoorLoop integrates with QuickBooks online, allowing you to sync all of your data from the former to the latter in just one click. Data is mapped as closely as possible between DoorLoop and QuickBooks in order to make data entry and updates as seamless as possible. 
DoorLoop also offers a full suite of accounting features which, unlike QuickBooks, were developed specifically for landlords and property managers. The software's built-in features include:
Real-time reporting (with custom reports as well as over 60 built-in, best-practice-abiding templates)
A customizable chart of accounts
Bank sync
Transaction reconciliation
One-click data exports to Excel or your printer
Mobile App
DoorLoop's mobile app is fully functional, allowing you to utilize all of the same features and integrations that are available on the software via desktop. The mobile app can be accessed on any mobile device, including iPhones, Androids, iPads, and Android tablets. You can even upload and download files, including photo and video, to and from the DoorLoop mobile app. 
Integrations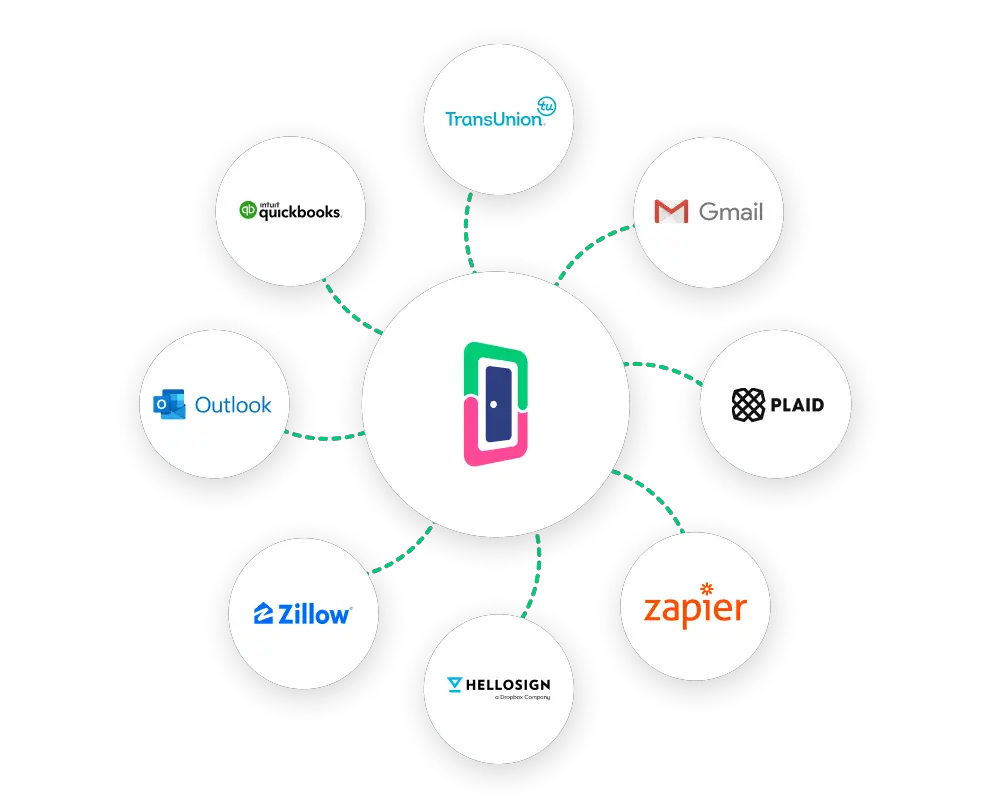 DoorLoop has an open API, a first in property management software, which allows it to integrate with hundreds of the most popular property management platforms out there. DoorLoop's partner integrations include QuickBooks Online, Zapier, TransUnion, and Sure. 
On top of these built-in partner integrations, you can connect your account with virtually any app through Zapier. You can also request access to DoorLoop's API in order to build your own custom integration (or request a custom build from our team). 
Take-Away
DoorLoop property management software's powerful functionality and ease of use make it stand out from other options on the market. Its unlimited world-class support, full-scale accounting functionality, and suite of useful features make it a fantastic option for landlords and property managers looking to streamline their workloads, save time, and grow their business. 
You can sign up for a demo of DoorLoop and get 50% off your first two months on the software by clicking here. 
Disclosure: Some of the links in this post are affiliate links and Landlord Gurus may earn a commission. Our mission remains to provide valuable resources and information that helps landlords manage their rental properties efficiently and profitably. We link to these companies and their products because of their quality, not because of the commission.