Note: As of 4/20/23 Avail's Unlimited Plus subscription pricing has been updated
Busy landlords don't have time to waste when it comes to finding and screening tenants. Many landlords also don't want to spend money on a property management company because they don't have enough properties to justify the added expense. That's where Avail property management software comes in. By investing in some simple software, you can save a lot of time and money finding and screening tenants. 
Avail is a property management software that can help small landlords create online listings, view a complete profile and history of potential tenants, and get instant access to lawyer-approved leases. It does a lot of the work for you, including contacting former landlords, so you can fill vacancies quickly with qualified tenants.
Here's everything you need to know about Avail property management software so you can determine if it's right for your property rental business.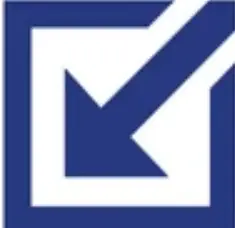 Also Read: The Top 6 Benefits of Rental Property Management Software for Small Landlords
Subscription Tiers and Pricing
There are only two subscription options with Avail—free and paid, which the company refers to as the Unlimited Plan and Unlimited Plus Plan.
Unlimited Plan
Cost: $0
Units: Unlimited
Syndicated listings
Credit and criminal screening options
State-specific leases
Online rent payments
Maintenance tracking 
Unlimited Plus Plan
Cost: $7 per unit per month
Units: Unlimited
All Unlimited Plan features
Next-day rent payments
Waived ACH fees
Custom applications and leases
Clone and reuse custom lease agreements
Create a website for your properties
Sign up for a free Avail account today.
Advertising
Both plans include the ability for you to publish your listings on over a dozen top rental sites with just one click. You can create your listing from the platform, which includes a short description, photos, and amenities. When you hit "publish," the listing will automatically go out to over a dozen top rental listing sites, including Zillow, Trulia, and Apartments.com. This makes it easy for you to advertise to potential tenants and communicate with them about showings through one platform.  You can sync your calendar with Avail and allow potential tenants to schedule a showing directly during a time that works for you.
Unlimited Plus Plan subscribers have the additional benefit of a marketing and portfolio website that you can use to personalize your brand and list your properties.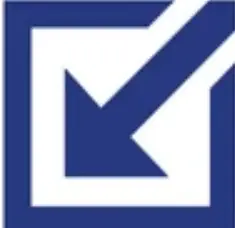 Also Read: Best Free Online Ways To Advertise Property For Rent
Applications
The Unlimited Plus Plan includes custom applications, which Avail will email to prospective tenants for free. Avail's online application automatically requests that a tenant supply their name, email address, five years of residence history, employment and income verification, and complete profile. You can add your own questions to personalize the application and get the specific information you need to determine whether an applicant meets your standards.
Avail does all the work for you, once you have added your additional questions.  One thing that makes Avail property management software stand out from other software platforms is that the system automatically contacts prior landlords listed on the application to determine whether the tenant made timely payments, took care of the property, and was an overall good neighbor. This unique feature from Avail can save you time and ensure that you are only renting to qualified tenants. You can group roommates together into a single application to simplify the process for everyone.
Compare applications side-by-side to see which one is a better match for your property. You also have the ability to add screening reports to the application, which the tenant will pay for directly.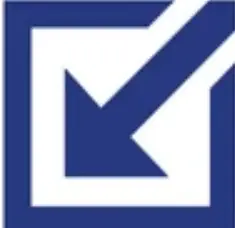 Also Read: Choosing the best questions to ask rental references
Tenant Screening 
If you want to include tenant screening reports, you have a few options with Avail. The tenant will pay for them directly through the application, so you don't have to worry about getting credit card information or collecting payment for tenant screening.
In addition to providing you with the reports, Avail also provides insights and highlights red flags to help you make a decision.
Renter profile
Cost: $0
Job history
Rental history
Income verification 
Credit +
Cost: $30
Job history
Rental history
Income verification 
Credit score
Adverse items
Credit history
Full screening
Cost: $55
Job history
Rental history
Income verification 
Credit score
Adverse items
Credit history
Nationwide criminal check 
Terror list
Sex offender check
Evictions check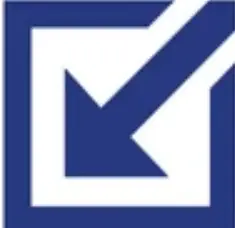 Also Read: The Best Tenant Screening Service for Small Landlords
Leases and Signing
With either an Unlimited Plan or Unlimited Plan Plus subscription, you have access to state-specific leases that have been reviewed by lawyers and meet all the required guidelines mandated by the state your property is in. The leases include all relevant disclosures and attachments that can easily get overlooked. Additionally, Avail's Local Assist feature indicates which parts of the lease are localized and gives you professional tips to help you set the right rental price and late fees.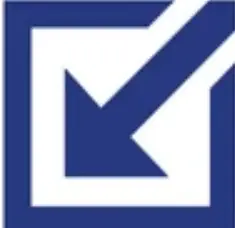 Also Read: Understanding Rental Lease Agreements: A Landlord's Guide
The Unlimited Plan Plus lets you customize your state-specific lease to include clauses for things like smoking and pets. Avail has a list of clauses to choose from, or you can add your own. 
After you have selected all your options, Avail will turn your selections into legal wording. When you're satisfied with the lease, you can invite your tenant to sign electronically. Use your Avail account to address any questions and track which tenants have signed so you know the standing of all your leases. 
You'll be notified when your tenant signs so that you can sign and enforce the lease. You and your tenant(s) will receive electronic copies of the final version for the lease.
Avail is a winner for Residential Lease Agreements: Best Software for Small Landlords
Rent Collection 
Like other rental property management software platforms, Avail allows tenants to pay directly through the Avail platform. All you need to do is enter when rent is due and how much, then provide the tenant name and email. Avail property management software will walk your tenant through the process of setting up an account, linking their bank account or credit card, and scheduling a payment. With autopay, your tenants never have to worry about forgetting to pay on time. If tenants are running behind, Avail will send reminders and automatically collect late fees.
Payments are deposited directly into your bank account, with transfers taking around two business days. Premium plan subscribers can also take advantage of FastPay, which gets money into your account in just one business day.
Fees
If you have the Unlimited Plus Plan, tenants don't have to pay any fees when they use a bank account. With the Unlimited Plan, tenants pay $2.50 per bank transfer. On both plans, tenants pay a 3.5 percent processing fee when they use a credit or debit card.
Begin Collecting Rent Online with Avail
Avail is a winner in our Best Online Rent Payment Service For Small Landlords
Communication and Maintenance Requests
Tenants can submit maintenance requests to you at any time of day using the Avail portal. They can upload photos and specify whether the request is minor or an emergency. Use instant messaging to communicate with your tenant directly, then contact a recommended contractor through the portal or invite your personal contractor to the conversation.
After a ticket has been resolved, upload receipts to serve as proof of completion. You can also log the expense amount to help you manage your expenses. 
Rent Price Analysis and Calculator
Avail property management software doesn't have financial tracking tools, but it does have a couple of tools that can help you set the right price for your units. The Rent Estimate gives you an accurate estimate of how much you should be charging for rent based on comparable units in your area. 
Avail also has a Rent Calculator, which you can use to determine if a property you are considering purchasing makes sense. Input the asking price, financing information, and gross rents. The calculator will compute the gross rent multiplier, internal rate of return, cap rate, and cash-on-cash return. 
Take-Away
When it comes to easy-to-use rental property management software, Avail stands out from other options. Its transparent pricing, automation, and suite of services make Avail appealing for small landlords who want an easier way to find and keep tenants. 
Sign up for a free Avail account today to see if it's the right property management software for your rental business. 
Disclosure: Some of the links in this post are affiliate links and Landlord Gurus may earn a commission. Our mission remains to provide valuable resources and information that helps landlords manage their rental properties efficiently and profitably. We link to these companies and their products because of their quality, not because of the commission.