Landlords with large portfolios or small can benefit from property management software to keep track of applications, tenants, and financing. Some landlords, though, only need support for bookkeeping and accounting. For these landlords, Landlord Studio presents an attractive alternative to QuickBooks because it is specifically designed for financial tracking and reporting needs of residential property investors.
Landlord Studio is a Winner: Reporting and Accounting Tools: Best Accounting Software for Landlords
With options for financial tracking and bookkeeping, Landlord Studio can help you manage your finances, screen tenants, and have everything you need in one convenient spot when it's time to file your taxes. 
Also notable is the fact that Landlord Studio has a very nicely designed app, available for Apple and Android devices, that allows owners and managers to log transactions, screen tenants, and review property financial information from your phone.
Updated January 2021: Landlord Studio has recently introduced new online rent collection features. Additional details are described below.

Landlord Studio
Accounting and property management tools to save time and money while managing your rentals. Track income and expenses, screen tenants, collect rent, and more. Strength: Accounting and Financial Tracking
Subscription Tiers
Landlord Studio has three subscription tiers to choose from—Start, Growth, and Scale. Start is best if you manage up to 3 units. Growth is recommended for landlords with growing portfolios. Scale is best if you manage more than 20 units.
Landlord Studio's subscription plans offer the following benefits, with more features being introduced in the future. 
Start — Basic subscription
Monthly cost: $5.99
Includes 1 unit
Extra units: $1/month per extra unit
Income and Expense Tracking
Online Rent Collection
Basic Reporting
Document Storage up to 10 Documents
Email Reminders
Financial Dashboard
Growth — Standard subscription 
Monthly cost: $14.99
Includes 1 unit
Extra units: $1/month
Includes everything with Start
Online Rent Collection
Smart Receipt Scan
Unlimited Storage
Multi-Access (2 Users)
Bank Integration
Scale — Premium subscription
Monthly cost: $29.99
Includes 1 unit
Extra unit: $1/month
Includes everything with Growth
Online Rent Collection
Multi-Owner Support
Multi-User Access (5 Users)
Bank Integration
Account Manager
Financial Tracking
With Landlord Studio, you can track and create income vs. expense reports to easily manage your finances.  You can organize your reports by property for unit-level expense tracking. This can help you identify which units are costing you the most and which ones are the most profitable. You can also create professional schedule E reports for your taxes.
Other reports that you can generate as either a PDF or CSV using Landlord Studio include: 
Breakdown statement
Mileage
Overdue/upcoming expenses
Rent roll
Tenant directory
Net worth
Occupancy
Payments made
Rent ledger
Rent overdue
Reminders
Schedule E report (for taxes)
And More…
Try LandlordStudio free for 14 days:

---
Mobile Accounting App and Dashboard
Landlord Studio's intuitive and easy-to-read dashboard makes it a breeze for landlords to monitor their income and expenses. Download the mobile app so you can manage your finances on-the-go, from anywhere you are. Track expenses, screen tenants, and get a full property overview right from your phone. The app is available for download on the Apple app store and Google Play.
With the mobile app, you can sync transactions from your bank account (as long as you have either the Growth or Scale subscription). This makes it incredibly easy for you to always have the most up-to-date financial information about each one of your rental properties.
You can also enjoy centralized management for contractors and suppliers, so you can track payments and expenses related to maintenance and upkeep.
Online Rent Collection
You can now use Landlord Studio to collect rent online safely and securely. Tenants can transfer rent payments directly to your bank account quickly and easily. Together with Landlord Studio's other accounting and reporting features, automating and tracking your income has never been easier or more accurate.
Payment Options:
Tenants can pay rent from a connected bank account. Once you set up online rent collection, your tenant will receive an email with a link to follow to create an account and connect their bank account. Their rent owed will show up on their dashboard where they can setup payments.
Automated/Recurring Rent Payment:
Once your tenant has created their account they can turn on auto-pay and set the payment to be made the same time each month. This will schedule all ongoing payments to be deducted from the their account until the lease end date. Tenants can turn off auto-pay using the Automatic Rent Payment Toggle at any time.
Speed:
It currently takes between 3-5 days for payments to be processed and funds to be received into your account. However, Landlord Studio is looking into options for instant transfers.
Fees/Cost:
Landlord Studio charges $2.25 per transaction for landlords subscribed to the Start plan, $1.75 for landlords on the Growth plan, and $1.25/transaction if you are on the Scale plan.
Tracking/Reminders/Reporting:
This is where Landlord Studio has a clear advantage over other online rent collection services. Landlords can integrate their bank accounts and get automatic income reconciliation. Landlord Studio ties into their leases and accounting software, and provides automated rent reminders, late fees, and more.
Also Read: The Best Online Rent Payment Service for Small Landlords
Free Tenant Screening
Landlord Studio offers a free-to-landlords tenant screening through SmartMove, which your applicants can pay for when they submit their application.
The tenant screening includes a Transunion credit check, a full credit report, a ResidentScore, and a rental background check. You'll have the results of tenant screening reports sent directly to your dashboard, so you can keep all your important information in one place.  
Once you have a prospective tenant, you can add them to your Landlord Studio dashboard. You can include their details, then email them directly through the app using one of Landlord Studio's email templates. Screening reports cost $38, and you can choose to pass the report fee onto your tenant or pay it yourself. (Landlord Studio notes that landlords in the state of New York can only pass on $20 of the tenant application costs to the applicant.) 
Also Read: The Best Tenant Screening Service for Small Landlords
Automation 
In addition to helping you keep track of your financials, Landlord Studio does a lot of work for you through automation, which can free up your time to spend on other important aspects of your business. 
You can set reminders for gas, inspection, electrical, and other important events that you might otherwise overlook or forget. You can automate rent and overdue rent reminders so you never have to worry about missing out on a rental payment or sending your tenants a reminder.
Also Read: The Best Free Property Management Software for Small Landlords in 2020
Calculators
Whether or not you're a paid subscriber, Landlord Studio's website has several helpful calculators that can help you make important decisions about your properties and rent. These calculators include a rental yield calculator, mortgage calculator, 70% rule calculator, and prorated rent calculator.
Landlord Studio vs. QuickBooks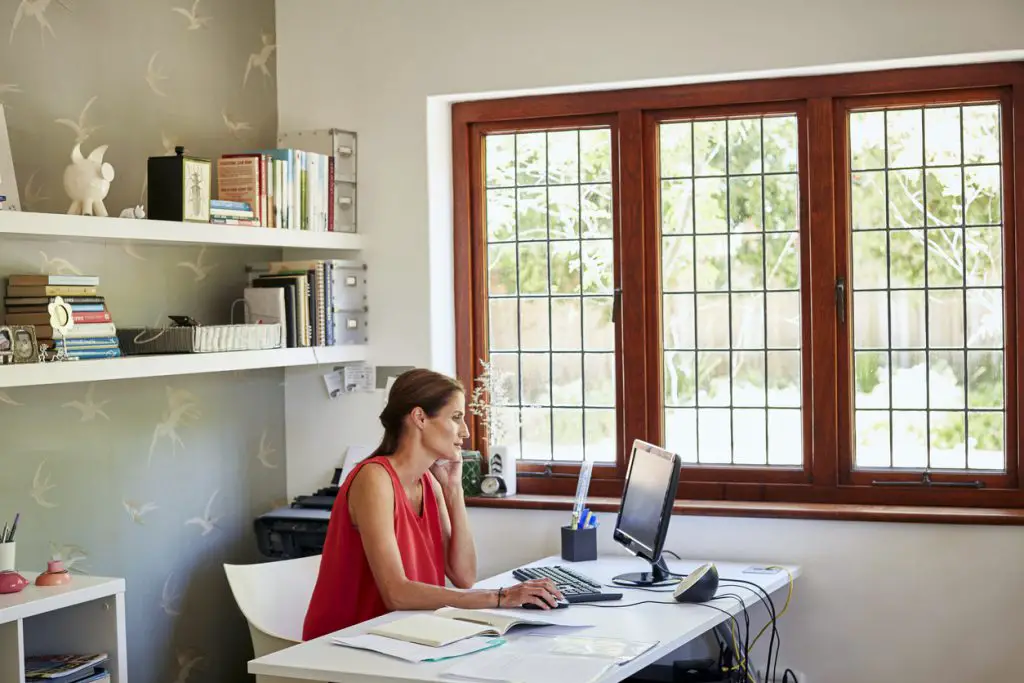 Many business owners use QuickBooks for their accounting. Landlord Studio acknowledges that QuickBooks can work better for larger operations, stating on their website that "if you have entity-level accounting needs, run a real estate-related business that doesn't own rental property, or are accustomed to maintaining traditional balance sheets, you may still prefer to pay for a full-service accounting platform like Quickbooks."
Also Read: The Top 6 Benefits of Rental Property Management Software for Small Landlords
However, Landlord Studio is designed for smaller, independent landlords, so it actually is quite an attractive alternative to QuickBooks for rental properties. While QuickBooks is designed for all types of businesses, landlords who use it specifically for their rental business spend a large amount of time setting it up so that it tracks everything they need. On the other hand, Landlord Studio can be set up quickly and easily, and you can be up and running in just a few minutes.
With Landlord Studio, you'll be able to see important metrics straight from your dashboard, such as occupancy rates, appreciation, and net cash flow. The transaction ledger has real estate related income and expense categories built-in, so you don't need to waste time adding metrics. Instead, you can start analyzing your metrics immediately to make important decisions about your properties.
Bottom Line
Landlord Studio is different from other property management software platforms because it focuses on bookkeeping, accounting, and tenant screening. You can use Landlord Studio to screen tenants and stay on top of bookkeeping and financial tracking. Get started with a free 14-day trial to see if Landlord Studio is the right property management software for your property management needs.

Landlord Studio
Accounting and property management tools to save time and money while managing your rentals. Track income and expenses, screen tenants, collect rent, and more. Strength: Accounting and Financial Tracking
Disclosure: Some of the links in this post are affiliate links and Landlord Gurus may earn a commission. Our mission remains to provide valuable resources and information that helps landlords manage their rental properties efficiently and profitably. We link to these companies and their products because of their quality, not because of the commission.