According to the US Census Bureau, small-portfolio, non-institutional landlords—in other words, ordinary individuals and families—own about 75% of all rental property. Some of them may want to be full-time landlords, some would like to grow their portfolio or increase their wealth, while others may see it as way to supplement to their existing income, or perhaps as a means to retire early. No matter the final objective, this is where Stessa's landlord accounting software comes in to help.
Of these independent landlords who own three-quarters of the rental market, only 10% of them express confidence in their ability to manage their rentals themselves. Apps exist to simplify the marketing of a rental or the collection of rent, but the real bear for many is the bookkeeping.
With so many expenses to track, receipts to log, and tax time looming, many landlords throw up their hands in despair. As a result, they might hand over the keys to a property manager who takes a healthy cut of the collected rent, or they settle on incomplete or expensive solutions like Excel spreadsheets, Google Docs, or other accounting software. They may also even hire a CPA and bookkeeper on top of that.
This is the problem that Stessa, founded in 2016, intends to solve: increase efficiency, transparency, and profitability of your assets by eliminating the overwhelm that comes with rental property bookkeeping.
What Is Stessa?
Stessa is a smart money management tool that helps rental property owners and investors optimize their portfolios for performance. This includes free rental property accounting software that offers a Cloud-based "smart bookkeeping solution" for landlords. The product vision is to make managing the financial aspect of a portfolio of rental properties painless and automatic.
Stessa is ideal for self-managing landlords who might use (or consider using) a bookkeeping software product such as Quickbooks. However, Quickbooks can be complicated to set up for real estate uses from scratch, and is not expressly intended for rental property businesses. Similarly, products like Intuit Mint are easy to use, but optimized for personal finances rather than rental properties.
Instead, Stessa is designed for rental property owners and investors to manage their assets. Stessa is landlord accounting software created by landlords to include the features and metrics that matter to rental property owners, preloaded as a "turnkey" landlord bookkeeping platform with little or no customization. Automate income and expense tracking, view and download personalized reports, and maximize profits. Just plug and play.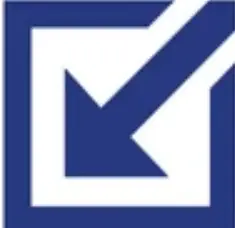 Also Read: Money Management 101: Best Finance Practices for Landlords
Stessa Pros and Cons
Pros
Great automation, syncing, and reporting tools
Comprehensive landlord accounting software
Screen tenants and accept applications in one place
Sign documents digitally through DocuSign
Built-in expense tracking (for each property or your entire portfolio)
Collect rent online
Cons
Does not handle maintenance requests or tenant communication
No advertising or property listing capabilities
Stessa Property Management: Your Partner in Real Estate Investment Success
Managing a diverse real estate portfolio has never been easier. Stessa offers a suite of powerful tools designed to automate essential tasks, enhance financial visibility, and facilitate seamless communication with tenants. Let's explore the core features that set Stessa apart:
1. Dashboards & Reporting: Gain Insights at a Glance
Staying informed about your portfolio's performance is crucial. With Stessa, intuitive dashboards on mobile and web provide real-time insights into key metrics, helping you make informed decisions quickly. Monitor KPIs—like net cash flow, monthly expenses, cash-on-cash return, and more—by property or get a high-level view of your entire portfolio. 
2. Accounting & Financials: Effortless Financial Management
Wave goodbye to manual spreadsheet entries and complex calculations. Stessa's accounting features automate financial tracking, expense categorization, and tax preparation. You'll have a clear overview of income and expenses, making tax season a breeze.
3. Tenant Screening & Applications: Choose Your Tenants Wisely
Finding reliable tenants is paramount for successful real estate investment. Stessa's tenant screening tools allow you to perform background checks and review applications efficiently. This ensures that your properties are occupied by trustworthy individuals, reducing potential issues down the line.
4. Cash Management: A Banking Account Built for Landlords
Stessa Cash Management accounts are FDIC-ensured and seamlessly integrate with all that Stessa has to offer. That means built-in expense tracking, and the ability to dedicate accounts for each property or portfolio. Both businesses and sole proprietors can enjoy high APY, without account maintenance fees, minimum balances, or other hidden fees.
5. Rent Collection: Say Goodbye to Manual Rent Collection
Collecting rent manually can be time-consuming and inconvenient. Stessa enables you to collect rent online, providing tenants with a seamless payment experience while simplifying your rent collection process.
6. eSignatures: Get Leases Signed Faster
With a Stessa Pro subscription, it's easy to streamline lease agreements and contracts with Stessa's eSignature capabilities – powered by DocuSign. Accelerate the leasing process by allowing tenants to sign documents digitally, reducing paperwork and delays.
Stessa is a winner: Reporting and Accounting Tools: Best Accounting Software for Landlords
How Stessa Works
Stessa landlord accounting software exists as a web platform, iOS app, and Android app, with all data and functionality synced and unified by your login credentials so changes and actions on one device are reflected on all others within the account.
New users follow a three-step setup process:
Create your account.
Add property addresses.
Link your accounts.
That's it. Now you are ready to start using this free rental property accounting software. Once logged in, the main dashboard of your Stessa account shows a plethora of useful information at a glance including:
Portfolio Value
Asset Return
Occupancy
Net Operating Income
Cash Flow
Debt
Property Highlights
You can also navigate to view your property details, transaction reports, document center, data sources, settings, support, and other useful resources.
Is Stessa Secure?
When entering bank information and monitoring financial data, it's always wise to double-check the security of the app.
Stessa offers bank-grade encryption and operates under strict internal controls. Since your account is protected by multi-factor authentication, no one on Stessa's side ever has access to your private data.
Stessa also submits to regular third-party scans by Norton/Symantec to check for malware and security vulnerabilities.
The financial aggregation is powered by Yodlee/Envestnet, an industry leader since 1999. Therefore, your sensitive financial data actually sits encrypted on Yodlee's servers, not Stessa's.
Who Should Use Stessa?
The typical Stessa user is an independent landlord with three or more properties who self-manages his/her portfolio of rentals. Stessa is beginner-friendly, but even experienced landlords will find a great deal of value in the easy and automated bookkeeping features Stessa offers.
Landlords looking to take the next step in their rental property business would also benefit from Stessa. For instance, they may be in the process of growing their portfolio or using data to better inform their decisions. Stessa landlord accounting software is the tool that they need to gain insight and transparency into their portfolio and decision-making process.
Furthermore, a landlord who has considered hiring a property manager may find that they can use Stessa to go farther without incurring that extra property management expense. Stessa claims to automate 90% of the busywork associated with financial tracking, bookkeeping, and tax prep. As a result, landlords may be able to handle the rest of the property management work themselves. Using Stessa can therefore become a less expensive and more reliable solution.
Stessa Pricing
Stessa currently offers two plans: "Essentials" and "Pro." The "Essentials" plan is completely free, though you will not be able to utilize the full range of features that they offer. However, with the $20/month "Pro" plan, you will have access to all of the elements that Stessa provides. To view the list of offered features provided in each plan, visit the pricing page on their website: Stessa Pricing.
Stessa Landlord Accounting Software: The Bottom Line
Stessa is an impressive piece of accounting software for landlords. It offers everything a self-managed landlord needs to easily keep track of finances, prepare for tax time, and manage documentation. It also does it all for an impressive price—free.
Stessa does not claim to do everything an enterprise-level property management app does. However, when paired with other property management tools, Stessa's rental property accounting software empowers real estate owners and investors to optimize their portfolio for performance and achieve financial freedom. Ready to take your real estate portfolio management to the next level? Explore the features of Stessa and experience the difference firsthand.
Disclosure: Some of the links in this post are affiliate links and Landlord Gurus may earn a commission. Our mission remains to provide valuable resources and information that helps landlords manage their rental properties efficiently and profitably. We link to these companies and their products because of their quality, not because of the commission.