There are many different platforms that you can use to list your rental and selecting them can be difficult. As they discuss in this video, here are some of the platforms that Chris Lee and Eli Secor, founders of Landlord Gurus, have experience with.
Avail
Eli's primary way of marketing is currently through Avail. Avail is a platform that syndicates with various other platforms. Syndicate is a word you'll see often, and means that listing on one platform will auto-populate your ad to others. With Avail, this includes the Zillow network, HotPads, Trulia, Apartments.com, Apartment List, Realtor.com, Zumper, and PadMapper. 
Avail also provides the option to list showing times, allowing prospective renters to book them directly on the website. They also make it easy to find a new renter once the previous one moves out. Once listing a property, all information is stored in their system. This makes it easy to complete other steps, such as creating a lease and collecting rent. Avail also provides the option of generating leases for all 50 states which are reviewed by lawyers. Once selecting a renter and generating a lease, you can also collect rent electronically through their platform. 
Zillow
Although Avail provides the option of syndicating to the Zillow network, Eli chooses not to, as it would require him to pay for the Zillow Feed Connect. Instead, he pays for Zillow's "premium listing experience"—priced at $29 for 90 days—and publishes his listing separately from Avail. Chris previously paid for Zillow, but that was when the fee was $10 per week. Regardless of not paying, he has been getting decent traction.
"This has always been the case with Zillow for me, I get a lot of inquiries," Chris said.
Craigslist
Chris has also found a decent amount of success from posting on Craigslist, at least in the area of Seattle where he's located. Though many may be skeptical about posting on Craigslist, it's a simple posting process. You upload your photos and add a headline, text, and location. Although, in his experience, there is sometimes a delay in posting time and posts expire after seven days. After those seven days, you will need to go back and renew your listing. Similar to Avail, Craigslist also provides the option of listing showing times but does not allow renters to select one. 
"I don't always get my tenants from Craigslist, but I know that every time I at least get several inquiries and they seem to be legitimate inquiries, people who are actually interested," Chris said. 
Apartments.com
Another platform that Chris and Eli have tried out is apartments.com. While Chris will post directly onto apartments.com, Eli does not, as Avail automatically syndicates there. They do not pay the premium listing fees as prices are fairly high. While listing for free, Chris said that it has been hit or miss. Sometimes he will get several inquiries but other times he will get only one. Eli has checked to see whether or not his listings have shown up, and he has found that they are there, but are hard to find. He also found that if you're shopping on the map, instead of by search, the map will show all listings, paid or not. 
"Aside from shopping [for a rental] in that way, I think that you're at a disadvantage on apartments.com unless you're paying, and I'm just not willing to do that," Eli said. 
Pre-screening
Although online listings are an easy way to get inquiries, it's also easy to gain attention from what Chris and Eli call "tire kickers." These are people who express interest in your listing but never get back to you after that initial message. This is especially the case with Zillow, as both Chris and Eli generally get many inquiries from there. However, because it is so easy to ask for an application and contact landlords through Zillow, it often leads to dead ends. 
"They don't even have to type anything," Eli said. "They can click the send me an application option and that gets sent to us."
To prevent this, you should pre-screen your applicants before accepting applications and scheduling showings. Three questions that Eli asks are "Do you smoke?" "Do you have pets?" and "Do you make at least two and a half times the month of rent before your big obligation?". Asking these questions ensures that you are accepting applications from people that will meet your qualifications. 
Where Should You List Your Rental?: Takeaway
Both Chris and Eli recommend posting your rental to as many sites as possible. Whether that is by doing it one by one or using a platform that offers syndication, doing so will provide increased exposure. A few good platforms similar to Avail are RentRedi, Hemlane, and Rentec Direct.   
"My attitude has always been that if I had to choose one place to list my rental, my choice would be all of them," Chris said. "I think that just getting your property in front of as many eyeballs as you can makes sense, even if that means putting it on Craigslist, putting it on Zillow, and putting it on Avail." 
"Everywhere is the answer," Eli said.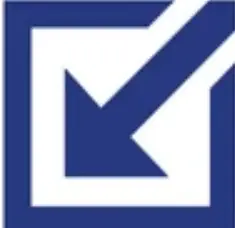 Also Read: Where to List Your Rental: Video Extra
Disclosure: Some of the links in this post are affiliate links and Landlord Gurus may earn a commission. Our mission remains to provide valuable resources and information that helps landlords manage their rental properties efficiently and profitably. We link to these companies and their products because of their quality, not because of the commission.