Founded in 2005, Trulia is an online residential real estate marketplace. As a subsidiary of Zillow, it helps buyers and renters to find homes across the US through recommendations, local insights, and map overlays. Trulia offers details on commutes, schools, churches, and nearby businesses. Is it a good idea to list apartments for rent on Trulia? In this article, we look at the pros and cons of using the platform, as well as some alternatives that offer more comprehensive services than Trulia.
Trulia is now essentially the same product as Zillow, as you'll interface and use all property management features from Zillow Rental Manager. We evaluated that service here.
How Much Does It Cost to List a Rental on Trulia?
It's free to list a rental on Trulia. You will only be required to pay for the listings you choose to upgrade. Upgrading to premium is a flat fee of $29.99 and gives you premium benefits for your listing for up to 90 days, which includes increased exposure and being positioned higher in search results for renters searching in your area.
Applications and tenant screening reports are also free for landlords. However, the prospective tenants have to pay a $29 fee, which allows them to apply to an unlimited number of participating rentals for 30 days. This fee also includes their credit and background reports. Tenants can pay this one-time fee with a credit card or a debit card.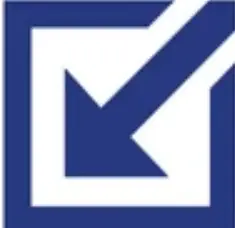 Related: Best Free Online Ways To Advertise Property For Rent
Reasons to List Apartments for Rent on Trulia
Here are some of the reasons why you should consider listing your rental on Trulia.
Ease of Use
Listing your apartments for rent on Trulia is a straightforward process. You start with identifying your rental property's address on Trulia, which will then take you to the Zillow Rental Manager to complete the process of posting your rental.
You'll have to sign into Zillow Rental Manager (ZRM) to list your rental property. Enter basic information about your apartment, including lease terms and utilities. Upload a few photos of your property, and preview and publish the listing. Once you activate your listing on Zillow, it will appear on Trulia within 24 hours.
Syndication
Your listing will appear automatically on Trulia, Zillow, and HotPads via Zillow Rental Manager. Your listing also gets a unique URL that you can send to friends or share on social media. It will work for as long as you keep your listing active. This network of sites gets a lot of traffic monthly. We've written about the leading advertising platforms here.
Trulia Rental Resume
Trulia's Rental Resume feature allows renters to quickly and easily provide landlords vital information, from income to move-in date to pet ownership. All this information is saved through a fast and simple questionnaire so tenants can automatically attach it to all future inquiries with just one click.
For landlords, Rental Resume gives the gift of time by helping them more easily and efficiently identify qualified renters. Landlords can sift through inquiries quickly so that they can focus on the most qualified potential tenants.
Quick Editing & Publishing
Any listing you create can be edited. You can edit the listing through Zillow Rental Manager. Listings typically reach the Trulia, Zillow, and HotPads sites within an hour of you clicking "Publish". The company also runs checks to prevent fraudulent rental listings, so if anything is suspicious, or if there is a technical delay, it may take up to a day.
Communication with Potential Renters
How tenants contact you is up to you. You can choose to display your phone number so renters can call or text you directly. If you don't want to share your number, Trulia will forward tenants' written inquiries to your email address. The platform doesn't display your email address in the listing, so you don't have to worry about spam.
Option to Reactivate or Reuse Listings
Once you have found a renter, you can deactivate your listing in the same place you can edit the listing. If you do nothing, your listing will automatically expire after 30 days. You can still find it in your profile though, to reactivate and reuse whenever you need it.
Data-Driven Insights
Trulia provides price trend information by using the listing and public data, which shows how the price of a property has changed over a period of time. It also compares the house price with other homes in the same ZIP code, city, county, or state. The crime map data aggregates crime data from law enforcement agencies and news reports.
Trulia also provides information on local schools and amenities for each property listed. Its interactive Commuter and Transit maps show the driving or commute times from any given point in the US. All these maps and data make your listing more informative and appealing to the tenants.
'What Locals Say' Feature
This feature helps potential buyers and renters quickly grasp whether a neighborhood has the right fit and feel for their lifestyle by providing insights straight from the people who know the neighborhood best. It provides both written neighborhood reviews and feedback on topics prospective buyers and renters care about, such as if there is easy parking, or if neighbors are friendly.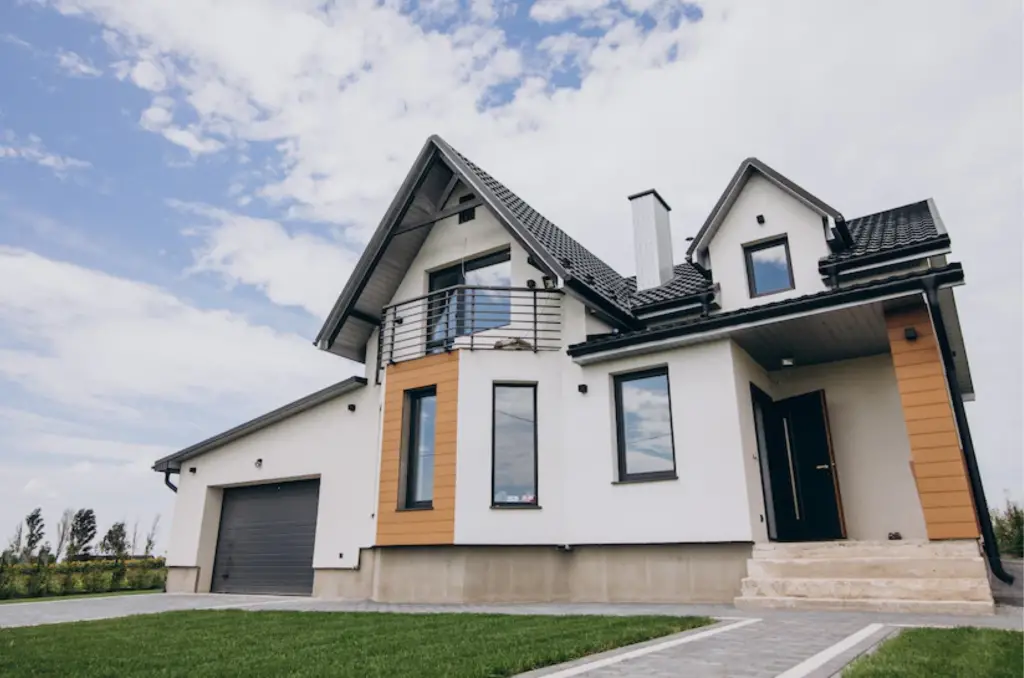 Reasons NOT to List Apartments for Rent on Trulia
While it's easy to get your listing up on Trulia, there are some drawbacks that you may want to consider before listing your apartments for rent on Trulia.
Limited Exposure to Potential Renters
As we've pointed out in other articles, there are many rental property listing sites available to landlords, many of them offering free or low-cost advertising for vacant units. Listing on the Zillow network of sites gets you exposure to many potential renters, however limiting yourself to that platform means missing the opportunity to reach many millions more home shoppers.
Delay in Background Reports
Most background and credit checks are available immediately. On rare occasions, it can take up to 24 hours to produce a background report. If a report is delayed, Checkr, Trulia's background report provider, may need more information. If requirements for a delayed report are unmet after 7 days, the report will display a Suspended status until further action has been taken.
Bundled Credit and Background Reports
Renters can't request only a background check or a credit check. They'll have to request both as this service comes as a bundled package.
No Support for Vacation Rentals
Currently, Trulia does not include timeshares or vacation rentals within its search results, and all rental listings display a monthly rental rate.
Limited Online Lease Feature
In ZRM, you can either upload a lease or create your own lease from scratch using an easy-to-use online lease builder. Alternatively, you may use state-specific lease templates. Currently, lease templates are available in select regions including Arizona, Colorado, Ohio, Oklahoma, Oregon, South Carolina, Tennessee, Texas, and West Virginia.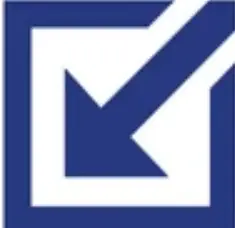 Also Read: 6 Reasons to Create State-Specific Lease Agreement Forms Using Property Management Software
No Option for Expedited Rent Payments
With Trulia, you don't have the option of receiving instant or same-day payments. Once a renter initiates a payment, financial institutions generally take 3-5 business days to process the payment and deposit it into your account. Debit or credit card payments usually take three business days to reach your account. When a renter pays directly from their bank account, it usually takes 4-5 business days.
No Refund for Removed Listings
If you have multiple listings that you would like to upgrade, you will need to access each listing separately to do so. Once you upgrade your listing to premium, Trulia is unable to change the listing type and does not provide refunds, full or partial, for deactivating your listing early.
Alternatives to Trulia
While it's a good idea to list a rental on Trulia, we recommend using dedicated property management tools like Avail, Rentec Direct, and RentRedi. That's because these tools offer more features that streamline the process of property management, such as financial reporting, maintenance tracking, communication, lease signing, and more.
Alternatively, you may use an a-la-carte approach and list apartments for rent on Trulia while using different products for other functions. For example, use ApplyConnect or RentPrep to screen tenants, collect rent with PayRent, and handle financial tracking with Landlord Studio or Stessa.
Another option is to use hybrid property management services like Hemlane or Marble that allow you the flexibility of outsourcing some tasks while retaining control of the others.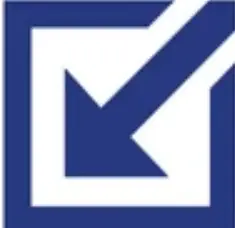 Also Read: The Best Rental Property Management Software: Product Overviews
Landlord Guru's Takeaway
Trulia is an easy-to-use real estate platform that automatically syndicates your listing to Zillow and HotPads. It offers interactive maps and other features that make the rental hunting process simple for tenants. At the same time, it offers free tools like Rental Resume and online lease templates that streamline the process for landlords.
However, if you are looking for a more comprehensive solution that covers all aspects of rental property management –such as maintenance tracking, financial reporting and accounting, ongoing communication, etc – we recommend using a professional property management tool like Avail, RentRedi, Marble, Hemlane, or Rentec Direct. Most of these tools also syndicate your listing to other top rental listing sites, including Trulia, HotPads, and Zillow. The product you choose should ultimately depend on your priorities and needs. We've created a handy choice tool that lets you select the features you want most, and you'll get the products that best fit your needs.
Disclosure: Some of the links in this post are affiliate links and Landlord Gurus may earn a commission. Our mission remains to provide valuable resources and information that helps landlords manage their rental properties efficiently and profitably. We link to these companies and their products because of their quality, not because of the commission.