Cozy is a property management software tool that is popular with many independent landlords. Initially, the company established it's popularity with this clientele by featuring free rent payment. Apartments.com, on the other hand, shows its strength in advertising to tenants, particularly for large properties.  Since 2018 the two sites have both been owned by the CoStar group, which has recently started the process of merging the two products into one.  But what does this mean for current Cozy users? Is Apartments.com legit? Which of the many online property management tools is best for my rental portfolio? We'll address all these questions in our Apartments.com review.
Also Read: Should You List a Rental on Zillow?

Apartments.com Review: Our Experience Getting Started
Chris' Experience:
"I currently have a vacancy that I went to list on Apartments.com. Unfortunately, once I completed my listing it was not published immediately, and I could not find any information about how long it would take. A help request asking about this did not immediately receive a response. When my listing was still showing as "pending" over 5 days later, I eventually called customer service. Initially the rep said they have to verify new landlords verbally and have been too busy to get to everyone in a timely manner. I then answered a few questions about the property: address, details, ownership, etc.
"Once this interview was complete, my listing finally appeared 1-2 hours later. In the end, the result was a lost weekend at the beginning of the month, where I could have been showing my rental to potential tenants. Side note: Subsequently I did receive an email response to my help ticket the next day."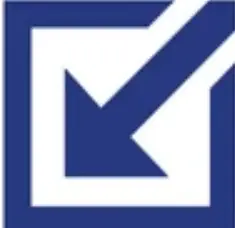 Read more about Chris' experience: Should You Advertise on Apartments.com?
Eli's Experience:
"Unlike Chris, I navigated from 'Find Your Next Renter' on the site and indicated having fewer than 50 units. I then clicked 'Get Started' under 'Why advertise your rental on Apartments.com'.  Like Chris, I also had to fill out a form with my contact info and the nature of my properties.  I received a call from an ad salesperson and was told that I could list rentals for free but they'd get buried beneath paid listings." 
"The Apartments.com representative also encouraged me to subscribe at the Silver or Gold level, at $199/mo/property and $399/mo/property respectively.  Moreover, I was told I wouldn't be able to use screening, applications, or rent collection without a paid subscription. Later I found a page on Cozy saying that I'd have access to all those features for free once my Cozy account became an Apartments.com account.  I called the ad salesman and he said he didn't know about that, so I'm waiting for a follow-up from him to clarify."
Note:  It has taken us quite a bit of digging to figure out exactly what Apartments.com will offer once they've absorbed Cozy, and what landlords will have to pay. Although pricing isn't available on the sites, we have received conflicting information.  Consequently, this article is written with the best information we have. We are assuming that existing Cozy users will initially be able to use existing features at an unpaid level, however we anticipate that this may change in the future.
Brief Background of Cozy
In March 2012, Cozy was founded in Portland, Oregon. Since then, it has gained high visibility and usership with independent landlords. It has also become known as a leading free property management software service.
When CoStar purchased Cozy in 2018, they claimed that over 50,000 landlords were using the platform. Additionally, 120,000 tenants were making online rent payments. Free online rent collection has been Cozy's signature feature from the beginning, and they have drew in a lot of their users based on that offering. 
To learn more about Cozy, read our detailed review here.
Cozy's Strengths:  Free Tenant Screening (paid by applicant), Online Applications, & Rent Collection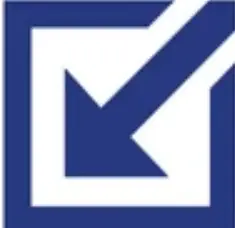 Also Read: Cozy vs Avail vs TenantCloud Property Management Software Comparison
Brief Background of Apartments.com
Apartments.com was founded in 1992 and purchased by CoStar in 2014.  Above all the platform is designed to advertise units in large apartment buildings and is best suited for use by professional property managers. 
For instance, the interface includes a nicely designed map or list presentation of rentals that makes it easy for applicants to search for a property. Property managers can also feature a demo unit that represents many similar units in the same building.   The platform encourages, and for a fee provides, Hi-Res photos, HD video and Virtual Tours, and ratings and reviews.
Over time, CoStar purchased several other rental listing sites so that the Apartments.com network now includes:
forrent.com
apartmentfinder.com
apartmenthomeliving.com
realtor.com
doorsteps.com
apartmentos.com
forrentuniversity.com
after55.com
corporatehousing.com
westsiderentals.com

Paid ads on Apartments.com syndicate to the sites in bold.
Apartments.com Strength:  High traffic from renters who are looking for a new home.
The Catch:  An Apartments.com subscription is required if you want your unit at the top of search results with a large highly visible banner. Moreover, unpaid listings do not appear on the entire network of sites, only Apartments.com.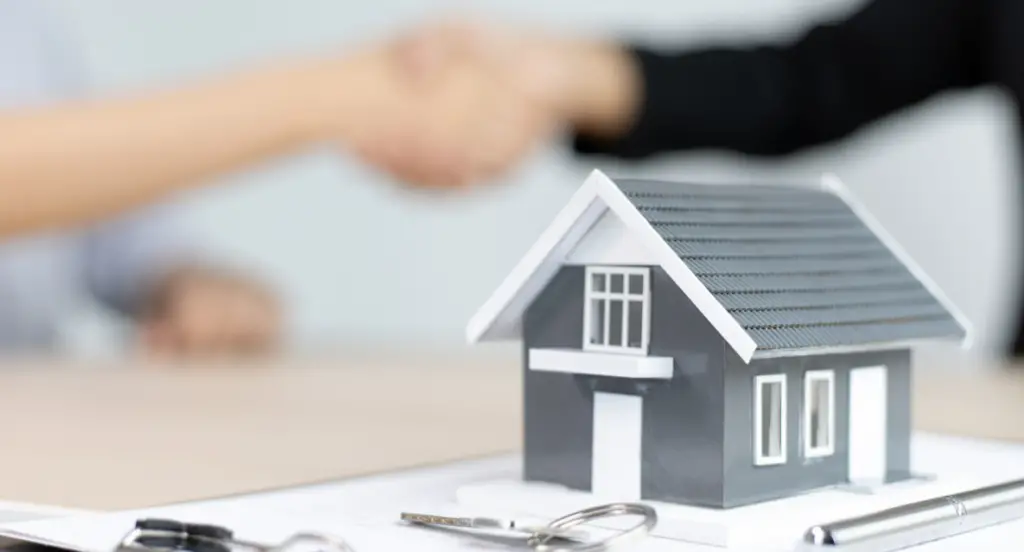 Differences between Cozy and Apartments.com
Apartments.com is flashy compared to Cozy and many of the other property management software products out there. Our observation is that the site mainly caters to larger apartment buildings and professional property managers. On the other hand, Cozy has always focused on simple but important features for small independent landlords. Here are some of the key differences between the two platforms:
| | | | |
| --- | --- | --- | --- |
| Features | Cozy | Apartments.com Unpaid | Apartments.com Paid |
| Price | Free | Free* | $199/mo/property + |
| Rental listing syndication | Doorsteps.com and Realtor.com | Apartments.com | Apartments.com plus 6, sites including ForRent.com, ApartmentFinder.com, Doorsteps.com, Realtor.com, etc |
| Listings network with 3D tours and video | No | No | Yes |
| Background, Credit, & Eviction Screening | Yes. $39.99 paid by applicant | Yes. $24.99 paid by the applicant. Reusable for 30 days* | Yes. $24.99 paid by the applicant. Reusable for 30 days |
| Online Applications | Available | Available | Available |
| Online lease forms with e-signature | No, but upload of documents | No | Yes |
| Mobile app | No | Yes | Yes |
| Online Rent Collection | Yes. Free ACH payments or $2.99/mo/unit for expedited | Yes* | Yes   |
| Financial Tracking and Reporting | No | No* | Yes |
| Maintenance Request Management | Sort of, yes | No* | Yes |
| Social Retargeting Ads | No | No | Yes. Starting at $399/mo Gold level |
We also recommend that you check out the matrix showing the subscription levels on the Apartments.com site.  They don't divulge pricing there, consequently we had to fill out a form on their site and have a phone call with a representative to find out that our minimum cost for full property management software would be $199/mo/building.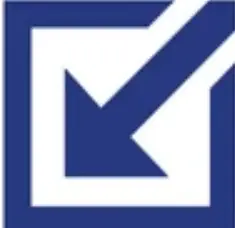 Also Read: The Best Rental Property Management Software: Product Overviews
The Merger
Cozy has been a leader in bringing affordable online applications, tenant screening, and rent collection to independent landlords. The Apartments.com network, on the other hand, boasts 75+ million renter visits per month.
By combining the assets of Cozy and Apartments.com sites, CoStar is attempting to build a full-featured property management software tool that focuses on the needs of property owners and managers. Based on our experience and research the primary audience will be property managers who deal with large multifamily rental properties.
Apartments.com Review: Key Features
As we've done with many other property management software products, we've broken down Apartment.com's offering, by feature.
Vacancy Listings, Subscription Tiers, & Features
In theory, listing your rental on Apartments.com is free. However, in reality, a paid subscription is necessary if you want your vacancy ad to be visible to a large number of rental shoppers. 
For instance, here are the subscription levels with details on how your listings are treated and which management features are included:
Diamond – $$$$$
Listing and Syndication

+120% More Exposure vs. Platinum
Largest Ad Size
Top Placement on Search Results Page
Reinforcement Ad
Display & Social Retargeting Ads*
Syndication to 7 Websites

Property Management Features

Online Applications
Tenant Screening
Rent Collection
State-by-State Leases and e-signing
Financial Tracking and Reporting
Maintenance Request Tracking
Note: Our best understanding is that "Social Retargeting Ads" means that once a renter has looked at a property on Apartments.com, ads for that property will show up on other sites they visit.
Platinum – $$$$
Listing and Syndication

+45% More Exposure vs. Gold
Large Ad Size
2nd Placement on Search Results Page
Display & Social Retargeting Ads
Syndication to 7 Websites

Property Management Features
Gold – $399/mo/property
Listing and Syndication

+40% More Exposure vs. Silver
Medium Ad Size
3rd Placement on Search Results Page
Display & Social Retargeting Ads
Listing on 7 Websites

Property Management Features

Same as Diamond & Platinum
Silver – $199/mo/property
Listing and Syndication

Standard Ad Size
4th Placement on Search Results Page
Listing on 7 Websites

Property Management Features

Same as Diamond & Platinum & Gold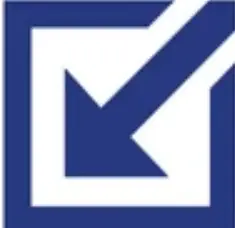 Also Read: The Best Free Property Management Software for Small Landlords
Advertising
Apartments.com will accept your vacancy listing for free, however, none of the other 6 network sites are included.  Paid listings receive much more prominent ad placement and size, so "free" advertising really isn't likely to get your property much exposure or many leads.
Furthermore, landlords can take advantage of some bells and whistles with paid subscriptions. These also include Virtual Tours, HD Video, Hi-Res Photos, Drone Video, and Online Tour Scheduling. You also get complimentary CoStar rent comparison reports to monitor local rent trends and competitive activity.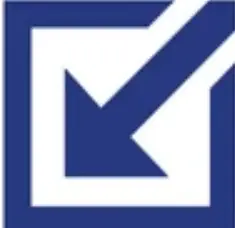 Also Read: Best Free Online Ways To Advertise Property For Rent
Applications
Landlords can place an "Apply Now" button on their ad*, so tenants can apply directly.  They can also choose to require a prospective tenant to purchase a screening report, as a part of the application process.
Tenant Screening
Apartments.com also provides tenant screening reports by TransUnion*.  Moreover, applicants verify their identities and pay for their own reports and each report includes:
Full Credit Report
Employment history
Address history
Nationwide criminal records
Eviction report
Sex Offender history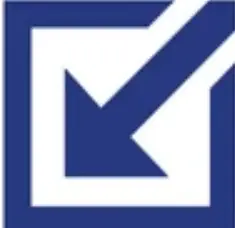 Also Read: The Best Tenant Screening Service for Small Landlords
Leases and E-signing
As long as you have a paid subscription, you can create a customized lease using their online lease wizard, which guides you step by step through the process. In addition lease forms are reviewed by industry and local jurisdiction experts.
Once both parties are ready to close the deal, they can conveniently sign all lease documents with e-signatures.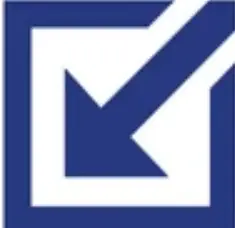 Also Read: Residential Lease Agreements: Best Software for Small Landlords
Rent Collection
With Apartments.com, you can easily receive automatic payments to your bank account every month. Tenants can also set up recurring rent payments to ensure you're always paid on time. Additionally they can choose to pay for free with their checking accounts or for a 2.75% fee if they pay with a debit or credit card.  Furthermore, the platform sends automated email reminders to tenants, including late fees if rent is past due.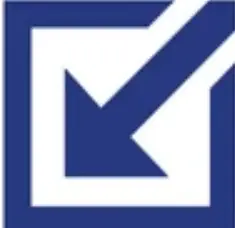 Also Read: The Best Online Rent Payment Service for Small Landlords
Financial Tracking and Reporting
Landlords with paid subscriptions can track expenses per property, assign them tax categories, and also attach images or digital receipts right from the platform. As your expenses are summarized by property and tax category, you can easily export them in CSV and PDF formats when it's time to file your taxes.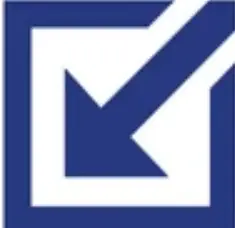 Also Read: Reporting and Accounting Tools: Best Accounting Software for Landlords
Maintenance Request Tracking
Renters can also request repairs from any device with all the information you need, including photos and videos. You can then email that information to service professionals. It also allows you to update tenants about maintenance and contractor visits right from the portal. As roommates are also part of the conversation, everybody gets informed when there is new activity.
However, this functionality is available with a paid subscription.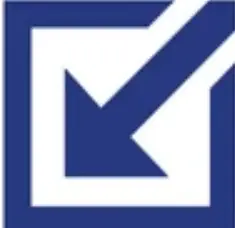 Also Read: Manage Maintenance on Rental Property using Property Management Software
Apartments.com Review: FAQs
Here are some commonly asked questions about Apartments.com.
Is Apartments.com Legit?
Definitely! The network certainly boasts a huge number of rental shoppers coming to their sites each month. Moreover, for some property managers being able to reach this pool of potential tenants will be worth the subscription costs. We don't manage buildings with more than 10 units, so the costs are difficult to justify.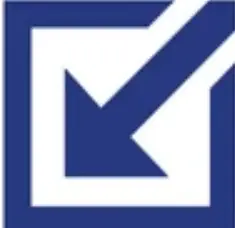 Related Read:  Which Rental Advertising Site Is the Best Alternative to Zillow?
Is Apartments.com Free?
Well, we don't really know. So far there appears to be a different scenario for existing Cozy users versus landlords getting started on Apartments.com. Some information we've received indicates Cozy's core services are free for existing users once they're transitioned to Apartments.com. For this discussion, we'll assume that's true.
Apartments.com does allow new landlords to list vacancies without a paid subscription, however the representative Eli spoke to stated point blank that unpaid ads are very likely to get buried beneath paid listings.
At least for existing Cozy users, ACH payments are still free and credit card payments incur a 2.75% transaction fee.
Rental applicants can also apply directly through your listing and pay $24.99 for TransUnion screening reports. Moreover, they can reuse their application and screening reports up to 9 more times over 30 days.
What Do I Have to Do to Switch from Cozy to Apartments.com?
Nothing for now. Once your rentals are ready to transition, Cozy will notify you and your tenants and guide you through any necessary steps. By mid-2021 tenant payments will be transferred to the Apartments.com platform and accounts will start shifting over in batches later this year.
Although they won't be introducing any new features, users can continue using all of the Cozy services uninterrupted until their account is ready on Apartments.com. Additionally, all landlord and renter accounts will still look and work the same on Cozy until they have relocated to Apartments.com. 
Apartments.com Review: Key Takeaway
Undoubtedly, Apartments.com reaches a huge number of potential renters.  As CoStar folds Cozy's application, screening, and rent collection functions into Apartments.com, there remains uncertainty about what the effects will be on existing Cozy users.
For landlords thinking of signing up with Apartments.com, above all we'd recommend careful research on the value of the features available for free versus the advantages of paid subscriptions. We also believe the question will really come down to whether you feel the high traffic on the site is worth the expense involved.  In our opinion the math on this question will be favorable if you're operating large multifamily properties with regular vacancies.
If you're still not sure whether Apartments.com is right for you, please read our other content on choosing the right property management software for your rentals, or contact us questions.
Disclosure: Some of the links in this post are affiliate links and Landlord Gurus may earn a commission. Our mission remains to provide valuable resources and information that helps landlords manage their rental properties efficiently and profitably. We link to these companies and their products because of their quality, not because of the commission.