HotPads was launched in November 2005 as a map-based real estate marketplace that allows individuals to find their next accommodation by location. The platform is intuitive to use. It caters to both tenants and landlords, allowing them to manage applications and rent payments. The website also allows renters to directly contact each housing provider.
HotPads is now a Zillow, Inc. business as it was acquired by the company in 2012. In this article, we discuss what it costs to use HotPads, the benefits and drawbacks of listing your house for rent on HotPads, and the alternative property management tools that landlords should consider.
HotPads is now essentially the same product as Zillow, as you'll interface and use all property management features from Zillow Rental Manager. We evaluated that service here.
Is HotPads Legit?
Yes, HotPads is a legit platform. It is an interactive marketplace of real estate and location-based services. You can use it to list a variety of properties such as single-family residences (houses or townhouses), medium multi-family buildings (condos or duplexes), and large multi-family buildings (apartment complexes with 50+ units). Potential renters can search for rental homes, apartments, and homes for sale, and can view full descriptions and property photos.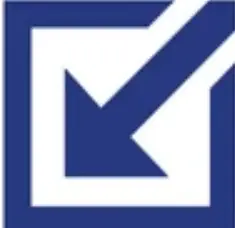 Also Read: Best Free Online Ways To Advertise Property For Rent
How Much Does HotPads Cost?
Listing a house for rent on HotPads is free. However, you'll have to pay a one-time flat fee of $29.99 if you wish to upgrade your listing to premium. In return, you will receive premium benefits for up to 90 days, such as greater exposure by being positioned higher in search results. Landlords also get access to customized insights on pricing, the performance of their listings, as well as the leads they are receiving. You also get access to priority support.
Applications and tenant screening reports are also free for landlords. However, the tenants have to pay a $29 fee, which allows them to apply to an unlimited number of participating rentals for 30 days. It also includes their credit and background reports. Renters can pay this one-time fee with a credit card (Visa, MasterCard, American Express, or Discover) or a debit card.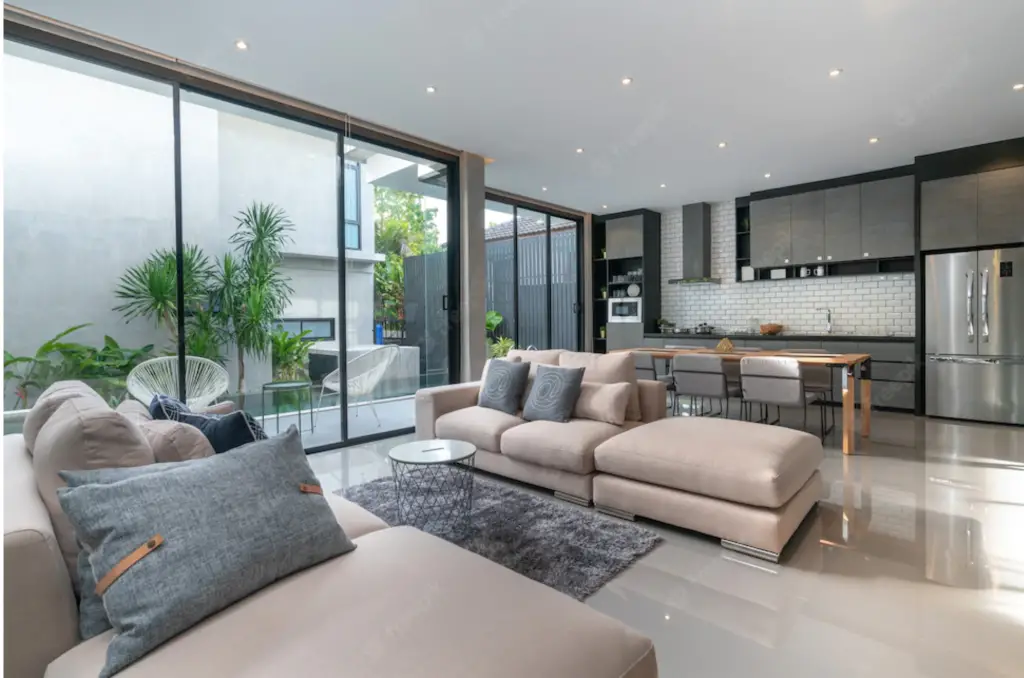 Why You Should List a House for Rent on HotPads
Here are some of the benefits of using HotPads to list your rental property:
Syndication to Other Sites in the Zillow network
To list your house for rent on HotPads, you need to log in to Zillow Rental Manager (ZRM). Your listing will be automatically syndicated to HotPads, along with Trulia and Zillow. You can also use ZRM to view and edit your listings, as well as view leads, analytics, applications, and payments.
Online Rental Applications with Reports
Each rental application includes a credit report from Experian, and a criminal background check and eviction record from Checkr. These reports automatically expire after 30 days.
HotPads Landlord Tools
When using HotPads, you're basically using the landlord tools available on Zillow. You'll be able to post your listing once and distribute it across the Zillow Rental Network. In addition, you will receive access to Zillow's suite of free rental management tools including tenant screening, online leases (currently available in select locations), and online payments.
Online Payments
With Zillow Rental Manager, landlords can receive rent payments directly into their account. Plus, renters can set up autopay so you know when you'll get paid each month.
It's free for tenants to pay directly from their bank accounts. If they use a credit card, there's a fee of 2.95% of the rent and $9.95 to use the debit card for rent charges such as monthly rent, deposits and pro-rated months, or $4.95 for other rental charges. 
HotPads also allows renters to pay their landlord for utilities separately from their monthly rent. When the landlord gets a utility bill, they can request a one-time payment for the amount. The platform then notifies the renter about the request so they can take care of the payment.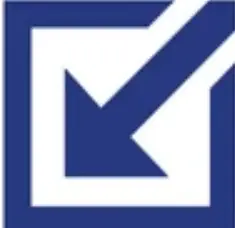 Also Read: The Best Online Rent Payment Service for Small Landlords
Lease Signing
HotPads allows landlords and up to eight tenants to sign the lease electronically. Once all parties have signed the lease, the signed version will be available for you to download immediately. Location-specific leases are available for some cities and states, including Alabama, Colorado, Florida, Illinois, Indiana, Ohio, Texas, and select markets in California.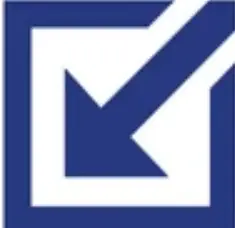 Also Read: Residential Lease Agreements: Best Software for Small Landlords
Why You Shouldn't List a House for Rent on HotPads
Let's take a look at some of the reasons why it may not be the best idea to list your house for rent on HotPads.
No Exposure on Other Rental Sites
Listing on the Zillow network does not get you exposure on other rental advertising platforms such as Zumper, Apartments.com, Realtor.com, Apartment List, or Facebook Marketplace. Realtor.com has an estimated monthly traffic of 86M whereas Apartments.com attracts 70M users every month. So you can imagine the amount of exposure you miss out if you choose to only advertise on the Zillow network.
Zillow Feed Connect is Expensive
If you're using property management software other than Zillow's you can access a tool called Zillow Feed Connect. This tool allows 3rd party listings across Zillow's network. For example, if you're using another rental listing site or property management software such as Avail or TenantCloud, you can automatically syndicate your listing to Zillow, Trulia, and Hotpads. However, you must connect your account with Zillow using Zillow Feed Connect at a cost of $2.45 per listing per day.
No Employment or Rental History
Although the background check provided by Checkr includes criminal and eviction history, it does not include employment or rental history. This means landlords will have to use another service to obtain and verify employment and rental history records.
Limited Background Check Reports
Background checks conducted by Checkr include public records searches of evictions, national background search, national and state sex offender database, SSN trace, and global watchlist. However, these checks do not include:
Traffic and vehicle misdemeanors (such as speeding tickets and parking offenses)
Statutory crimes (such as fish and game licensing and zoning offenses)
County and state records searches
Non-violent felonies older than 7 years (such as financial crimes or robbery)
Non-violent wrongdoings older than 5 years (such as theft or vandalism)
Problems with Tracking Listings
Sometimes it can be tricky to locate listings that are syndicated to HotPads from other sites. Moreover, syndication is not immediate. It can take 24 to 48 hours for a listing to appear on HotPads' site.
Limited Online Lease Options
Lease agreement templates are currently only available in select regions. ZRM still relies heavily on e-signing leases provided by landlords, as opposed to providing up-to-date state-specific leases.  On the other hand, services such as Avail and ezLandlordForms provide 50-state leases that are kept up to date.
No Instant Payments
Debit or credit card payments usually take 3 business days to reach your bank account. Direct payments from your renter's bank account generally take 4-5 business days.
Alternatives to HotPads
Some of the popular alternatives to HotPads include software such as Avail, Rentec Direct, Marble, Hemlane, and RentRedi. These platforms offer a number of features that streamline rental property management, including:
Advertising
Rental applications
Tenant screening
Leases and e-signing
Rent collection
Maintenance reporting and tracking
Communication portal
Financial tracking and reporting
A-la-Carte Approach
As an alternative to HotPads, landlords can opt for an a-la-carte approach. You could list a house for rent on HotPads and then use a mix of different tools for other functions. For instance, screen tenants with a platform like ApplyConnect or RentPrep, collect rent with PayRent, and manage accounting with Landlord Studio or Stessa. This way, you'll be able to manage each aspect of property management using a product that specializes in that feature.
Hybrid Property Management Services
Another alternative to HotPads is to use hybrid property management services like Marble or Hemlane. Both of these tools offer flat-fee services. Landlords can outsource several tasks related to property management, while still maintaining control over their rentals.
Landlord Guru's Takeaway
HotPads is an easy-to-use platform that offers a number of features such as online rent collection, applications, tenant screening, e-signing of leases, and communication. However, you may find that some of its alternatives like Avail, Marble, and Rentec Direct offer more comprehensive services including broader listing syndication, maintenance tracking, and financial reporting.
We recommend landlords list their house for rent on HotPads in addition to other rental listing sites, and carefully consider using a property management software product that offers more a more complete feature set than Zillow Rental Manager provides.
Disclosure: Some of the links in this post are affiliate links and Landlord Gurus may earn a commission. Our mission remains to provide valuable resources and information that helps landlords manage their rental properties efficiently and profitably. We link to these companies and their products because of their quality, not because of the commission.