Due to the global COVID-19 pandemic, most US state and local governments have issued some form of "stay at home" or "shelter in place" order in order to reduce the spread of the coronavirus. In the span of the past few weeks, most non-essential businesses have been shut down. Similarly, schools have closed, and employees are working from home where possible. Estimates have concluded that 95% of Americans are under some form of directive to stay at home. This certainly affects how landlords and owners manage their rental properties while maintaining social distancing requirements. Landlords who use property management software may be able to better withstand this changing environment.
While many states and counties have opened up to some degree since this original post, many areas are currently reaching new records of confirmed coronavirus cases. Practicing social distancing and wearing masks is of utmost importance to prevent further spread of COVID-19, and we still recommend using property management software to reduce as much non-essential in-person contact as possible.
Stay Up-To-Date: Latest Federal Eviction Moratorium News
Restrictions to Property Management
In Washington State, for example, the governor has issued a statewide "Safe Start Proclamation". Revised on July 7, 2020, this still allows only certain real estate and residential property management activities to take place in person under strict protocols. According to the Northwest Multiple Listings Service (NWMLS):
The protocols that must be followed for permitted in-person activities, during Phase 2, include:
In-person activities must be by appointment only;
Face coverings are required to be worn at all times by real estate brokers, their clients, and industry partners (e.g. appraisers, inspectors, photographers, stagers, etc.). Brokers may not provide services to any client who does not wear a face covering.
No more than three (3) people, including the broker, may be at the property at any one time;
Those three persons must strictly follow social distancing guidelines by remaining at least six feet apart at all times; and
No real estate open houses or similar invitations to view a property without an appointment shall be permitted.
A broker may not leave a third party unattended in a property. Accordingly, brokers may only bring two other persons at a time into the property.
In order to comply with these directives, landlords must now adjust their operations for how they manage rental properties. Showing vacancies and accepting applications in person, while technically still allowed under certain circumstances, may become less commonplace. The same will be the case for signing leases and collecting rent checks. The use of property management software, however, can allow for many of these activities to take place "virtually". This eliminates unnecessary person-to-person contact. You can protect yourself, your tenants, contractors, workers, and others during the course of managing your rental properties.
Using Software to Manage Rental Properties
Many landlords and property owners have thought about converting some of their rental property management to new property technology. The current work-from-home orders make it a perfect time to get started. The great thing is that many of the property management software products have free versions. And those that don't usually have free trials so you can see if it is right for you before committing.

You may currently be in the process of having tenants move in or out. Or you may be looking for ways to receive rent payments safely in the backdrop of a global health crisis. Additionally, when we allow businesses to slowly get started again, you may experience a pick-up in property management activity. Whether you have tenants breaking leases, adjusting payment schedules, or scheduling and managing maintenance work and repairs, landlords and property owners will be faced with a variety of property management tasks again.
Furthermore, behaviors may be significantly changed when activities, including managing rental properties, do start again. For instance, social distancing measures likely will still need to be followed. The use of property management software allows that distance to be maintained while showing your current and prospective tenants that you are willing and able to adjust how you manage rental properties in this new environment.
The Benefits of Property Management Software
We have previously discussed the benefits of rental property management software for small landlords and have put together overviews of several of the top software products on the market. Employing one or more of these products will help you safely manage your rental properties in this new environment.
Whether you are a small property manager with just a handful of units, a new landlord who has recently acquired rental property, or an out of state property owner, property management software can be your friend. Below are the key features of property management software and how we think landlords can utilize them while you manage rental properties while social distancing.
Rent Collection
It is unclear whether handling physical checks or cash right now puts you at risk of contracting COVID-19. The virus may live on paper and packaging for hours or even days. As a result, checks sent in the mail might put you or your mail carrier in danger. Furthermore, retrieving payments directly from tenants or at a collection box certainly increases your chances of exposure.
Also Read: The Best Online Rent Payment Service for Small Landlords
Instead, set up online rent payments through any of the rent payment software providers. Some also allow for partial or reduced rent payments. This may be helpful if your tenants experience a temporary inability to pay rent due to effects from coronavirus. See our best online rent payment service for small landlords to find the best solution for your situation.
Maintenance and Communication
Only essential repairs are allowed at this time in many areas. Small and minor maintenance requests will likely stack up quickly in the meantime. Track and organize your maintenance projects and communications from your tenants so you are able to prioritize and schedule repairs once you are able to make repairs or hire contractors. Property management software can help you streamline and organize work orders and track progress. Additionally, many products allow tenants to send and store documents, as well as photos and videos for your handyman to access without unnecessary exposure to yourself or your tenants.
Also Read: Manage Maintenance on Rental Property using Property Management Software
Advertising
If you do find yourself needing to list a property for rent right now, focus on digital or online marketing. Using property management software, you can prepare and list vacancies on platforms such as Craigslist, Zillow, Trulia, Hotpads, realtor.com, and others. These marketing sites allow you to post photos, descriptions, and in some cases virtual tours. If the unit is currently occupied your tenant may be able to stage and take some good quality photos for you on their phone. If the unit is vacant, you can have someone take photos and video, provided they follow social distancing requirements.
Also Read: Best Free Online Ways To Advertise Property For Rent
Applications and Screening
Once you find a potential tenant, you do not need to accept paper applications. Instead, with property management software you can send interested parties a link to apply. Some software products also provide your own marketing website where you can show your property with photos and virtual tours and give a link for people to apply directly from the listing.
Also Read: The Best Tenant Screening Service for Small Landlords
After receiving the application, tenant screening software can automatically process that information and run it through their online screening process. In most cases, you will receive a screening report instantaneously. It is simple to use, and the tenant can pay for the screening report directly to the screening companies themselves. There is no need to handle offline application fees or checks.
Leasing
It is easy to eliminate in-person lease signings using property management software. Many products allow you to upload your own leases for all parties to sign from their computers, tablets, or phone. Some even convert the tenant's application data into a state-specific lease for a fee. Don't have a digital lease? Many of the property management software products offer free general leases for landlords to download, while others have state-specific leases at an additional cost. You can also trust state-specific leases available for purchase from online legal platforms such as Nolo.
Also Read: Residential Lease Agreements: Best Software for Small Landlords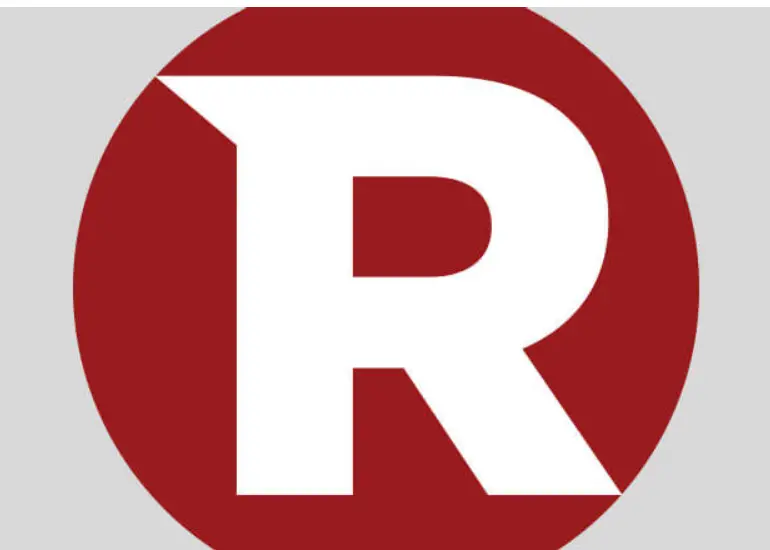 Start your free trial at Rocket Lawyer.
Inspections
Routine inspections can be done remotely with your tenants via phone or video conference apps such as Zoom. Property management software provides for document storage, and some offer tenant communication portals. Buildium also offers a mobile inspection app if you need to walk through vacant property and prepare a report.
Which Property Management Software Is Best for You?
As you can see, there are many different property management software options. Some focus on the entire process of managing rental properties, while others specialize on specific pieces such as rent collection or tenant screening. Depending on the services you value the most will determine which property management software you should choose. Below are the top property management software products we feel will help landlords manage their rental properties, both now and in the future.
---
Tenant Screening:
These companies focus mainly on providing tenant screening services. If you already have good solutions in place for your other property management tasks that don't put you, your team members, or tenants at risk, consider starting with online tenant screening services.
ApplyConnect
ApplyConnect is a no-cost tenant screening solution for landlords and property managers who don't manage hundreds of properties. Screen tenants, market your vacancies, and lease legally and securely for free. Complete credit and background reports are available for just $29.95 – paid completely by the applicant.
ApplyConnect ONLY does tenant screening, and uses Experian to provide a full credit report, including a "Vantage 3.0" score. Criminal searches covering "local courts" from all 50 states plus Washington DC, as well as the National Sex-Offender Registry are included. Jail and prison records, warrants & arrests, and the terrorist (OFAC) watch list are included as well. ApplyConnect will check search for past evictions, scanning the nation's largest eviction database with 36+ million unique records.
Learn more about ApplyConnect. Then create your account for free and start screening today.
ApplyConnect is a winner in our Best Tenant Screening Service for Small Landlords
RentPrep
We all know that tenants can make or break a rental portfolio. Finding good tenants isn't easy and that's why we've partnered with RentPrep to help our members.
RentPrep has been providing background checks for landlords since 2007 and we've selected them as a provider for several reasons:
Their customer support is excellent and a great resource for new landlords.
They provide the option for custom background checks & SmartMove credit reports.
They're the only screening company that can add Judgment & Liens searches to a SmartMove order.
You'll have the ability to charge a SmartMove report and any add-ons to the applicant.
By using RentPrep.com you'll support our platform as well. It's free to get setup and they have other free tools, resources and even Live Chat on their platform to help you when screening tenants.
Learn more at our RentPrep Tenant Screening Software Overview, or get started by setting up your FREE RentPrep Account.
RentPrep is a winner in our Best Tenant Screening Service for Small Landlords
---
Online Rent Collection:
We believe that the process of rent collection has been undergoing a major change the past several years as tenants increasingly prefer the ease and convenience of paying rent online. The current social distancing and stay-at-home orders will further speed up the rate of this conversion.
ClearNow
ClearNow is an easy-to-use and reliable service focusing on online rent collection. They have automated rent payment since 2000, and serve landlords and property managers of all sizes (1+ units). Read more at our ClearNow Rent Collection Software Overview. As a visitor from Landlord Gurus, you will receive your first 2 months FREE!
PayRent
PayRent helps property owners and managers collect rent online quickly, safely and securely. In just a few clicks, you can add your properties and get your tenants enrolled and start receiving rent payments. It is always free to sign up. The low transaction fees can be either absorbed by the landlord or passed through to your tenant. Sign up here.    
The service is free to use for landlords. PayRent charges only a transaction fee to process e-checks (0.25%) and credit cards (3.5% + $0.30.) You can pay the fees or pass them through to your renters. There are also no contracts and no monthly minimums. This includes unlimited properties, payment reminders, recurring payments, 3-day funding, and options to assess late fees.
For more information, read: PayRent Online Rent Payment Service. Sign up for free at PayRent.com
PayRent is a winner in our Best Online Rent Payment Service for Small Landlords
---
Full Service Property Management Software:
Many small and medium sized landlords are currently experiencing challenges and uncertainty in the way they manage rental properties. Most of this is due to both the coronavirus pandemic and the many legal and regulatory changes that have been happening around the country. Property management software is a vital tool landlords can utilize to help them navigate this changing landscape. The following are great choices for end-to-end property management software products.
Avail
With Avail, you can advertise your property, find and screen tenants, sign leases, and collect rent, on any device, with tools built specifically for DIY landlords. Customizable state-specific lease documents are available, along with e-signing and document storage. Avail publishes your online listings to Zillow, Trulia and Hotpads, as well as to apartments.com.
Avail has a free Unlimited plan that includes syndicated listings, credit and criminal screening, state-specific leases, online rent payments, and maintenance tracking.
Unlimited Plus is $5/unit per month and includes everything in Unlimited, plus: next-day rent payments, waived ACH fees, custom applications and leases, and a properties website.
For more information, read Avail Property Management Software Overview or Get Started at Avail today.
Avail is a winner for Residential Lease Agreements: Best Software for Small Landlords
Buildium
Buildium property management software supports the larger DIY landlord and property managers. The software includes tools to help with accounting and bookkeeping, lease & document management, maintenance tracking, applications and screening, and more. Read our Buildium Overview. Sign up for a 15-day free trial to start exploring Buildium and all their features today. It takes just 30 seconds. No credit card required.
Landlord Studio
Landlord Studio is an online and mobile rental property management software that helps you track income and expenses, screen tenants, set automatic reminders, and more. Pricing begins at $9/unit per month, plus $1 for each additional unit. Subscribers can upload property and unit details to import income and track expenses. You can automate tasks and set gas, inspection, electrical and other reminders. Landlord Studio comes with free tenant screening, automated rent reminders and overdue notices, secure cloud storage, and over a dozen available reports to choose from. There is also centralized management of tenants, owners and suppliers so you can call, email or text them from your fingertips.
For more information, read Landlord Studio: Mobile Accounting Software for Landlords. Setup your free account at Landlord Studio today.
Landlord Studio is a winner in our Best Accounting Software for Landlords
Rentec Direct
Rentec Direct's property management software and tenant screening solutions offers an online platform for real estate professionals to manage properties, tenants, and accounts online.  Sign up for a free trial today at www.rentecdirect.com.  
Rentec Direct clients can collect rent payments, post vacancies, balance accounts, create reports, access tenant and owner portals, coordinate maintenance, accept rental applications online, and generate tenant screening reports.
See our Rentec Direct Rental Property Management Software Overview. Start your free trial today!
Rentec Direct is a winner in our Best Online Rent Payment Service For Small Landlords
RentRedi
If you're looking for an all-encompassing property management software, RentRedi could be right for you. As an app, it's simple for you and your tenants to access RentRedi from your mobile device anywhere at any time. 
There are three different pricing options available for RentRedi property management software. If you want to take it for a test drive, you can start by paying for just one month. Once you decide that RentRedi is the best option for you, you'll save $132 a year by signing up for the annual option. 
For more information, read our RentRedi App: Property Management Software Overview.
SparkRental
With SparkRental's free landlord app, you can easily take care of everything from advertising your space to handling payments and sending notices.
Fill Vacancies Fast: List everywhere, quick tenant screening, custom leases
Automated Rental Management: Rent collection, expense tracking, one-click Schedule E forms & more
Auto-Records: Leases, move-in condition photos & all communications tracked
Find out more: SparkRental Property Management Software Overview, or create a free account.
TenantCloud
TenantCloud is cloud rental property management software that helps you receive payments online, advertise your properties and screen potential tenants. Pricing ranges from $0 for their basic plan to $35/month for their advanced plan for DIY landlords and property managers. Customize basic lease templates and send to applicants for e-signing. Sign up for one of the Tenant Cloud plans today for free.
For more information, see our TenantCloud Software Overview, then sign up for one of the Tenant Cloud plans today for free.
TenantCloud is a winner in our Best Ways to Advertise Property for Rent
Conclusion
While the current social and economic landscape in the United States is vastly different now than just a couple of months ago, managing rental properties still needs to happen. For many smaller, independent landlords, their rental properties represent both their income and their savings. It is just as imperative now as ever that property owners stay active in the management and upkeep of their properties.
There may be restrictions in certain elements of your business, such as a ban on evictions or a restriction on non-essential activities. However, there still exist ways for landlords to manage their rental properties while complying with all stay-at-home and social distancing orders by using property management software. Some of these options are free, while others offer free trials. We see this an opportunity to see how technology can help you manage your rental properties, now and in the future.
Disclosure: Some of the links in this post are affiliate links and Landlord Gurus may earn a commission. Our mission remains to provide valuable resources and information that helps landlords manage their rental properties efficiently and profitably. We link to these companies and their products because of their quality, not because of the commission.
Photo by Gabriel Benois on Unsplash