Whether you have two properties or 20, you probably need some help managing them. Property management software is designed for property owners who need a better way to keep tabs on their units but don't have enough units to justify hiring a property management company. This post will focus on Buildium property management software.
Unlike other property management software that we've covered, Buildium seems to be designed for larger landlords and community association managers. That doesn't mean it can't help you, though. If you have several properties and are looking to buy more in the near future, Buildium might be the right software to help you grow your business. 
Here's everything you need to know to decide whether or not Buildium is the best property management software for your rental business. 
Buildium Pricing Plans
Buildium has two pricing plans: Core and Pro. Pricing is based on the number of units you own. You can see an instant quote based on your units on Buildium's website. As an example, if you own 20 units, you'll pay $47/month for the Core plan and $156/month for the Pro plan. We'll get more into detail about what is included with each plan in the sections below.
If you're a small landlord, then you can choose from either plan. However, the Core plan is only available if you have 150 units or fewer. If you have more than 150 units, your only option is the Pro plan.
You can sign up for a 15-day free trial of either plan to get a better idea of how the software works and decide if it's right for your business. 
Advertising
No matter which plan you choose, you'll get a free website that you can use to advertise your vacancies. This is also where you can keep important information for tenants, including applications that interested tenants can fill out directly from your website. You can include unit-specific descriptions for each of your available units along with amenities. Include pictures and videos to make your descriptions look appealing. Manage and organize your listings easily so you can instantly share them when you have a vacancy.
Both of Buildium's plans include syndication for your listings. Write one listing for your website and instantly share it on Buildium's partner sites, including Craigslist, HotPads, Zillow, Trulia, Yahoo!, and MyNewPlace. 
One feature that sets Buildium apart from other property management software is the tenant showing feature. Buildium partners with Tenant Turner to make it easy to schedule showings with pre-qualified potential tenants. You can sync your calendar so interested tenants can schedule showings when you're available. You can set up automatic responses to confirm appointments. This feature saves you valuable time and effort by pre-qualifying tenants and getting rid of the back-and-forth texts and emails that usually come from trying to schedule a showing.
Buildium is a winner in Best Free Online Ways To Advertise Property For Rent
Advertise Vacancies From Your Free Marketing Website through Buildium.com!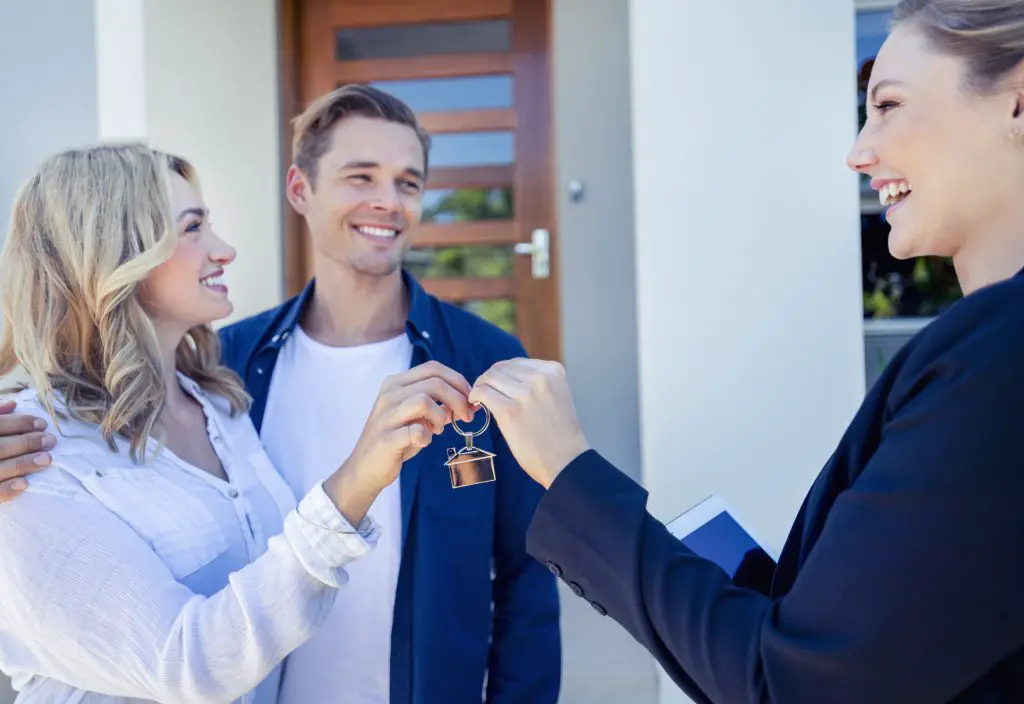 Applications
Both the Core and Pro plans include free digital applications. You can start with a template and customize your application as needed to make it specific for your business. Buildium's application builder lets you add your logo and indicate which sections are required.
You can choose to print applications if you prefer to meet with applicants in person or to send them digitally. Applicants will be billed for the application fee, which they can easily pay online once they set up an account. Add applications to your website to make it easy for interested tenants to apply as soon as they decide they're interested in your open unit. 
Tenant screening with Buildium
Screening tenants is one of the most important parts of filling your units. You can easily request reports using both the Core and Pro plans. Here are some key differences between the two plans when it comes to tenant screenings:
Core plan
Basic screening
$15 per screening
Soft credit checks
No accreditation required
Applicant approval required
Generates reports as soon as applicant approves
Pro plan
$18 per screening
Hard credit checks
Premium screening
Requires accreditation
Generates reports in minutes
No applicant involvement needed
Leases and signing
Buildium partners with Adobe Cloud so you can keep all of your leases and leasing information saved digitally. Tenants can access and sign leases from any device. 
Start with a lease template, then add or remove sections as needed. All the leases use auto-fill, so lease details such as tenant names, rent amounts, and dates will automatically populate. The leases are not state-specific, so you will have to provide that information
With the Core plan, electronic leases are $5 per document. With the Pro plan, you get 30 free electronic leases per month. You can view your signed leases from your dashboard and follow up with tenants who haven't signed their lease.
Buildium is a winner in our Residential Lease Agreements: Best Software for Small Landlords.
Collect Rent using Buildium
Residents can set up a free account in Buildium's resident site, which allows them to make rent payments online. They can set up a recurring schedule so they never miss a payment date. The rent will automatically deposit into your bank account. Fees vary based on which plan you have. 
Core plan
$1.00 fee per incoming EFT transaction 
$.50 fee per outgoing EFT transaction
2.95% fee per credit card transaction fee
$99 setup fee per business bank account
Pro plan
Free incoming EFT transactions
$.50 fee per outgoing EFT transaction
2.95% fee per credit card transaction fee
Free setup for first five business bank accounts
Buildium is a winner in our Best Online Rent Payment Services for Small Landlords.
Communication, maintenance reports, and tracking 
Buildium's Resident Center is an online portal where you and your tenants can communicate with each other. Tenants can pay rent, submit maintenance requests, and easily access documents including lease agreements at their convenience. You can customize the portal with your logo and the colors of your choice. Choose which pages to show tenants, and share your portal with board members for full transparency.
This feature is included with both the Core and Pro plans.
Buildium is a winner in The Best Property Management Software for Managing Maintenance on Rental Property
Financial tracking and reporting
Buildium makes it easy to keep tabs on all of your units with accounting, budgeting, and reporting features built-in to both the Core and Pro plans. You can easily track payments, deposits, and refunds from your accounting dashboard and make transaction notes. 
When it's time for you to pay bills, use Buildium's built-in calculators to convert your work orders into bills and send payments to contractors and vendors. You can even set up recurring payments so you never forget a due date.
Create reports that help you understand the finances of your business from your dashboard. These reports include:
General ledger
Balance sheets
Budget vs. Actual 
Income statements
Cash flow statements
Rental owner statement
Rental owner ending balances
Finally, Buildium makes it a breeze to file your taxes. You can automatically create and file 1099s from your dashboard. The system will postmark them for you and automatically archive them so you can retrieve them later. 
Buildium Mobile Inspection App
Buildium's mobile property inspection app is one unique feature that other property management software companies don't offer. Buildium has partnered with HappyCo to integrate the Happy Inspector app into your Buildium software. This handy app lets you sync unit data from Buildium so that your property data will automatically update when you have a property inspection.
You can start with an inspection template and customize it as you want. Follow the easy instructions and use the checklists during the inspection. You'll end up with an easy to read inspection report that's also easy to share. There's no limit to the number of people who can use the app on your company's behalf, and it works whether or not you have internet service. 
Transform the traditional building inspection with Buildium/Happy Inspection integrated solution!
Conclusion
Buildium is the only Property Management software built to support the property manager's needs. For property manager's who want to grow their portfolio, save time and money, or build better relationships with Owners and Tenants, Buildium has it covered. With over 15,000 customer accounts, 60,000 users, and over 4M tenants under management, it's no wonder why Builidum was ranked as a leading residential property management solution out of 125+ companies in Gartner's 2018 FrontRunners analysis of user reviews and ratings.
If you own a lot of units or are planning on expanding, Buildium might be right for you. Get started with a free 15-day trial to see how the features work and decide if it's the best fit for your business. 

Disclosure: Some of the links in this post are affiliate links and Landlord Gurus may earn a commission. Our mission remains to provide valuable resources and information that helps landlords manage their rental properties efficiently and profitably. We link to these companies and their products because of their quality, not because of the commission.