As landlords strive to operate their rental businesses more effectively, property management software has become an increasingly popular tool for independent and DIY rental property owners. We have previously written reviews about many of the popular choices, and compared them head to head. Here we look at TenantCloud vs Zillow Rental Manager.
Update: This post has been edited to reflect Zillow Rental Manager pricing changes that took effect as of May 2022. Read on for more information.
TenantCloud vs Zillow Rental Manager Comparison: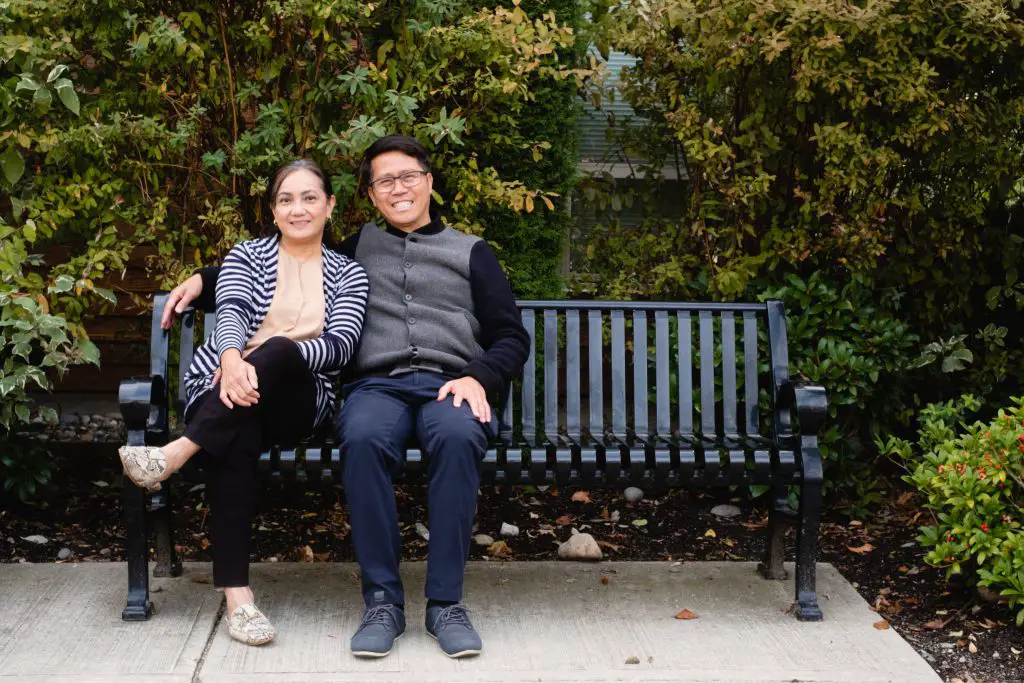 Advertising Vacancies
TenantCloud syndicates your rental listing across a large number of listing platforms, including their own TCRental site. They also automatically publish to Zillow, HotPads, Trulia, ApartmentFinder, apartmenthomeliving, oodle, apartments.com, and others.  
With a TenantCloud subscription, landlords can create their own marketing website that features their own properties. Also, for those on a premium subscription, access to Rentlerleads allows landlords and tenants searching for properties to connect directly.
However, the main drawback to listing your rental on TenantCloud is that landlords must pay a daily fee to Zillow in order to syndicate listings and integrate communications between TenantCloud and the Zillow, Trulia and Hotpads listing platforms.
Zillow Rental Manager, on the other hand, boasts a visitor count of 34 million per month, and along with Apartments.com, is one of the most common rental platforms on the internet today. Listing with Zillow also gets your advertisement posted on Trulia and Hotpads. However, they have implemented an optional $29.99 per unit premium listing fee for 90 days.
If you upgrade to a premium listing, your listing will have increased exposure and will be positioned higher in search results for renters searching in your area.
Additionally, you have access to customized insights on pricing, performance, and the leads you receive. Zillow will also give you recommendations to help optimize performance of your listing to fill your vacancy faster.
Finally, you will have access to priority support from Zillow.
While upgrading to a premium listing on Zillow Rental Manager gives your advertisement broad exposure, there may be other listing sites where you want to advertise. For example, if you want your ads seen on sites such as apartments.com, Craigslist, and others, you will need to manage those listings (and logins and passwords) separately. 
Our take on TenantCloud vs Zillow Rental Manager for advertising vacancies:
When searching for new renters, it is helpful to look for maximum exposure to a wide variety of good candidates. This is especially true in a changing landscape where tenants may be searching across a number of the different platforms. Since landlords can use TenantCloud to push their listings across so many sites, including on Zillow's network, their advertising platform casts a wider net than just Zillow's alone. Therefore, we give the advantage to TenantCloud.
Advantage: TenantCloud
TenantCloud is a winner in our Best Free Ways to Advertise Property for Rent
Applications
TenantCloud and Zillow Rental Manager present similar features with their rental applications. For example, prospective tenants apply directly from the property listing, and neither charge the landlord to receive applications. Additionally, you can send invitations to interested parties to apply, and you will receive notifications when completed applications are ready for review. 
With TenantCloud, landlords can customize rental applications with their own questions and requirements as well as set pre-approval conditions before applying. It is also easy to track applications on your landlord dashboard and invite prospective tenants to apply directly.
As mentioned in previous articles, we have experienced quite a few "tire kickers" with our listings on Zillow Rental Manager. We have seen many applicants inquire or even apply for apartments before even touring the property. As a result, we have been disappointed with low follow-through and a lot of dead leads.
Our take on TenantCloud vs Zillow Rental Manager for applications:
TenantCloud offers a little more for landlords during the application process by offering customizable applications. For those that are able to pre-screen applicants or have the ability to be a little more selective before accepting applications, this feature provides substantial value.
Advantage: TenantCloud
Tenant Screening
TenantCloud allows you to screen potential renters directly from their online application. By partnering with TransUnion, they provide a comprehensive screening report which includes a credit report and background check to verify education, employment, and prior eviction history and costs $40 when purchased as a bundle. TenantCloud also allows landlords to decide whether they want to pay for this report themselves or require the applicant to pay it directly.  
Similarly, Zillow offers landlords the ability to screen tenants from the application. Before completing an application, applicants are prompted to approve and pay for screening reports directly. Screening reports include a Checkr background check, Experian credit report, eviction history and income verification. This costs the applicant $29, and they also have the ability to share these reports with other landlords for 30 days.
Our take on TenantCloud vs Zillow Rental Manager for tenant screening:
Both software products provide similar information to landlords about their applicants. However, Zillow's screening report is cheaper to the applicant and gives them the opportunity to re-use the report with other applications. Tenants prefer this and therefore may be more inclined to submit an application to your property as well. Because of this, Zillow Rental Manager is our choice for tenant screening.
Advantage: Zillow Rental Manager
Also Read: The Best Tenant Screening Service for Small Landlords
Lease Documents and E-signing
Once you have identified the right tenant for your rental, it is time to begin the lease creation and signing process. Ideally, your property management software will provide features such as local- and state-specific leases, lease templates and customization, electronic signing, and document storage.
TenantCloud has lease templates to use as a starting point for creating a new rental agreement, but it does not offer state-specific leases. However, TenantCloud does landlords to create leases for multiple tenants, such as in a roommate situation. Premium TenantCloud subscriptions also include electronic signing capabilities.
Zillow Rental Manager offers limited lease building tools to landlords in Colorado, Florida, Oregon and select markets in Illinois. However, landlords must upload their own leases for electronic signing everywhere else.
Our take on TenantCloud vs Zillow Rental Manager for lease documents and e-signing:
While both software products allow landlords to upload and sign leases electronically, only TenantCloud offers the ability to create leases from an easy-to-use lease building tool.
Advantage: TenantCloud
Also Read: Residential Lease Agreements: Best Software for Small Landlords
Rent Collection
One of the most important benefits of property management software is online rent collection, and we encourage landlords to collect rent online for a number of reasons.  
With the TenantCloud Basic subscription tenants can pay with a credit or debit card through the Stripe payment system, or they can pay by linking to their PayPal account. Tenants are charged 2.9% of the transfer amount, plus $0.30 per transaction. However, with one of the premium subscription plans, landlords can use the TCPayments system to collect ACH (bank-to-bank) transfers from tenants at no cost to either party. These payments generally process in 3-4 days. Additionally, tenants can schedule automatic payments so rent is never late or forgotten.
Zillow Rental Manager offers online rent collection to landlords for free, with payments deposited into landlord's bank accounts within 3-5 business days. Rent collection is also free for tenants if they pay with ACH. Otherwise, tenants pay a 2.95% transaction fee for credit card payments or a $9.95 convenience fee for debit cards. Tenants can also schedule one-time or automated recurring payments.
Our take on TenantCloud vs Zillow Rental Manager for online rent collection:
With free ACH transfers included for both landlords and tenants, Zillow is our winner here. However, deposit times are not the fastest in the industry. But if next day transfers are a requirement for you, take a look at Avail's Unlimited Plus plan instead.
Advantage: Zillow Rental Manager
Also Read: The Best Online Rent Payment Service for Small Landlords
Financial Tracking and Reporting
Rental property management software products often include some sort of basic finance and reporting tools to help you track your rental income and outgoing expenses. Some offer even more elaborate reporting and accounting tools, along with the ability to export your finances to tax and accounting software. 
TenantCloud is one of the products that features full accounting and tracking services. Landlords can store payments and automatically send and receive invoices, late fees, and receipts. Tenants will also have full access to their records, which they can download if necessary. Then at tax time, you can export your data and send it all off to your accountant or have ready if you are using TurboTax.
On the other hand, Zillow does not appear to offer any financial tracking or reporting tools.
Our take on TenantCloud vs Zillow Rental Manager for financial tracking and reporting:
Because their cloud-based system has the ability to handle the accounting needs for most independent landlords, TenantCloud is our obvious choise. And at the Advanced subscription level, you can even sync your data with Quickbooks.
Advantage: TenantCloud
Also Read:  Reporting and Accounting Tools: Best Accounting Software for Landlords
Maintenance Request Tracking
Dealing with maintenance or emergency issues represent the biggest pain point for many landlords. As a result, many top rental property management software products attempt to ease the burden with built-in tracking features that allow tenants to report problems or submit photos and videos from their phones or computers. With some of the best products, communication, expense tracking, and vendor notification can be managed directly via the online platform.
We think TenantCloud has one of the best maintenance management systems for self-managing landlords like ourselves. One key feature is the ability for landlords to bring service providers (plumbers, painters, etc.) onto the TenantCloud platform and easily connect them to tenants when issues arise. Tenants can share information about the problem, along with photos or videos, and can coordinate scheduling and access to the unit directly with the maintenance or repair person. Landlords can also scan and attach invoices or other files, and record expenses for each repair.
Conversely, Zillow Rental Manager does not provide any type of maintenance request or communication system between landlords and tenants.
Our take on TenantCloud vs Zillow Rental Manager for maintenance request tracking:
Again, TenantCloud is the clear winner here. Let your tenants and contractors coordinate logistics directly while tracking progress with photos and videos all from your phone or computer. You can even search out new contractors or vendors if yours is unavailable.
Advantage: TenantCloud
TenantCloud is a winner: The Best Property Management Software for Managing Maintenance on Rental Property
Pricing
In addition to the tasks and features described above, rental property management software can help keep your costs under control. managing your rental business requires keeping your costs under control. Our TenantCloud vs Zillow Rental Manager comparison looks at which of these offers the best value for their money. 
Avail has three subscription levels. The Basic plan is free and is great for DIY landlords with small number of units. Standard costs $9/month and is also great for DIY landlords. This plan includes unlimited rent collection payments with no fee. Finally, the Premium plan costs $35/month and is best for larger DIY landlords and property managers.
Additionally, landlords who wish to syndicate their TenantCloud listings to the Zillow network must pay $2.45/day to Zillow Feed Connect.
Conversely, Zillow Rental Manager has no subscription plans. Instead, Zillow charges a $29.99 to upgrade your listing to a premium listing for 90 days. If you don't want to upgrade, listing is free, though you lose premium features such as higher search placement, priority support, and customized insights on pricing and listing performance. However, screening fees are paid directly by the applicant, and ACH online rent payments are free.
Our take on TenantCloud vs Zillow Rental Manager pricing:
Zillow's premium listing fees can be quite costly, especially if you have multiple units and experience regular turnover. However, their tenant screening and rent collection services are free for landlords. While this is certainly a plus, the benefits of other property management features such as lease customization, maintenance tracking, and financial reporting make a TenantCloud subscription more valuable, even after taking the additional Zillow Feed Connect costs into consideration.
Advantage: Tie
Also Read: The Best Free Property Management Software for Small Landlords in 2020  
Bonus: Additional Rental Tools
To maximize your rental income, it helps to start by knowing how to properly price your rental property.
Zillow Rental Manager offers a both a free Rent Zestimate as well as rental comparison tool. The Rent Zestimate uses millions of data points plus local market trends to give you a starting price point. Then, you can use the comparison tool to sort and analyze your customized list of comps in your area. 
TenantCloud, on the other hand, offers a Rent Range report that includes detailed rental estimates and market trend data. Landlords can purchase this for $19.99 each. TenantCloud also offers Renters Insurance to your tenants through a partnership with Assurant so you can make sure your investment is well protected.
Advantage: Tie
TenantCloud vs Zillow Rental Manager: Our Takeaway
TenantCloud and Zillow Rental Manager both offer excellent features for independent landlords. In this comparison, we've tried to provide useful information to help you select the product that best fits your individual needs. Give one or both of them a try and then let us know which you prefer!
Disclosure: Some of the links in this post are affiliate links and Landlord Gurus may earn a commission. Our mission remains to provide valuable resources and information that helps landlords manage their rental properties efficiently and profitably. We link to these companies and their products because of their quality, not because of the commission.