Landlords and property managers have several rental property management software options to choose from. Two popular options that may have shown up in your search results are TenantCloud and Avail. In this post on TenantCloud vs Avail, we'll compare the features that each option offers in order to help you decide which one is better for your rental property business.
Note: As of 4/20/23 Avail's Unlimited Plus subscription pricing has been updated
As we have with our other product reviews, we'll evaluate TenantCloud and Avail based on the following features:
Advertising Vacancies
Applications
Tenant Screening
Lease Documents and E-signing
Rent Payments
Financial Tracking and Reporting
Maintenance Request Tracking
Pricing
---
TenantCloud vs Avail Rent Payments: Comparison at a Glance
---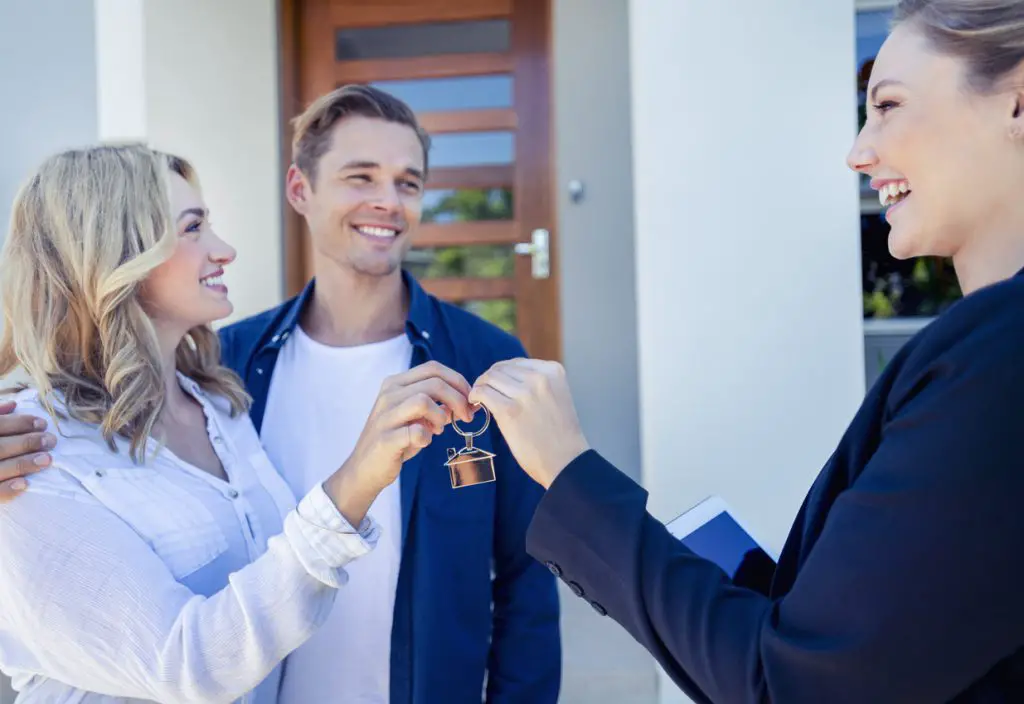 Advertising Vacancies
Our take on TenantCloud vs Avail advertising vacancies:
While both platforms give you a way to advertise your listings across multiple rental websites, TenantCloud's free website and access to Renter Leads for paid subscribers can give your available units more exposure than Avail. On the other hand, Avail's scheduling tool give you the ability to turn that traffic into actual showings.
Advantage: Tie
TenantCloud is a winner in our Best Ways to Advertise Property for Rent
Applications
With Avail, use an online application that automatically requests standard information from interested tenants. In addition, an Unlimited Plus subscription allows landlords to add custom questions to the application. Once a tenant completes an application, the Avail system will automatically contact previous landlords listed on the tenant's application to find out if the tenant paid rent on time and took care of the property. 
TenantCloud also offers a built-in application through your free marketing website. Therefore, you can customize your rental application using your own terms and questions. You can also set pre-approval settings and application fees. As a result, track your applications from your dashboard, and invite anyone you want to apply by sending the application through email.
Our take on TenantCloud vs Avail for applications:
When it comes to TenantCloud vs Avail, they have similar features for applications. Both allow landlords to customize application questions and save and store applications in their account. However, in our opinion, Avail gets the upper hand by automatically contacting former landlords for references, saving you that time and effort. 
Advantage: Avail
Tenant Screening
With Avail, credit, criminal background, and eviction checks cost $30 each or can be bundled together for $55. Landlords choose the required reports for each applicant. The software will highlight red flags on reports to help you decide which tenants to pursue.
TenantCloud also lets you screen renters as part of their online application through a Full Check Report, which costs $35. This report includes a credit report, background check, employment history, educational background, and prior eviction history. 
Our take on TenantCloud vs Avail tenant screening:
Both Avail and TenantCloud allow applicants to pay for screening reports that you can use to make a decision. Both also use tenant-initiated TransUnion credit reports. In our opinion, TenantCloud has a slight advantage over Avail tenant screening because of the lower total cost for a full credit and background report.
Advantage: TenantCloud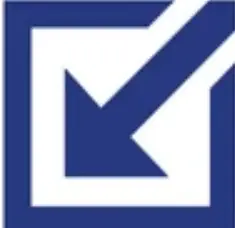 Also Read: The Best Tenant Screening Service for Small Landlords
Lease Documents and E-Signing
Both of Avail's subscription plans give you access to state-specific leases that lawyers have reviewed. Simply answer a few basic questions, select from a list of optional clauses and Avail's lease wizard will translate your answers and preferences into proper legal-ese. In addition, Avail's LocalAssist feature will include all the required state-specific clauses, attachments, and disclosures based on your property's location. You and your tenants can then sign the lease agreement electronically. 
TenantCloud has templates you can use as a starting point to create a lease, but it does not offer state-specific leases. However, a nice feature TenantCloud offers is the ability to create leases for multiple tenants, which can be helpful when more than one tenant is renting from you. Paid subscriptions also include the option for e-signing.
Our take on TenantCloud vs Avail lease documents and e-signing:
While you can create leases from templates using both platforms, Avail is the clear winner here because it offers state-specific leases that are lawyer-reviewed. Plus, you and your tenants can use a digital signature with Avail, whether you pay for a subscription or not. 
Advantage: Avail
Avail is a winner for Residential Lease Agreements: Best Software for Small Landlords
Rent Collection 
Avail's rent collection tool lets tenants pay you directly through the platform. You will then receive funds within two business days. Or if you like, enroll in FastPay and receive money in just one business day. Additionally, if you subscribe to the Unlimited Plus Plan, your tenants won't pay a fee for ACH or bank transfers. Otherwise, with the Unlimited Plan, they will pay $2.50 per bank transfer. For both plans, tenants will be charged a 3.5 percent processing fee for using a credit card.
With a TenantCloud free account, tenants can pay with a credit or debit card through the Stripe payment system, or they can pay by linking to their PayPal account. However, with a paid subscription, TenantCloud uses Dwolla to power their TCPayments feature, which use ACH (bank-to-bank) transfers that don't carry transaction costs for either party.  TCPayments generally process in 3-4 days.
Our take on TenantCloud vs Avail rent payments:
Avail is our winner here. Due to their next day FastPay ACH transfers included for Unlimited Plus subscribers and 2-day deposit times for all others, Avail offers a fast and convenient rent payment service. Additionally, landlords do not need to be a paid subscriber to access the Avail rent payments service. At $2.50 per transfer that your tenant can pay, a landlord therefore has the opportunity to collect rent at no additional cost.
Advantage: Avail
Avail is a winner in our Best Online Rent Payment Service For Small Landlords
Financial Tracking and Reporting
Avail offers automatic reminder emails and built-in payment receipts. Late fees can also be automatically assessed as well. Landlords have access to payment tracking and reporting, though integration with your accounting or bookkeeping software may be limited.
On the other hand, TenantCloud has full accounting and tracking services. As a result, landlords can store all of their payments, and automatically send and receive invoices, late fees, and receipts. Your tenants will have full access to their records too, so they can download payment history and receipts when they need to. When it's time for tax season, you can export your data to your accountant.
Our take on TenantCloud vs Avail financial tracking and reporting:
TenantCloud is the clear winner here. Their cloud-based system will handle all of your accounting needs so you don't need to worry about keeping track of spreadsheets or receipts. With the $35/month advanced subscription service, you can also sync your data with Quickbooks.
Advantage: TenantCloud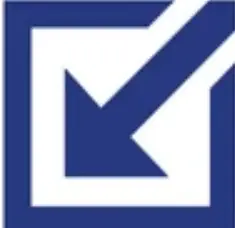 Also Read: Reporting and Accounting Tools: Best Accounting Software for Landlords
Maintenance Request Tracking
Because Avail's portal allows tenants to submit maintenance requests 24/7, they can simply upload images and notify you if a request is an emergency. You can also message your tenants directly and contact a contractor. Furthermore, if you don't have one, use Avail's portal to find a local contractor.
Similarly, TenantCloud offers features to allow tenants to submit and track maintenance requests. Tenants can also upload videos and images, and you and your tenants can track your contractor's progress. You can create and send invoices for all contract work. TenantCloud also offers a portal specifically for service professionals. Maintenance providers can then communicate directly with tenants as well as create a business profile to offer their services in the TenantCloud network.
Our take on TenantCloud vs Avail maintenance request tracking:
The two platforms are very similar when it comes to allowing landlords and tenants to view and track maintenance requests. Both also offer to help you find a contractor if you don't have one or if the person you normally use isn't available. As a result, both options are winners here.
Advantage: Tie
TenantCloud is a winner in The Best Property Management Software for Managing Maintenance on Rental Property
Pricing
Avail offers two tiers. The free version is the Unlimited Plan which offers features for an unlimited number of units that include:
Syndicated listings
Screening options
State-specific leases
Online rent payments
Maintenance reporting and tracking
For $7 a month per unit, you can upgrade to the Unlimited Plus Plan, which includes all the above plus the following:
Next-day rent payments
No ACH fees for tenants
Custom applications and lease agreements
Ability to clone and reuse lease agreements
Ability to create a website for your available properties
Likewise, TenantCloud has three subscription tiers. 
Their basic plan is free and includes the following:
Up to 75 units
1 admin account
512 MB of file storage
10 notice templates
Their Standard plan costs $9 per month and includes the following:
Up to 150 units
1 admin account
1 GB file storage
Unlimited notice templates
Renter leads
TCPayments
AutoPay
E-Signature
Google calendar sync
CRM leads
The Premium plan costs $35 per month and includes the following:
Up to 500 units
10 admin accounts
10 GB file storage
Unlimited notice templates
Renter leads
TCPayments
AutoPay
E-Signature
Google calendar sync
CRM leads
QuickBooks Sync
Property message board
Priority support
Our take on TenantCloud vs Avail pricing:
For landlords with small portfolios both Avail and TenantCloud are affordable and provide excellent value. However, as your portfolio increases in size, TenantCloud's cost per unit become less than Avail's, making it our winner for pricing.
Advantage: TenantCloud
TenantCloud is a winner in The Best Free Property Management Software for Small Landlords
Avail is a winner in The Best Free Property Management Software for Small Landlords
Bonus: Mobile App
Finally, many younger renters prefer to search for apartments and access their rent payments, online applications, and communications through the convenience of an app on their mobile device. TenantCloud has apps available for both Apple and Android devices so you can manage your properties on the go.
Advantage: TenantCloud
Takeaway: TenantCloud vs Avail
Both TenantCloud and Avail have a lot of good features at a very reasonable price point. Above all, we've tried to provide enough information choose the one that fits best for you and your individual portfolio and needs.
Disclosure: Some of the links in this post are affiliate links and Landlord Gurus may earn a commission. Our mission remains to provide valuable resources and information that helps landlords manage their rental properties efficiently and profitably. We link to these companies and their products because of their quality, not because of the commission.