Many landlords have used Zillow Rental Manager to list and advertise their rental properties. In the past, creating a listing on Zillow was free. However, the company has implemented a new pricing structure to list a rental on Zillow and its partner sites Trulia and Hotpads. We have previously discussed whether it makes sense to list a rental on Zillow, what alternatives to Zillow landlords have, as well as an in-depth Zillow Rental Manager review, including how much Zillow Rental Manager costs. Here, we compare Zillow Rental Manager vs Avail software. 
Note: As of 4/20/23 Avail's Unlimited Plus subscription pricing has been updated
Update: This post has been edited to reflect Zillow Rental Manager pricing changes that took effect as of May 2022. Read on for more information.
Zillow Rental Manager vs Avail Software Comparison: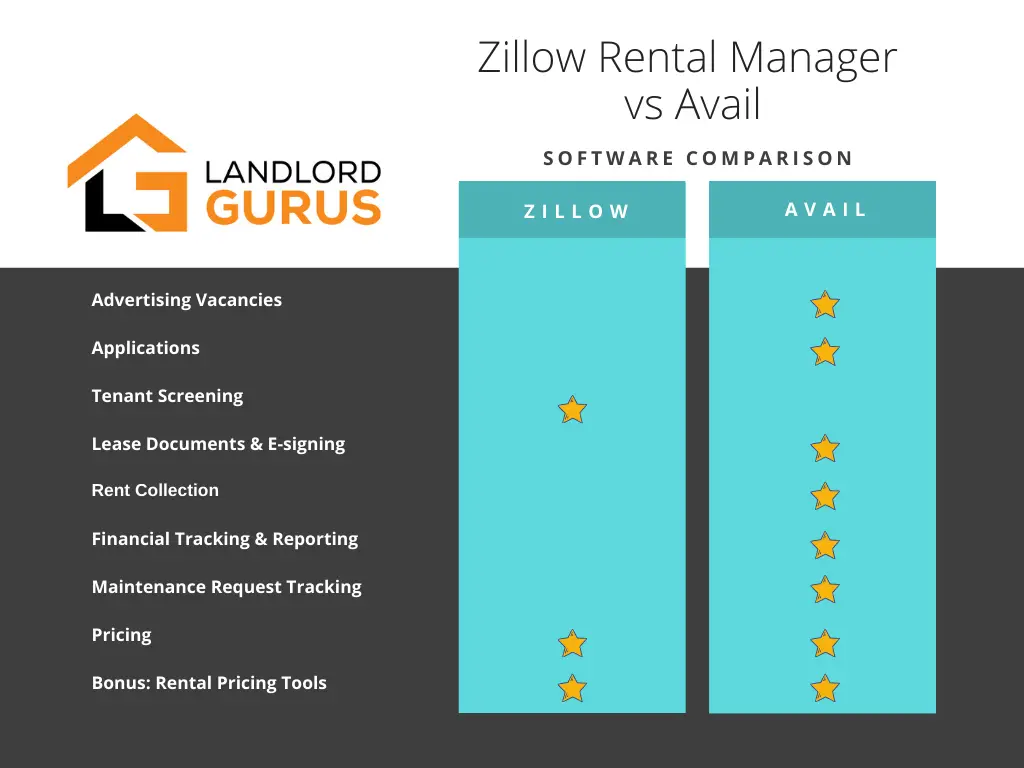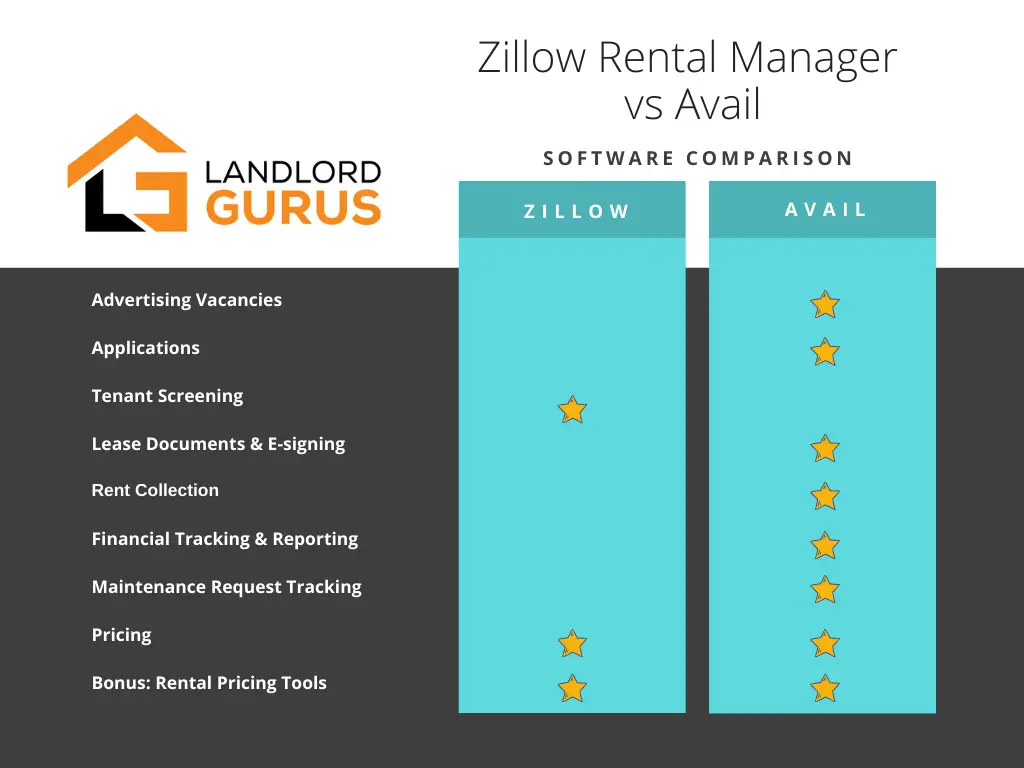 Advertising Vacancies
With over 34 million visitors each month, Zillow has become one of the best rental listing sites on the internet. Zillow Rental Manager listings are also syndicated on Trulia and Hotpads rental listing sites which have large user bases of their own.
While Zillow Rental Manager gives your vacancy listing broad exposure, there are many other rental listing sites where you may also want to list your rental. If you want your ads seen on Zillow alternative sites such as apartments.com, apartmentlist.com, Zumper, and others you will need to manage those listings separately. 
Avail software listings are published to their own platform as well as to over a dozen of the best rental listing sites, including the Zillow network, Trulia, Apartments.com, and more. Furthermore, turn on the calendar sync feature, and interested tenants can immediately schedule showing appointments directly from the listing. 
Additionally, subscribers to Avail's Unlimited Plus Plan have the benefit of a marketing and portfolio website that you can use to personalize your brand and list your properties independently. 
However, landlords who wish to syndicate their Avail listings to the Zillow network must now pay a $2.45/day fee for Zillow Feed Connect, which integrates your advertising and communications on Avail with the Zillow, Trulia and Hotpads rental listing sites.
Our take on Zillow Rental Manager vs Avail software for advertising vacancies:
Landlords searching for new renters may be looking for maximum exposure to a wide variety of good candidates. Since landlords can use Avail software to push their listings across so many rental listing sites, including Zillow's network, their advertising platform casts a wider net that Zillow's alone. We give the nod to Avail.
Advantage: Avail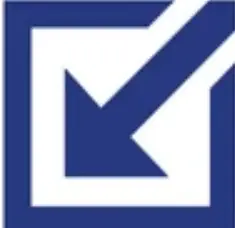 Also Read: Best Free Online Ways To Advertise Property For Rent
Applications
Zillow Rental Manager and Avail software offer a couple of similar features with their rental applications. Both let prospective tenants apply directly from the property listing on rental listing sites, and neither charge the landlord to receive applications. Additionally, landlords can send invitations to apply by email, and receive notifications of completed applications ready for review. 
However, we have experienced quite a few "tire kickers" when listing our rentals on Zillow Rental Manager. It appears that applicants can quickly and easily breeze through listings on Zillow, click automatic inquiry buttons, and sometimes even submit applications without having seen or seriously considered the property. While Zillow Rental Manager does offer good exposure to potential applicants, we find that there is sometimes a pretty low follow-through rate and much of our communication and offers to show the property are unfulfilled.
Using Avail software, landlords also utilize an online application that automatically requests standard information from interested tenants. However, with an Unlimited Plus subscription, landlords are even able to add custom questions to the application. Avail then automatically contacts previous landlords listed on the application to check references and verify residency. 
Our take on Zillow Rental Manager vs Avail software for applications:
In our opinion, Avail gets the upper hand here by having customizable applications and contacting references automatically, saving you valuable time and effort. 
Advantage: Avail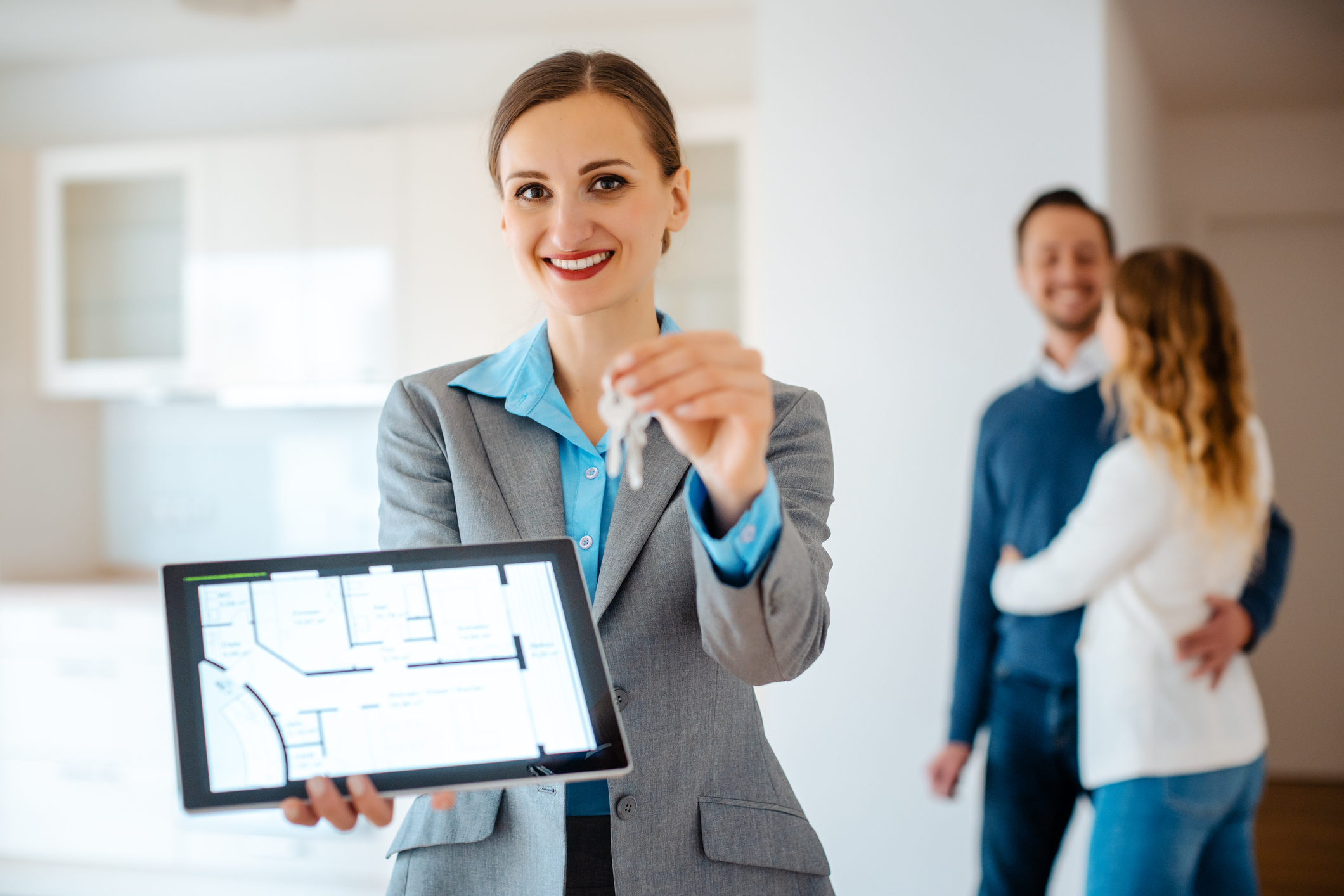 Tenant Screening
Zillow Rental Manager is much more than just advertising and listing rentals. Zillow offers landlords the ability to screen tenants directly from the application. Applicants are prompted to approve and pay for screening reports, which offer the landlord full details about the applicant's income, background, credit score and history, as well as debts, payments, collections, and more. The fee to the applicant is $29, and Zillow gives applicants the ability to share these reports with other landlords for 30 days.
Landlords have a variety of screening options with Avail software. The basic, free renter profile includes the applicant's job and rental history as well as income verification. For $30, landlords will additionally see the applicant's credit score and history and any adverse items on the report. Lastly, Avail's full screening bundle costs $55 and includes all the above items plus a criminal and sex offender check, terrorist watchlist, and eviction history. In all cases, the applicant pays for reports directly through the online application.
Our take on Zillow Rental Manager vs Avail software for tenant screening:
Both software products offer options to provide similar information to landlords about their applicants. However, Avail's full screening report costs substantially more than Zillow's. Because of this, Zillow Rental Manager gets the nod here.
Advantage: Zillow Rental Manager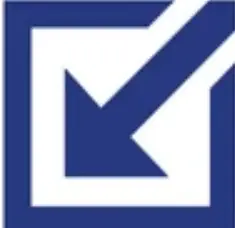 Also Read: The Best Tenant Screening Service for Small Landlords
Lease Documents and E-signing
Next, our Zillow Rental Manager vs Avail software comparison looks at how these two platforms handle the leasing process. Ideally, the best software will offer features such as city and state-specific leases, document creation and customization, electronic signing, document storage, and more.
Currently, Zillow Rental Manager allows landlords to upload leases and have them accessible to sign electronically. Additionally, Zillow offers lease building tools to some landlords in select markets to create and customize an online lease. Right now, this feature is only available in Colorado, Florida, Oregon and select markets in Illinois.
Conversely, both of Avail's subscription plans provide landlords with customizable state-specific leases. Simply answer a few basic questions and select from a list of optional clauses. Avail's lease wizard then prepares your answers into a legal lease document. In addition, Avail's LocalAssist feature will include all required location-specific clauses, attachments, and disclosures as necessary. You and your tenants can then sign the lease agreement electronically, while storing the signed document on the cloud for all parties to access.
Our take on Zillow Rental Manager vs Avail software for lease documents and e-signing:
While both software products allow landlords to upload and sign leases electronically, only Avail offers local and state-specific leases along with the ability to create leases from easy-to-use lease building tool.
Advantage: Avail
Avail is a winner for Residential Lease Agreements: Best Software for Small Landlords
Rent Collection
We are big fans of using property management software to collect online rent payments from tenants for a variety of reasons. Here, we discuss online rent collection in our Zillow Rental Manager vs Avail software comparison.
Zillow offers their Zillow rent payment service to landlords for free. Rent payments are deposited directly into landlord's bank accounts, generally within 3-5 business days. Tenants can schedule one-time or automated recurring payments. Zillow rent payment is also free for tenants if they pay with ACH. Otherwise, tenants pay a 2.95% transaction fee for credit card payments or a $9.95 convenience fee for debit cards.
Avail's online rent collection system lets tenants pay directly through the platform as well. With Avail, landlords receive funds within two business days if they subscribe to the free Unlimited plan. Similarly, there is no charge to the landlord for ACH rent payments. Tenants can schedule one-time or recurrent rent payments and are charged $2.50 per bank transfer. Alternatively, landlords can sign up for the Unlimited Plus plan and ACH payments are free for tenants as well. Additionally, Unlimited Plus comes with FastPay allowing landlords to receive their rent payments in just one business day. For both plans, tenants are charged a 3.5% processing fee for using a credit card.
Our take on Zillow Rental Manager vs Avail software for online rent collection:
Avail is our winner in this comparison. With next day ACH transfers included for Unlimited Plus subscribers and 2-day deposit times for all others, Avail offers the fastest and most convenient rent payment service. Even with the free Unlimited plan, landlords have access to the Avail rent payments service. While there is a $2.50 ACH transfer fee, that can be paid directly by the tenant, while landlords can ultimately collect rent at no additional cost.
Advantage: Avail
Avail is a winner in our Best Online Rent Payment Service For Small Landlords
Financial Tracking and Reporting
Most property management software products include at least some sort of basic finance and reporting tools to help you track incoming rent payments as well as outgoing expenses. Some others also offer more elaborate reporting tools and the ability to export your finances to tax and accounting software. 
With both Zillow Rental Manager and Avail software products, financial tracking and reporting features are limited. In fact, Zillow Rental Manager does not appear to offer any sort of financial tracking or reporting to landlords.
On the other hand, Avail sends automatic rent reminder emails and built-in payment receipts to your tenants. Landlords can download other reports such as rent roll, late or received payments, and others, though integration with your accounting or bookkeeping software is somewhat limited to downloading Excel spreadsheets.
Our take on Zillow Rental Manager vs Avail software for financial tracking and reporting:
Avail has the slight advantage here, only because there is some limited ability to download a handful of rent payment reports while Zillow has none. We suggest you look at our comparison of Best Accounting Software for Landlords for recommendations for more robust solutions.
Advantage: Avail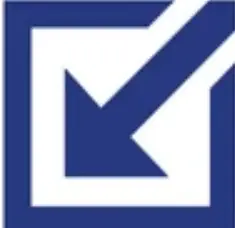 Also Read: Reporting and Accounting Tools: Best Accounting Software for Landlords
Maintenance Request Tracking
Maintenance issues are often confusing, overwhelming, and time-consuming for landlords self-managing their properties. Rental property management software generally has built-in tracking features that allow tenants to report problems right from their phones or computers. Communication, expense tracking, and even vendor notification can be managed directly via the online platform.
Avail's online platform allows tenants to submit maintenance requests directly. They can upload images and notify you if a request is an emergency. Landlords can also message their tenants and even contact a recommended contractor through the portal. If you already have one available for the task, invite your personal contractor to the conversation and let them schedule directly with the tenant.
On the other hand, Zillow Rental Manager does not appear to offer any type of maintenance request or communication system between landlords and tenants.
Our take on Zillow Rental Manager vs Avail software for maintenance request tracking:
Avail is the clear winner here. Receive maintenance tickets from your tenants and track progress through the Avail software platform. Bring your own contractor and handyman contacts into the system and let them handle scheduling and logistics. And find a new contractor if you don't have one, or if yours is temporarily unavailable.
Advantage: Avail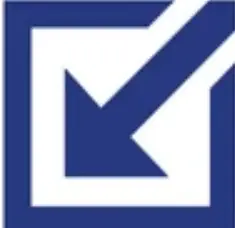 Also Read: Manage Maintenance on Rental Property using Property Management Software
Pricing
In addition to the tasks and features described above, managing your rental business requires keeping your costs under control. Our Zillow Rental Manager vs Avail software comparison looks at which of these offers independent landlords the best value for their money. 
Avail has two subscription levels. The free Unlimited plan gives landlords the valuable features discussed earlier such as listing vacancies, state-specific leases, and maintenance reporting and tracking tools. Screening and online rent payment are available with fees passed on to the applicant or tenant. The premium Unlimited Plus plan costs $7/month per unit and includes add-on features such as next day rent payments, no ACH fees for tenants, customizable applications and lease agreements, and more.
Additionally, as discussed above, landlords who wish to syndicate their Avail listings to the Zillow network must pay a $2.45/day fee for Zillow Feed Connect, to integrate their listings and communications with the Zillow, Trulia and Hotpads listing platforms.
Conversely, Zillow Rental Manager has no subscription plans. Instead, Zillow charges a $29.99 to upgrade your listing to a premium listing for 90 days. If you don't want to upgrade, listing is free, though you lose premium features such as higher search placement, priority support, and customized insights on pricing and listing performance. Like Avail, tenant screening fees are paid by the applicant, while ACH online rent payments are free for landlords and tenants alike.
Our take on Zillow Rental Manager vs Avail software pricing:
While you can list for free on Zillow, an upgrade to a premium listing can be quite expensive. However, this includes tenant screening and rent collection services for free. We feel the need for other property management features such as lease creation and customization, maintenance tracking, and financial reporting might make an Avail software subscription more valuable. This is particularly true for rental property owners with larger portfolios. If you are ready to take your rental business to the next level, these property management features may ultimately be worth the additional costs.
Advantage: Tie
Avail is a winner in The Best Free Property Management Software for Small Landlords
Bonus – Rental Pricing Tools
To maximize your rental income, it helps to start by knowing how to properly price your rental property. Both Zillow Rental Manager and Avail software offer rental pricing analysis tools for landlords.
Zillow Rental Manager offers a both a free Rent Zestimate as well as rental comparison tool. The Rent Zestimate uses millions of data points plus local market trends to give you a starting price point. From there, you can use the comparison tool to sort and analyze a customized list of similar rental comps in your area. 
Avail, on the other hand, has teamed up with Rent Range to provide a Rental Analysis report that landlords can purchase for $19.99 each. Landlords will receive a rent estimate, market benchmarks for the area, rent trends and more, including handy charts, graphs, and maps.
Advantage: Tie
Zillow Rental Manager vs Avail Software: Our Takeaway
Zillow Rental Manager and Avail both offer excellent features for landlords looking for ways to manage their rental properties. One one hand, Zillow is considered by many as the best rental listing site out there today. On the other, Avail has shown to be a worthy alternative to Zillow, offering a robust lineup of excellent features. By comparing these services head to head, we've tried to provide enough information to help you choose the product that fits best your portfolio and your property management needs. Let us know if you prefer one over the other by responding in our comments below!
Disclosure: Some of the links in this post are affiliate links and Landlord Gurus may earn a commission. Our mission remains to provide valuable resources and information that helps landlords manage their rental properties efficiently and profitably. We link to these companies and their products because of their quality, not because of the commission.
Photo by Raquel Martínez on Unsplash