There are many rental property management software products available to independent owners and managers.  TenantCloud and Cozy are two prominent players in that space, and you're likely to see both come up as you research the best software tool to meet your needs. This week we're evaluating TenantCloud vs Cozy and comparing their features head-to-head.
As we have with our other product reviews, we'll evaluate TenantCloud vs Cozy based on the following features:
Advertising Vacancies
Applications
Tenant Screening
Lease Documents and E-signing
Rent Collection
Financial Tracking and Reporting
Maintenance Request Tracking
Pricing
Bonus: Having an App
---
Our Comparison at a glance:
---
Advertising Vacancies
Note:  As Cozy becomes Apartments.com, landlords will be asked to upgrade to a Premium membership in exchange for larger more prominently featured listings.
Of all the property management software products we've reviewed TenantCloud automatically syndicates rental listings across the largest range of marketing sites.  Listings are featured on the in-house TCRental site as well as services including Zillow, HotPads, Trulia, ApartmentFinder, apartmenthomeliving, oodle, and others.  Like Cozy, TenantCloud also posts rental ads on Apartments.com.  
Also Read:  Best Free Online Ways To Advertise Property For Rent  (TenantCloud is our overall winner.)
TenantCloud's easy-to-use platform lets landlords create an attractive custom marketing website that features their properties, and members with a paid subscription have access to Rentlerleads. This feature lets tenants who already have a TenantCloud account notify nearby landlords that they are searching for a rental unit, allowing you to reach out directly to interested renters.
Our take on TenantCloud vs Cozy vacancy listing:  
Landlords searching for new renters need as many good candidates as possible in order to fill vacancies quickly with the best tenants.  Because TenantCloud gets your advertisement on so many sites, and in front of so many renters, we believe their vacancy listing feature outshines Cozy's in bringing you a large pool of rental candidates to choose from. 
Note:  I recently received a notice from Cozy stating that one of my listings was about to expire. I'd forgotten about the listing and it was old, but I also wasn't getting any leads.  As Cozy becomes Apartments.com their syndication may become a stronger tool, but my experience has been that I get the bulk of my leads from other sources.
Applications
When comparing TenantCloud vs Cozy for rental applications, at first glance you're likely to think their features are the same.  Both let prospective tenants apply directly from your property listing, and neither charge the landlord to receive applications.  On both platforms landlords send invitations to apply by email, and receive completed applications for review electronically. Each service asks for the following basic information.
Identity Data:  Name, DOB, SSN, Aliases, etc
Contact Information
Income
Rental history
Employment information
Contact info for previous landlords
TenantCloud lets landlords customize their applications:
Add, Alter, or Delete application questions
Request an application fee
Set pre-approve settings
Add documents to the application
Requiring the applicant to send attachments (Photo ID?)
Our take on TenantCloud vs Cozy for rental applications:
We feel strongly that accepting (and storing!) applications online is a huge time saver for landlords, and both companies make the process quick and easy.  TenantCloud offers more features and flexibility than Cozy.  We believe this will help you sift through tenants more efficiently to find just the right one.   Automatic notifications let you know the status of your applications, and you can request additional information through the platform at any time. When it comes to accepting applications, we prefer TenantCloud.
Also Read: Manage Rental Properties While Social Distancing
TenantCloud vs Cozy Tenant Screening
Along with online rent collection we've written many times about the merits of online tenant screening.  As with application features, the comparison of TenantCloud vs Cozy tenant screening comes down to flexibility.  Both services deliver a combined background / criminal / credit report including the following:
SSN Verification
Credit Score
Credit Account Info & Payment History
Current Debt and Monthly Payment Amounts
National Criminal Search
National Sex Offender Data
Terrorist (OFAC) Watchlist Search
Eviction History
Employment History
Address History
The first difference when looking at TenantCloud vs Cozy is that TenantCloud allows the landlord to select whether they want to pay for screening reports directly or have the applicant pay.  Costs are similar at $40 and $35, respectively.  TenantCloud uses TransUnion for reporting while Cozy uses Experian.  Each service promotes it's own features designed to help landlords choose the best tenants.  See the article below for more detail on this topic.
Also Read:  The Best Tenant Screening Service for Small Landlords
Our take on TenantCloud vs Cozy tenant screening:  
In our estimation it's about a toss up whether to use TenantCloud or Cozy tenant screening.  Both deliver clear, comprehensive reports.  We suggest you focus on other features that are important to you when deciding which software tool to use.
Note: If you're only really looking for tenant screening services we suggest you look at ClearNow, RentPrep, or Apply Connect. These companies focus on screening.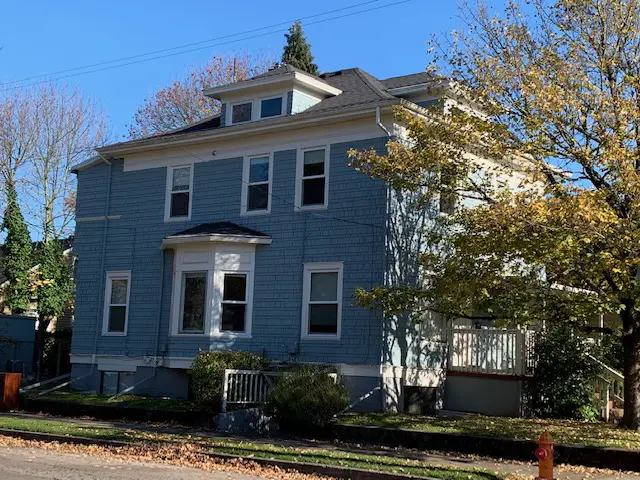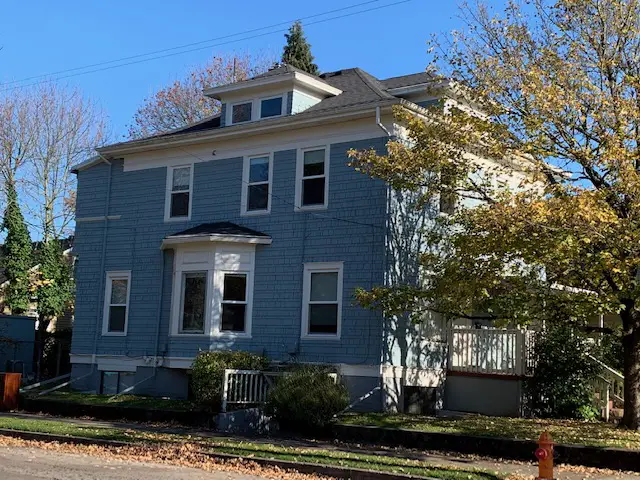 Lease Documents and E-signing
Property management software streamlines the steps involved in filling vacancies.  Being able to transfer data from an application into a lease and then have that lease electronically signed and stored represents a huge savings in time.  With rental laws changing rapidly, however, it is imperative that landlords have a lease that is up to date with local regulations.
To date Cozy has not provided any form of lease on their platform.  Files can be uploaded and accessed by all parties, however no document templates are available.  As part of the transition from Cozy to Apartments.com the company is promising location-specific leases and electronic signing. 
TenantCloud provides a basic lease template that landlords can use as a starting point in drafting a lease that's suitable for their needs.  Landlords can upload lease documents, which will be accessible to tenants, and with paid subscriptions electronic signatures are supported.  One nice feature TenantCloud provides is the ability to create documents for multiple parties in one unit, and then collect rent separately from each person.
Note:  Laws are changing rapidly and vary from city-to-city.  We encourage landlords to be diligent about making sure they have strong (and legal) rental documents.  We haven't evaluated localized documents offered by Apartments.com to be sure they are up to date. One resource you might consider is Rocket Lawyer, as they can connect you directly with a lawyer who can verify current laws.
Also Read:  Residential Lease Agreements: Best Software for Small Landlords
Our take on TenantCloud vs Cozy for Lease Documents and E-Signing:  
Once Cozy becomes Apartments.com and begins to provide all promised features, they will offer lease document and signing tools that TenantCloud does not.  TenantCloud may update their features, so we encourage you to go take a look at their site when deciding which service to use.
TenantCloud vs Cozy for Rent Collection
We've written extensively about the merits of collecting rent electronically.  We encourage you to check out the articles below where we talk about why we think it's a great idea.  Comparing TenantCloud vs Cozy for rent collection we find that both offer a free way for landlords to receive payments, however the options each company provides vary.  Both services will bill tenants a late fee automatically.
Also Read:  Why Landlords Should Use An Online Rent Payment Service
TenantCloud supports a range of rent collection methods.  With a free account tenants can pay with a credit or debit card through the Stripe payment system, or they can pay by linking to their PayPal account.  Credit or debit transactions incur a 2.9% fee to the tenant, while tenants who use PayPal to pay from their bank account are able to send payment without a charge.  With paid subscription levels TenantCloud uses Dwolla to power their TCPayments feature, which use ACH (bank-to-bank) transfers that don't carry transaction costs for either party.  TCPayments generally process in 3-4 days. While PayPal, Stripe, and Dwolla provide payment functions, the interface for all three is integrated into you TenantCloud dashboard.
Cozy's fee (to the tenant) for credit and debit card payment is slightly lower than TenantCloud's, at 2.75%. ACH (bank-to-bank) transfers are free to both landlord and tenant with all accounts – free or paid.  Payments generally take 4-7 business days, however landlords can pay $2.99 per unit for expedited processing.
Note:  If you're primarily looking for online rent collection we suggest PayRent or ClearNow.
Also Read:  The Best Online Rent Payment Service For Small Landlords
Our take on TenantCloud vs Cozy rent collection:  
Choosing the product best for your needs will come down to your banking preferences and the nature of your tenants.  If you use and like PayPal and have tenants who want (or need) to pay using credit cards then TenantCloud is your best option.  This may also be true if you like some of the other robust features TenantCloud offers, such as advertising, applications, maintenance management, and financial tracking.  If your priority is to collect rent without cost to yourself or your tenant, and you're ok with a bit of a delay in processing time, then Cozy is a good choice.
Also Read: PayRent Online Rent Payment Service
Also Read: ClearNow Online Rent Collection Overview
Financial Tracking and Reporting
Property management software tools make tracking rent payments easy.  Some services also offer income vs expense tools, reports, and exports to accounting software.  Tax time isn't fun for anyone, but if you've got your financial data stored and sorted by building (or even unit) you can make that time of year at least a little less painful.
Cozy has a simple tool for documenting expenses by unit, and landlords can upload receipts, photos, or other relevant documents.  Apartments.com makes no mention of financial recording and reporting tools, so it appears this feature will go away.
Also Read:  Reporting and Accounting Tools: Best Accounting Software for Landlords
Accounting and financial tracking is a strength for TenantCloud.  TenantCloud provides easy end-to-end accounting including automating invoices, late fees, and receipts. At tax time you can send all of your financials to your accountant. Premium packages integrate with QuickBooks. All packages allow you to download your "books" as an Excel file, PDF, file, CSV file, or Numbers file. 
Our take on TenantCloud vs Cozy for Financial Tracking and Reporting:  
TenantCloud is one of the most full-featured property management tools we've looked at when it comes to financials.  In this category we give the clear advantage to TenantCloud.
Maintenance Request Tracking
Remembering, managing, and communicating with tenants about maintenance issues that need to be addressed can be overwhelming, even with a few units.  Some property management software products have built-in tracking features that allow tenants to report problems.  Once a request has been initiated, communication, expense tracking, and even vendor notification can be managed all from the online platform.
Also Read: Manage Maintenance on Rental Property using Property Management Software
TenantCloud has one of the strongest maintenance management systems we've seen.  One big advantage is that landlords can bring vendors (plumbers, painters, etc) onto the TenantCloud platform and subsequently connect them to tenants.  The user-friendly dashboard makes it easy for everyone involved to share information and photos or videos, and to coordinate access and scheduling.  The system supports the sharing of photos, videos, and uploaded documents.  Landlords or managers can attach invoices or other files, and record expenses for each repair.
Cozy has a tool designed for tenants to make service requests and communicate with landlords about repairs. Apartments.com makes no mention of any maintenance request or tracking functions, so we're assuming this feature will go away as the two services merge.
Our take on TenantCloud vs Cozy for Maintenance Request Tracking:  
This is an area where TenantCloud has a clear advantage over Cozy. Even if Apartments.com retains Cozy's current maintenance management features, their offering is significantly less sophisticated than TenanCloud's.
Pricing: TenantCloud vs Cozy
Running profitable rentals requires careful attention to keeping costs down.  Choosing the property management software tool that gives you the best value for your money is complex.   Free services are enticing, however it may make sense to pay some fees if your overall expenses for rent collection and screening are reduced.  We've written an in-depth article on this topic here:
Also Read: The Best Free Property Management Software for Small Landlords in 2020  
Both Cozy and TenantCloud offer valuable free membership levels.  Landlords can advertise, take applications, and store lease documents free of charge to themselves or their applicants.  The cost of screening reports on the two platforms is similar, however TenantCloud offers the ability for landlords to pay directly for those. Depending on the sources of rent payment (credit cards vs bank accounts vs payment services) the costs of rent collection varies.
Our take on TenantCloud vs Cozy for Pricing:  
Judging the value of these products will depend on which features are high-priority for any given landlord.  Those who want broad marketing of vacancies, strong financial tools, flexible means of taking payments, and tracking of maintenance requests will prefer TenantCloud. Landlords who have narrower needs including free rent collection and localized leases will see value in Cozy's product.  Please consider the range of features we've discussed in order to decide on your priorities.
Bonus: Having an App
This is just a quick mention. Many people, especially younger renters, prefer to handle their affairs through the convenience of an app on their mobile device. Cozy does not offer an app, whereas TenantCloud does. Obviously we give the advantage to TenantCloud in this category.
Take Away
Each landlord has a different portfolio to manage, and a different set of needs.  TenantCloud and Cozy are two of the leading online property management software companies.  By comparing the two services on the features they share, we've tried to give you enough information to consider your priorities and choose which of these two products fits best.  If you have input to share, or more questions from us, please send us a comment!
Disclosure: Some of the links in this post are affiliate links and Landlord Gurus may earn a commission. Our mission remains to provide valuable resources and information that helps landlords manage their rental properties efficiently and profitably. We link to these companies and their products because of their quality, not because of the commission.