Landlords have numerous options right now to choose from when it comes to simplifying their property management workflow. The best rental property management software offers convenience and ease for anything from marketing and advertising to tenant screening and collecting rent payments. It can be time consuming and daunting to understand the similarities and differences between the many products. Therefore, we have created this property management software comparison, examining three of the popular choices for independent landlords and property managers: Cozy vs Avail vs TenantCloud.
Note: As of 4/20/23 Avail's Unlimited Plus subscription pricing has been updated.
May 2021 Update: Since Cozy has merged with Apartments.com, new landlords will have to sign up directly with Apartments.com to use the Apartments.com Rental Manager Tools. For an updated comparison, see: Apartments.com Rental Manager vs Avail Landlord Software.
Again we'll evaluate Cozy, Avail, and TenantCloud based on the following features:
Advertising Vacancies
Applications
Tenant Screening
Lease Documents and E-signing
Rent Payments
Financial Tracking and Reporting
Maintenance Request Tracking
Pricing
Cozy vs Avail vs TenantCloud Property Management Software Comparison at a Glance: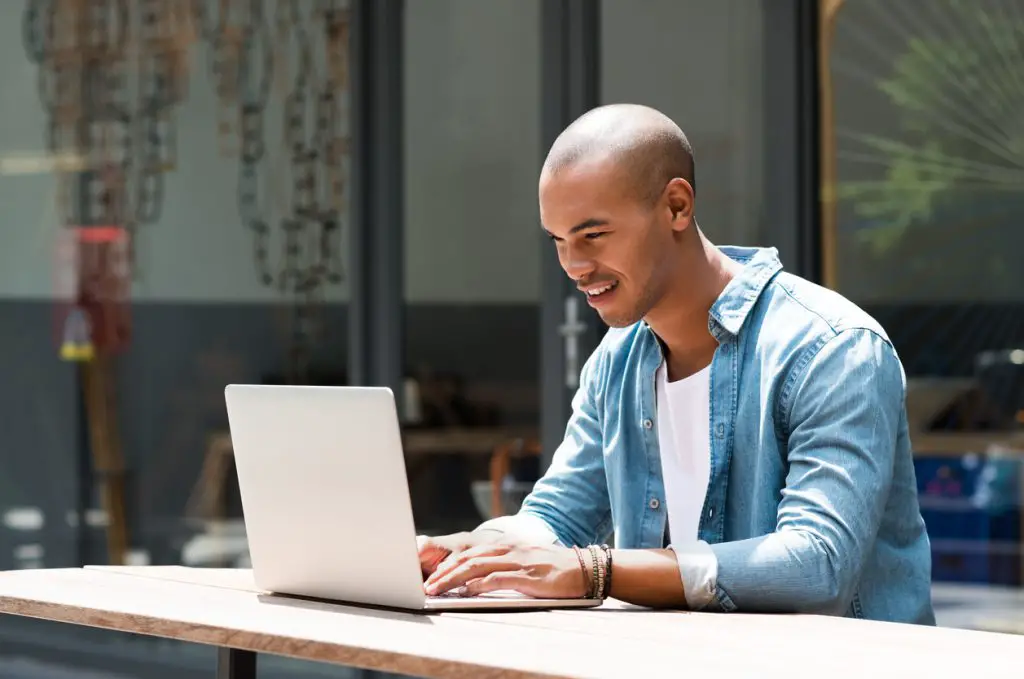 Property Management Software Comparison: Advertising Vacancies
Avail listings are published to their own platform as well as to over a dozen top rental listing sites, including the Zillow network (fee may be required), Trulia, Apartments.com, and more. Furthermore, turn on the calendar sync feature, and interested tenants can immediately schedule showing appointments directly from the listing. 
Similarly, TenantCloud boasts a long list of marketing partners. Any listing will appear on all the Zillow sites (fee may be required), along with oodle.com, AOL Real Estate, ApartmentFinder.com, apartmenthomeliving.com, westsiderentals.com, and their own TC Rentals board. TenantCloud also provides social media links to your listings. This is an extremely comprehensive list of sites, which will expose your rental to a large audience of apartment hunters. 
Our take on Cozy vs Avail vs TenantCloud for advertising vacancies:
Landlords searching for new renters need as many good candidates as possible to fill vacancies quickly and with the right tenants. Because TenantCloud and Avail both get your advertisement on so many sites, and in front of so many renters, we believe their vacancy listing feature outshines Cozy's in bringing you a large pool of rental candidates to choose from. 
TenantCloud's free website and access to Renter Leads for paid subscribers can give your available units more exposure than Avail. On the other hand, Avail's scheduling tool give you the ability to turn that traffic into actual showings.
Advantage: TenantCloud and Avail (Tie)
TenantCloud is a winner in our Best Ways to Advertise Property for Rent
Property Management Software Comparison: Applications
At first glance, it may seem that Cozy, Avail, and TenantCloud offer similar features for rental applications. All three let prospective tenants apply directly from your property listing, and none charge the landlord to receive applications. Landlords can also send invitations to apply by email, and receive completed applications for review electronically. 
However, both Avail and TenantCloud allow landlords to customize application questions and save and store applications in their account. Avail offers this feature with their paid Unlimited Plus subscriber plan, while this is free for all TenantCloud users.
Additionally, Avail offers a unique feature the others do not have. Once a tenant completes an application, the Avail system will automatically contact previous landlords listed on the tenant's application to find out if the applicant previously paid rent on time, took care of the property, and was a reliable renter. 
Our take on Cozy vs Avail vs TenantCloud on applications:
In our opinion, Avail gets the slight upper hand here by automatically contacting former landlords for references, saving you that time and effort. 
Advantage: Avail
Property Management Software Comparison: Tenant Screening
With Cozy, landlords can require applicants to submit a background check and credit report as part of their application. The applicant will pay for the screening report and then share them with you through Cozy's secure portal. The screening fee costs $40 when purchased as a bundle and includes a credit report and background check. Landlords will see details such as the applicant's employment history, credit score, debt overview, eviction history, criminal and sex offender history, and terrorist watchlist.
Landlords have tenant screening options with Avail. In each case, the tenant will pay for them directly through the online application. The renter profile is offered at no cost and includes the applicant's job and rental history as well as income verification. For the $30 Credit+ option, landlords will additionally see the applicant's credit score and history and any adverse items on the report. Avail's full screening bundle costs $55 and includes the previous items plus a criminal and sex offender check, terrorist watchlist, and eviction history.
Like Cozy, TenantCloud offers a comprehensive screening report that includes both a background and credit check, plus a national eviction records search. The full check report costs $35 and is paid by the applicant.
Our take on Cozy vs Avail vs TenantCloud tenant screening:
All three property management software products are comparable in the feedback provided to landlords about their applicants. Avail, however, does charge more for their full screening report than the others. Therefore, this makes it a toss-up between Cozy and TenantCloud in our view.
Advantage: Cozy and TenantCloud (Tie)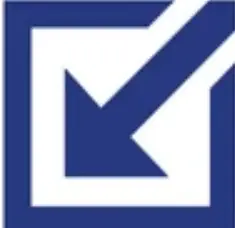 Also Read: The Best Tenant Screening Service for Small Landlords
Property Management Software Comparison: Lease Documents and E-signing
Next, our property management software comparison looks at how these platforms handle the leasing process. Ideally, the best software will offer features such as city and state-specific leases, document creation and customization, electronic signing, document storage, and more.
Right now, Cozy does not provide leases to landlords. Files can be uploaded and accessed by all parties, however no document templates are available. As part of the transition from Cozy to Apartments.com the company promises location-specific leases and electronic signing. 
On the other hand, both of Avail's subscription plans give you access to state-specific leases. To create a new lease, landlords simply answer a few basic questions and select from a list of optional clauses. Avail's lease wizard will translate your answers and preferences into a proper legal document. In addition, Avail's LocalAssist feature will include all the required state-specific clauses, attachments, and disclosures necessary for your property's location. You and your tenants can then sign the lease agreement electronically, while storing the signed document on the cloud for both parties to access.
TenantCloud has templates you can use as a starting point to create a lease, but it does not offer state-specific leases. However, TenantCloud does offer the ability for landlords to create leases for multiple tenants, such as for a roommate situation. Paid TenantCloud subscriptions also include the option for e-signing.
Our take on Cozy vs Avail vs TenantCloud lease documents and e-signing:
While most rental property management software products allow landlords to either upload existing leases or create leases from basic templates, Avail is the clear winner here because it offers local and state-specific leases with the ability to create leases from either easy-to-use lease creation tool.
Advantage: Avail
Avail is a winner for Residential Lease Agreements: Best Software for Small Landlords
Property Management Software Comparison: Rent Collection
We are strong proponents of using property management software to collect online rent payments for numerous reasons. Therefore, a property management software comparison wouldn't be complete without discussing rent collection.
With Cozy, tenants can pay rent online using their debit or credit card for a 2.75 percent fee, or they can pay with their checking accounts for free. Regardless of how tenants pay rent, this service is free to landlords for standard 4-7 day payment process. However, landlords can choose to receive expedited payments in 3-5 days for $2.99 per month per unit.
Avail's rent collection tool also lets tenants pay directly through the platform. Landlords receive funds within two business days. Or, enroll in FastPay and receive money in just one business day. If you do pay for the Unlimited Plus Plan, your tenants also won't pay a fee for ACH or bank transfers. Otherwise, with the Unlimited Plan, they will pay $2.50 per bank transfer. For both plans though, tenants will be charged a 3.5 percent processing fee for using a credit card.
With a TenantCloud free account, tenants can pay with a credit or debit card through the Stripe payment system, or they can pay by linking to their PayPal account. There is a 2.9% transaction fee to the tenant for these types of payments, though. However, with a paid subscription, TenantCloud offers free ACH transfers for both landlord and tenant. These payments generally process in 3-4 days.
Our take on Cozy vs Avail vs TenantCloud rent collection:
With next-day FastPay ACH transfers included for Unlimited Plus subscribers and 2-day deposit times for all others, Avail offers the fastest and most convenient rent payment service and therefore gets our vote here. Additionally, landlords do not need to be a paid subscriber to access the Avail rent payments service. At $2.50 per transfer that can be paid by the tenant, a landlord therefore has the opportunity to collect rent at no additional cost.
Advantage: Avail
Avail is a winner in our Best Online Rent Payment Service For Small Landlords
Property Management Software Comparison: Financial Tracking and Reporting
Most property management software products include some sort of finance and reporting tools to help you track incoming rent payments as well as outgoing expenses. Some services also offer more elaborate reporting tools and the ability to export your finances to tax and accounting software.  
Cozy has a simple tool for documenting expenses by unit, and landlords can upload receipts, photos, or other relevant documents.  
Additionally, Avail sends automatic rent reminder emails and built-in payment receipts. Landlords have access to payment tracking and reporting, though integration with your accounting or bookkeeping software seems to be somewhat limited to downloading Excel spreadsheets.
TenantCloud, however, has full accounting and tracking services. Store all your payments, and automatically send and receive invoices, late fees, and receipts. Your tenants will have full access to their records as well, and they can download payment history and receipts when they need to. When it's time for tax season, you can export your data directly to your accounting software.
Our take on Cozy vs Avail vs TenantCloud financial tracking and reporting:
TenantCloud is the clear winner here. Their cloud-based system will handle all of your accounting needs so you don't need to worry about updating spreadsheets or receipts. If you opt for the advanced subscription service, you can even sync your data with QuickBooks.
Advantage: TenantCloud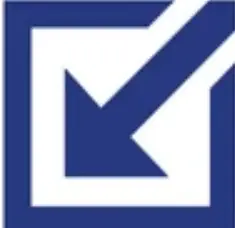 Also Read: Reporting and Accounting Tools: Best Accounting Software for Landlords
Property Management Software Comparison: Maintenance Request Tracking
Dealing with maintenance issues can often be confusing and overwhelming for landlords, new and experienced alike. Some property management software products have built-in tracking features that allow tenants to report problems right from their phone or computer. In some cases, communication, expense tracking, and even vendor notification can be managed right from the online platform.
With Cozy, your tenants can submit maintenance requests online, and can upload photos and videos to make the problem easier to see. You can keep them updated on the status of their request, including when contractors are scheduled to visit. Additionally, you can attach receipts, make notes to yourself, and track maintenance expenses on individual units to help you plan future projects and repairs.
Avail's online platform also allows tenants to submit maintenance requests 24/7. They can upload images and notify you if a request is an emergency. You can also message your tenants directly and contact a contractor. In addition, if you don't have a contractor available, use Avail's portal to find one near you.
Finally, TenantCloud has one of the strongest maintenance management systems we've seen. Landlords can bring vendors onto the TenantCloud platform and subsequently connect them to tenants. Everyone involved can then share information and photos or videos, and coordinate access and scheduling. The system supports the sharing of photos, videos, and uploaded documents as well. Additionally, landlords or managers can attach invoices or other files, and record expenses for each repair.
Our take on Cozy vs Avail vs TenantCloud maintenance request tracking:
Both Avail and TenantCloud are similar when it comes to allowing landlords and tenants to initiate and track maintenance requests. Bring your own contacts into the system and integrate communications there. Additionally, find a new contractor if you don't have one, or if yours is temporarily unavailable.
Advantage: TenantCloud and Avail (Tie)
TenantCloud is a winner in The Best Property Management Software for Managing Maintenance on Rental Property
Property Management Software Comparison: Pricing
Cozy, Avail, and TenantCloud all offer valuable free membership levels. Landlords can advertise, take applications, and store lease documents free of charge to themselves or their applicants. The cost of screening reports with Avail is higher than those for Cozy and Avail. Additionally, TenantCloud offers the ability for landlords to pay directly for those if they choose. 
All three services also offer online rent payment free to the landlord, however, only Cozy offers free ACH payments to both landlord and tenant with their free plan. Avail and TenantCloud have free ACH options with a paid subscription. All three also offer tenants the ability to pay rent using credit or debit cards with a standard percentage transaction fee for the tenant. TenantCloud also gives tenants the ability to pay using PayPal.
Cozy is free for landlords, with no subscription or premium membership levels. However, if landlords would like to receive rent payments slightly faster, they must pay $2.99 per unit per month.
Avail has two subscription levels. The free version gives landlords valuable features such as listing vacancies, state-specific leases, and maintenance reporting and tracking tools. Screening and online rent payment are available with fees passed on to the applicant or tenant. Their $7/month per unit Unlimited Plus plan includes additional features such as next day rent payments, free ACH fees for tenants, custom applications and lease agreements, and more.
TenantCloud also has a free, basic plan where landlords can list vacancies, access notice templates and file storage. Screening costs are handled by the applicant, however, rent payment is limited to credit card, Stripe or PayPal payments, with transaction fees paid by the tenant. Additionally, there are two subscription levels at $9 and $35/month that allow for more units, free ACH rent payments, additional storage, QuickBooks syncing and more.
Our take on Cozy vs Avail vs TenantCloud pricing:
For landlords with small portfolios Cozy, Avail, and TenantCloud are all affordable and provide excellent value. However, as your portfolio increases in size, TenantCloud's cost per unit become less than Avail's and offers additional features that larger operations might require.
Advantage: TenantCloud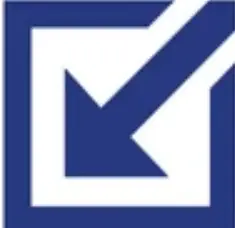 Also Read: The Best Free Property Management Software for Small Landlords
Property Management Software Comparison: Bonus – Mobile App
Many younger renters prefer to search for apartments and access their rent payments, online applications, and communications through the convenience of an app on their mobile device. TenantCloud has apps available for both Apple and Android devices so you can manage your properties on the go.
Advantage: TenantCloud
Property Management Software Comparison Takeaway: Cozy vs Avail vs TenantCloud
Cozy, Avail, and TenantCloud each have excellent features at a very reasonable price point. However, by comparing these three services on their specific features, we've tried to provide enough information choose the one that fits best for you and your individual portfolio and needs.
Disclosure: Some of the links in this post are affiliate links and Landlord Gurus may earn a commission. Our mission remains to provide valuable resources and information that helps landlords manage their rental properties efficiently and profitably. We link to these companies and their products because of their quality, not because of the commission.
Photo credit: Francesca Tosolini