There are many online property management software options out there for landlords these days. Over the last year and a half, we've been writing about and testing these products and doing our best to keep up with constantly expanding features. We've come to rely on online advertising and application, electronic rent collection, e-signing of documents, and more.  COVID-19 has accelerated our adoption, as it has for many landlords. In this article, we have compared three popular property management software tools for independent landlords and property managers: Zillow vs Avail vs TenantCloud.
Note: As of 4/20/23 Avail's Unlimited Plus subscription pricing has been updated.
We'll evaluate each of these solutions based on the following key features:
---
Comparison of Zillow vs Avail vs TenantCloud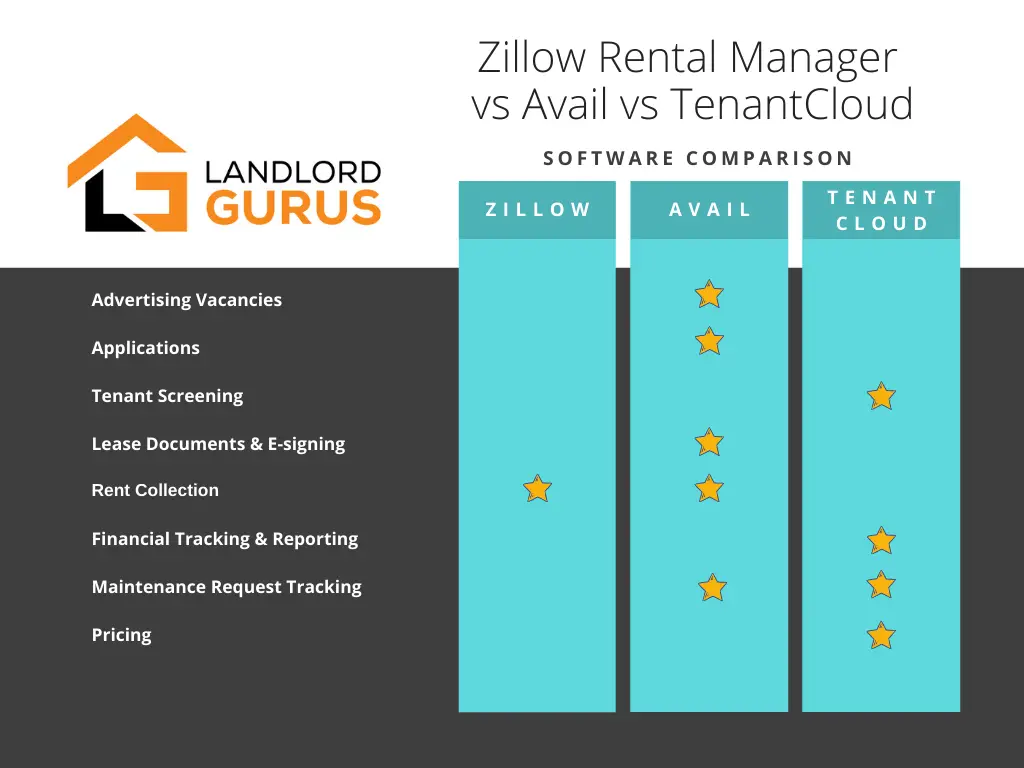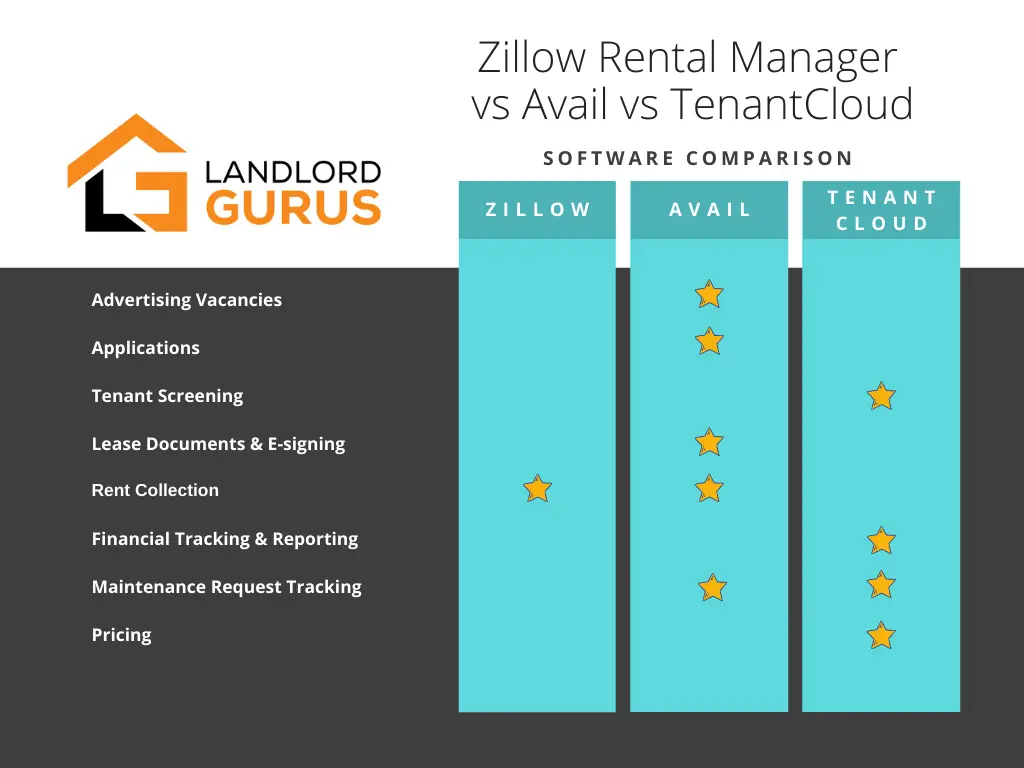 ---
---
Zillow vs Avail vs TenantCloud: Advertising Vacancies
Avail publishes listings to its own platform as well as to several other top rental listing sites such as Zillow, Trulia, Hotpads, Zumper, Padmapper, Walkscore, Realtor.com, Doorsteps.com, Apartments.com, and ApartmentList. Interested applicants can schedule showings automatically from leads coming in from any of the listing partners.
TenantCloud also allows you to advertise your listing on its own rental board as well as top listing sites such as Rentler, Oodle, Apartments.com, Zillow, Trulia, HotPads, and more. It also provides social media links to your listings. You can even set up your own marketing website for free. Its Rentler Leads feature matches applicants to TC landlord's properties and makes renting easier for everybody.
Zillow publishes listings on its own network, which includes Trulia and Hotpads. The Zillow network reaches a huge pool of renters, and many people see advertising there as vital.  The catch is that Zillow has started charging $9.99 per unit per week to host your listings, whereas every one of the other platforms we've reviewed lets you advertise for free.
So far we've bitten the bullet and paid to list on Zillow, managing our ads on that network as well as Craigslist and the syndication partners of TenantCloud or Avail separately. Another option is to set up "Zillow Feed Connect", which lets your ads on other platforms (including TenantCloud & Avail) post automatically to Zillow's sites. This comes at a $2.45 per listing per day fee, paid to Zillow. That's a tough pill to swallow, but for some, it's worth it to be able to manage listings in one place while reaching the Zillow network and a broad range of other sites.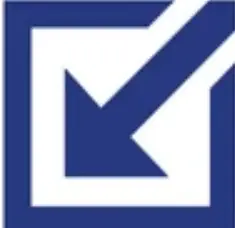 Also Read: The Best Tenant Screening Service for Small Landlords
Our Verdict
Avail and TenantCloud both allow you to advertise on a wide range of listing sites, including Zillow if you're willing to pay. As more and more landlords balk at Zillow's fees, and other sites gain marketshare with renters, we've been finding many of our leads come from services such as Zumper and Padmapper.  Since Avail syndicates to those sites, that's our pick for advertising.
Advantage: Avail
---
Zillow vs Avail vs TenantCloud: Applications
All three services offer free applications. Potential tenants can apply directly through your property listings, or you can email links to invite them to apply.
Both Avail and TenantCloud allow you to customize the questions on your application. One feature that sets Avail apart is that once a renter completes an application, it automatically contacts previous landlords by email for referrals. This helps landlords easily find out if the candidate previously paid rent on time and was a reliable tenant.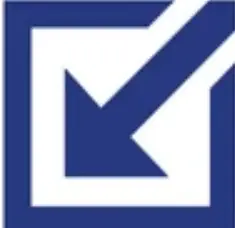 Also Read: Marble: Flat Fee Remote Property Management
Our Verdict
Although Avail and TenantCloud both allow customization of the application, Avail goes one step further by contacting the previous landlords for verification, which is an excellent feature to help you choose the right tenant for your property.
Advantage: Avail
---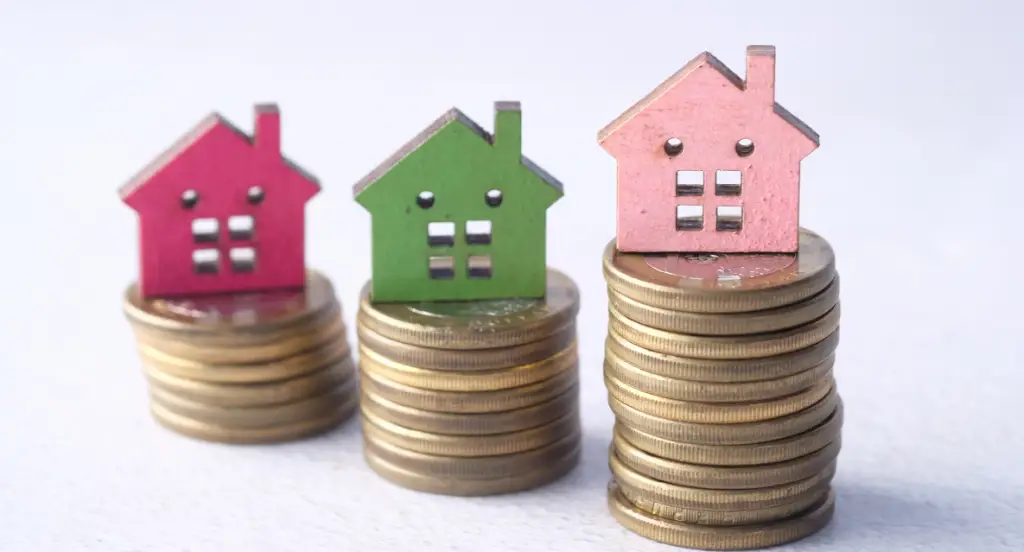 Zillow vs Avail vs TenantCloud: Tenant Screening
With Zillow, candidates pay $29 for screening reports, which provide basic applicant information, credit information, and background checks. Renters have the option to upload as many as five documents to verify their income. Applicants can use these reports to apply for an unlimited number of rentals for 30 days.  Renters like this feature for good reason, however, we've found that some submit applications to rent without carefully considering the property, because it's free and easy. 
We've stopped taking applications directly from Zillow because we were getting too many that weren't serious.  Seattle's First-In-Time law makes this imperative for us, as we're required to accept the first qualified candidate to apply.  Screening renters who are not serious about our vacancies is a waste of time, and we risk losing quality tenants.
When using Avail, either the renter or landlord can pay tenant screening reports. The Renter Profile is free of charge and includes the candidate's job and rental history as well as uploaded proof of identity and income documents. For $30 the Credit+ report includes the applicant's credit score, adverse items, and payment. For $55, landlords receive a full screening bundle which includes also includes nationwide eviction, criminal, and sex offender data.
TenantCloud has three different screening options, which can be paid for by applicants or landlords. The Background Check costs $25 and delivers national criminal, sex offender, and watch-list/most-wanted information.  For $30 the Credit Check provides a full credit report from Experian, including a bankruptcy search.  The Full Check Report bundles the data from the previous two screening products, costs $35, and adds a national eviction search.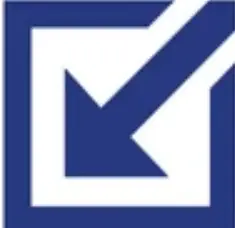 Also Read: How To Screen Tenants in 7 Easy Steps
Our Verdict
In our Zillow vs Avail vs TenantCloud comparison, TenantCloud stands out in this category because it offers so many screening options.  This is important because many cities and states are prohibiting the use of criminal history in the selection of tenants.  Zillow's reports are thorough and affordable, but there are fewer to choose from, and we also don't like the fact that tenants can fire off applications shotgun style with no cost to themselves.
Advantage: TenantCloud
---
Zillow vs Avail vs TenantCloud: Lease Documents and E-signing
Zillow lets landlords upload and e-sign documents nationwide.  In Colorado, Florida, Oregon, Alabama, Mississippi, Tennessee, Oklahoma, and select markets in Illinois their Lease Builder provides localized templates.
Avail gives you access to state-specific leases with all the disclosures and attachments needed to be compliant with local ordinances.  Unit and applicant information is automatically populated into your new lease, making the process quick & easy.  Once the documents are prepared all parties e-sign on the Avail platform.
Like Avail, TenantCloud also offers state-specific lease templates that have been reviewed by lawyers.  Leases can be set up to include multiple tenants in each unit, and e-signing is easy.  This feature, however, requires a paid subscription.  The Standard level costs $9 per month.  TenantCloud does have a slick interface, as well as a convenient app.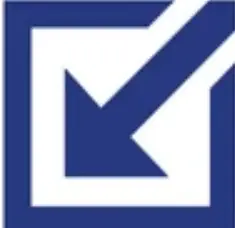 Also Read: Residential Lease Agreements: Best Software for Small Landlords
Our Verdict
Although all three tools allow you to sign a lease electronically, Avail is the clear winner here because it offers lawyer-approved state-specific leases. Unlike TenantCloud, you don't need a paid subscription for e-signature.  Zillow only offers lawyer-reviewed leases in a limited number of states.
Advantage: Avail
---
Zillow vs Avail vs TenantCloud: Rent Collection
All of the property management software products we've reviewed on Landlord Gurus offer online rent collection.  Generally, these transactions are made using credit/debit cards (for a fee paid by tenants) or by "ACH" transfer.  ACH, EFT, and e-check are all essentially the same.  In each case, funds are transferred from a linked tenant bank account to a linked landlord bank account.
Autopay is a handy function that's built-in to each of these products.  Tenants set up recurring payments, essentially eliminating late or missed payments.  Each platform will also automatically charge late fees.
Zillow offers online payments, where tenants schedule automatic payments such as rent or other regular fees. Funds are deposited directly into the landlord's connected bank account 3-5 days after a tenant sends them. ACH transactions are free but fees for credit and debit card transactions are on the high side (2.95% for credit cards and $9.95 for debit cards).  As far as we can see funds can be directed into only one bank account.
Avail charges tenants a $2.50 fee per ACH transaction, unless the landlord has a paid Unlimited Plus subscription which costs $7 per unit per month.  One advantage of this subscription is that it includes FastPay, which means funds are transferred within one business day.  This is the fastest payment plan we've seen in the industry.  Otherwise, rent shows up in a landlord's account in approximately 2-3 days.   Like Zillow, payments on Avail route to a single bank account.
Note: So far we've simply reduced tenant's rent by $2.50 to offset the ACH fee.
For a 2.9% transaction fee, tenants can pay with a credit or debit card or PayPal account with a TenantCloud free account.  At the free level, a landlord needs to set up a Stripe account in order to receive funds.  With a paid subscription, starting at $9 for unlimited units, TenantCloud offers free "TCPayments".  This is their fancy name for ACH transfers. Landlords can accept partial payments, transfers from multiple tenants, and also pay vendors.  Payments can be sent to an unlimited number of bank accounts.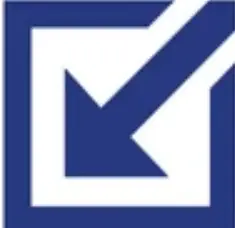 Also Read: The Best Online Rent Payment Service for Small Landlords
Our Verdict
This is a tough one.  The FastPay option of Avail stands out in this category because landlords can get their funds within a single day.  TenantCloud's free level is a bit clunky, but the (affordable) Standard subscription unlocks some nice features. Zillow lacks some of the extra options of the other services, but is simple and free to both landlords and tenants.
Advantage: Zillow (free) / Avail (speed)
---
Zillow vs Avail vs TenantCloud: Financial Tracking and Reporting
Zillow doesn't offer many financial tracking and reporting options. While you can collect rent, there's no functionality to monitor expenses and other income, which means you will have to rely on other bookkeeping tools.
Avail sends automatic rent reminder emails and built-in payment receipts. Rent payment tracking, reports, and history are available at a glance.  However, integration with other accounting or bookkeeping solutions is fairly limited.
TenantCloud allows you to store receipts and manage your accounting all in one place. Like Avail, rent payment is easy to monitor and manage, even with multiple roommates.  Transactions can be organized by unit, and multiple bank accounts can be linked. Because you can send payments through the system, it makes tracking income vs expenses easy.  You can generate financial and rental reports whenever you want. It automates your accounting, so you don't have to worry about paperwork and invoices. You can download files in Excel, CSV, Quickbooks, PDF, and Numbers formats.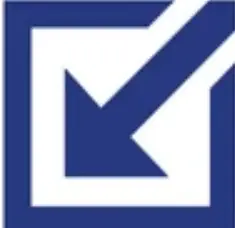 Also Read: Reporting and Accounting Tools: Best Accounting Software for Landlords
Our Verdict
TenantCloud is the clear winner in this category as it offers full accounting and tracking services. At the Advanced subscription level, you can even sync all income and expense transactions with your QuickBooks Online account.
Advantage: TenantCloud
---
Zillow vs Avail vs TenantCloud: Maintenance Request Tracking
Zillow doesn't give you any functionality for tenant communication apart from the application and rent payment process. You will have to use another system for communication, maintenance requests, and tenant tracking.
Renters can use Avail to submit maintenance requests whenever they want. They can upload images and inform you about emergency requests. Landlords can add preferred contractors to the communication thread to make coordination easy, and even browse Avail's database of suggested contractors.
With TenantCloud, you can bring your service professionals to the platform and then connect them to renters. These professionals can create their ServicePro business profile. All parties can share photos, videos, and documents. Moreover, landlords can attach invoices or other files, and record expenditures for each repair. You can set service reminders to schedule repairs and communicate with renters and professionals within the platform.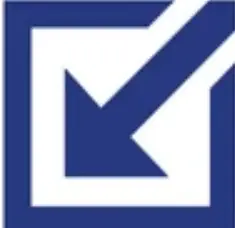 Also Read: Manage Maintenance on Rental Property using Property Management Software
Our Verdict
Avail and TenantCloud work equally well when it comes to maintenance request tracking and coordination. Landlords can communicate with renters within the platform 24/7 and also bring new service professionals into the system. If a professional is unavailable, you can use the portal to find one near you.
Advantage: TenantCloud / Avail (Tie)
---
Zillow vs Avail vs TenantCloud: Pricing
Zillow doesn't have tiered plans. Instead, it charges on a per-listing basis with weekly fees. The first listing is free for landlords and they have to pay $9.99 per unit per week for every additional listing. Another option, as we discussed in the Advertising section, is to sign up for Zillow Feed Connect, which allows you to manage your listing on a platform such as Avail or TenantCloud and also have it syndicated. Zillow Feed Connect costs $2.45 per unit per day. (Ouch!)
Avail's free Unlimited Plan includes features such as syndicated listings, credit, and criminal screening, state-specific leases, online rent payments, and maintenance tracking. Tenants pay $2.50 per ACH transfer.  The Unlimited Plus plan ($7/month/unit) includes more features such as next-day rent payments, waived ACH fees, custom applications and leases, and more.
The free TenantCloud plan allows you to advertise up to 75 vacancies, access ten document templates, and store files (up to 512 MB). It also offers two subscription levels at $9 and $35/month that allow for more units, free ACH rent payments, more templates, additional storage, auto-pay option, e-signature, and more.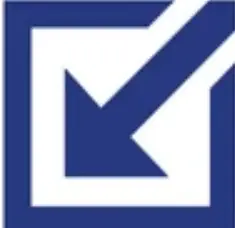 Also Read: The Best Free Property Management Software for Small Landlords in 2021
Our Verdict
Unlike Zillow, Avail and TenantCloud have free ACH options with a paid subscription only. Every listing (including the first free listing) includes posting to Zillow, Trulia, and HotPads, tenant screening with background and credit checks, online leases, and online rent payments. But if you need more features, especially for a bigger portfolio, TenantCloud is more affordable than Avail with similar features.
Advantage: Zillow (free) / TenantCloud (added features)
---
Zillow vs Avail vs TenantCloud: Key Takeaways
We've found Zillow, Avail, and TenantCloud all to be powerful property management tools, each in its' own way. We'd suggest you glance at the table where we show our picks for each of our 8 categories at a glance. Choosing the right software product is a matter of weighing your priorities. 
In our Zillow vs Avail vs TenantCloud comparison, we've tried to give you a thorough comparison of these three leading services in order to help you with your choice, but feel free to contact us if you have questions or comments. We've also created a handy picking tool that will spit out our recommendations based on your preferred features.
Disclosure: Some of the links in this post are affiliate links and Landlord Gurus may earn a commission. Our mission remains to provide valuable resources and information that helps landlords manage their rental properties efficiently and profitably. We link to these companies and their products because of their quality, not because of the commission.