Now that you have made the necessary improvements, added amenities that renters want, made your rentals pet friendly, or possibly even furnished your rental apartments for short or medium-term rentals, highlight these features to grow and attract the tenant pool that allows you to increase rent and maximize your return. The next time one of your rentals is vacant, make your rental listing stand out from the crowd and attract tenants to your property. Here are some things to consider the next time you advertise rental property.
Note: This is the 7th in our series exploring the best ways to increase rent. You can read our other installments here:
Determine the Correct Rent
Before listing a rental property, you need to know what amount to charge in rent. One of the best ways to determine the correct rent is to use rental estimates. Once you have a rental estimate, it will help you take important decisions about your property. For example, it might indicate the need to increase rent at the next lease renewal or vacancy to maximize your ROI. You may also check out our rental calculators to determine the profitability of your real estate investment.
Start using RentCast 100% free and then upgrade at any time to unlock additional features as your rental portfolio grows. Use promo code GURUS and receive a 20% discount on any pricing plan.
We also recommend conducting your own market research on sites like Craigslist and Zillow. Look at properties with similar sizes, bedrooms, and bathrooms, and adjust your estimate depending on amenities, location, and other features.
Create a Compelling Title and Description
The key to creating compelling property descriptions is to be as descriptive as possible. You should highlight amenities, improvements, and upgrades. Also, include the size of the property, the number of bedrooms and bathrooms, washer/dryer, availability, rent amount, length of lease, security deposit and any other upfront payments, amenity fees, application and screening fees, as well as contact information.
Use engaging language that helps bring your space to life so that tenants can imagine themselves in the home. Additionally, highlight focal points or certain features that make them unique or more attractive than others on the market. For instance, you may include information about views, walk-in closets, fireplaces, or other attractions.
Many top property management software platforms such as Avail, TenantCloud, and RentRedi will ask you which of these features you have and will highlight them in your rental listing for you.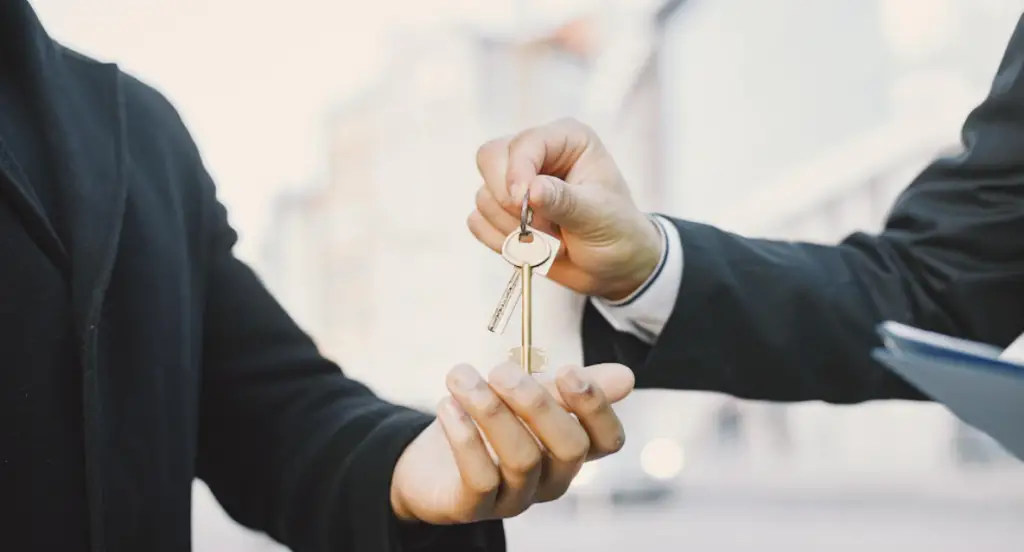 Use Photos, Videos and a Floorplan
Along with a detailed property description, add high-quality photos of the rental listing. Include photos of every room and other living spaces, exteriors, and any common areas.
To make your rental listing truly stand out, also add a video tour. Several studies suggest that 95% of people remember information from videos, compared to 10% when they read them in text format. So create a video that showcases all the best features of your property.
Around 66% of people say that 3D tours would help them get a better feel for the space than static photos. You can combine video and still images to give viewers a virtual tour around the property and use drone footage to show off the outside space and surrounding area. Here are two virtual tour tools worth investing in for your rentals:
While it might seem tempting to take photos and videos yourself, hiring a professional photographer will help you reap more benefits in the long run. Professional photographers know how to get the best from the lighting, time of day, angle, and so many other elements that determine how each photo will impact the potential tenants searching for property. This is especially important as photos of your property will be accessed by hundreds of prospects browsing the internet.
Before taking photos and videos or even scheduling viewings, consider staging your property with appropriate furniture and decorations for greater impact. Staging can help maximize your rental income in a competitive market. It can help your property appeal to more tenants in a slow market or a neighborhood experiencing a high vacancy rate as well. It may also help to reduce vacancy times between tenants.
You can also use a floorplan software tool to create high-quality 2D and 3D floor plans. This will help your tenants get a true feel for the property and walk around like they are actually there. According to the 2022 Zillow Consumer Housing Trends Report, 80% of consumers say they're more likely to view a home if the listing includes a floor plan they like.
Attract the Best Potential Tenants
Determine what type of tenant would be most interested in your rental listing based on location, amenities, size, and space. And decide what minimum qualifications you require, such as income-to-rent ratio, length of lease, smoking or on-smoking, pets/no pets, and credit score.
Also, create pre-screening questions to vet tenants. Including these questions in your listing can also help limit inquiries from only qualified candidates. This will reduce your time spent weeding through applicants. You should also create a rental criteria checklist that details your requirements. In some cities like Seattle, you must include this in your listing ad.
Most importantly, avoid discrimination as it is illegal in housing. Take the time to understand the law and make sure your screening criteria and pre-screening questions are compliant with all rules and regulations. The Fair Housing Act prohibits discrimination in housing because of:
Race
Color
National Origin
Religion
Sex
Familial Status
Disability
Frequently Asked Questions about Your Rental Listing
How do I make my rental listing stand out?
The key to making your rental listing truly stand out is to have a compelling and detailed property description. Include high-quality photos and videos of the property in your ad. Also, offering a virtual 3D tour will help you attract more potential tenants without having to schedule in-person viewings. To attract only the best tenants, consider adding pre-screening questions and rental criteria checklist to your listing.
How can I advertise my rental listing for free?
The most obvious way is to advertise rental listings on social media. Some popular property management tools also allow you to advertise your rental for free on their platform and others they syndicate to. The best part about these tools is that they also help you find and screen tenants, manage maintenance requests, collect rent, and e-sign custom local leases.
How do I attract tenants to my rental property?
To attract a wider tenant pool, you need to create an engaging rental listing with great photos, videos, and a virtual property tour. You also need to make it easy to schedule a tour. Consider using a property management software platform that has scheduling features. Most of these tools also allow you to include attractive amenities and features when listing a rental property.
How do I make my rentals more valuable?
Some of the great ways to maximize your rental property investment are to charge pet fees, renovate the property, include more amenities, or furnish the unit. Check out our previous "ways to increase rent" posts to explore more ideas.
How do I promote my rental listing?
The most common ways to promote your listing ad are to use social platforms like Facebook, word of mouth, signs on the property, and online listing platforms such as Zillow, Craigslist, and Apartments.com. Most property management software also enables you to promote your rental listing across multiple platforms.
Rental Listing to Increase Rent: Landlord Gurus Takeaway
In addition to creating a great rental listing ad to make your property stand out, list it where it attracts the most eyeballs. There are many free listing sites and platforms such as Facebook, Craigslist, and Zillow. We recommend including these in your listing process in addition to one or more options listed below.
Also, consider property management software that will syndicate your listing across multiple sites and platforms. While many tenants use the popular ones like Zillow and Craigslist, you never know where your next great tenant might be looking. So make sure you list on as many platforms as you can. Our favorites that we think do the best job are here:
SERVICE
DESCRIPTION
RATING
MORE

BEST OVERALL

Avail

Advertise your property, find and screen tenants, sign leases, collect rent, and e-sign custom local leases, with tools built specifically for DIY landlords.
Strength: Complete Solution

Read ReviewSign Up Here

LARGE PORTFOLIOS

TenantCloud

End-to-end property management solution. Receive payments online, advertise properties and screen potential tenants. Robust accounting and maintenance features.
Strength: Complete Solution

Read ReviewSign Up Here

BEST FOR MOBILE

RentRedi

RentRedi is an all-inclusive landlord-tenant app. Manage vacancies, screening, and rent collection from wherever you are, on any device.
Strength: Complete Solution

Read ReviewSign Up Here
Disclosure: Some of the links in this post are affiliate links and Landlord Gurus may earn a commission. Our mission remains to provide valuable resources and information that helps landlords manage their rental properties efficiently and profitably. We link to these companies and their products because of their quality, not because of the commission.