Rental property management software provides a convenient way for property owners and managers to work remotely. Landlords can list vacant units, take applications, receive screening reports, collect rent electronically, manage lease agreements, and schedule repairs.
Due to the high number of property management software products available, determining the best one for you can be confusing. Here we are comparing Avail vs Cozy property management software products. We've chosen to focus on these two because we found them popular and well-suited for independent rental owners and property managers.
Note: As of 4/20/23 Avail's Unlimited Plus subscription pricing has been updated.
May 2021 Update: Since Cozy has merged with Apartments.com, new landlords will have to sign up directly with Apartments.com to use the Apartments.com Rental Manager Tools. For an updated comparison, see: Apartments.com Rental Manager vs Avail Landlord Software.
Our comparison is based on the following features:
Tenant Screening
Advertising Vacancies
Applications
Leases and E-signing
Rent Collection
Financial Tracking and Reporting
Maintenance Request Tracking
Pricing
Bonus Feature: Rental Property Calculator
All of these are vital considerations when finding the right fit in a property management tool. Please read on.
Avail vs Cozy Property Management Software Comparison at a Glance:
---
1. Avail vs Cozy Tenant Screening
Thorough and careful tenant screening is an indispensable step in finding good tenants and avoiding problems. Background and credit reports often reveal clues about applicants who are likely to be problematic. Red flags tenant screening reports will point to include: criminal records, past evictions, poor debt payment history, and carrying large amounts of debt.
Also Read: Rental Criteria Checklist for Screening Prospective Tenants
Tenant Screening with Avail
Avail offers three tenant screening options. The tenant pays any associated charges through as part of the application process. Aside from screening reports, Avail provides useful insights to help you determine if a potential tenant is a good fit.
Avail's the three tenant screening levels are highlighted below.
Renter Profile at No Fee
Free of charge – for landlord and applicant alike – Avial provides the following details:
Job history
Rental history
Income verification
Credit Check at $30
On top of the Renter Profile information, Avail checks for:
Credit score
Adverse items
Credit history
Full Screening at $55
Full Screening performs all the above checks plus:
Nationwide criminal record
Terror list
Evictions check
Sex offender check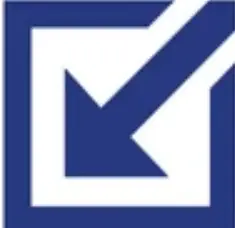 Also Read: TenantCloud vs Cozy Tenant Screening Comparison
Tenant Screening with Cozy
If you're using Cozy, you can require candidates to send their credit reports and background checks alongside their applications. In this case, applicants pay for screening and share their reports with you via the Cozy portal.
Credit Reports
The details Cozy looks for in a potential tenant include:
The applicant's address
Employment history
Credit score
Debt overview
Payment history for active credit accounts
Background Screening
For background checks, Cozy partners with Checkr to search county and national records. The screening focuses on matters related to:
Tenant eviction
Criminal activity
Sex offenses
Terrorism
For credit reports and background checks, the prospective tenant pays $39.99.
Our Take on Avail vs Cozy
Although the screening structures are different, both Avail and Cozy provide comprehensive reporting on an applicant's financial situation, any criminal background, identity, evictions, and employment history.
Both services are free for landlords. Cozy's complete report package is less expensive than Avail's, for applicants. Avail offers a free report, which is unique in the industry, and offers landlords flexibility to choose the reports they want most.
Advantage: Cozy and Avail (tie)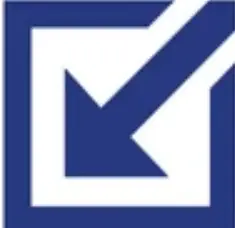 Also Read: The Best Tenant Screening Service for Small Landlords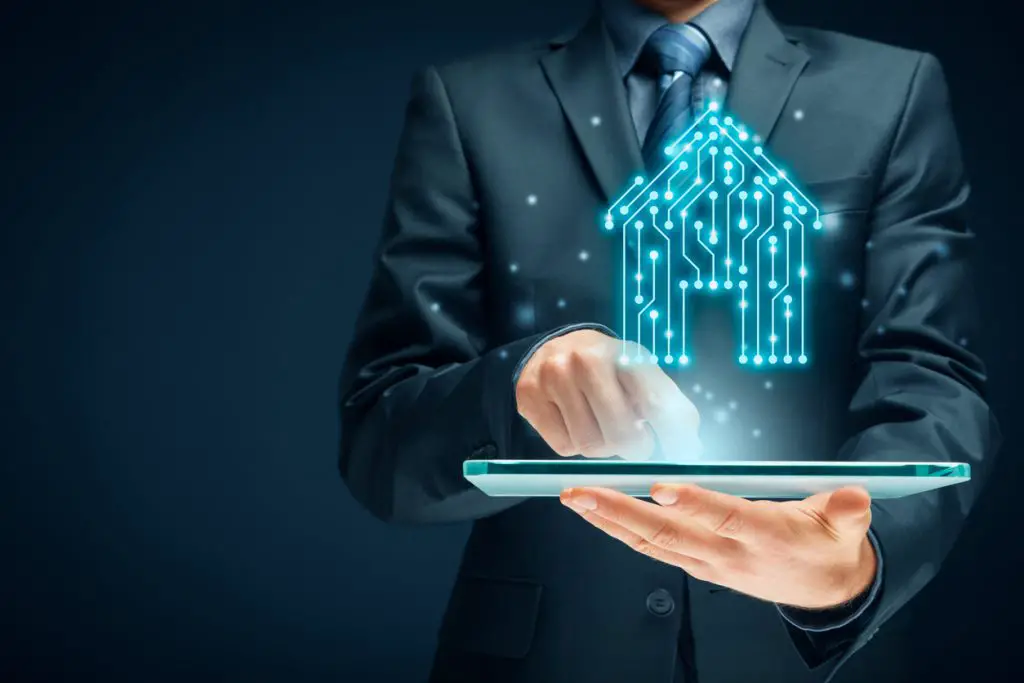 ---
2. Advertising Vacancies
Advertising vacancies is free with both Avail and Cozy. Listings can include the property's location, price, lease terms, pet policies, description, uploaded pictures, and any other amenities you offer.
Avail syndicates your listings on over a dozen reputable platforms, including the Zillow network. This family of listing sites includes Zillow, Trulia, and HotPads and has recently started charging for listings that come through outside platforms such as Avail as well as direct listings on Zillow.
Cozy currently broadcasts your listings to Doorsteps.com and Realtor.com. As Cozy merges with the Apartments.com network we expect the number of sites a listing appears on to grow.
Update: Cozy users must now advertise their rentals on Apartments.com. We have reviewed the listing process for new users on Apartments.com and are not very enthusiastic about this new experience.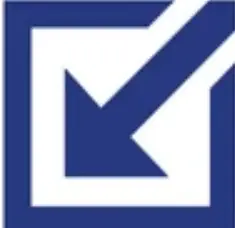 Also Read: Chris reviews his experience listing his vacancy using Avail
Video Extra: Chris and Eli discuss advertising vacancy using Avail
Our Take on Avail vs Cozy
Advertising rental vacancies is a pure exercise in getting your property in front of as many eyeballs as possible. Avail has a far wider reach than Cozy due to the long list of sites it places your listing on.
Advantage: Avail
---
3. Tenant Applications
Both software services provide free applications, which are shared with prospective applicants by simply emailing or texting a link. Standard questions include:
Name, date of birth
Driver's License & Social Security numbers
Contact information
Current & former employment information
Current income and monthly debt payments
Questions regarding pets, smoking, etc
Residence history
Criminal history (in locations where this is allowed)
This information helps you to compare different applications and pursue the most suitable tenant.
Avail is one of our winners: The Best Free Property Management Software for Small Landlords in 2020
Our Take on Avail vs Cozy
In addition to the standard application forms both companies supply, Avail offers landlords the ability to customize their applications as one of the benefits of subscribing to their Unlimited Plus plan. This feature lets rental owners and managers streamline the selection of tenants by asking important qualifying questions right up front.
Advantage: Avail
---
4. Leases and E-Signing
Cozy supports uploading and storage of lease documents and files pertinent to each tenancy. Residents and landlords can both access these files. Cozy does not supply any lease forms or support electronic signing. As Cozy merges with Apartments.com these features may come online.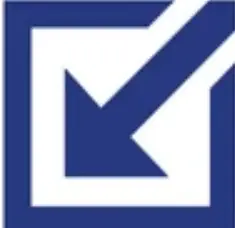 Also Read: Should you have your tenants sign leases remotely?
With both the (free) Unlimited and (paid) Unlimited Plus plans Avail gives you access to lawyer-reviewed leases for each state. Local Assist generates clauses, rules, and disclosures based on your property's location. The Unlimited Plan Plus allows for further customization with integrated clauses or your own.
Unlike Cozy, Avail also provides e-signing. Once the system has walked you through the steps to create a localized lease, the document is sent to your applicants for signing. From advertising your vacancy through finalization of the legal agreements, the entire process of filling your vacancy is smoothly handled on the Avail platform.
Our Take on Avail vs Cozy
While both tools let you store documents in their cloud, Avail surpasses Cozy significantly in the department of strong legal forms and electronic signing. Avail's Local Assist feature is an industry-leading tool, allowing landlords to customize lease agreements to suit local laws and personal priorities.
Advantage: Avail
Avail is one of our winners: Residential Lease Agreements: Best Software for Small Landlords
---
5. Rent Collection
Both platforms have easy rent collection mechanisms. Tenants pay by bank transfer, credit card, or debit card. Both tools support automatic payment scheduling, so your tenants needn't worry about missing the due date. Rental payments deposit straight to your checking account, with no fees on your side.
Rent Payment Pricing
Avail Unlimited plan:
ACH (bank transfer) and credit or debit cards
Free to landlords
Tenant Pays: $2.50/ACH or 3.5% for payment by card
2-3 day bank transfer time
Avail Unlimited Plus plan:
ACH (bank transfer) and credit or debit cards
Free with subscription costing $7/unit/month
ACH is free to tenants
Credit or debit fee is 3.5% of transaction
Next-day rent payment to landlord's bank account (fastest in the industry)
Cozy free plan:
ACH and credit or debit cards
Free to landlords
ACH free to tenants
Tenants pay 2.75% fee for payment by card
4-7 day bank transfer time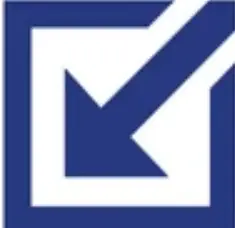 Also Read: Collecting Rent Online: Video Extra
Cozy Express Payouts:
$2.95/unit/month for landlords
ACH free to tenants
Tenants pay 2.75% fee for payment by card
3 day bank transfer time
Our Take on Avail vs Cozy rent payment
This is a tricky call. If your highest priority is rent collection and you love free (don't we all!) then Cozy is a great choice. If payment speed is important, and especially if you like other tools such as localized leases or maintenance management features, then we'd suggest seriously looking at Avail.
Advantage: Tie
Avail is one of our winners: The Best Online Rent Payment Service for Small Landlords
---
6. Financial Tracking and Reporting
Both Cozy and Avail keep records of tenant rent payments. The differences lie primarily in how the platforms track and organize expenses.
Avail's expense tracking feature is simple and wrapped-into the maintenance management functions. Tenants initiate repair requests and the platform helps landlords coordinate and track the flow of work until completion. Photos, documents, and receipts are attached to each work ticket at completion.
Cozy has a financial tracking system that keeps your finances organized. Landlords track expenses by unit and separate them by category. When tax time comes along you can export the data to reports in .csv or .pdf format. Like Avail, Cozy enables you to upload receipts, photos, and files so that all documentation can be found in one place.
Our Take on Avail vs Cozy
Cozy offers more features than Avail in the financial tracking and reporting department.
Advantage: Cozy
7. Maintenance Request Tracking
Along with finding great tenants, we believe effective management of building repairs and maintenance is one of the most critical factors in operating rentals profitably, not to mention smoothly.
Avail and Cozy both facilitate communication between landlords and tenants, creating an easily-trackable thread for each maintenance request. Tenants request repairs on the platform from any device, which helps eliminate those late night texts and calls! They can upload photos, video, and any other supporting documents. Once repairs are completed new photos of the job, and any receipts, are uploaded and stored in the system.
Where Avail and Cozy differ is that Avail allows landlords to loop contractors into the communications. We believe this is a very useful tool. Bringing all parties involved, including multiple roommates, into the communication thread reduces confusion and the work involved in aligning several parties.
Avail also has a contractor database, where landlords can search for nearby contractors when they don't already one in mind.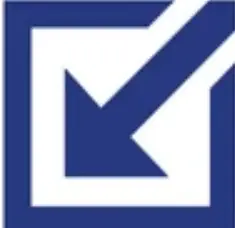 Also Read: Manage Maintenance on Rental Property using Property Management Software
Our Take on Avail vs Cozy for Maintenance Management
Bringing all the communication involved with maintenance and repairs to one portal is a great benefit for property owners and managers. Avail brings contractors into the mix, which we find especially valuable.
Advantage: Avail
---
8. Avail vs Cozy Pricing
Avail has two subscriptions for rental property owners and managers, as well as an a-la-carte rent pricing tool.
Unlimited Plan at no cost
Unlimited Plus Plan at $7 per unit every month
Rent Estimate market analysis tool: $19.95/usage
Cozy does not have subscription tiers per-se, however in-effect the Express Payout function presents a similar pricing structure:
Free, including features discussed above and 4-7 day rent payment transfers
Express Payout enabling 3-day rent transactions for $2.95/unit/month
Rental market analysis through RentRange for $19.99/usage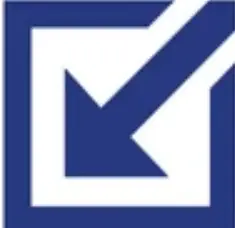 Also Read: The Best Free Property Management Software for Small Landlords in 2020
Our Take on Avail vs Cozy for Pricing
In order to determine whether Avail or Cozy present the better value for you we suggest you look over the other features we've written about, to assess what's important for you.
Advantage: Tie
---
9. Bonus Feature: Rental Property Calculator
We've written about virtually all of the best and most popular rental property management software products on the market. A unique feature offered by Avail is their Rental Property Calculator. Designed for beginners, this is a wizard that walks investors through gathering and analyzing all the important information on a potential investment.
In addition to income vs expenses, the Rental Property Calculator helps buyers factor-in transaction costs, up front capital investments, projected growth rate, and more. Rental property investing is complicated, and it assessing whether to move on a deal can be very daunting – even scary. Avail's Rental Property Calculator tool, helping landlords organize their decisions in a thorough and methodical way.
Advantage: Avail
---
Takeaway: Our Take on Avail vs Cozy
As landlords we're are lucky to have so many online resources at our disposal, helping to streamline every stage of the life cycle of each tenancy. Both Avail and Cozy are great products, offering valuable features to owners and managers even at their free membership levels.
Every property, every landlord, and every market are unique. We suggest you carefully consider your priorities, thinking about where you feel you need the most help in managing your property. By comparing Avail vs Cozy tenant screening, and head-to-head for all their other features, we hope we've helped inform your decision on which rental property management is the best fit for you.
Contact us for expert advice about the right property management software for your rentals.
Disclosure: Some of the links in this post are affiliate links and Landlord Gurus may earn a commission. Our mission remains to provide valuable resources and information that helps landlords manage their rental properties efficiently and profitably. We link to these companies and their products because of their quality, not because of the commission.