Should you have a bank account for landlords? Having a business banking account is a necessity for any independent business, especially real estate. Digital-first banks are gaining popularity for personal accounts but have not gained much traction in SMB/business accounts. These banks still need to be tailored towards these businesses and better serve them.
Linking banking and rental property management software simplifies landlord banking by streamlining rental management, accounting, rent payments, taxes, and more. In this article, we compare key aspects of traditional banks and credit unions with landlord-dedicated bank accounts – such as those offered by software providers like Baselane, Azibo, and Stessa – so that you can make the right choice.
Overview of Landlord Banking Software
These are the top three platforms that offer the best bank account for landlords:
1. Baselane
Baselane is a rental property management tool that helps landlords and real estate investors save time and money while increasing their rental property returns. Landlords can create multiple accounts per property to keep expenses organized and funds separated. For instance, one of the unique features to help landlords accomplish this includes a dedicated virtual account for security deposits. You can also apply for virtual and physical debit cards that have smart built-in controls. So you can decide how frequently and how much can be charged, for everything from monthly utilities to quick maintenance.
You can create a free bank account for rental property with no account fees or Minimum balance requirements. Moreover, Baselane offers interest yields that are 82.5 times the national average on all deposits, even on security deposits. Landlords can also receive up to 5% cash back on all spending with a Baselane Visa Debit Card.
Along with the best bank account for landlords, Baselane offers debit cards with smart controls that allow cardholders to control and manage their expenses. You can also integrate it with your bookkeeping, reporting, analytics, and rent collection tools.
Baselane is currently offering a $300 bonus:
2. Azibo
Azibo is an easy-to-use rental property management tool that allows you to receive online rental applications, screen tenants, collect rent (credit card, ACH, or debit card payments), and manage accounting with rental-focused tax prep tools including Schedule E, rent roll, income and cash flow statements. Along with all these features, it also offers a landlord-centric bank account with zero monthly fees. Landlords can have an unlimited number of LLCs under one account.
Bill pay with Azibo banking allows you to send and schedule payments via ACH, wires, paper checks, and transfers.
Azibo also offers built-in expense management for property owners and investors. You can tag and split transactions, categorize inflows and outflows with tax categories and property assignments, and track and reconcile your cash flow, income, and expenses in real time. This includes around 200 out-of-the-box tags for simple transaction tracking and management. View comprehensive reports in Azibo or send them to your accountant during tax season to save even more time.
3. Stessa
Stessa is a smart money management platform that helps landlords and real estate investors optimize their portfolios for performance. It allows you to automatically track income and expenses with unlimited free business or sole proprietorship accounts. This means you can open a dedicated account for every rental property or portfolio.
The best part about this landlord banking solution is that there are no fees for bounced checks, monthly maintenance fees, minimum balance requirements, and inbound wire fees.
Stessa automates bookkeeping and financial tracking by securely syncing with the bank and financial accounts associated with your rental property. These could include checking and savings accounts, dedicated credit and debit cards, mortgage accounts, and other debt accounts. Once you link your accounts, the platform automatically tracks your transactions. It then organizes them into easy-to-use reports of assets, liabilities, income, and expenses.
When your transactions are in order, you can run key reports such as an income statement and net cash flow report. You can also generate tax-ready financials to share with your accountant, based on categorized transactions for a given calendar year.
Stessa has recently introduced all-in-one money management with a Stessa Checking account, making it even easier to integrate banking with your property management tools. As compared to a traditional bank, it is easier to use Stessa to open a checking account in the name of your LLC or other business entity. Depending on the nature of your entity, you may have to submit extra documentation, but everything can be done online.
Baselane vs Stessa vs Azibo: Comparison Table
| | | | | | | | |
| --- | --- | --- | --- | --- | --- | --- | --- |
| Bank: | Subscription Fees | Rent Transaction Fee | APY% | Cash Deposits | ATM Fee | Opening Deposit Requirement | Minimum Balance |
| | none | Free ACH, 2.99% for credit card payments | 4.46% | At Allpoint ATMs only. ATM cash deposit limit is $1,000 per transaction and $2,000 per day. | none | none | none |
| | none | Free ACH, 2.99% for credit card payments | 0.15% | At over 20,000 ATMs | Fees may apply | none | none |
| | none | Free ACH, does not accept credit card payments | 2.83% with Free plan; 4.81% with Pro plan | No cash deposits allowed | none but operator fees may apply | none | none |
Why Landlords Should Open a Separate Bank Account for Rental Property
The biggest benefit of a separate bank account for rental property is that it allows you to collect rent and track expenses for your full portfolio. Unlimited virtual accounts and the ability to tag transactions by property or unit means you can see your finances on a property level, without handling multiple accounts and logins.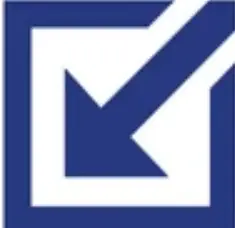 Also Read: The Best Online Rent Payment Service for Small Landlords
Moreover, virtual accounts allow you to keep security deposits separate without opening another costly account. This helps you avoid commingling and abide by any legal requirements. Once you have set up separate accounts for each unit, you can then link each account directly to each property. This decreases the probability of accounting errors and helps put your income and expense tracking on autopilot within the platform. With separate accounts, most investors find that their financial reports are more precise and there is less manual work to do.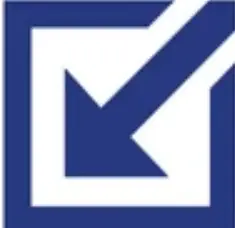 Also Read: Reporting and Accounting Tools: Best Accounting Software for Landlords
Often you can be eligible for potential rewards for spending on landlord-specific categories (such as cash back at home improvement stores) and high annual percentage yield (APY) on your savings. With a dedicated bank account for landlords, you can track rent collection, set up tenant reminders, late payment fees, and invoicing – all in your banking platform. Some landlord banking tools like Stessa also speed up accounting by allowing you to tie purchases directly to a property.
Plus, you can integrate the banking platform with bookkeeping tools and auto-tag expenses to Schedule E categories. Having a direct link to banking, as opposed to Plaid (which many property management software products use), avoids the many syncing issues that Plaid tends to have.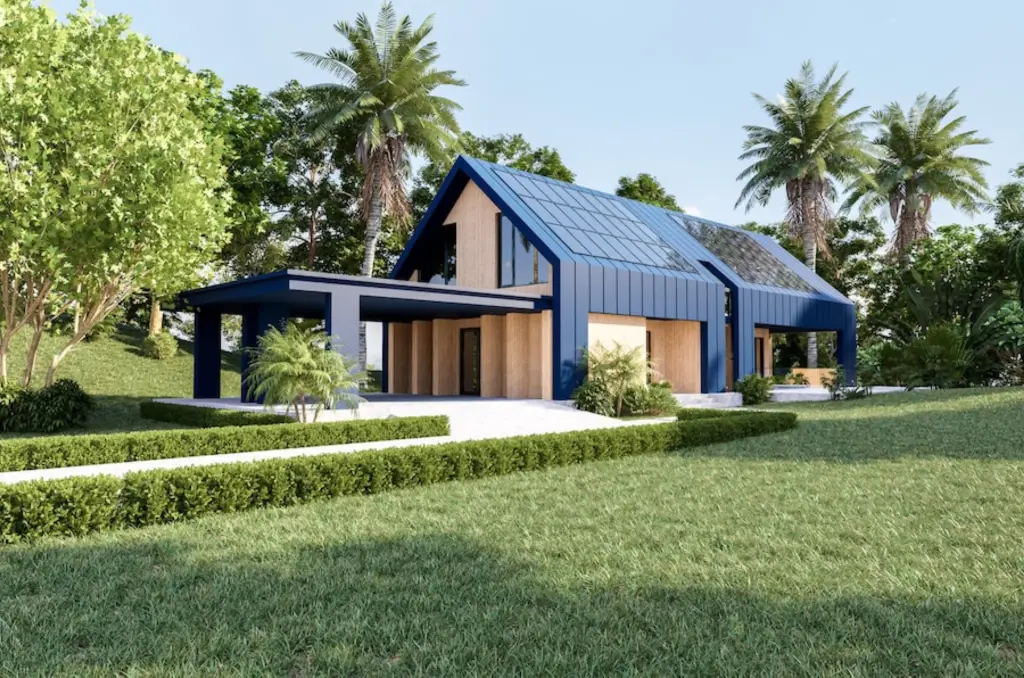 Comparison: Bank Account for Landlords vs. Traditional Brick and Mortar Bank
Landlord banking and traditional banks have a few similarities in the way they operate. For instance, both types of accounts are FDIC insured up to $250,000 per depositor, per insured bank, for each account ownership category. They both accept all major forms of payment such as ACH, debit/credit, Zelle, etc. However, there are quite a few differences as well, including:
Costs and Fees
Small business accounts often have minimum balance requirements, ACH fees, and low APY on deposits. Landlord banking accounts often do not have such requirements.
For instance, Baselane and Stessa do not have any monthly maintenance fees. There are no minimum balance requirements, no fees on bounced checks, and no inbound wire fees. This makes it easy to offer tenants additional payment methods. Outbound domestic wires with Stessa incur a $5 fee, though it doesn't support international wires yet.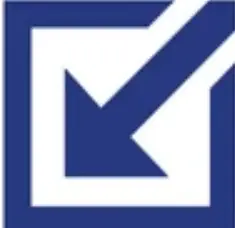 Also Read: Landlord Accounting Software for Your Rental Property: Stessa Overview
Likewise, Baselane's bank account for landlords has no monthly minimums and no fees for opening or maintaining an account. There are no fees on cash withdrawals or transfers. Plus, you don't need any minimum deposit.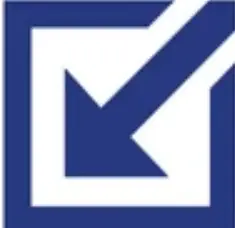 Also Read: Baselane Overview: Landlord Banking & Rental Property Finances
Interest
Landlord banking options often offer higher interest as compared with traditional business accounts. For example, Baselane currently offers 4.46% APY and Stessa offers 2.83% APY with the free plan and 4.81% on the Pro plan, whereas traditional banks offer as little as 0.03% APY.
The higher the APY, the faster your money grows. These landlord banks offer high interest yields that are up to 80X the national average on all deposits, even on security deposits.
Cash Back
Traditional banking usually has no cash back rewards on debit card spending. A bank account for landlords, on the other hand, may offer cash back on home improvement and other landlord-related spending.
For instance, Baselane offers up to 5% cash back on all home improvement spend (up to $5,000 / year), and unlimited 1% cash back on all other debit card spend:
1% cashback is unlimited
5% cashback is capped at $5K on spend per year
Stessa account holders can earn 1.1% cash back on debit card purchases. There is no limit to the amount of cash back you can earn.
Integration
Traditional banks are not integrated into bookkeeping and rent collection tools, which means they aren't tailored for landlords. On the other hand, a bank account for landlords is integrated into your bookkeeping and rent collection systems. This saves you time and money. Additionally, you can connect your Baselane account with any bank you use. It supports integrations with 11,000 banks and credit unions.
Virtual Accounts
Traditional banks do not have virtual accounts whereas landlord banking often offers unlimited virtual accounts. Multiple virtual accounts help you get better organized. For example, you can create separate accounts for every unit of a triplex, to segregate savings for a future remodel, or to keep security deposits separated.
For instance, with both Baselane and Stessa, you can automatically track income and expenses with unlimited free business or sole proprietorship accounts. This allows you to open a dedicated account for each rental property or portfolio.
Landlord Banking FAQs
What type of bank account is best for a rental property?
The best bank account for landlords is the one that makes it easier to track income and expenses. You should have a separate personal and business account. This way, you'll be able to know how much money you've put aside for business and how much you can spend on personal expenditures. Some of the top landlord banking accounts we recommend are Baselane, Stessa, and Azibo.
Should I open a separate account for rent?
Yes! A separate bank account for your rental business transactions makes it easier to claim all your relevant expenses, reduce your tax burden, and save money. It'll also give clarity to your bookkeeping, helping you avoid confusion and save time. Moreover, keeping your personal and business finances separate offers greater protection for your personal assets, as there are no special protections for commingled accounts. In addition, many states prohibit landlords from mixing security deposits with other funds
Should I use separate bank accounts for each property?
If you have multiple properties in your real estate portfolio, you may be legally required to keep money earned or held from each individual property separate from each other. Having separate accounts for each property will also simplify bookkeeping and allow better cash flow management. Moreover, you will be much better prepared for tax filing or an IRS audit if your financial records for each property are sorted separately.
Are there fees for landlord bank accounts?
While some bank accounts do charge you a monthly fee or subscription charges, others like Baselane, Stessa, and Azibo don't have any charges for opening or maintaining an account.  Some banks like LendingClub also waive the fee for accounts maintaining a certain average monthly balance.
Can I do rental property accounting through a bank account for landlords?
Yes, tools like Baselane, Azibo, and Stessa offer rental property accounting features. For instance, Baselane and Azibo allow landlords to categorize all of their transactions and get a quick snapshot of their revenue, expenses, and more. Stessa also helps you organize your property documentation and automatically track your income and expenses. You can generate an unlimited number of reports on capital expenses, cash flow, and more.
Can I collect rent online with a landlord banking account?
Yes. Azibo gives your tenants options to pay rent on their terms with ACH, debit, and credit card payment options. Baselane also allows you to accept fast payments directly into your bank account. It automatically applies late fees and sends automated payment reminders to your renters. Stessa's online rent collection is free for both landlords and renters. Landlords get notified when a payment is made and when it's been deposited in their account.
Bank Account for Landlords: Takeaway
Opening a bank account for landlords can save you time and money by centralizing your rent collection, bookkeeping, and banking all in one place. With a dedicated bank account for rental property, you can simplify real estate investing.
We recommend that you check out landlord banking options such as Baselane, Azibo, and Stessa. All three tools have streamlined landlord banking for new and seasoned property owners alike.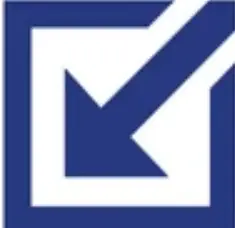 Also Read: Landlord Banking: Landlord Gurus Experience
Integrated set of property management tools to help real estate investors and landlords save time and money while increasing their rental property returns.
Strength: Landlord Banking
Full-scale accounting functionality, and complementary suite of useful features make it a fantastic option for landlords and property managers looking to streamline their workloads, save time, and grow their business.
Strength: Complete Solution
Asset management and accounting software for real estate investors, including smart money management, automated income and expense tracking, personalized reporting and more.
Strength: Accounting and Financial Tracking
Disclosure: Some of the links in this post are affiliate links and Landlord Gurus may earn a commission. Our mission remains to provide valuable resources and information that helps landlords manage their rental properties efficiently and profitably. We link to these companies and their products because of their quality, not because of the commission.