The majority of rental managers underestimate the rate of tenant turnover, unaware that the average rate is 54%. In other words, your tenants will stay in their current residence around 2 years before moving on. Sometimes tenants move out for unavoidable reasons such as a change of job or family issues. But other times, it can be because of things that may have been foreseeable with a thorough, effective tenant selection process.
While landlords can't see into the future, they can utilize a specific routine that helps them narrow the pool of prospective tenants to help them choose the most ideal ones. Here are seven important components that can help you choose the right tenant for your rental.
1. Rental Criteria Checklist
It's not a small job, but creating a rental criteria checklist will help you share your expectations and requirements to applicants. It can also standardize and simplify your tenant selection process. A rental criteria checklist will help you narrow down your minimum requirements as a landlord ranging from rental history and background checks to pet and parking policies.
A rental criteria checklist protects both the landlord and the tenant, and is a critical part of a thorough tenant selection process.
2. Advertising 
According to research conducted during the most active renting season, landlords screen an average of two applicants per rental, but screening applicants is difficult if you're not advertising in the right ways to the right people.
Before the use of current technology, landlords and property managers depended on print ads, "For Rent" signs, and word-of-mouth. Today, however, there are countless ways they can use technology to reach far more people who will see their listing.
From social media to Craigslist and property-listing websites, today's landlords have ample opportunities to showcase what they have to offer.
However, just because the options have changed, the best way to attract prospective tenants has not. Be sure you include key points and quality photos where possible. Include pre-screening criteria such as no smoking or pets to narrow down the number of unqualified applicants.
Also Read: Should You List a Rental on Zillow?
3. Pre-Screening & Showing
When someone answers your advertisement with interest in renting your property, the next step is to continue the pre-screening process by beginning a conversation with them, either via email or with a phone call. This gives you the opportunity to ask questions to the prospective tenant while also answering any questions they may have before scheduling a showing.
Being prepared for the pre-screening with great questions will help prevent you from wasting your or your potential tenant's time. 
From there, you can meet with them in person and show the property. You can use this opportunity to learn more about them and whether they would be a good fit for your rental. Laws are different in each state so it's important to stay updated on current housing and rental laws. 
Remember that it is illegal to discriminate because of the Fair Housing Act, but you can pose questions that help you determine if the applicant is a possible good fit. In some places, a landlord may be able to deny a tenant based on gut-feeling. However, in others, this is not acceptable, such as in the case of Seattle's First In Time rental law, requiring landlords to allow rental to the first applicant who meets their criteria.
Also Read: Best Pre-Screening Questions To Ask Potential Tenants
4. Application
There are many ways landlords can accept applications. The old-fashioned hand-written paper application is just one.
There are, however, more convenient and timely ways to accept applications including email or online using property management software. In fact, the 2018 State of the Property Management Industry Report shows that 42 percent of today's property managers are adopting new technologies and, indeed, there are a lot of benefits to having leases signed remotely.
However you choose to receive applications, make sure it is complete and filled out honestly. You may find an applicant to be friendly, witty, and super nice but using your rental criteria checklist to measure that with their application data may reveal they are not as ideal as you initially thought.
You should also require that all people who will be living in the unit submit an application. Each resident is separately responsible for paying rent and maintaining the property. This way it is clear who is permitted to live there under the law. 
Red flags on tenant applications include:
Incomplete information.
False information.
Previous "landlords" who are relatives.
Refusal to permit background checks.
Sketchy work history.
Frequent relocations.
5. Credit Screening & Background Check
While some places do not allow landlords to use criminal history as part of screening criteria, a credit check is an invaluable source of information that most landlords benefit from obtaining. It provides information beyond their credit score such as:
Outstanding debt.
Delinquent rental bills.
Prior evictions.
Lawsuits.
Bankruptcies.
Many landlords today take advantage of tenant screening services which can provide far more information than a simple credit report. These screening services help landlords measure more than just their financials but their employment and rental histories.
We have assessed several tenant screening products and selected the best based on their reputation, features, user-friendliness, and customer feedback. Here are our top recommendations to help you choose the best tenant screening services:
6. Checking References
Even if they have a perfect credit score and work history, you don't want to rent to someone who will mistreat your property and other residents. Make sure your application requires them to provide at least three references from prior landlords. You can also request personal references to help you get a better idea of who the person is.
It can be tempting to skip this part – and many landlords often do – but reference checks help you to confirm whether the prospective tenant will be a responsible one or not.
Also Read: Choosing the best questions to ask rental references
7. Selection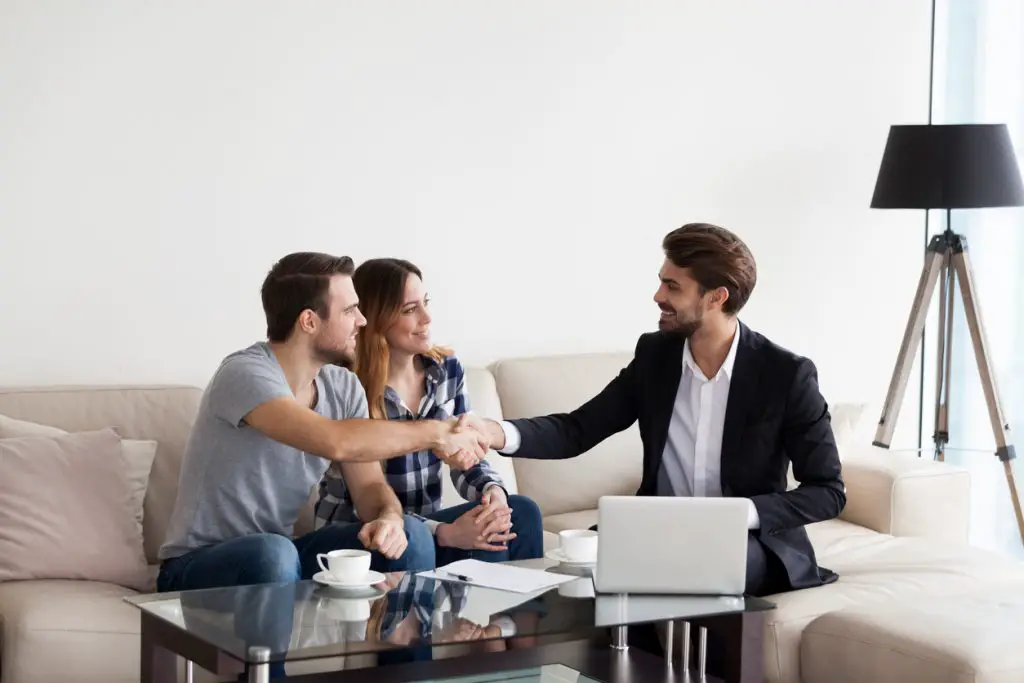 After going through the above 6 steps, now is the time to select a tenant. In some jurisdictions, there are rules and regulations governing parts or all of this process so it's imperative that you familiarize yourself with local laws.
Once you have notified the applicant of their approval, you'll need to prepare and sign a lease and collect the deposit and first month's rent – both of which can be accomplished online. After this, meet with them to do a move-in inspection, answering any questions they have or addressing any concerns. 
Also Read: Residential Lease Agreements: Best Software for Small Landlords
Learn More about the Tenant Selection Process
Some states require landlords to provide a move-in checklist. Even if you're in an area that doesn't, it's a good idea to do so. It protects both the renter and the landlord. Once all of these things are done, it's time to hand over the keys and welcome your new tenant.
Finding the right tenant can be a daunting task that some landlords really dislike undertaking. An alternative is to consider using property management software to help with some of these tasks. This way you are more likely to rent to a tenant that will respect your property and your agreement. Click here to see a list of some property management software tools that we recommend to landlords.
Disclosure: Some of the links in this post are affiliate links and Landlord Gurus may earn a commission. Our mission remains to provide valuable resources and information that helps landlords manage their rental properties efficiently and profitably. We link to these companies and their products because of their quality, not because of the commission.