There are 11 million independent landlords and real estate investors in the United States, owning approximately 20% of the national housing supply.
Despite this sizable market, financial services and technology providers have consistently underserved customers in these areas of expertise.
For far too long, landlords' and real estate investors have relied on fragmented solutions, manual processes, and limited data to manage their rental properties.
However, new technologies are bridging this gap between property owners and software that makes landlords' lives easier and saves them time and money. One leader in this space is Baselane, a SaaS platform for property managers and landlords that serves this market by providing an end-to-end financial platform serving the needs of independent landlords and real estate investors.
Real estate investors and landlords using Baselane tend to save time, money, and hassle by managing their daily tasks on a single platform.
Real estate investors and landlords using Baselane can also manage their rental property finances on one platform, such as banking, rent collection, expense management, cash flow analytics, and much more. 
In this Baselane review, we provide an overview of the property management software to help if a real estate investor or landlord such as yourself can improve your day-to-day workflow.


What is Baselane? An Overview of the Rental Property Management Software
Baselane is rental property management software that provides an integrated set of tools to help real estate investors and landlords save time and money while increasing their rental property returns.
Tools available through Baselane include:
Landlord Banking: Baselane allows its clients to open multiple banking and customer accounts to keep expenses organized and funds separated. For example, one of the unique features to help customers accomplish this includes a dedicated virtual account for security deposits.
Automated Rent Collection: Baselane provides automated rent collection services, allowing your tenants to make payments via ACH or debit or credit card, with a dedicated Tenant Portal for lease and payment management.
Income and Expenses Tracking: Landlords and real estate investors can track income and expenses by Schedule E category and property by connecting their bank accounts. The software also allows cash flow management and insights around revenue and costs.
Reporting and Analytics: This Baselane feature includes rent ledgers, cash flow statements, income statements, individual unit progress reports, properties, or portfolios.
Baselane Features & Benefits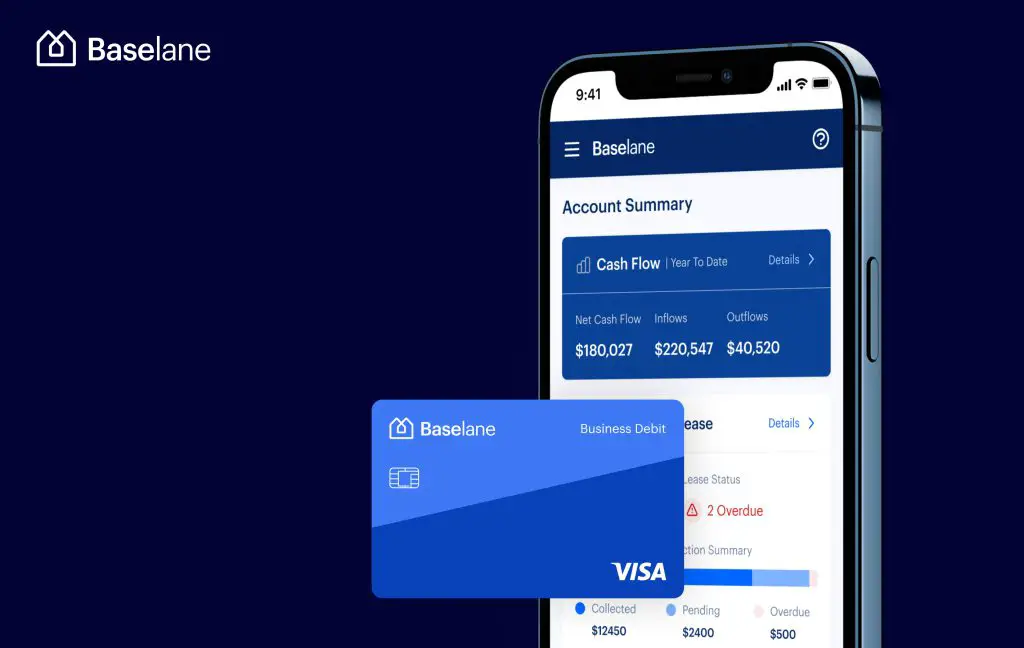 Baselane has several additional features and benefits that can greatly improve the efficiency of the way landlords or real estate investors complete work.
Below, we'll look at what these products are and how they can improve the way landlords do business.
Baselane Updates : New Features and Promotions 
Baselane has launched its new Cash Flow statement that allows you to analyze revenue, operating expenses, NOI and net cash flow. This statement is also easily exportable. What's next? Soon to come the income statement and Schedule E report. Stay tuned. 
Landlord Banking
Baselane's recently launched Landlord Banking feature allows landlords to open and manage banking accounts tailored to the specific needs of their investment properties.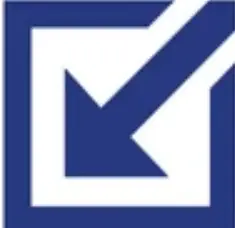 Also Read: Landlord Banking: Landlord Gurus Experience
Baselane Landlord Banking features include
Free banking account with no account fees, no minimum balance
Interest yields that are 55 times the national average on all deposits, even on security deposits. Click here for current APY.
Unlimited 1% cash back on all spending with Baselane Visa Debit Card
Integration with bookkeeping, reporting, analytics and rent collection
Operating account for each property, partitioned for each unit, with dedicated accounts for security deposits
Debit cards with smart controls that enable the cardholders to control and manage their expenses
Rent Collection
Baselane allows tenants to conveniently pay rent online by signing up in less than five minutes. Within the platform, landlords can collect rent, fees, and security deposits directly to their bank accounts. Tenants can make one-time payments or set up the auto-pay feature from any device.
Key Rent Collection features include
Accept rent by ACH, debit, or credit card for prompt tenant payment
Automate payments, fees, and reminders
Receive monthly rent directly into your bank account, give tenants the flexibility to use the payment method of their choice, and easily keep track of all your payments
Ability to add one-time fees as needed with the click of a button, such as security deposit, cleaning, pet, parking, and more, with invoices auto-generated for tenants
Bookkeeping and Expense Management
Real estate investors and landlords often have difficulties dealing with expense management and tax preparation.
Baselane aims to reduce the time spent organizing finances with its automated bookkeeping and expense categorization.
Bookkeeping and Expense Management features include
A simple, consolidated ledger for all your property transactions
Simple single-click categorization with Schedule E and property tags makes tax seasons less stressful
Batch tagging makes set up quick and easy
Integration with Baselane banking account or external banks and credit cards to stay on top of finances in one place
Flexibility to manage each transaction to manually add, hide or split transactions, or even leave some notes
Reporting & Analytics
Baselane's reporting provides all the dashboards and tools you need to analyze your cash flow, track your expenses, and understand your performance on a property or unit level.
Reporting features include
Total cash flow control with all your revenues and expenses for your properties in one place to get visibility on month-over-month performance
Insights about expenses and the ability to drill into the details of your expenses by category and property
Automated income statement by portfolio, property or unit
Easily track Schedule E deductions and identify savings in real-time
Get automated insights into your property performance, from net cash flow to core real estate metrics, including cap rate, ROE, and cash-on-cash return
New Features Coming to Baselane
Baselane has plans to expand its product offering for both landlords and their tenants, including:
Property Management: Integrated Tenant screening, Lease Creation, e-Signing, and more
More Reporting: Tax package, rent roll, all with easy exporting
Marketplace: Integrated lending, property insurance, renters insurance, and other financial products
Pricing
Baselane is free to use, but the platform offers paid tier plans with additional premium features. The app's business model bases itself on partnerships in its marketplace.
For example, Baselane works with a third-party insurance provider known as Obie.
Landlords
Free Rent Collection, Bookkeeping, Banking
Banking Fees:

No fees for ACH transfers
No minimum balances
No monthly fees
No overdraft fees
$15 fee for wire transfer (send + receive)
Tenants
ACH Payments are free
Debit/Credit Payments – 2.99% transaction fee (standard for industry)
Learn More About Baselanes' Rental Property Management Software
A comprehensive rental property management software like Baselane gives tech-forward landlords a super easy-to-use platform to save time and money, automate their finances and maximize profits, all at no cost to the customer.
Given the extensive toolkit, exciting planned features, and completely free price point, Baselane is an exceptional choice for landlords who want to simplify their rental finances and focus on scaling their business.


Read more about Baselane at:
FinLedger – Baselane launches landlord banking platform to simplify rental property finances
PYMNTS.com – Baselane Intros Fully Integrated Banking for Landlords
Inman.com – Baselane makes property accounting mobile for modern landlords: Tech Review
Disclosure: Some of the links in this post are affiliate links and Landlord Gurus may earn a commission. Our mission remains to provide valuable resources and information that helps landlords manage their rental properties efficiently and profitably. We link to these companies and their products because of their quality, not because of the commission.