Being a first-time landlord can be both exciting and challenging. From filling vacancies to managing tenants, you may come across several challenges. To help you navigate this new territory, we've compiled the top 15 essential new landlord tips to ensure a smooth and successful journey into the world of rental property management.
1. Use online listing platforms to find tenants
Using online listing platforms is a convenient and efficient way for new landlords to find tenants. Platforms like Avail, TurboTenant, and RentRedi offer user-friendly interfaces to create attractive property listings with essential details and high-quality images.
Additionally, these online listing platforms enable seamless communication with potential renters, making it easier to arrange property viewings and respond to inquiries promptly. Embracing these digital solutions saves time and expands the reach to a broader pool of prospective tenants.
2. Perform tenant screening and background checks
Performing tenant screening and background checks is a crucial step for first-time landlords to ensure they select reliable and trustworthy tenants. This process involves evaluating prospective renters' rental history, financial stability, and criminal background to make informed decisions.
By conducting thorough tenant screenings using services such as ApplyConnect and RentPrep, landlords can minimize the risk of potential problems such as late payments, property damage, or eviction issues.
3. Collect rent online
For first-time landlords, online rent collection alleviates the stress of dealing with paper checks. It ensures prompt payments, boosting your confidence in managing rental income. For example, Baselane and PayRent automate payment scheduling, which simplifies your and your tenants' lives.
These platforms simplify rent collection, making it easier for landlords and tenants to manage their financial transactions effortlessly.
4. Use a state-specific lease
Using a state-specific lease is crucial for first-time landlords. State laws governing landlord-tenant relationships vary, making it essential to have a lease that complies with local regulations. These leases address specific legal requirements, rights, and responsibilities of both parties, providing clarity and protection.
By using a state-specific lease, vetted by services such as EZLandlordForms and Azibo, new landlords can ensure a legally binding agreement that safeguards their interests and helps establish a strong foundation for a successful and legally compliant rental property management experience.
5. Know your local regulations
Another new landlord tip is to know your local regulations. Subscribing to a local rental housing association keeps you informed about changing laws and best practices. Additionally, consulting with a lawyer when necessary ensures you fully understand legal obligations and safeguards your rental business from potential legal pitfalls.
Being well-informed and seeking professional advice empowers you to navigate the complexities of landlord-tenant laws, fostering a smooth and compliant rental management journey.
6. Follow fair housing laws
Adhering to fair housing laws ensures that all applicants are treated equally and without discrimination based on protected characteristics like race, gender, or disability. Landlords must understand the applicable fair housing regulations in their area and apply them throughout the tenant screening process.
In case of any uncertainty or complex situations, you should consult with a lawyer to ensure full compliance with fair housing laws and prevent potential legal issues related to discrimination.
7. Document everything
Keeping detailed records of all communication, agreements, repairs, and financial transactions with tenants is essential for smooth property management. This documentation provides evidence in case of disputes, ensures transparency, and helps track the property's financial performance.
Comprehensive records also aid in tax preparation and compliance with legal requirements. As a new landlord, maintaining organized and thorough documentation is a valuable habit that fosters trust and accountability in the landlord-tenant relationship.
8. Determine the correct rent price
Landlords should conduct thorough market research to understand rental rates in the area. When determining the correct rent price, consider factors like property location, size, amenities, and local demand. Setting a competitive and fair rent ensures attracting quality tenants while maximizing rental income. Use a rental estimate site such as RentCast or Rentometer to help determine the right price for your property.
Regularly reassessing the rent in response to market changes helps maintain the property's competitiveness and ensures a steady cash flow. Accurately pricing the rent is a key aspect of successful rental property management.
9. Enforce the rules for everyone
Enforce the rules consistently for all tenants. Treating all tenants equally fosters a fair and respectful landlord-tenant relationship. Clearly outline the rules in the lease agreement and communicate them effectively to ensure understanding.
For example, applying late fees sends a message about the importance of timely rent payments, incentivizing tenants to meet their obligations responsibly.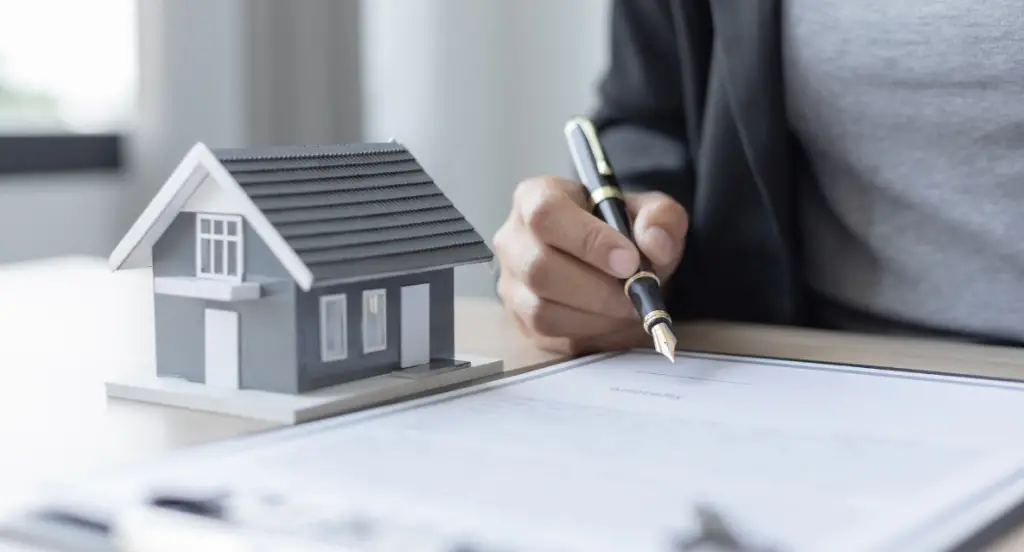 10. Set rules regarding pets
Setting clear rules regarding pets is essential for first-time landlords. Consider the pros and cons of allowing pets in your rental property. If you decide to accept pets, establish pet rent, fees, or a deposit to cover potential damages and extra maintenance.
Utilize a pet calculator to determine appropriate fees, ensuring they align with market standards.
Properly managing pet policies safeguards your property while accommodating responsible pet owners, striking a balance that benefits both tenants and landlords.
11. Treat your property like a business
Treating your property as a business involves maintaining professionalism and having a dedicated bank account for rental income and expenses. Separating personal and rental finances ensures accurate bookkeeping and simplifies tax reporting. A separate account also protects personal assets from potential liabilities related to the rental property. Baselane is currently offering a $300 bonus for new users.
Some landlords also create an LLC for a rental property to save money each year in taxes and protect their assets. By upholding a professional financial approach, you demonstrate a commitment to responsible management and financial transparency.
12. Conduct move-in/move-out inspections
Conduct thorough move-in and move-out inspections by filling out a property condition report and documenting the property's condition with photos or videos. This process helps identify any pre-existing damages and establishes a baseline for future comparisons. It protects both landlords and tenants by minimizing disputes over security deposits and property conditions.
Proper move-in/move-out inspections promote transparency and trust. They ensure a smooth transition for tenants and safeguard the landlord's investment in the rental property.
13. Do a walkthrough with your tenant
Schedule a walkthrough with your tenant during the move-in process to familiarize them with the property. This helps prevent damages by addressing potential issues early on and reinforces important rules and responsibilities. Take the opportunity to demonstrate essential features, such as operating appliances and utilities, and provide a copy of the property rules.
A walkthrough promotes a positive tenant experience, reduces misunderstandings, and sets the foundation for a successful and pleasant landlord-tenant relationship.
14. Find a reliable maintenance person
Finding a reliable maintenance person or handyman is crucial for efficient property management. Seek referrals or conduct thorough interviews to ensure competence and professionalism.
Additionally, consider using property management software to streamline maintenance tasks, track repair requests, and schedule appointments. These tools improve communication and help you prioritize and manage maintenance issues promptly, contributing to a well-maintained rental property and tenant satisfaction.
RentRedi has partnered with the property maintenance services company Latchel, integrating your maintenance needs seamlessly with your property management software platform. If you are tired of receiving maintenance requests all the time, Hemlane offers access to a 24/7 repair coordinator to be your front line against middle-of-the-night emergencies to diagnose and troubleshoot requests, schedule dispatch, and coordinate with your service professionals and tenants.
15. Consider hiring a property manager
A property manager can help you ease the burden of rental property management. They can handle tenant screenings, rent collection, maintenance, and lease agreements, allowing you to focus on other aspects of your life or investments. Their expertise can lead to higher tenant retention and efficient problem-solving, while also ensuring compliance with local regulations.
Outsourcing management tasks to a skilled professional can save time, reduce stress, and ultimately enhance the overall profitability and success of your rental property.
New Landlord Tips: Landlord Gurus Takeaway
First-time landlords face many challenges when renting out their property. From using digital platforms for finding and screening tenants to enforcing rules consistently, these top 15 tips are invaluable in ensuring a smooth and rewarding rental property management experience.
By embracing these tips, new landlords can foster positive landlord-tenant relationships, minimize risks, and maximize the profitability of their rental properties. Staying informed, seeking professional advice when needed, and being proactive in managing your rental business will contribute to your success as a new landlord. Remember, continuous learning and adapting to the ever-changing rental market are keys to becoming a proficient and accomplished landlord.
Disclosure: Some of the links in this post are affiliate links and Landlord Gurus may earn a commission. Our mission remains to provide valuable resources and information that helps landlords manage their rental properties efficiently and profitably. We link to these companies and their products because of their quality, not because of the commission.