We are often asked, "Pets cause damage, why should I accept pets in my rental?" Good question! There are numerous possible benefits for landlords who allow pets on their rental properties, but you can only reap those rewards if you develop a careful screening process and set up a solid pet policy beforehand. 
We'll talk about the pros and cons of accepting pets in your rentals, and give some pointers on how to mitigate the risks if you decide to do so.
Heads Up!  We're talking about pets here, not emotional support or service animals. Those are a different set of considerations, which we've written about here.
Related Read: Best Free Online Ways To Advertise Property For Rent
---
Benefits of Accepting Pets in Your Rental Property
According to Avail, 68% of American households have a pet, yet only 55% of landlords allow them. If you have a no-pets policy, you could be missing out on several benefits that you could otherwise enjoy by allowing tenants to live with pets at your rental properties. Some of these benefits include:
Increased Income
When you allow pets on your rental property, you can choose to charge monthly pet rent, increased security deposits, and/or non-refundable pet fees. Many renters will be eager to pay the additional charges as there aren't many pet-friendly rentals out there.  You'll have a commodity that's in high demand and short supply!
Attract More Applicants
According to an Apartments.com survey, 60% of pet owners claim to struggle when finding a pet-friendly rental. By allowing pets in a rental property, you can expand the number of potential renters, increasing your chances of finding the best quality tenants.
Keep Renters Longer
Renters know it is not easy to find a property that allows pets. By accepting pets in your rental, you encourage tenants to stick around and settle in your property. A survey by Firepaw, Inc put the average tenancy for pet owners at 46 months, versus 18 months for renters without animals.
Related Read: The Best Tenant Screening Service for Small Landlords
---
Risks of Accepting Pets in Your Rental Property
Should I accept pets in my rental? Before you decide, take a look at some of the possible risks of renting to tenants with pets.
Possible Damages
Avail polled 40,000 landlords and found that 64% of them reported some amount of pet-related property damage. Pets can scratch doors and floors, stain carpets, or dig up yards, for example. Learn more about Avail here.
Firepaw found that, on average, damage to rental units with pets only amounts to $40 more than units with no pets. Clearly, this cost can be easily offset by charging even a minimal amount of pet rent, pet fee, or pet deposit.
Increased Liability
Apart from physical damage to the property, pets can be an additional liability. Particularly dogs. According to Avail, 7% of the landlords they surveyed had a dog bite on their property.
In some cases, landlords see increased insurance premiums when they allow animals in their buildings. These costs are usually minimal, however, and can be more than offset by a fee such as pet rent. 
We recommend talking to your agent before making a decision about bringing animals into your rentals. As we mention below, we also recommend that you require tenants to have renters insurance that covers any liability created by their pets.
Noisy or Smelly Environment
If a renter has a noisy pet, it may disturb other renters or surrounding neighbors. Moreover, pets can cause accidents inside the units or in common areas that may cause unpleasant smells, keeping other tenants from enjoying their space.
Possible Allergies
Pets can trigger symptoms for other tenants who are allergic to animals. Those residents may be compelled to move out, or demand expensive measures to keep them from being impacted. 
Threatening Behavior and Fearful Neighbors
For many landlords, the nightmare situation of having a resident animal attack a tenant or neighbor is enough to keep them from allowing animals in their rentals.  Even having a pet that displays aggressive behavior, regardless of its' actual danger, is enough to make fellow tenants fearful and uncomfortable.  Some will decide to move based on this tension.  We all know vacancies are costly and a hassle.
The possibility of having an aggressive animal in your rental is definitely a risk to weigh, and a good reason to screen owners and pets carefully. Meeting every pet you're considering and having thorough screening and reference procedures are the best measures we've found to avoid having intimidating or dangerous animals in rentals.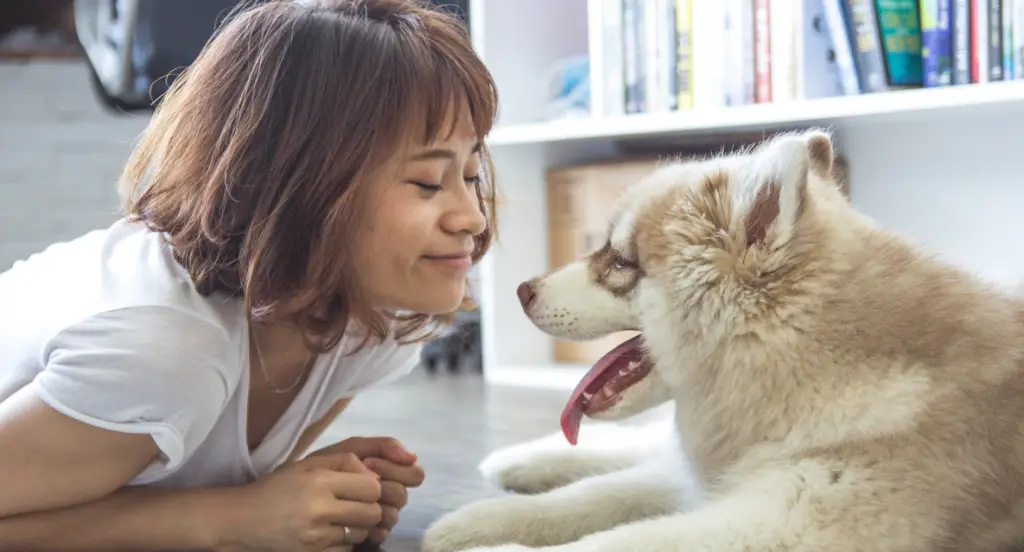 Related Read: Manage Maintenance on Rental Property using Property Management Software
---
Ways to Alleviate the Risks Associated with Renting to Pet Owners
The following are some of the ways landlords can reduce the risks of renting property to applicants with pets.
Ask for References
Before offering a lease, it's best to ask for and contact past landlord references so you can get to know more about your potential tenants and their pets. A past roommate might also offer good insight into how the animal is to live with. 
We suggest you develop a set of questions to ask a reference, which might include:
Did the tenant take good care of the rental and leave it in good condition?
Did the animal do significant damage to the property?
Were there disputes or disagreements with neighbors regarding the animal?
Did the animal display aggressive behavior or physically attack anyone?  (Whether there was any injury or not.)
Was the dog well cared for? Fed, bathed, given adequate access to the outdoors?
Were there any problems with pet waste at the property?  Either inside or out?
Did the pet cause any conflicts with other animals?
Would you rent to (or live with) the applicant or roommate again?
Carefully Screen Renters 
Tenant screening carefully will help you decide whether the applicant is a good fit. In addition to checking their credit history, criminal history, as you normally would we recommend paying particular attention to eviction records, as they may point to past problems with residents and their pets.
We always suggest having a list of prescreening questions you ask potential tenants.  It's also advisable to develop a similar list when reviewing applicants with pets. 
Questions you might ask could include:
How many pets do you have, and what species/breed?
What are the ages of the pets and how long have you owned them?
Is the pet up to date on its' vaccinations?
Is the animal spayed/neutered?
Has the animal ever displayed aggressive behavior or attacked anyone?
What kind of training has the animal had?
Is the animal housebroken?
Carefully Screen Pets
Pet screening is a process that helps landlords and property managers to evaluate the suitability of prospective tenants who own pets. It can include verifying the pet's identity, health records, behavior history, and insurance coverage.
Pet screening for rentals can also help to determine the appropriate pet fees or deposits that the tenant should pay. It can benefit both landlords and tenants by reducing the risk of property damage, liability claims, and conflicts with other residents.
Charge Pet Rent
Offering a pet-friendly property makes your listing attractive to more potential renters and gives you an opportunity to increase your monthly income. Applicants know that competition is tough for rentals that allow animals, and are willing to pay more for the privilege.
We recommend charging a combination of pet rent and an increased security deposit.  We believe this is the best combination of pet fees as it offers a landlord a monthly profit incentive as well as assurance that any damage will be covered by the deposit.
Related Read:  Choosing The Best Pet Fee For Rental Property
Increase the Security Deposit
Charge a bigger security deposit but don't call it a "pet deposit". That's because pet deposit can only be used for damages you can prove were caused by the pet. 
Although a security deposit is refundable, you'll get greater flexibility to cover costs, whether they're pet-related or not. We recommend approximately 25% in additional deposit when allowing pets in your rental.
Note:  Some localities limit the amount of fees and deposits landlords can charge.  Please check your local laws.
Meet the Pet
To get a better understanding of how a candidate's pet will behave, it's best to meet the animal and judge its personality. Often landlords don't allow certain breeds of dog that are apparently the most dangerous.
However, breed doesn't necessarily matter, and prohibiting certain breeds may chase off otherwise great pets and their owners. We recommend treating each animal on an individual basis rather than setting predetermined rules restricting the size or breed of allowed pets.
Note:  Some states & cities have laws prohibiting breed restrictions.  Make sure to check local regulations.
Require Tenant's Liability Insurance
Require your tenants with pets to purchase liability insurance. This will help in case the animal harms anybody or damages property. We recommend reviewing their policy to make sure property or personal damages caused by their animals is covered. Nolo does a great job talking about renters insurance for pet owners. 
Note:  We also recommend consulting your insurance agent to make sure accepting animals fits with your policy, and doesn't add significant expense.
Implement Pet Policies 
How do you ensure a pet is well taken care of? The best way is to require regular vet checkups, vaccinations, and spaying or neutering the pet, if applicable. These preconditions will reduce the chances of aggressive behavior and a desire to escape, for example.
Moreover, this will also prevent accidental litters, to use dogs as an example. It's recommended to highlight all these requirements in the rental agreement to avoid any confusion later.
Related Read: The Best Online Rent Payment Service for Small Landlords
---
Tips to Formulate a Pet Policy for Your Rental Property
Once you decide to allow pets in your rental property, consider setting up pet policies that keep your renters more watchful about the behavior of their pets. It will also provide you with the grounds for eviction if they prove to be negligent.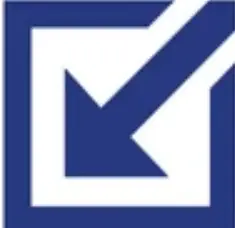 Also Read: Understanding Rental Lease Agreements: A Landlord's Guide
Here are a few pet policies you should consider including in your leases:
Require Proper Records
Before allowing the tenant to move in, require that they provide licenses, updated vaccinations, and any other relevant records for their animals. This will ensure that the candidate takes pet ownership seriously.
Place Limitations on Breed, Size, and Species
According to a survey by Avail, 43% of landlords do not have a size or weight restriction. As we've discussed, meeting animals in person and judging their character for yourself is often the best approach.  However, you may specify certain restrictions in the lease, such as the permissible weight limit, kind of animals, number of pets allowed at a time, or any other relevant details. This will prevent you from ending up with a property that has an entire zoo worth of animals.
Document Responsibilities of the Pet Owner
Clearly outline the responsibilities of the pet owner in the lease to ensure your renters maintain proper conduct. It's best to include particulars about removing waste, managing pets, reducing sound, and housekeeping. 
We recommend you require pet owners to do the following:
Keep the animal under control at all times. (We like requiring leashing, but voice control can be acceptable as well if you're confident the animal is adequately trained.)
Clean up after their pet promptly, inside and outside their unit.
Have animals spayed or neutered.
Supervise animals except when keeping them in contained and appropriate portions of the property.  (In most cases we believe leaving animals outside and unsupervised is a bad idea.)
Limit and contain noise so that fellow tenants are not disturbed.
Tenant's Liability Insurance
Require your tenants with pets to purchase liability insurance. This will help in case the animal harms anybody or damages property. We recommend reviewing their policy to make sure property or personal damages caused by their animals is covered.  Nolo does a great job talking about renters insurance for pet owners. 
Note:  We also recommend consulting your insurance agent to make sure accepting animals fits with your policy, and doesn't add significant expense.
Related Read: Residential Lease Agreements: Best Software for Small Landlords
---
Key Takeaway
As a landlord, making your rental pet-friendly is an opportunity to have more renters interested in your property, while also increasing your income. Additional benefits are that pet owners are often very responsible renters, and they tend to stay put for longer.
The flip-side of the coin is that animals can damage your property, disturb neighbors, and increase liability.
Still wondering, should I accept pets in my rental? Before you do, weigh the pros and cons we've discussed and look at how they relate to your situation. If you decide to proceed, we recommend screening tenants carefully, meeting the pets in person, implementing a formal pet policy, charging pet rent/deposits, and requiring renters insurance that covers animals on your property. 
---
Featured Trend: Hybrid Property Management Services
Marble presents a happy medium between DIY management and hiring a professional property manager. For a reasonable flat fee Marble fills vacancies, executes leases, coordinates maintenance, and facilitates electronic rent collection.
Strength: Hybrid Full-Service Mgmt
---
Pet Calculator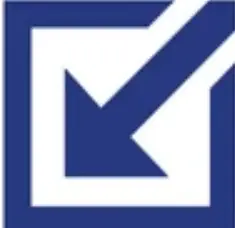 Related: Pet Calculator: Pet Fees and Pet Rent
Disclosure: Some of the links in this post are affiliate links and Landlord Gurus may earn a commission. Our mission remains to provide valuable resources and information that helps landlords manage their rental properties efficiently and profitably. We link to these companies and their products because of their quality, not because of the commission.