As discussed in this video, Chris and Eli talk about the tenant move-in process, including the steps between creating a lease and handing the keys over to the tenant. 
After drafting a lease, you must sign it. Both Chris and Eli do electronic signing.
"I do all electronic. It's just quicker and easier. And you don't have to print stuff out," Chris said.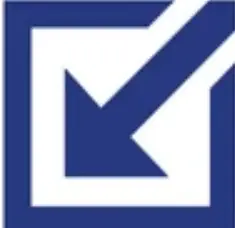 Also Read: Signing a Lease – Landlord Gurus Experience
Eli mentioned that if you have not signed the lease or collected a deposit, but are going to hand over the unit, use a form that documents the intention to rent. This way, it ensures that the tenant will follow through and not leave you high and dry. 
When collecting deposits, you should do so through a check or money order instead of cash. 
Once documents are signed and a deposit is collected, the next step is to do a walkthrough with the tenant.
"Getting them familiar with the property, the building, their particular unit, re-enforcing important things, like use the fans when you're cooking or showering, because that means that you're not getting mildew in the unit. That's avoidable," Eli said.  
As Eli stated, you should go over anything that the tenant hasn't dealt with before.
"I think that you end up with a lot of things you take for granted, and you think, 'Well, everybody should know that,' but in a lot of cases they don't. It might be their first time living alone or their first time in an apartment like this," Chris said. "It's new to a lot of people and so, it does require just going over sometimes, just the basics."
Once you've done the walkthrough, the next step is the property condition report. It's a document that formalizes the agreement between the landlord and the tenant regarding the condition of the unit that the tenant is taking over.
While it may not be required in all locations, we recommend that you do it anyway. Companies such as EZLandlordForms has templates that you can use. The forms typically have sections for each part of the house, where you can give a rating and write notes.
"Document it so when they move out, everybody knows who's responsible for the damages, if there have been any," Chris said.
In addition to the report, you can also take photos and/or videos. 
"I think the best practice is—Chris and I were just talking about this—is to actually take the form yourself ahead of time and fill out everything that you see that's an issue. Take photos and or video ahead of time, possibly send that to the tenant ahead of time, electronically. So that when you meet them there, they can go through and look at the section that addresses the bedroom and say, 'Okay, yeah. I see that they've marked the nail holes here. Or, the blind, it's a little sticky.' And that it's not a whole process of them having to examine everything while you're standing there twiddling your thumbs," Eli said.
The next step is handing over the keys. In Eli's case, it's codes, as he installed punch pad door locks to prevent lockouts. 
"I'll ask them if they have a code that they like, something they use for other things and that they can remember. And then I'll take all the previous codes out of that lock so that nobody prior can then access the unit and I'll put their new code in," Eli said.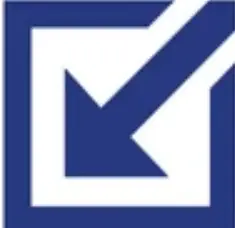 Also Read: Swiftlane Intercom and Access Control Review
Chris still uses keys and while there are usually two, if there isn't he recommends making a spare. 
"If there's not already a spare, I will tell them they ought to go make a spare and give it to someone they trust. Inform them that if they get locked out and I have to let them in, there might be a fee. There will definitely be a fee if they call a locksmith," Chris said.
As discussed in the previous Landlord Gurus experience article, all terms regarding lockouts should be in the lease. 
Move-In Process: Landlord Gurus Takeaway
Once you have signed the lease, doing a walkthrough with the tenant is important. Doing so will prevent possible issues down the road. In addition, you should also fill out a property condition report to properly document the condition of the unit. Templates from companies like EZLandlordForms may be helpful for you. 
With a range of free rental applications and lease templates, landlords can easily create legally binding documents in minutes using EZ Landlord Forms.
Strength: Leases & e-Signing
Disclosure: Some of the links in this post are affiliate links and Landlord Gurus may earn a commission. Our mission remains to provide valuable resources and information that helps landlords manage their rental properties efficiently and profitably. We link to these companies and their products because of their quality, not because of the commission.