Managing rental properties can be a time-consuming and stressful task, especially if you have multiple properties or tenants. Hiring a property manager can alleviate some of the burden and ensure that your properties are well-maintained and profitable. However, it's important to weigh the costs and benefits of hiring a professional versus managing the properties yourself.
If you own a rental property, you might be wondering if you should hire a property manager to handle the day-to-day tasks and responsibilities of your investment. A property manager can be a valuable asset for landlords who want to save time, money, and stress, but they also come with a cost and some potential drawbacks. In this blog post, we will discuss the pros and cons of hiring a property manager, and help you decide if it is the right choice for you. In a separate Landlord Gurus experience post, Chris and Eli also discuss their experiences with hiring a property manager.
What Does a Property Manager Do?
A property manager is responsible for overseeing the day-to-day operations of a rental property. This includes tasks such as finding and screening tenants, collecting rent, handling maintenance and repairs, and enforcing lease agreements.
They also act as a liaison between the landlord and tenants, handling any disputes or issues that may arise. Essentially, a property manager takes care of all the details so that the landlord can focus on other aspects of their business or personal life.
The Costs of Hiring a Property Manager for Your Rentals
Hiring a property manager can be a significant expense for landlords. Property managers typically charge a percentage of the monthly rent, ranging from 4% to 12%. For example, if your monthly rent is $1,500 and your property manager charges 8%, you would pay $120 per month.
In addition to the monthly fee, some property managers may charge additional fees for services such as tenant placement, showings, or maintenance. However, it's important to weigh the costs against the benefits of having a professional handle the day-to-day operations of your rental property.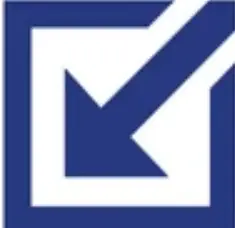 Also Read: Property Management Fees Calculator
Pros of Hiring a Property Manager
A property manager can handle the marketing, screening, leasing, and maintenance of your rental property, saving you time and hassle.
They can deal with tenant issues, complaints, and requests, ensuring a positive relationship and reducing the risk of conflicts and disputes.
A property manager can collect rent, enforce lease terms, handle evictions and legal matters, protecting your income and your rights as a landlord.
Property managers will keep your property in compliance with local, state, and federal laws and regulations, avoiding fines and penalties.
A property manager can provide you with regular reports, financial statements, and tax documents, keeping you informed and organized.
Cons of Hiring a Property Manager
A property manager will charge you a fee for their services, typically a percentage of the monthly rent or a flat rate per unit. This can reduce your cash flow and profitability.
He or she may not have the same level of care and attention to detail as you would have for your own property. They may make decisions that you disagree with or overlook issues that you would have noticed.
A property manager may have conflicts of interest or loyalty with other clients or vendors. They may favor certain tenants or contractors over others, or sometimes even receive kickbacks or commissions for referrals.
A property manager may have limited availability or responsiveness. They may be hard to reach or communicate with, or fail to address problems in a timely manner.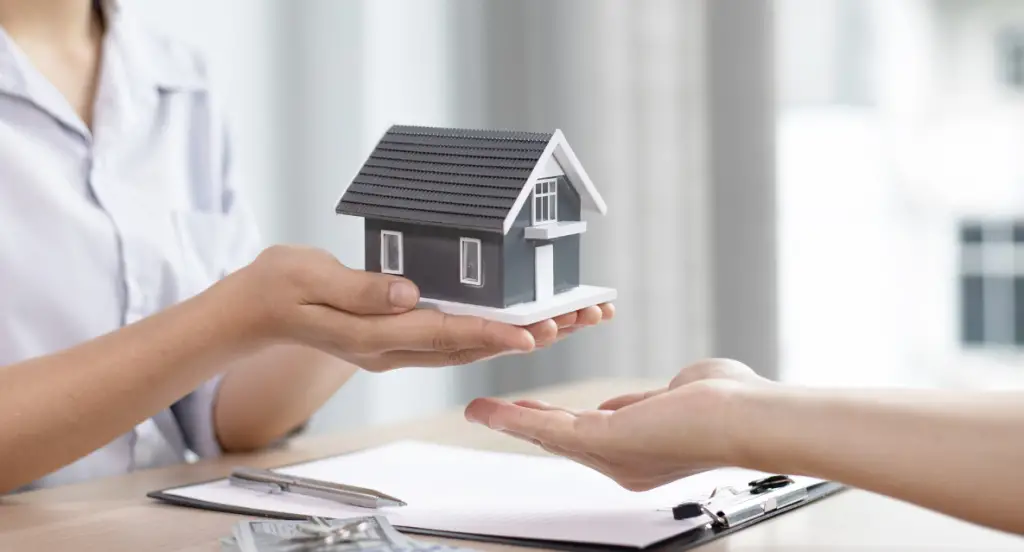 The Benefits of Managing Your Own Rental Properties
Managing your own rental properties can save you money on property management fees and give you more control over the day-to-day operations of your properties. You can choose your own tenants, set your own rental rates, and handle maintenance and repairs on your own budget and schedule.
Additionally, managing your own properties can be a good way to learn the ins and outs of the rental market and gain valuable experience as a landlord. However, it's important to consider whether you have the time, resources, and expertise to handle all aspects of property management on your own.
The Drawbacks of Managing Your Own Rental Properties
While managing your own rental properties can be a cost-effective and educational experience, it also comes with its drawbacks. One of the biggest challenges is the time commitment required to handle all aspects of property management, from advertising vacancies and screening tenants to handling maintenance requests and collecting rent.
Additionally, if you don't have experience in property management, you may make costly mistakes or inadvertently break rules that could impact your bottom line. Finally, managing your own properties can be stressful and time-consuming, which can take a toll on your personal life and well-being.
How to Decide Which Option is Best for You
When deciding whether to manage your own rental properties or hire a property manager, it's important to consider your personal goals, experience, and resources. If you have the time, knowledge, and desire to handle all aspects of property management, doing it yourself may be a good option.
However, if you value your time and want to minimize stress and risk, hiring a professional may be the better choice. Also, consider the size and complexity of your property portfolio. If you own multiple properties or have a growing portfolio, managing everything on your own may become overwhelming. A property manager can provide scalability and streamline operations as your portfolio expands.
BelongHome manages all aspects of rentals so that you don't have to. They will help you find a tenant for your rental, and the BelongHome team will also assist with renovations on your unit, all done by their staff.
On top of helping you find a tenant, BelongHome offers guaranteed rental income from your property. You can choose to get paid on the first of every month or receive the entire year of rent upfront. Learn more.
Alternatively, considering using property management software that helps ease the burden of these property management tasks. For example, full-featured platforms such as Avail can help streamline your processes and provide the ability to list your rentals, screen applicants, and facilitate tenant communications.
Others, such as PayRent offer the ability to collect rent online, sending payments directly to your bank account. Some services like Hemlane will even handle emergency phone calls 24/7 so you can rest easy knowing that clogged drain will be taken care of while you sleep.
Ultimately, the decision comes down to your individual circumstances and priorities. Carefully weigh your available time, knowledge, desire for involvement, stress tolerance, financial considerations, and long-term goals to make an informed choice that aligns with your needs.
How to Hire a Property Manager
If you decide to hire a property manager, here are some helpful tips for finding the one that's right for you.
1. Assess Your Needs
Before searching for a property manager for your rental, identify your specific requirements. Consider factors such as the number of properties you own, the type of properties, the level of involvement you want, and any specific services you need.
For example, you might want a property manager to handle the process of finding and screening potential tenants. This may include background checks, credit checks, employment verification, and rental history verification. Or, you may want them to take care of collecting rent from tenants, ensuring it is paid on time, and addressing any issues related to late payments or non-payment.
2. Seek Recommendations
Start your search by asking for recommendations from other independent landlords, local real estate associations, or colleagues in the industry. Personal referrals can often lead you to trustworthy property managers.
Landlords who have had positive experiences with property managers may have already done the initial vetting process for you. Their recommendations can save you time and effort by connecting you with property managers who have already proven themselves reliable and competent.
Remember to ask specific questions about the property manager's performance, communication style, responsiveness, and how they addressed any issues that arose. Collecting multiple recommendations will provide you with a well-rounded perspective and help you make an informed decision when selecting a property manager.
3. Conduct Online Research
Utilize online resources to find property managers in your area. Look for professional websites, directories, or online platforms that specialize in property management services. Read reviews and ratings from other landlords to get a sense of their experiences.
Some sources you can use include property management company websites, online directories like Yelp, Angie's List, or Thumbtack, and real estate platforms like Zillow, Trulia, or Realtor.com.
You may also participate in online forums or communities dedicated to real estate or independent landlords. Platforms like BiggerPockets or landlord-focused Facebook groups can provide valuable insights and recommendations from experienced landlords who have worked with property managers in your target location.
4. Verify Credentials and Licensing
Ensure that the property manager you are considering is properly licensed and certified if required in your jurisdiction. By hiring a licensed property manager, you can have confidence that they are operating within the legal framework.
In some jurisdictions, licensed property managers may have access to dispute resolution mechanisms or professional oversight bodies. These mechanisms can be beneficial if conflicts or issues arise between you, the landlord, and the property manager. They provide avenues for resolving disputes or filing complaints if necessary.
Also, check if they are a member of professional organizations, such as the National Association of Residential Property Managers (NARPM), which indicates their commitment to professionalism.
5. Interview Multiple Candidates
Shortlist a few potential property managers and schedule interviews with them.
Prepare a list of questions to ask about their experience, services offered, tenant screening procedures, maintenance and repair protocols, and how they handle evictions and rent collection.
6. Assess Communication Skills
Effective communication is crucial for a successful landlord-property manager relationship.
During the interview process, evaluate the property manager's responsiveness, clarity, and ability to address your concerns promptly. Clear and timely communication can help avoid misunderstandings later on.
7. Check References
Request references from the property manager and contact their current or previous clients. Inquire about their overall satisfaction with the manager's services, their level of professionalism, and their ability to handle challenging situations.
You may also want to check with the Better Business Bureau (BBB). BBB maintains records and ratings of businesses, including property management companies. Visit the BBB website and search for the property management company in question. Review their rating, any complaints or reviews filed against them, and how they have addressed such issues.
8. Consider Local Expertise
Hiring a property manager with local market knowledge can be advantageous. They should be familiar with rental laws, pricing trends, tenant preferences, and local service providers. This expertise can help optimize your rental income and minimize potential issues.
9. Visit Their Properties
When considering hiring a property manager, it is beneficial to visit one or more of the properties they currently manage. This step gives you a firsthand look at the quality of their work and the level of care they provide to their managed properties. It provides an opportunity to assess how well their management style aligns with your expectations and the standards you have set for your own property.
During your visit, look for signs of good maintenance such as well-kept landscaping, clean common areas, and properly functioning amenities. Also, watch out for potential problems, such as peeling paint, broken windows, or signs of water damage. These issues may indicate a lack of attention to property maintenance. This could affect the overall desirability and value of the property.
10. Evaluate the Property Management Agreement
Review the property management agreement thoroughly before signing.
Pay attention to the fees, termination clauses, responsibilities, and any additional terms and conditions. Ensure that the agreement aligns with your expectations and protects your interests.
Should You Hire a Property Manager? Landlord Gurus Takeaway
Hiring a property manager can be a smart decision for landlords who want to delegate the tasks and responsibilities of managing a rental property. However, it is not a one-size-fits-all solution. You should weigh the pros and cons of hiring a property manager carefully, and consider your own goals, preferences, and budget. Ultimately, the decision depends on what works best for you and your rental property.
Remember, finding the right property manager is an important decision that can significantly impact the success of your rental business. Take the time to research, interview, and evaluate candidates to ensure you select the one who best fits your needs and goals.

Disclosure: Some of the links in this post are affiliate links and Landlord Gurus may earn a commission. Our mission remains to provide valuable resources and information that helps landlords manage their rental properties efficiently and profitably. We link to these companies and their products because of their quality, not because of the commission.