Updated 5/10/23: New companies and features have come to our attention and we have added them to this article. Read on for more about 2023 trends in property management technology.
The COVID-19 pandemic dramatically accelerated landlords' adoption of property management software and tactics to manage rentals while maintaining social distance from tenants. We've written many articles about online management tools and also reviewed most of the leading products. At this point, we're starting to see start-ups take the next steps in bridging the gap between DIY rental management and hiring a traditional property manager. In this article, we're looking at the emerging trends in property management technology.
Trends In Property Management Technology: Industry Leaders
We took a look at a handful of the leading companies bringing new features and technologies to property management:
Existing Property Management Software Companies adding new features:


Emerging Trends in Property Management Technology
Here are the common themes we've identified as we've looked at trends in property management technology:
In addition we've identified trending new features: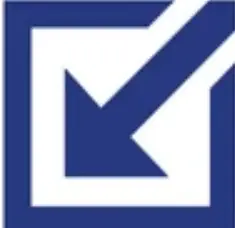 Also Read: Features of Property Management Software: What Do Landlords Want?
Common Property Management Technology Themes
The emerging technology companies we looked at all fall into a few categories, based on their approach to solving the challenges rental property owners face. Here are the themes that kept popping up.
"Online Property Management"
This category of product essentially performs the same functions traditional property management companies do, while using technology to build efficiency into the process. In other words, these services take rental management completely out of an owner's hands by covering tenant placement, leasing, maintenance, rent collection, and bookkeeping. Depending on the company, there may be local employees handling aspects of rent-up, turnovers, or maintenance calls. 
A few of the ways these companies use technology to streamline their processes:
Virtual Touring & Self-Showings
Enhanced Tenant Screening & Vetting
Digital Lease Signing
Income and Cashflow Protections
Centralized Maintenance Diagnosis & Dispatch
Preferred Vendor Networks
AI & Automation
For instance, Marble and Hemlane are great examples of "Online Property Management," filling all the roles a traditional property manager does. BelongHome can also help you handle renovations and showings.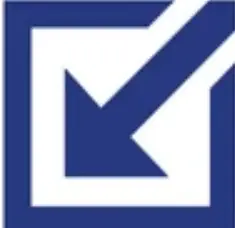 Also Read: Which Rental Advertising Site Is the Best Alternative to Zillow?
"Hybrid Property Management"
This approach keeps landlords involved in some aspects of management while adding technology features to help make the process smoother.
Marble is a great example of hybrid property management in our opinion. They handle all aspects of marketing, showing, applications & screening, as well as maintenance. Owners maintain responsibility for choosing their tenants, writing and signing lease agreements, and holding deposits. We've written an overview of their features here.
Caretaker is another company to take the hybrid property management approach. They provide advertising, screening, rent collection, e-signing leases, and coordinate maintenance. The landlord sets application criteria and thresholds for maintenance spending. Landlords choose their tenants, however for Caretaker's rent guarantee to be honored tenants must be screened using their minimum recommended tenant qualifications. The property owner also provides their own vendor list, which Caretaker then uses when handling repairs. Maintenance costs are paid to the vendor, then billed to the landlord's account.
NestEgg falls under both "hybrid" and "online" categories.  This is the only company to have a free offering, which provides rent collection plus maintenance coordination when requested by the landlord, at $10 per job. When it comes time to fill a vacancy NestEgg looks more like a traditional property manager, as local real estate agents handle all aspects of marketing, screening, and leasing. While an owner has no monthly expense, rent-up fees are equal to one month's rent and lease renewals cost $100. With paid subscriptions, NestEgg services fall more under the "online property management" model. We've written about that above.
Hemlane is a property management tool that automates day-to-day administration. Their product offering ranges from online tools for self-managing rentals, to outsourcing tenant turnovers and maintenance, all with full transparency into what is going on. This includes advertising vacant properties and collecting rent and late fees. Additionally, Hemlane can help you connect with leasing agents to assist with finding and placing a tenant.
With BelongHome will take the headaches of managing property off your shoulders, by carrying the master lease and overseeing tenant selection, day-to-day issues, and property maintenance. A primary benefit is that they offer guaranteed rent payments, and even a full year's rent paid in advance.
RentalRiff: Localized Hybrid Property Management
RentalRiff takes another approach. They focus on providing a maintenance pro who gets to know the property, performs or coordinates repairs, provides tenant support, and serves as the contact point for tenants. Owners maintain responsibility for marketing, choosing renters, writing leases, screening, and collecting rent. RentalRiff addresses the very real pain point around effectively managing maintenance issues. They suggest owners use their service in combination with a property management software tool.  Note:  RentalRiff is only operational in Seattle, Tacoma, and Olympia WA at the moment.

Excerpts from our discussion with Phil at RentalRiff:

"My wife and I decided to move out of Seattle, down to Bend Oregon. We wanted to keep our house as a rental property and started interviewing property management companies. We quickly came to the realization that it was very expensive."

"What we really wanted was somebody to be the boots on the ground for us. RentalRiff was developed around the concept of a "Property Specialist." Someone who knows the property and tenants well, and knows what preventative maintenance is required. Tenants know they have an individual point of contact when they need something. Tenants feel very supported, and we're able to offer great value to our landlords."
"Flat Fee Property Management"
One of the aspects property owners hate most about traditional property management is that it costs a percentage of rent each month. Generally, these fees are 7-10%, which takes a big bite out of revenues.
Each of the companies we studied offers flat fee per unit pricing. We'll write about this more in the future, but it's important to know that your flat fee gets you different services from each company, and that there may be additional fees. For example, here are some things to look for:
Price to fill vacancies – This fee can vary, usually ranging from 50-100% of a month's rent
Lease renewal fees
A-la-carte maintenance coordination fees (NestEgg, at lower subscription level)
Pricing Analysis
Setup Fees
Cost of smart locks or other required hardware
Here are a few examples of costs for the entry level service these companies offer.  Please keep in mind that there are additional levels for each, and particularly that we're not including all the details of these offerings here.
Mynd "Core": $99/unit/mo + 75% lease-up fee + $199 lease renewal fee
RentalRiff "Multifamily": $60/unit/mo + 1 visit/every 2 units/mo + biannual inspections
Marble "Complete": $50/unit/mo + vacancy marketing + maintenance coordination
Hemlane "Basic": $28 base fee + $2/unit/mo
BelongHome Marketing & Leasing starting at $250, 4% Ongoing Management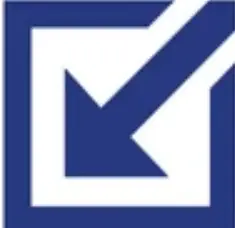 Also Read: The Best Rental Property Management Software: Product Overviews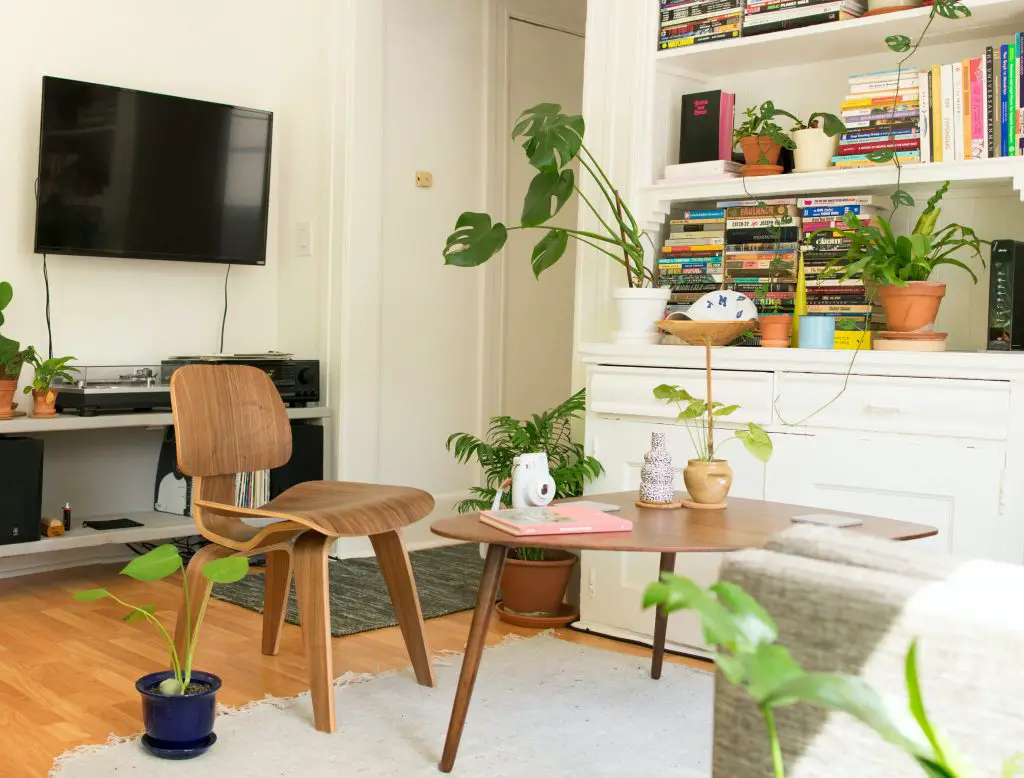 ---
Trends in Property Management Technology Features
Virtual Touring & Self-Guided Showings
Fielding inquiries, scheduling showings, and meeting interested renters takes landlords a huge amount of time, most of which is wasted because the person and the unit are often mis-matched. By the same token, prospective tenants don't like the hassles of scheduling either. One of the primary trends in property management is to use technology to speed up this process and significantly cut down on the amount of time it takes. 
Here are the basics on how virtual touring and self-guided showings work:
Prospective tenants take a video tour of the unit, often in 3D, before viewing it in person
Renters may have to pre-qualify (Caretaker) or go through security check (Marble) before they are allowed access to the property
AI analysis to predict whether allowing access is carries an acceptable risk
Showings are scheduled online
Using smart lock systems, applicants access the rental using a unique code that is good for a limited amount of time.
Technology used by: Marble, Mynd, Caretaker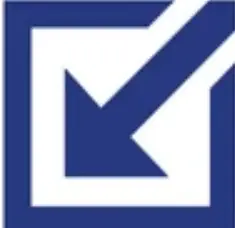 Also Read: Do Landlords Have to Change Locks Between Tenants? Should They?
Income & Cashflow Protections
Mom-and-pop landlords are particularly vulnerable to the costs of vacancies, tenant damages, and large unexpected maintenance bills. Many of the new proptech companies are addressing this by offering income or cashflow protections.  In most cases, these benefits are available only when tenants are placed using the company's standards and criteria.
Protections include:
Damages done by tenants
Damages done by pets
Unpaid rent
Lease Guarantee – ie if a tenant breaks their lease the unit is filled with no rent-up fee
Eviction – help with legal fees
Cash-flow protections – financing of maintenance costs and/or a set guaranteed rent deposit at the beginning of each month
Companies offering rent guarantee coverage: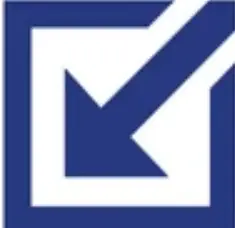 Also Read: Rent Guarantee Insurance: New Options for Small Landlords
Digital Leases & E-Signing
Many of the property management software products we've reviewed offer some form of digital leasing and e-signatures. We're also seeing these trends in property management technology products.
Companies utilizing digital leasing technology include: Mynd, Caretaker, NestEgg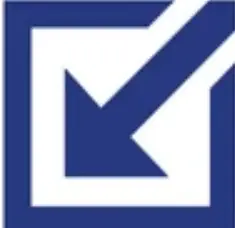 Also Read:  Residential Lease Agreements:  Best Software For Small Landlords
Centralized Maintenance Diagnosis & Dispatch
Traditional property management companies and owner-managers have generally needed someone on the ground in each market to handle maintenance issues. Many of these emerging property management technology companies have centralized these roles. This allows them to have someone on call 24/7. Serving multiple markets, a maintenance expert can be available to diagnose tenant-reported problems, guide them through easy repairs, and send the appropriate professional when needed. 
Like the property management software products we've written about, these new companies are using tenant portals, where they can report problems and upload photos and videos. As a result, communication between tenants, management, and vendors lives in one place, making coordination easier.
Avoiding emergency services and dispatching the best vendor for the job keeps landlords' maintenance costs down. Additionally, taking maintenance calls at all hours of the day and coordinating with tenants and vendors saves the time and stress we all know well as rental managers.
Companies offering 24/7 tenant communication and expert maintenance dispatch: Marble, Mynd, Caretaker, NestEgg
Note: RentRedi, one of our partners, has also recently introduced maintenance management.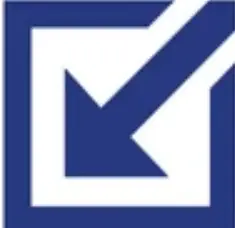 Also Read: Manage Maintenance on Rental Property using Property Management Software
Preferred Vendor Networks
Finding good service providers is undoubtedly a challenge for every landlord. One of the trends in property management technology products is to offer preferred provider networks. Some also allow landlords to request that their own vendors be used.
Companies providing access to preferred vendor networks:  RentalRiff (WA state, so far), Mynd, Marble, Caretaker, and NestEgg
Enhanced Tenant Screening & Vetting
Especially given the trend towards self-guided rental touring, vetting prospective tenants carefully is vital to the security of rental property. Furthermore, as self-managing landlords adopt these trends in property management technology, they face letting go of some portion of their control over their rentals.  Knowing that there is a robust screening process helps give them the confidence to make this move.
Enhanced tenant screening and vetting strategies include:
Typical reports – credit, background (criminal), eviction
ID upload
AI analysis:  In other words, we interpret this as the use of data and algorithms to predict which applicants are less at risk of late payments, default, etc. Similar to auto insurance companies determining premiums based on your age, grades, distance to work
Custom-designed scoring, automatically generated by data gathered on potential tenants
Related:  We've written about Marble, for example. Before prospective tenants can tour a property they upload their government ID, a selfie, and provide a credit card number.  This information is manually reviewed before entry is granted.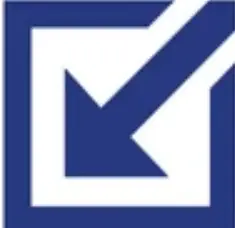 Also Read: The Best Tenant Screening Service for Small Landlords
"AI" & Automation: Trends In Property Management Technology
Any landlord can tell you that it takes many steps it to coordinate even the smallest task when managing property. Having a handyman change a light bulb, for instance, could involve several messages to different people and take days.
Specifically, here are a few ways companies are using AI and automation to make property management more efficient:
Automatic responses to rental inquiries
Online scheduling of showings
Automated troubleshooting or analysis of maintenance issues
Communication threads, to coordinate maintenance & questions
Automated notices & reminders
AI face verification from ID and selfie upload
Proximity detection (Bluetooth) to activate / unlock doors
Automated rent payments, late fees, utility billings, roommate split-payments
Automated deposit calculations and refunds
Landlord Gurus Takeaway
Like us, we suspect you've found yourself asking whether you should slog on managing your rentals, or hire a property manager. For instance, we've adopted more and more technology tools in recent years, which have dramatically reduced stress, expense, and time spent on running our rentals. We've written plenty about property management software tools, and we truly believe we're doing a better job as landlords as a result. 
Some of you will still be faced with challenges that even the best online software can't address fully. Whether you live out of town, have a very full schedule, or just don't want to deal with tenant calls on Sunday, day-to-day management may not be the right fit for you. In summary, trends in property management technology mean that you can have it all: reasonable costs & as much support as you want.
Landlord Gurus Recommendations
Pretty simple. Firstly, think about the things you don't like doing. After that, identify parts of property management you like. Lastly, think about the things you absolutely want to keep personal control over.  In the end, you should have a list of responsibilities you want help with. 
We've created a tool to help you select the best property management software product, so you might explore those options. If you want more help, more automation, or more freedom then we suggest you dig into some of the services we've discussed here. We'll be writing more about each of them in the next few months.
---
Photos by Patrick Perkins on Unsplash & Nicolas Solerieu on Unsplash
---
Partner's We've Mentioned:
Disclosure: Some of the links in this post are affiliate links and Landlord Gurus may earn a commission. Our mission remains to provide valuable resources and information that helps landlords manage their rental properties efficiently and profitably. We link to these companies and their products because of their quality, not because of the commission.