Swiftlane is an all-in-one cloud-based access control and video intercom system that combines face recognition, PIN, card and mobile based access with multi-tenant video intercom entry. It is an Architizer A+ Product Award winner and an "emerging favorite" as per the software review website Capterra. So, is Swiftlane worth considering for your rentals, or does it have some serious shortcomings that you should be aware of? We did our own deep dive into Swiftlane's reviews – let's jump right in!
Resident Access Features
Residents are more likely to move out of a building that has an underwhelming community experience. And access control is where the resident experience starts. It costs almost $4,000 for a multifamily owner to replace just one tenant who moves out, so it makes sense for landlords to adopt amenities that are simple, versatile and modern. We take a closer look at Swiftlane's resident-access features to see if it can enhance the occupant experience.
Face Recognition Access
Swiftlane offers facial recognition based hands-free access to residents. They can unlock the door simply by facing the Swiftreader X. The use of face credentials ensures residents don't have to worry about lost or forgotten key cards or drained smartphone battery.
They can enter the building easily even when their hands are full, enjoying a modern contactless entry experience.
Video – Visit the Swiftlane face recognition access video here
Keyless Mobile App Access
Even though Swiftlane face recognition is the most widely used feature, it's completely optional. Besides that, Swiftlane offers the option to enable mobile app access (as well as ability to use PIN and key fob access)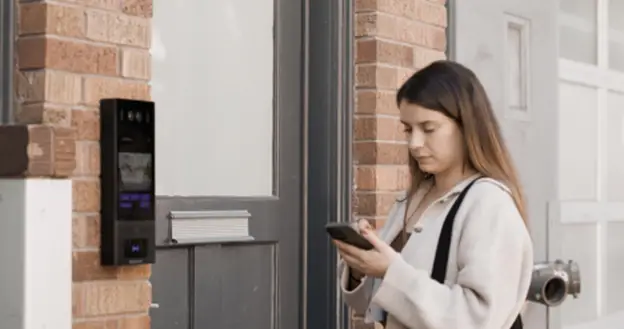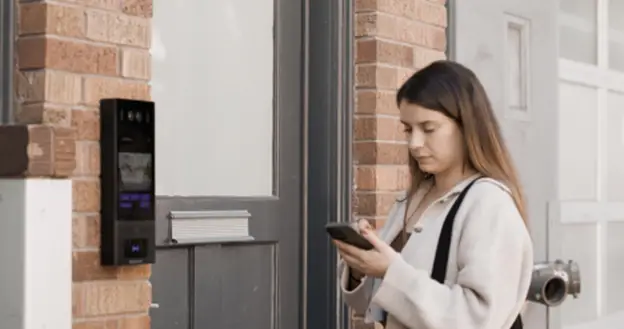 The Swiftlane mobile application turns the resident's smartphone into a proximity key card and they can access the building by bringing their phone close to the Swiftreader. They can also unlock the door remotely from anywhere using the mobile app.
Key Card and Fob Access
Key cards and fobs are widely in use, although the technology that drives them has become dated after the introduction of cloud-based systems. Swiftlane can retrofit with your existing card and fob readers, allowing you to offer modern entry options to your residents in a bid to improve their occupancy experience.  A scaled-down basic PIN, mobile, and card reader is also available if you don't want facial recognition and video intercom capability.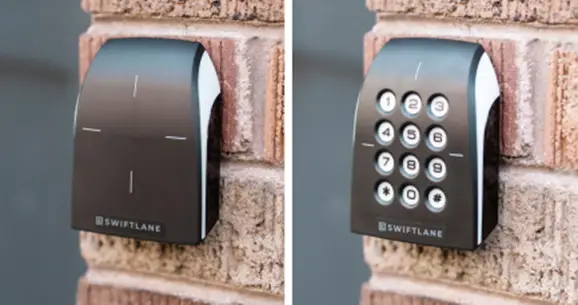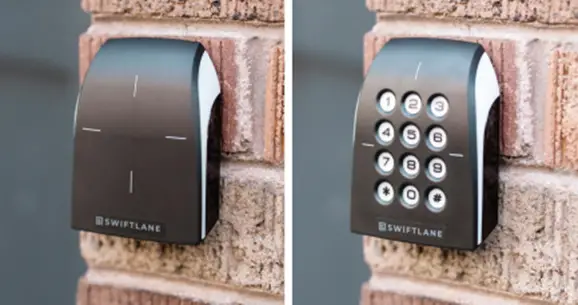 Unique PIN Code Access
The Swiftreader has a built-in touchscreen keypad that you can enable to allow PIN code resident access. Simply issue unique entry codes to tenants, visitors, and delivery drivers. They can access the building by entering their PIN on Swiftreader's keypad.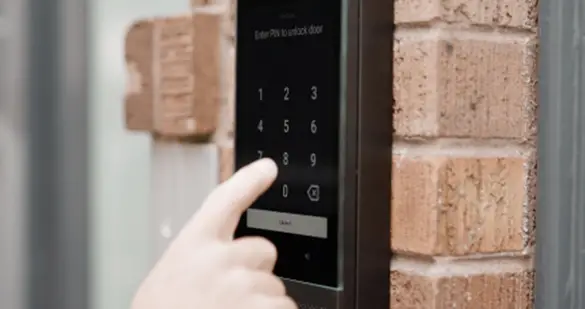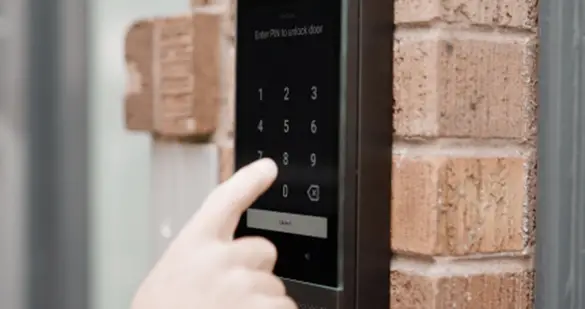 Visitor Intercom Features
To ramp up security and streamline resident experience, modern apartment buildings are replacing vintage apartment buzzers and audio intercoms with smart video intercoms. Swiftlane's access control solution contains a cloud-based video intercom system that connects visitor calls to residents on their mobile phones and landlines. Here are the main features and benefits:
Two-Way Video Intercom
The Swiftreader enables visitors to use a touchscreen directory to call residents on their smartphones as well as landlines and regular mobile phones. You can program the intercom system and manage users from anywhere using the Swiftlane management portal. Swiftlane can call multiple numbers in each apartment simultaneously or as a fallback if the main number is not responding.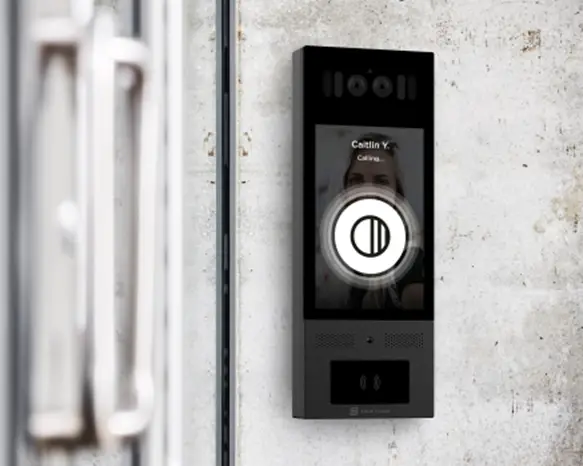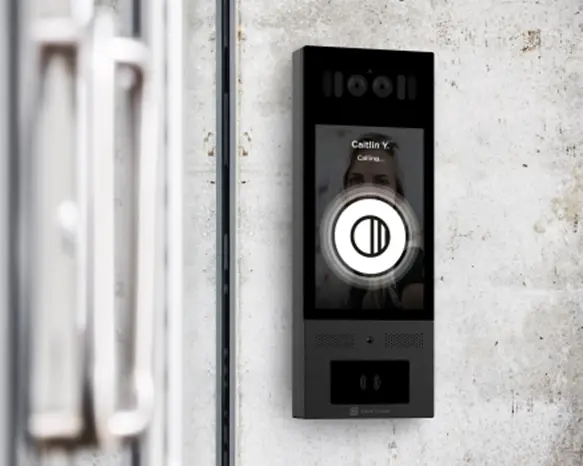 This means residents can take video calls on their smartphone or regular phone when they are not in their apartments. The smart-calling capability adds a lot of value and convenience to the resident experience, as occupants don't have to worry about missing visitors or package deliveries.
Remote Unlock from Smartphone, Mobile and Landline Phones
Not many access control systems in Swiftlane's class offer an integrated video intercom, but it is a very useful feature for managing visitor access. It allows residents to answer visitor calls from their mobile phone, with or without using the Swiftlane app.
The Swiftreader uses cloud based technology to route visitor calls to the resident's mobile app and registered mobile or landline numbers. After confirming the visitor's identity, residents can unlock the door remotely by pressing the unlock button on the Swiftlane mobile app or by pressing 9 on their mobile or landline phone.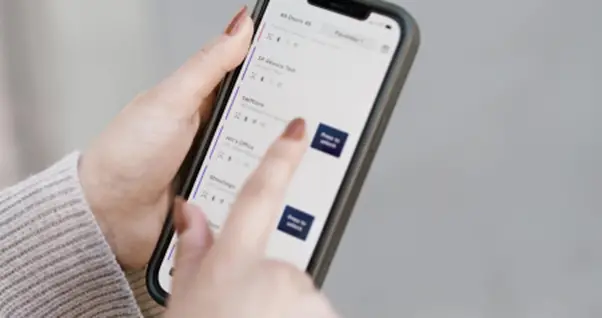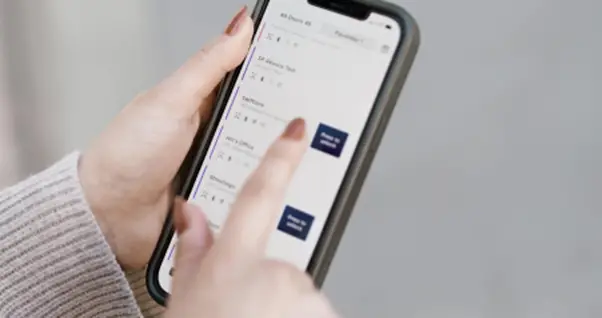 Programmable Visitor Access PIN Codes
Swiftlane gives each resident the ability to create and share unique PIN codes for their visitors and guests. They can create the codes directly in the Swiftlane mobile app, unlike most other systems that require logging into browser-based online portals.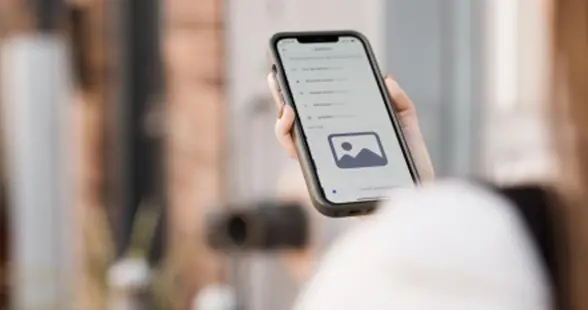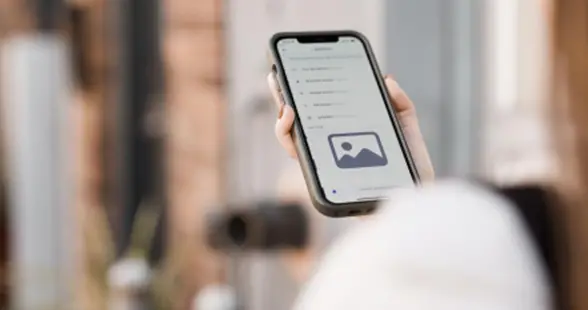 The visitor PIN code generation process is simple and intuitive. Depending on the type of visitor, residents can create temporary time-barred PIN codes that are valid on the days and times they select. Users can also create one-time codes for deliveries such as Doordash or UberEats and multi-use PINs for FedEx, UPS or other deliveries.
PIN Entry Photo Logs
Swiftreader's camera records photo logs for all types of entry, including PIN and key card entry. The photos are stored in the cloud. Security teams can monitor the entrance in real time and access entry photos for any date and time range from anywhere using Swiftlane's browser-based interface.
The feature can prove effective for preventing unauthorized access and package theft and can help improve security and resident satisfaction.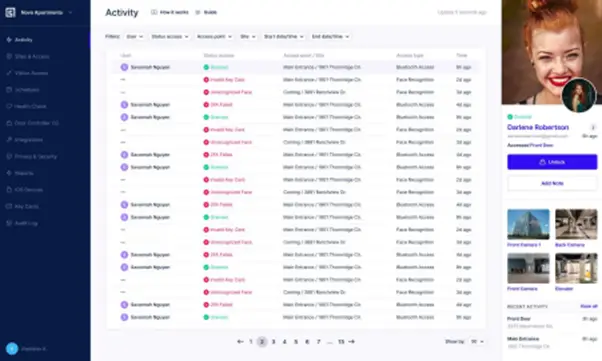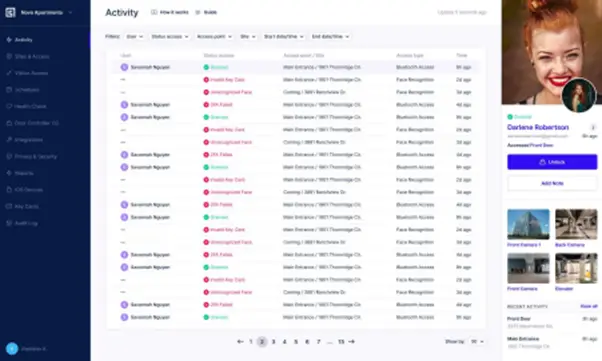 User Management Features
An apartment building access control system should provide easy usability for residents as well as for managers. In their reviews, property managers have praised Swiftlane's intuitive management experience. Salient features include:
Cloud-based Management
Managers can enroll and remove users, control doors, modify access permissions, and monitor entry photos from anywhere in the world. The management features are accessible through a clean and simple browser-based interface.
PMS Integration
Swiftlane works seamlessly with popular property management software including Yardi, Realpage, and Entrata to automate tenant move-in and move-out access, rent payments, amenities, and more.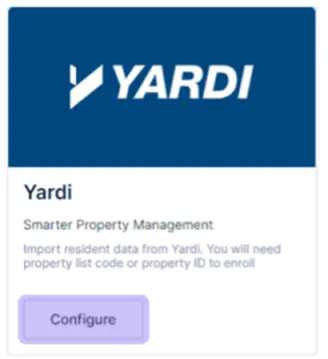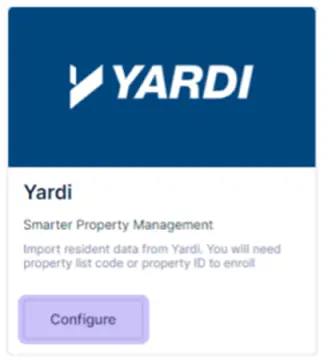 Modern and Easy to Understand
Older access control systems have evolved from on-premise software. Their interfaces look outdated and are difficult to use. Swiftlane is built for the cloud age. It is a native system with almost no learning curve.
Installation and Onboarding
Users find the system easy to install and set up. It takes just a few seconds to add a new user or customize access permissions for a specific door.
Clean Ethernet-based Installation
The system can be installed easily on your existing ethernet network, but you need to add a PoE adapter.  It works with existing electronic door locks and retrofits with RFID based prox-card entry solutions.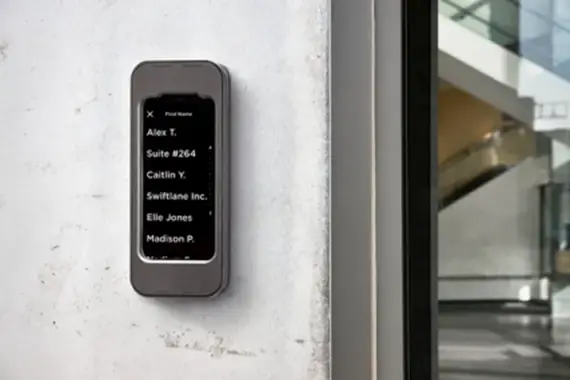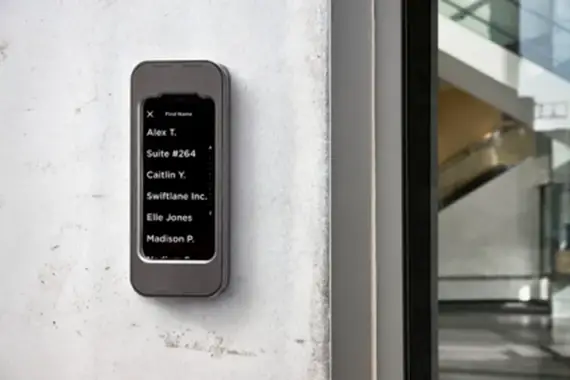 The built-in video intercom system can connect wirelessly through WiFi and LTE and SIP based VoIP protocols. It can route video calls to the residents' smartphones, so there's no need to install tablets or receivers in each unit.
Swiftlane's Limitations
As you might have judged, Swiftlane is a top of the line access control and video intercom solution with plenty of modern features. It may elevate a property's image and rental value, but also has a couple of limitations that customers should know about.
For smaller multifamily buildings the cost of installing Swiftlane products may not be economically feasible, though we do believe there is a lot of value in the ease they provide for tenants and landlords alike.
The facial recognition feature might be a concern for certain communities or individuals, but it's optional and there are 3 other options users can choose from
Landlord Gurus Takeaway
As a building owner, you want to offer your tenants a safe and pleasant living experience, or you risk having them move out prematurely. A faulty or outdated access control and intercom system can turn off residents and deter potential new tenants.
Problems with Old Access Control Systems
Previous-century or pre-cloud-age access control systems do not provide the kind of futuristic resident experience that contemporary systems do.
For example, key cards can stop working and lock residents out of the building. Card readers do not capture entry photos so you don't know who came through that door.
Similarly, if your building uses a vintage wired intercom system that cannot connect visitors to their hosts on mobile, it can lose tenants to a building with a modern video intercom that can patch through visitor calls to residents' smartphones when they are out of their units.
A modern access control system like Swiftlane doesn't only look impressive on your front door, it also solves your major security and visitor management problems.
Swiftlane's Benefits for Landlords
Smart Access Control: Swiftlane combines facial recognition with mobile, card, PIN and video intercom access control in a single door reader. You can use multiple types of credentials to offer your tenants more convenience and reduce the chances of accidental resident lockouts
Improved Visitor Management: Visitors can call residents from the Swiftreader, a multi-technology door reader and intercom entry station. Residents can receive visitor calls on their smartphones and unlock the door from anywhere. The system also allows residents to generate temporary or permanent entry PINs for delivery drivers, dog walkers, and other visitors.
Better Security: The built-in video intercom improves building security by allowing residents to see the visitor before permitting entry. It also captures entry photos and has a loitering detection feature to discourage wayfarer and porch pirates.
Easy System Management: Swiftlane is a fully cloud-managed solution, so you don't have to worry about the maintenance and updates. It is a future-proof system and can integrate with other cloud-based property management software and services.
Better Building Image: The Swiftreader and SwiftreaderX are beautiful devices that are likely to capture the attention of your potential tenants, most of whom are likely to be tech-savvy millennials and Gen-Xers.
Conclusion
With Swiftlane, you and your tenants can unlock the door by facing the Swiftreader. You don't have to fumble when their hands are full. You can receive visitor video calls and unlock the door from anywhere in the world. The Swiftlane mobile app allows you to generate PIN codes for guests and deliveries. Entry photos and loitering detection features discourage arson and theft. In short, it is the single system that elevates your living experience in many different ways.
With so many modern access control options, you'd probably expect Swiftlane to cost a lot of money. But the fact is Swiftlane's price is lower than other systems in its class. On the whole, it is a great choice for landlords who want to attract and retain tenants by offering a seamless and modern building entry experience.
Disclosure: Some of the links in this post are affiliate links and Landlord Gurus may earn a commission. Our mission remains to provide valuable resources and information that helps landlords manage their rental properties efficiently and profitably. We link to these companies and their products because of their quality, not because of the commission.