Once a tenant moves out, there is a multitude of things that should and need to be done. As discussed in this video, this article talks about the things that Chris Lee and Eli Secor, founders of Landlord Gurus, do when it comes to rental turnover, preparation, and upkeep. 
Eli first prepares the tenant for the process of moving out and leaving the unit in good shape. This mainly involves the cleanliness of the unit. One of the things that he suggests up front is bringing in a professional cleaner. Most times, he says that people go with it, likely because it means that they won't be going through the trouble of doing the cleaning themselves or be charged a cleaning fee. However, Eli does not take a non-refundable cleaning fee. This is primarily due to rules and regulations that set limits on how much you can charge and combine fees and deposits.  
"I pitch it with 'It's gonna be easier for you. You're gonna be busy moving and I'm really going to need it clean to pass off to the next tenant just like I did with you. So how about I coordinate having a cleaner come in once you're out and make both of our lives easy,'" Eli said.
While Chris usually schedules a time to meet the tenant to get the keys back and do a walkthrough inspection, Eli does not. Instead, after the tenant is moved out, he uses the condition report to assess the condition of the unit. The condition report is filled out at the beginning of the tenant's lease that notes existing issues. 
Eli usually looks at cabinets, drawers, sinks, and refrigerators. In addition, he looks for dents and scratches. This is sometimes hard to charge for because the only thing that you can do is do replacements.
Even though he does not charge for nail holes from pictures, that is something that he checks for. However, he has increasingly found TV anchors on the walls. Since it creates a quarter-inch hole, tenants will try to spackle over it, making it stick out. Eli suggests that after spackling, tenants come back with a wet rag to remove the extra spackle around the hole. 
Another thing that Eli does is ask tenants if there are maintenance issues that he should know about. Ideally, he likes to address these issues before the cleaner comes in so that the handyman doesn't get the place dirty after it's already been cleaned. He also has a list of things that just commonly needs to be done. This includes changing the drip pans between every tenant, but if they're coated in foil, Eli won't charge them (since the foil can just be removed and the drip pans are then still clean). He also often replaces the caulking in sinks and tubs, as well as changing the lightbulbs, cleaning the fan grates, and replacing smoke detectors and batteries. Eli also mentions to tenants that they are responsible for ensuring that smoke detector batteries are replaced.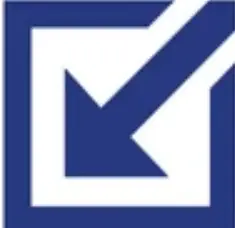 Also Read: Prioritizing Property Maintenance: Tips for Independent Landlords
A good practice to do when someone moves in is to take pictures at the move-in inspection. That way, when they move out, you have something to compare to and reference if there are questions.
"When they move out, you've got pictures that you can compare with from when they moved in till now. You're taking pictures again that you can then show them. If there is anything that they question, you can show them the pictures from before and after," Chris said.
When it comes to returning the security deposit, there are certain rules and a timeline for how it gets returned. In some places, the deposit needs to be returned within 14 or 21 days. Additionally, if you are taking anything from their deposit to account for repairs or cleaning, certain places require an itemized list to account for these charges.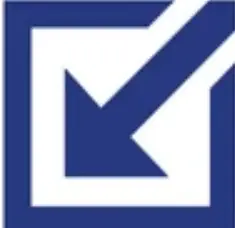 Also Read: Everything Property Owners Should Know About Security Deposits
A few additional things that you could during the rental turnover period and before re-listing are taking nice photos and/or doing a 3D or video tour while the unit is at its prime. 
Disclosure: Some of the links in this post are affiliate links and Landlord Gurus may earn a commission. Our mission remains to provide valuable resources and information that helps landlords manage their rental properties efficiently and profitably. We link to these companies and their products because of their quality, not because of the commission.