Security deposits can be an important part of renting or owning a property, as it provides protection for landlords against potential damages. Understanding the laws and policies that govern security deposits is essential to make sure owners are meeting their legal requirements and avoiding unpleasant surprises.
What is a Security Deposit?
A security deposit is an amount of money collected from tenants in order to cover any potential damages or unpaid rent. Generally, the amount of the security deposit is equal to one month's rent. It is held by a landlord or property manager until the tenancy ends.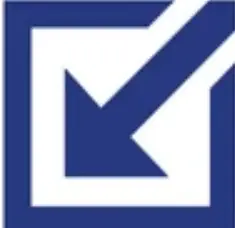 Also Read: Rental Property Cleanliness Problems: Landlord Gurus Experience
Where Should You Hold the Security Deposit?
Depending on your local regulations, the funds usually must remain in escrow or a separate bank account. This means they are not available to either party until all conditions have been met.
How Much is a Security Deposit?
The amount of a security deposit is generally equivalent to one month's rent. However, the amount can depend on a number of factors. Landlords usually charge higher deposits if they have pets, multiple occupants, a less-than-perfect credit score, or any other identifiable risks.
Additionally, landlords may choose to charge different amounts for each tenant in the case of a multi-unit property. It's best to determine the security deposit before signing a lease to ensure you're fully protected if something goes wrong.
Here are a few things you should consider when setting the security deposit amount:
State Laws
Although all 50 states allow landlords to take security deposits, many states have a maximum amount you can charge. For example, in Seattle, the total amount of the security deposit and any move-in fees combined can't exceed one month's rent. On the other hand, there is no state limit on how much a landlord can charge for Texas security deposit. Most states also require that you give itemized accounts to the renter if you use any portion of the security deposit at the end of the lease term.
In certain cases, having a high security deposit is considered an unfair practice under federal and state fair housing laws. For instance, you can't charge a higher security deposit for families with young children or based on a renter's age, disability, or use of a service animal.
Property's Amenities
If your property has a facility that's expensive to repair, such as an elevator or pool, you may want to charge more than one month's rent as a security deposit.
Competition
Consider setting your security deposit similar to what other landlords in your neighborhood are charging. In a competitive rental market, if you charge a higher security deposit, you might miss out on a qualified renter who decides to go with a property that has a lower deposit.
Based on these factors, determine a security deposit amount that's neither too high nor too low. A higher security deposit may discourage potential renters who are deciding between your rental and a similar one with a more affordable security deposit. Whereas, if you set a deposit too low, you may have to pay out of pocket if the renter defaults on the lease and vacates early, or if they cause excessive property damage.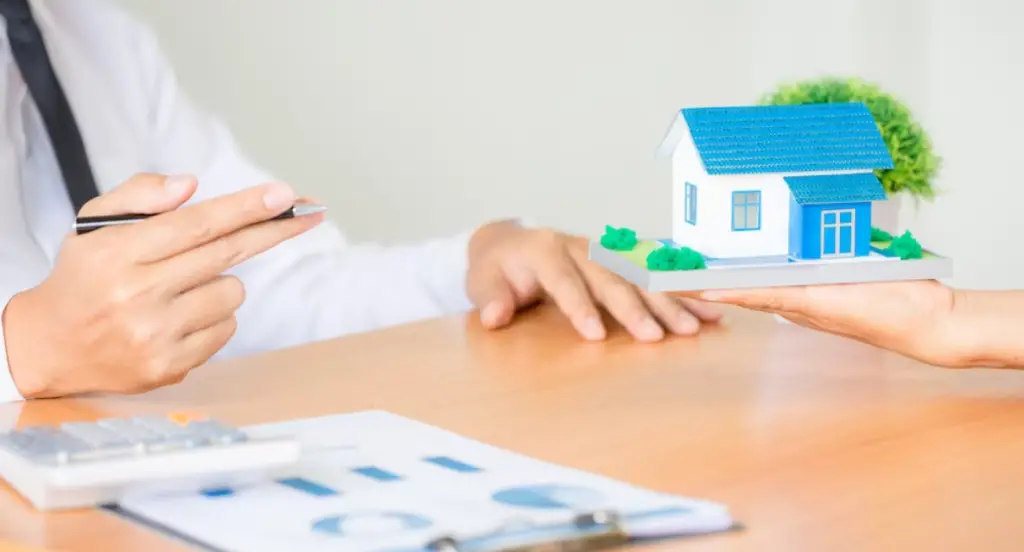 When Should You Collect and Return the Security Deposit?
Landlords should collect the security deposit before the renter moves in. This will help you reduce your financial risk. Landlords that don't collect the security deposit before the renter moves in may later have to pay for any damages out of pocket. Additionally, you should require the tenant to pay the security deposit in full at the time of signing the lease or before moving in. You should also give them a security deposit receipt and keep a copy for your own records.
Before handing over the funds, landlords are advised to perform a walk-through inspection of the property with the tenant. They should document any existing damages that occurred prior to the move-in. This will help them establish the condition of the rental when vacated for purposes of awarding part or all of a security deposit back to tenants.
Each state has requirements for when security deposits must be returned. For instance, landlords in Seattle have 21 days from the time the lease ends and the renter vacates the unit to return the deposit or submit a written statement detailing why portions of the deposit were withheld. Seattle Department of Construction and Inspections (SDCI) can issue citations or notices of violation to landlords who do not return the deposit within 21 days.
Are Security Deposits Refundable?
Yes, security deposits are generally refundable under most state laws. So if the property is in good condition and there's no need for repair when the tenant moves out, landlords have to refund the security deposit to them.
Under Seattle laws, for example, a landlord must refund the tenant's total security deposit if both parties did not sign a move-in checklist when the tenant moved in. However, there are a few conditions in which the security deposit may be non-refundable or partially refundable.
When Can You Keep a Security Deposit?
As mentioned, there are a few conditions when a landlord can keep the full amount of the deposit or refund the partial amount. These include:
1. Lease Break
Landlords can keep the security deposit if the renter breaks the lease. This includes moving out early or carrying out illegal activities on your premises. So if a renter breaks their lease, you can withhold all or part of the security deposit needed to cover the costs associated with this breach. However, it will depend on the wording of your lease and the particular landlord-tenant laws in your state. Tenants will have to abide by these terms if you have included an early termination clause in the lease they signed.
2. Property Damage
Landlords can also retain the security deposit when there's excessive property damage (beyond normal wear and tear). Some examples of such damage include:
Large stains or holes in ​the carpet
Severe water damage to hardwood flooring
Missing or broken smoke detectors
Multiple or big holes in the walls
Cracked or damaged windows
Broken kitchen or bathroom countertop
Broken tiles in the bathroom
Cracked bathroom vanity
Damaged or broken doors
Missing outlet covers
Keys not returned at the end of the lease
3. Non-Payment of Rent
Most states allow landlords to keep all or a portion of the security deposit when the renter does not pay their rent. That's because non-payment of rent is considered a breach of the lease. When a renter does not fulfill their contractual obligation to pay their monthly rent, landlords are typically allowed to withhold the portion of this security deposit needed to cover the lost rent.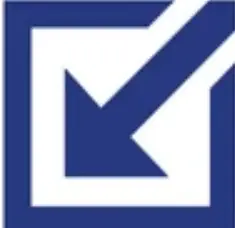 Also Read: What to Do When Your Tenant Is Not Paying Rent
4. Cleaning Costs
Landlords can subtract any excessive cleaning costs from a security deposit before returning it. For instance, if a renter has left garbage all over the place, food in the refrigerator, and several broken appliances throughout the property, then you may be able to retain a portion of the security deposit to cover your expenditures. You may also be able to withhold a portion of the deposit if a tenant had a pet that used the carpet as a toilet. You can use this amount to cover the cost of cleaning or, if needed, to replace the carpet.
5. Unpaid Utilities
You may also keep the deposit if the renter did not pay their utility bills before vacating the property. You can use the amount to cover any utilities they have ignored to pay and were obligated to pay as part of their rental agreement.
What Are Your Options for Using the Security Deposit?
As a landlord, you have the right to use your tenant's security deposit for unpaid rent or property damage caused by your tenant. However, keep in mind that there are restrictions on how you must handle the security deposit when you do use it.
You must first give your tenant written notice of the damages and provide an itemized list of expenses. You must also provide photographic evidence of the damage and give your tenant an opportunity to respond before you can deduct any costs from the security deposit.
When choosing to deduct the amount, you need to provide a full and specific statement explaining the reasons for withholding any portion of the deposit within the state-specified number of days (21 days in the case of Seattle) after the tenant moves out.
What Are the Laws Regarding Security Deposits?
Security deposits are regulated by state laws and differ from one state to another. Generally, most states limit security deposits to one or two months' worth of rent, depending on where the rental property is located. It's important that landlords understand the security deposit laws in their area and observe them as required. Penalties for breaking these rules can include paying damages to tenants or having to return the entire security deposit.
Security Deposits: Landlord Gurus Takeaway
Landlords should set up a separate bank account for security deposits. This will help you avoid the commingling of funds, protect your personal assets, and create a more professional and credible image for tenants and real estate investors. You can easily create a landlord bank account with Baselane, which allows you to create multiple accounts per property. There are no account fees or minimum balance requirements. Right now, new users can sign up for Baselane to receive a $150 bonus.
You should also document the condition of a unit before the tenant moves in. A move-in inspection checklist will help you to minimize expenses by ensuring tenants pay for the damage they've done to your property. It will also help with avoiding conflicts, including legal battles where a renter claims the damage was done before they moved in.
To send move-out/balance due notices, you can use customizable forms from EZLandlordForms. The platform offers easy-to-use state-specific checklists and templates that help landlords politely communicate with their renters.  
Integrated set of property management tools to help real estate investors and landlords save time and money while increasing their rental property returns.
Strength: Landlord Banking
With a range of free rental applications and lease templates, landlords can easily create legally binding documents in minutes using EZ Landlord Forms.
Strength: Leases & e-Signing
Disclosure: Some of the links in this post are affiliate links and Landlord Gurus may earn a commission. Our mission remains to provide valuable resources and information that helps landlords manage their rental properties efficiently and profitably. We link to these companies and their products because of their quality, not because of the commission.