Rental property accounting is an indispensable part of owning and managing a rental property. Staying on top of finances allows landlords to better understand cash flow and track any tax deductible expenses. This could mean the difference between profit and loss for any financial year. Despite its significance, however, many landlords struggle with rental property accounting merely because they don't have adequate systems in place.
This is where tools like property management software or QuickBooks come in. In this article, we take a look at the benefits and limitations of QuickBooks for rental property accounting compared to property management software.
Can QuickBooks be Used for Property Management?
QuickBooks is an accounting software package that's geared primarily toward small and medium-sized companies. It offers on-premises accounting applications in addition to cloud-based versions that accept business payments, manage and pay bills, and has payroll functions. But should you use QuickBooks for property rentals?
While QuickBooks is good for tracking income and expenses, it is not really designed for landlords. As a real estate business, landlords need to keep their finances for each property separate, ideally on a unit-by-unit basis. In fact, they should treat every property as an independent business. Unfortunately, the QuickBooks user interface isn't designed for people that have to manage several separate accounts.
Unless you have plenty of experience with QuickBooks, using a property management software tool will be a better option. Such a platform is purpose-built for landlords, allowing you to manage multiple properties individually. Plus, it is designed to simplify income and expense tracking and makes tax reporting easy.
The Ultimate Landlord Toolkit
Finding the best products, software, and services for your rental properties can be daunting. That's why we have personally selected the most essential tools for landlords wanting to make their property management processes run smoothly. We've searched, compared, and filled our toolkit with what we believe to be the best tool available for virtually every task a landlord is presented with. Pick Your Tools >>

Benefits of Property Management Software for Rental Property Accounting
Here are a few reasons why landlords should use property management software instead of QuickBooks for rental property accounting.
1. More Organized Records
A property management tool consolidates all your transactions in one place. As it collects rent online, it automatically records them under each unit. This saves you from the hassle of manually entering or categorizing these transactions.
2. Simplified Expense Tracking
In a property management platform, expense categories relevant to rental property investing are already set up. You can also customize your own expense categories, making it easier to organize your income and expense data, which simplifies tax preparation. Many property management tools are equipped with the standard expense categories that the IRS allows landlords to deduct from their rental income. You can choose one of the standard categories for every transaction, making it easy to organize.
3. Better Reporting
A property management tool generates comprehensive reports that give you quick access to an overview of your financials. With these pre-structured reports, you can determine how well your rental business is performing. Landlords can easily set up relevant reports and stay up to date with the financial health of their rental investments. For example, you can identify areas where your spending is too high and/or rent is too low. Moreover, many tools also allow you to auto-generate forms such as Schedule-E and issue 1099 forms to vendors.
4. Tracking and Storing Receipts
Another big benefit of property management software in comparison to QuickBooks is that you can attach receipts as photographs or scanned images. You can even attribute them to the property or a particular job or repair. Landlords can also connect receipts and invoices directly to maintenance management features. This way, you can keep track of what the repair was, what unit it was on, and what background communication went along with it. Some tools also allow you to scan receipts and automatically create entries in the accounting ledger.
5. Rental Property Accounting for an Individual Unit's Performance
A property management tool ties together rental units and their respective renters. This makes it easier for landlords to store both property and renter data in one place. This gives you at-a-glance information on the performance of every unit and the tenant. For example, if the repair costs are high while your rents are low, you can take measures to increase your profitability.
6. Sync with Bank Accounts
You can connect a property management tool to your bank, even if you have different accounts for different properties. This saves hours of admin time, eliminating manual data entry and reducing many bookkeeping errors. By synchronizing transactions from your bank account, landlords can reconcile and assign income and expenses to their properties. You also gain access to a current view of how your portfolio is performing in real time.
7. Property Management Features
Along with accounting features, a property management software tool also allows landlords to collect rent online, list and advertise properties, create and share applications, sign state-specific leases electronically, track maintenance requests, communicate with renters, and much more. You can't do these things with QuickBooks.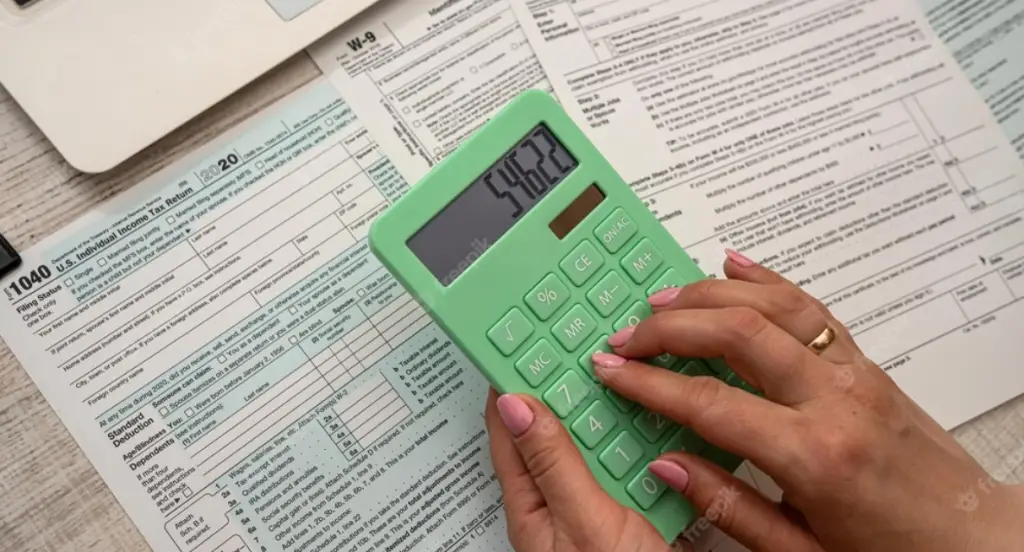 Does Property Management Software Integrate with QuickBooks?
If you or your accountant still want to use QuickBooks, you can integrate it with a property management software tool. Some tools like DoorLoop offer an easy-to-set-up QuickBooks Online integration that you can have running in a matter of minutes. Every time a change is made within your DoorLoop dashboard, it will then automatically reflect within QuickBooks Online.
Along with QuickBooks integration, DoorLoop offers a full accounting suite, including bank account sync and reconciliation. Moreover, many property management software can export files that can be imported into QuickBooks.
Best Property Management Software for Accounting and Bookkeeping
With so many property management tools out there, how do you choose the right one? Here are some of our recommended platforms that will simplify your rental property accounting.
Stessa
Stessa provides many free features that help landlords optimize their portfolios for performance. It offers easy-to-use reporting and accounting tools to help take your rental business to the next level. You can link your property data and accounts, and gain insight to make better decisions.
With the Stessa Checking account, you can streamline your real estate finances with an FDIC-insured checking account that effortlessly integrates with the platform. Moreover, you can get competitive APY rates without having to pay any account maintenance fees or other hidden fees.
TurboTenant
TurboTenant allows independent landlords to advertise vacant units, track leads automatically, accept online applications, screen renters, create lease agreements, collect rent online, and more. You can set up rules to automatically categorize transactions like your insurance payments or your preferred maintenance providers.
TurboTenant's recent integration with REI Hub allows rent collection data to flow automatically into REI Hub's system. This means landlords can get straight to the reports they need quickly.
RentRedi
RentRedi is a robust full-featured property management software that has partnered with REI Hub to provide accounting features designed specifically for landlords. You can easily pull a Schedule E report for each property with no additional configuration.
You can even prorate overhead expenses across your entire portfolio. RentRedi allows you to track your fixed assets, capital expenses, and the accumulated depreciation.
Rentec Direct
Rentec Direct offers a custom rental website, a complete accounting system, tenant screening, free online rent payments, electronic file management, and more. It features full general ledger accounting for every property, renter, owner, and bank account.
You can automatically generate bills and fees and charge them to renters. It also provides full functionality for IRS 1099-MISC e-file and IRS Schedule E tax reporting.
Property Management Software vs QuickBooks: Landlord Gurus Takeaway
Although QuickBooks is a user-friendly accounting package, using property management software is a better option for rental property accounting. That's because a property management tool allows landlords to manage multiple properties separately. You can track your rental property income and expenses to streamline the accounting process. Moreover, rent payments and maintenance costs are automatically uploaded to your accounting dashboard to make it easier to see how much money is coming in and out. Along with accounting, a property management tool offers several other features that empower you to manage your property effectively, such as rent collection, custom applications, tenant screening, etc.
Disclosure: Some of the links in this post are affiliate links and Landlord Gurus may earn a commission. Our mission remains to provide valuable resources and information that helps landlords manage their rental properties efficiently and profitably. We link to these companies and their products because of their quality, not because of the commission.