Have you found yourself wondering if you need a professional property manager? Below we take a look into the factors that influence 'how much does a property management company charge', and we explore the options landlords have when deciding which tasks they want to handle and which they want to hire out.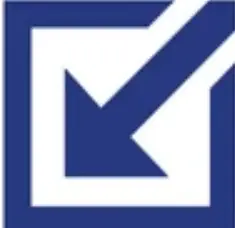 RentecDirect: All You Need To Know About Property Management Fees
Typical Services of a Full-Service Property Management Company
Property management companies for rentals provide an array of services, with costs depending on which services you require. Some of the common services that a full-service property management company can perform for you include: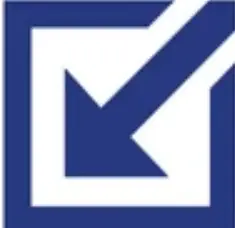 Related Read: Should I Use Zumper Rental Listings?
---
Pricing Models: How Much Does a Property Management Company Charge?
Generally, full service property managers will charge a percentage of the monthly rent generated to oversee property management services as required. Here are the basic pricing models, as well as common fees that may be part of a management agreement:
Percentage-Based
Full-service property management companies usually take on most, if not all, management tasks. For landlords who are either time-poor or restricted by distance to their rental property, this can be a useful service. Typically, full-service property managers charge a percentage of the rental income. The percentage charged is generally between 8% and 12%, however, this will vary based on region and the real estate market. Another key point is for landlords with 10 or more properties, or owners with commercial properties is that the percentage is usually lower, between 5 and 8%.
Fixed-Rate
Although less common, you may come across a property manager who will offer a fixed rate for their monthly property management fees. Unlike percentage-based fees, when it comes to the fixed-rate pricing model, costs are based on an agreed flat price, not the monthly rent collected. On one hand, fixed-rate fees are more simple and transparent, however, it's also important to understand if there are any hidden costs not covered – you can read more about this under 'Hidden & Other Fees'.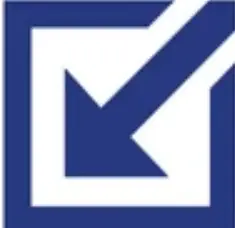 Related Read: The Best Free Property Management Software for Small Landlords in 2021
Additional Types of Property Management Fees
New Tenant Placement Fees
Generally, this is charged at half a month to a full month's rent to place new renters.
This leasing fee should be specified in the contract as only applicable when placing new tenants, not to lease renewals with an existing tenant.
Lease renewal fees
Some property managers also charge a fee to renew leases. In markets where a typical 1 bedroom rents are around $1200-1600, we've seen these charges come in at roughly $100-200.
Initial Setup Fee
Property management companies may charge a setup fee to account for the initial inspection of the property. This generally ranges from $150-$500, but you can often negotiate this fee.
Vacancy Fees
Occasionally, a fixed monthly fee may be charged when there are vacancies so the property manager can guarantee a management fee. This can be quite costly, particularly if you have longer-term vacancies.
Maintenance Fees
Maintenance coordination is typically included in full-service property management fees. That is, overseeing routine scheduled maintenance as well as fielding repair requests from tenants. Property managers are also tasked with finding the best vendors for the task, communicating with tenants, and arranging access.
Some property management companies have in-house maintenance staff, which will be billed to owners on a time-and-materials basis. This can be a cost-effective model, however, complaints about high costs and unclear billing are common. Obviously, we recommend you monitor these bills carefully!
In addition, property improvements, beyond typical maintenance, often incurs 'construction management' costs.
Furthermore, always make sure you understand a property manager's policy on the mark-up of outsourced maintenance work. Many charge 10-20% on top of the actual cost of the work. Bills will sometimes call these 'administration' or 'overhead' fees.
Eviction Fees
To manage the eviction process, some property managers may charge a fee for as much as $200-$300 per evicted tenant in addition to legal costs and administration fees. We recommend negotiating these terms upfront. Given that they are charged with choosing good tenants to begin with we believe it should fall on property managers to clean up the mess if a tenant has to be evicted.
Whether or not your property manager charges to evict a tenant, you will still be responsible for legal fees and any lost rent.
Termination Fees
Contract termination fees are a common practice, particularly if you terminate before the agreed-upon date. Before signing any property management contract, we suggest you make sure you're able to terminate quickly and without penalty if your manager does not meet the terms of the agreement.
Hidden & Other Fees
Some property managers also have other fees not included in their standard service, such as:
Separate maintenance coordination fees, or 'construction management' fees for improvements or larger repairs
Pricing Analysis
Setup or 'onboarding' fees
Cost of smart locks or other required hardware
When obtaining property management services we also suggest you attempt to limit your expenses to the following: new tenant placement fees, actual maintenance expenses, and the standard management fees (charged as a percentage of the rent or fixed-rate).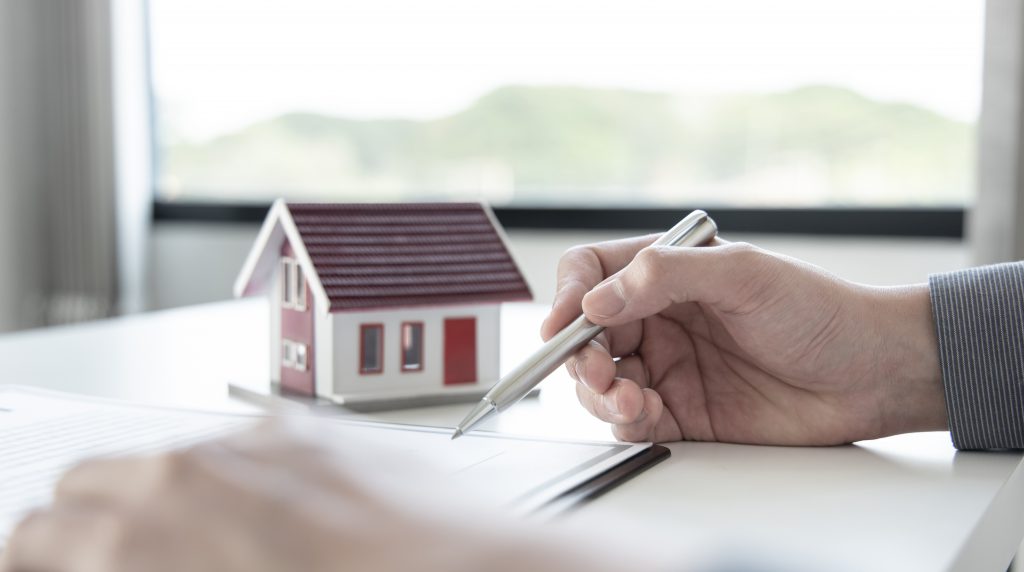 ---
Technology Is Changing Property Management
So far we've been talking about the services and pricing associated with traditional local property management companies. We're also watching how technology and automation are disrupting this model. We've identified the following emerging models: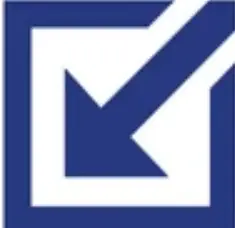 Related Read: Trends In Property Management Technology for 2021
Online Property Management
When we talk about online property management we are referring to companies that provide very similar services to traditional property management companies, but use technology and automation to add efficiency and lower costs. Many companies are streamlining their rental management using tools for tasks such as:
Virtual Touring, 3D Modeling, & Self-Guided Showings
Centralized Maintenance Troubleshooting and Dispatch
Automated Lease Generation and E-Signing
Preferred Service Provider Networks
Hybrid Property Management
Rather than relinquish complete control over the management of your rental property, a hybrid property management approach may be ideal. Marble, for example, provides end-to-end service except for tenant selection and lease signing. NestEgg also falls in this category, with subscription levels that let landlords choose which tasks they want to hang on to and which they want to outsource.
Flat Fee Online Property Management
In detail, we've looked at each of the companies that use technology and automation to streamline property management offer flat-fee pricing. Here are a few examples (most offer additional packages that, obviously, cost more):
---
Is Hiring a Property Manager My Best Option? Choosing The Best Solution For You
All things considered, once you've explored 'how much does a property management company charge?', there are 3 avenues to pursue, in particular:
Let's look at each option individually and what you need to consider:
Hire a Professional Property Manager
This is without a doubt your most expensive option. That is to say, the more you expect a property management company to take on for you, the more money you'll pay. However, there are clear cases where a landlord will be willing to forgo some rental income for the freedom that having a property manager will give them, to focus on their career, to be able to travel or to be able to have a rental property that is far away.
A good tip for selecting a property management company is to participate in local real estate investment clubs or rental property associations where you can, as a result, build up your network. Above all, this will be a good resource for getting recommendations. Even if you don't have a network, speak to more than one property management company and grill them about what they can do for you, how they work, and what the cost will be. Furthermore, speak to current clients and tenants of properties they manage to get an idea of how they work, and if they're any good.
BelongHome manages all aspects of rentals so that you don't have to. They will help you find a tenant for your rental, and the BelongHome team will also assist with renovations on your unit, all done by their staff.
On top of helping you find a tenant, BelongHome offers guaranteed rental income from your property. You can choose to get paid on the first of every month or receive the entire year of rent upfront. Learn more.
Self-Manage Your Properties With Property Management Software
If your rental properties are nearby, and you're willing to learn about and research the different aspects of being a landlord, then self-management can be a great option. Self-management will be your least expensive option financially because you can manage your costs as carefully as you like. However, in terms of time and effort, it could be your most 'expensive' option.
Not to mention, we've written extensively about the many valuable property management software options available to landlords, often at little to no cost. What's more, we use these services ourselves and highly recommend that rental owners who want to self-manage find the product that best fits their situation, location, and needs. Not only do these companies save you time and money, they can also help you follow current best practices.
Some of the property management software include useful features and benefits such as:
Use Emerging Property Management Technology Products
As we discussed earlier, there is a range of new products on offer that occupy the space between hiring a property manager and self-managing. In review, the categories we've identified are:
Landlord Gurus Takeaway: Priorities, Research, Solution
To summarize, finding the best property management solution for your situation is a task landlords need to consider carefully. Hiring a full-service professional property manager may be the best solution for some landlords, however, we have also given you access to lots of valuable tools to keep costs down and make self-management simple and attainable. Furthermore, we've looked at new products that let you choose your level of involvement as well. With this in mind, it's important to remember to define what you want to get out of a property management solution and always read the fine print!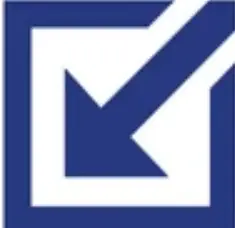 RentecDirect: All You Need To Know About Property Management Fees
Disclosure: Some of the links in this post are affiliate links and Landlord Gurus may earn a commission. Our mission remains to provide valuable resources and information that helps landlords manage their rental properties efficiently and profitably. We link to these companies and their products because of their quality, not because of the commission.