Emerging Trends in Property Management Technology
The COVID-19 pandemic dramatically accelerated landlord's adoption of property management software and tactics to manage rentals while maintaining social distance from tenants. We've written many articles about online management tools, and also reviewed most of the leading products. At this point we're starting to see start-ups take the next steps in bridging the gap between DIY rental management and hiring a traditional property manager. We highlight the emerging trends in property management technology:
---
Our newest landlord guide is available for download! Learn about ways to advertise property for rent, how to create your rental listing, and where to post your vacancy ads. If you have wondered whether you should list a rental on Zillow or what your alternatives are, check out this free guide!
Zumper is one of the best rental sites where landlords can list and manage their property, and connect with quality renters.
In these articles, we discuss what it costs to use Zumper rental listings, the pros and cons of listing your property on Zumper for rent, and the alternative property management tools that post your ad on multiple sites.
---
As discussed previously, there are numerous benefits for landlords who allow pets in their rental properties. With a carefully crafted pet policy applicant pools are likely to be larger, and pet fees or pet rent can add to revenue.
Want to see how much extra income you can earn from pet fees and pet rent? Check out our pet calculator and find out.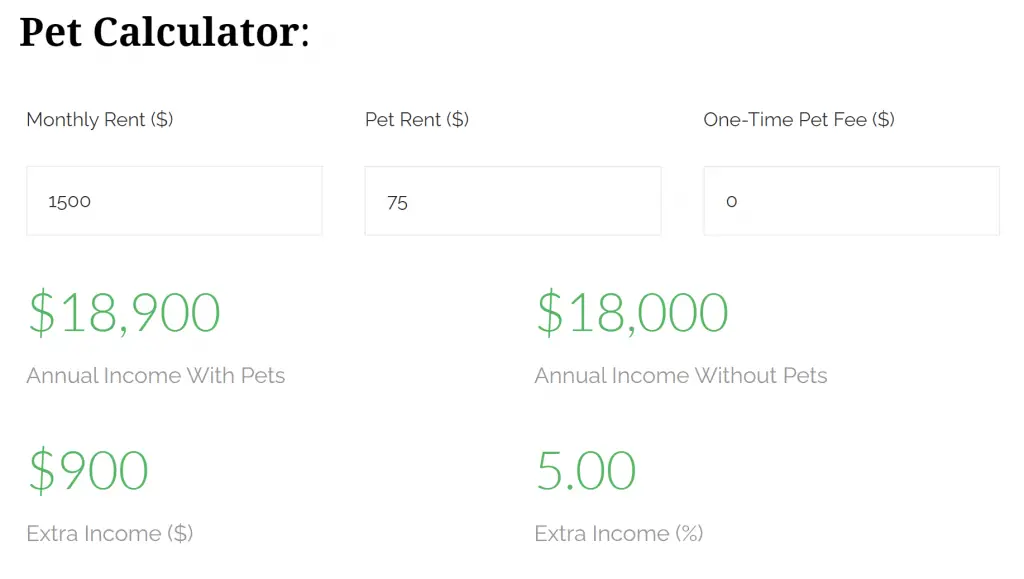 ---
Contact Us
Let us know if you have suggestions for any other topics related to landlording or property management. Send us an email at: info@landlordgurus.com
If you know someone who would be interested in content like this, please feel free to forward this email to them.
Thanks!
Eli and Chris
Landlord Gurus
Disclosure: Some of the links in this post are affiliate links and Landlord Gurus may earn a commission. Our mission remains to provide valuable resources and information that helps landlords manage their rental properties efficiently and profitably. We link to these companies and their products because of their quality, not because of the commission.