Like Zillow and Apartments.com, Zumper is primarily a rental listing site where landlords list their vacancies, and renters can browse, inquire, and apply. Its purpose is to help connect property owners with available apartments to qualified tenants.  Is Zumper free for landlords? How much does Zumper cost?  We'll address these questions in our Zumper review.
As we have with many of Zumper's competitors, we have evaluated this tool based on the following features:
---
Pricing
Here's a breakdown of Zumper pricing plans:
Free
Is Zumper free for landlords? As a landlord or property manager with fewer than 10 properties, posting your rental listing is free on Zumper. Your rentals will be syndicated to PadMapper, WalkScore, and Facebook Marketplace however your ads will not be promoted or displayed at prominent positions in the listings.
Although Zumper is a free tool, they do have a few posting limitations across the US and Canada. Landlords in larger US metropolitan areas are limited to 5 free properties per account. For any additional properties, they'll pay $20 per property.  Those listings stay active for 45 days before automatically unpublishing.
Note: When Zumper says "properties" they mean condos, houses, rooms, apartments, and co-op housing.  It's unclear when a building with multiple units stops being a "property" and falls under the paid multifamily plan we describe next.  It looks to us like the limits on how many properties a landlord can market free means that most apartment buildings will fall under the multifamily promoted plan.
Related Read: The Best Free Property Management Software for Small Landlords in 2021
Multifamily Promoted
Once a rental owner or manager exceeds the 10-unit limit for free listing on Zumper, they enter the realm of promoted (ie paid) multifamily advertising. Listings are posted to Zumper, PadMapper, WalkScore, and FaceBook MarketPlace as they are at the free level.  
Zumper has recently launched their lead delivery engine, PowerLeads AITM. Their claim is that this feature uses artificial intelligence (AI) and predictive analytics to deliver 5x more intelligence on leads, and that those prospects are 2x more likely to convert to leases. The Power Prospect indicator identifies high-intent prospective tenants.  Promoted multifamily programs also offer enhancements including:
Featured placement in Zumper search results to improve your visibility and generate more leads
Virtual tour integration with platforms like Matterport 3D Tours
Badges to make your listing stand out
Filtering system so that tenants can easily discover all of your listings
Note:  We went digging for more information on how PowerLeads AI delivers better leads and more information.  Unsurprisingly Zumper doesn't share many details.  The best we found was this press release announcing the product launch, though we found this information vague as well.
Instarent
For 2% of monthly rent, you can use premium features including:
Priority search placement for your rental listings
Rent Guarantee, covering lost rent for up to 12 months, with a limit of $5000
Up to $500 in coverage against property damage
Up to $300 towards legal fees in the case of an eviction
No-Vacancy Guarantee so if your vacancy doesn't fill within 45 days, you'll receive a check for $250
Tenant screening including a credit check, income verification, eviction, and criminal history with TransUnion SmartMove (Paid for by applicants)
Rent deposited into your bank account as quickly as 24 hours after tenants initiate payment
Digital lease signing powered by DocuSign®
Pricing analysis
Signature Virtual Package
This plan is designed to allow advertising your listing in 3D.
12 months of promoted placement on Zumper network sites and Facebook Marketplace
Unlimited use of Matterport 3D tours, which landlords can use on any advertising platform they use
Virtual tours of existing units and interior amenities
High-resolution photos
2D schematic floor plans
Related Read:  Should You List a Rental on Zillow?
---
Advertising Vacancies
How to list on Zumper? Listing your property on Zumper is similar to the process with many of the advertising platforms we've reviewed. You can list houses, apartments, condos, co-ops, and rooms for rent for free. Zumper will also post your ad on PadMapper, Walk Score, and Facebook Marketplace. However, you'll have to subscribe to their paid plans if you want your listing to be featured at prominent positions in the search results.
Related Read:  Which Rental Advertising Site Is The Best Alternative To Zillow?
You can add a YouTube video tour of your property, but for a virtual 3D tour, you'll have to upgrade to their Signature Virtual Package.
Zumper also offers paid advertisement of multifamily rentals on their site. The multifamily advertising plan uses PowerLeads AITM along with featured placement and virtual tour integration.
Related Read: Advertise Property For Rent: Landlord Gurus Ultimate Guide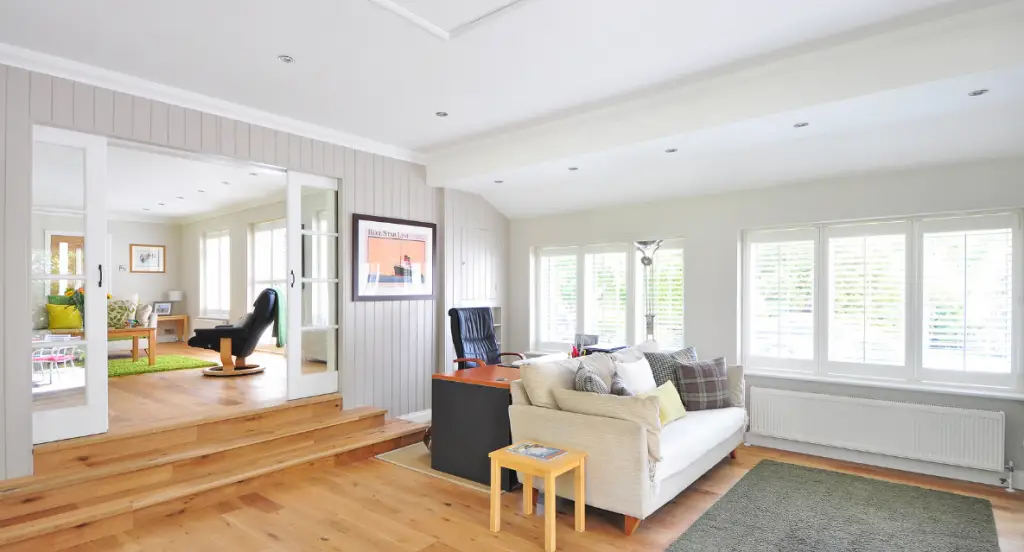 ---
Applications
Rental applications provided by Zumper are free of charge for renters to fill out and share with landlords and agents. You may add extra questions to the rental application, however, they don't allow editing the existing information on the application. 
Applicants can apply directly through your listing. When a candidate finds a property they like, they'll tap the Check Availability button. This opens a box that allows them to send a quick message to the landlord or agent. The message is pre-written, but the candidate can edit it if needed.
After they've submitted an inquiry on a rental, Zumper will ask them if they want to proceed and complete the credit check.
Related Read: Best Free Online Ways To Advertise Property For Rent
---
Tenant Screening
Zumper offers free renter screening, provided by TransUnion®. It includes:
Credit report including a ResidentScore
Criminal background check
Eviction history
Screening services are free for landlords. After a tenant generates screening reports, they're prompted to pay a standard $30 fee to send them to a landlord or agent for the property they're applying to.
Landlords can customize the screening fee and receive the difference between their adjusted fee and $30. They may even choose to lower or waive the screening fee, but in that case, they'll be charged the difference, or $30, for every candidate who shares screening documents with them.
There are two ways that you can request screening documents from potential candidates.
Application link sent personally via text or email
Requesting screening documents via email (Zumper sends email on your behalf)
No matter what method you choose, you'll be notified via email when a candidate shares screening documents with you. Credit and background reports expire 30 days after they were generated and shared with the landlord.
Also Read: The Best Tenant Screening Service for Small Landlords
---
Leases and E-signing
Each of Zumper's plans offer digital lease signing in partnership with DocuSign®. They also offer a customizable lease, though it doesn't appear that appear that there are lawyer-reviewed leases tailored to the laws of each of the 50 states.
---
Rent Collection
Zumper has a free rent collection tool with an AutoPay feature. Landlords can create rent schedules, track pending charges, and get a snapshot view of their upcoming and past payments. The platform also sends automatic payment reminders to help renters pay on time.
Bank transfers (ACH) are always free.
Tenants can also pay with a debit card, credit card, or Apple Pay for a flat 2.95% fee.
You can receive rent payments deposited into your bank account as soon as 24 hours after a tenant sends payment.
Apart from the rent, you can also collect fees and deposits through Zumper with custom charges such as:
Late fees
Security deposit
Pet deposit
Utilities
Related Read: The Best Online Rent Payment Service for Small Landlords
---
Maintenance Request Tracking
Zumper doesn't offer any built-in functionality for maintenance request tracking. This means you will have to come up with your own system or use another tool like Avail, TenantCloud, RentecDirect, RentRedi, or Buildium for a complete solution that includes communication, maintenance requests, and tenant tracking.
Related Read:  Manage Maintenance on Rental Property Using Property Management Software
---
Financial Tracking and Reporting
Zumper doesn't offer much financial tracking and reporting, aside from recording rent, deposit, and utility payments.  Moreover, it doesn't have any option to keep track of expenses.  Most of the property management software products we've reviewed at least allow landlords to enter expenses manually, but Zumper does not. This means you will have to rely on other solutions for bookkeeping.
Related Read:  Reporting and Accounting Tools:  Best Accounting Software for Landlords
---
Mobile App
The Zumper app is available in both the App Store and Google Play store. Renters can search for an available rental property, message landlords, and apply for rentals. However, this app is only for people searching for a rental property, not for those looking to post a rental.
---
Our Take on Zumper
Zumper's focus and strength is that many renters use the site to search for their next home. While it is one of the industry's leading advertising platforms, the service doesn't offer features for maintenance tracking and financial reporting as other services (Avail, Buildium, RentecDirect, and TenantCloud) do. In fact, Avail, Buildium, and RentecDirect syndicate to the Zumper network. We think those services offer you the most visibility for your listings. They also also provide many more robust property management features.
The first step to filling a vacancy is to get the word out. For this, Zumper is a valuable tool and we absolutely suggest that you list your rental there. Before you decide to start a paid subscription, however, we suggest you consider that there are property management tools out there that reach more rental shoppers and offer more features. You may also want to read our article on alternatives to advertising on Zillow, which gives a summary of marketing reach for the platforms we've reviewed.
Photo by Trinity Nguyen on Unsplash
---
Featured Products
---
Disclosure: Some of the links in this post are affiliate links and Landlord Gurus may earn a commission. Our mission remains to provide valuable resources and information that helps landlords manage their rental properties efficiently and profitably. We link to these companies and their products because of their quality, not because of the commission.