Chris and Eli from Landlord Gurus compare the features and benefits of two popular property management software products, Cozy and Avail. Watch their Cozy vs Avail landlord software review to learn more about each and find the right product for you.
Note: As of 4/20/23 Avail's Unlimited Plus subscription pricing has been updated
Read the Article: Avail vs Cozy Tenant Screening
Cozy vs Avail Landlord Software Review – Transcript:
Chris: Hello there. We are Chris and Eli from Landlord Gurus. Lately we've been talking a lot about property management software. We find that in these days of working from home, landlords can do their work remotely, efficiently and effectively using property management software. There are a lot of choices out there, however, and how do you choose the right one? We've been getting that question a lot lately. So today we're going to compare two popular choices, Cozy and Avail. Eli recently wrote an article comparing the two. We'll put links to that article down below the video here. So yeah, Eli, you compared these two across a handful of different features and tasks. And what did you find?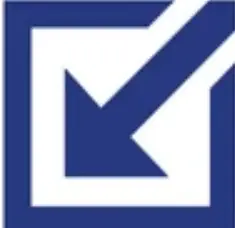 Also Read: Manage Rental Properties While Social Distancing
Eli: Yeah, thanks Chris. I broke down what these two companies do by the functions that they provide for bringing tenants into place and managing throughout the tenancy. So the first category I looked at was how each of the services handles advertising. Cozy gets your ad up on doorsteps.com and realtor.com. They're merging with apartments.com as well. So, you know, they'll probably be listing there as well. Avail syndicates your ads to the Zillow network, which includes Zillow, Trulia, and Hot Pads, as well as zumper.com, apartments.com, apartment list, and realtor.com. So there's actually some overlap there. And we gave the category to Avail just because they have over a dozen sites that they syndicate to. So more eyeballs means more applicants, and we thought that they had the advantage.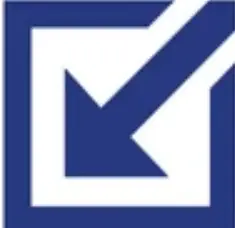 Also Read: Best Free Online Ways To Advertise Property For Rent
Eli: Then we moved on to applications. So we looked at both, and both asked many of the very standard questions, you know, about personal data, date of birth, social security number all that type of thing, contact information. They ask whether or not you're a smoker or have pets and income versus step payments. And then Avail though has an advantage and we gave this category to Avail because they allow you to do some customized questions: do you have reptiles or do you have a water bed, anything that you find that that's relevant. So, we gave this category to Avail.
Chris: Gotcha. All right. And then in tenant screening, what did you find there?
Eli: Yep. Important to get good background on potential tenants. So both of these products give you very thorough information both for background, including eviction, criminal, sex offender information, and all that kind of thing. As well as credit reporting information which will give you past payment history and current debt and, and debt burden, how much they have to pay each month. So on these, we deemed this to be a tie as well. Because I looked at the cost of the reports, Cozy's are pretty affordable at $40 a month per report. And that's paid by the applicant. Avail will allow the landlord to pay as well, which may be an advantage in some cases. And they have the added feature of automatically emailing any past landlords to ask basic questions about: did they pay rent? Were they a good neighbor? You know, all that type of thing.
Chris: Reference questions. Saves you a lot of time, so you don't have to do that.
Eli: Gets you through a step right there. Yeah.
Chris: Got it.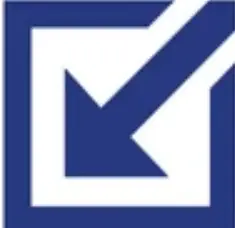 Also Read: The Best Tenant Screening Service for Small Landlords
Eli: Okay. So next we moved into leases, the actual lease documents and signing. Cozy gives you the ability to take documents either that had been paper and then were scanned, or if you'd had done it electronically some other way and upload them so that tenants and landlords can both see them which is nice. But Avail's got quite a bit deeper functionality on this front because they have lawyer reviewed localized leases. And it's a really rapidly changing legal landscape for landlords these days. So we think that this is really important. And for that reason, we gave this category to Avail. Not only can you create the documents, but then you can actually have them electronically signed on the platform. So really smooth things out and protects landlords a lot better.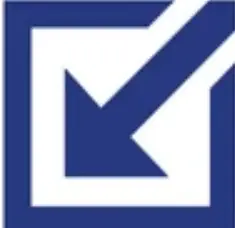 Also Read: Residential Lease Agreements: Best Software for Small Landlords
Chris: Yeah, that sounds good. Okay. And then what about collecting rents? Like how do they do that? We all want our money.
Eli: Yeah. Hot topic. This is what lots of landlords are looking for: electronic rent collection. Both products allow you to get a payment from your tenants by a credit card, debit card, or electronic bank to bank transfer, also known as an ACH. The basic Cozy level of membership is free for both tenants and landlords and the transfer time is about four to seven days. So it takes awhile to get from the tenant's bank to the landlord's bank. You could pay for a subscription for $2.95 per unit per month. And that gets you a little faster transaction time. And that's about three days. They charge 2.75% for card transactions. Avail charges per transaction. The tenant pays $2.50 per ACH transfer.
Eli: This is with their free membership. But if you pay as a landlord for the unlimited plus plan which is $5 per unit per month, then electronic payments are free for both parties. And they get processed overnight. It's a single day. In either case, Avail charges 3.5% for credit card transactions. So that's a little more. We judged this again to be a tie because it's really your priorities. Do you want the money very quickly or are you prioritizing lower costs for yourself and the tenant, or both.
Chris: Right. And that one day transfer time that Avail offers – that's the fastest that we've seen from anybody.
Eli: Yep. Fastest otherwise seems to be about three days. So, this is the only product we've seen that's a single day.
Chris: Okay. And what do you got next?
Eli: Yeah. financial tracking and reporting. Avail has a tool that tracks incoming rent. You have records of that within the system. And they also give you a way to attach notes and receipts when there are maintenance tasks that are completed. Cozy has a little more functionality here. They do that same rent tracking and recording, and they also give you a way to track expenses by category, by property and by unit. So it's a little more granular. It gives you a little easier time when you go to prepare your taxes and that type of thing. So anyway, we gave this category to Cozy because we really felt that they provided more.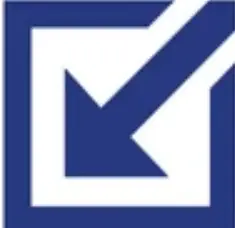 Also Read: Best Online Rent Payment Service For Small Landlords
Chris: Okay. And then you touched a little bit about maintenance but you also looked into how these products handle that a little bit.
Eli: Yep. Both provide tenants a portal to report issues, repairs or maintenance. And both really pull communication into one place, which is nice, so that you don't have emails with separate people going, or text or phone that you got to remember, or pull together notes. But the advantage that Avail has is that there's a searchable contractor database of either your service providers that you you've entered in the system or those that landlords in your area have uploaded.
So whether you've got somebody or you need somebody, you can go to that database and then you can loop them into the conversation with the tenants, and kind of step back and allow some of the coordination to happen between the two people that really need to be both in the same place. So we felt like Avail on this feature really provides a lot more and we give the gold star to them.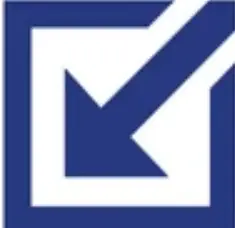 Also Read: Manage Maintenance on Rental Property using Property Management Software
Eli: Next we looked at pricing, another hot topic. And it really depends on what's important to you. You know, it's definitely possible with Cozy to really have no costs to either tenant or landlord and you get into the paid subscriptions when you want faster transactions. Avail offers a few more bells and whistles though and charges a little bit for those. They provide the localized leases and the faster transfers and that type of thing. So we gave this a tie because you, as a landlord are gonna want to look at, do I care about having no expense, or am I willing to pay a few dollars, or have my tenants pay a few dollars, for a few more features.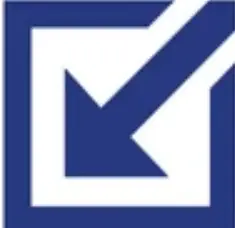 Also Read: The Best Free Property Management Software for Small Landlords in 2020
Chris: Got it. Okay. And then lastly, you talk about a bonus feature and we all like bonus features. What do you got?
Eli: Yeah. So the bonus feature here is another feature that you don't find with any other product that I've seen. It's a rental property calculator, and it's a comprehensive tool for an investor to look at any given property and analyze how sound an investment in it might be. There's purchase price and income, and factors such as utilities that you have to pay for. Property taxes. So it really gives you a great way of analyzing, on balance, how this is gonna perform as an investment. So, it's a really nice thing to have whether you're experienced or not. It's good to have a methodology to look at these things.
Chris: No more spreadsheets.
Eli: That would be nice.
Chris: Okay, great. So it seems that both Cozy and Avail offer really valuable features. But depending on individual landlords and what you feel are the important aspects or the most important needs that you have, that'll determine, which product might be the most useful for you. So I guess tthe takeaway is consider what your priorities are, choose a product and give it a try.
Eli: Yep. And the link to the article will be below. And, we break that down head to head. So at another glance, you can refresh your memory on this stuff.
Read the Article: Avail vs Cozy Tenant Screening
Chris: Alright. Well, thanks Eli. And thanks everybody for watching.
Eli: Thank you. Bye bye.
---
Disclosure: Some of the links in this post are affiliate links and Landlord Gurus may earn a commission. Our mission remains to provide valuable resources and information that helps landlords manage their rental properties efficiently and profitably. We link to these companies and their products because of their quality, not because of the commission.