In this article, Chris Lee and Eli Secor discuss why they recommend changing locks between tenants. As further discussed in the "Locks for a Rental Property" video extra, they do so not only for tenant safety but also for the security of the property. They also examine the differences between electronic and manual locks.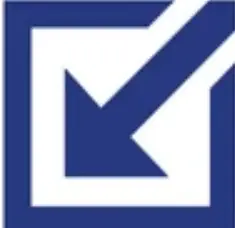 Also Read: Do Landlords Have to Change Locks Between Tenants? Should They?
To start off, Chris and Eli talked about the laws regarding lock changes, stating that it varies by location. 
"We are required to, here in Seattle. My guess is that most places don't require it, but we highly recommend that you look into the law and be sure that if you are required to do it, you're absolutely following through on that. Both so you're not on the wrong side of the law, as well as the potential for being liable for some kind of damages if you don't, and somebody has an issue with somebody breaking in or that type of thing," Eli said.
What Are Your Options When It Comes to Lock Changes?
Manual Locks
The first is utilizing a manual lock. However, one of the cons of this is that you'll be spending money either on a new deadbolt each time or a locksmith to re-key. 
Non-Electronic Keypad Locks
Another option is to buy an electronic lock, which has a numbered keypad and allows you to set codes. Once a new tenant moves in, it makes it easy to change the code. Some even allow you to set multiple codes at once. 
Eli also mentioned that there are also non-electronic versions of keypad locks. Although it's not what he uses and would not recommend them.
Battery-Powered Electronic Locks
"For me, I use the Schlage, off-the-shelf, electronic battery operated, either deadbolts or levers. What I usually do is have a keyless knob and a keypad deadbolt. Since the deadbolt's much more secure, and I don't want to also have a key or another keypad for the lever. I just change out the two of them. The passage knob on non-locking is very cheap and the deadbolt's $100-130 usually. That's my approach," Eli said.
If you choose to use a battery-powered electronic lock, ensure that you are changing the batteries regularly. Eli does it routinely about once a year. 
Smart Locks
There are also smart locks as well, which are Wi-Fi enabled. 
"You can give access via your phone, you can change codes via your phone, you can even unlock it remotely if you're not there and somebody needs to get in. You can push a button on your phone and it unlocks right there," Chris said. 
Both Chris and Eli mentioned the usefulness of these locks in terms of maintenance people, given that you can provide access for a short amount of time. It can also be useful for granting one-time access if a tenant forgets their code. 
Eli also mentioned more sophisticated systems, such as ones for larger buildings. These can allow you to contact different units and be buzzed in. Other sophisticated systems include ones that have facial recognition.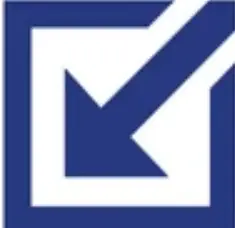 Also Read: Swiftlane Intercom and Access Control Review
An additional benefit of a smart lock is the ability to provide remote showings. 
"If you just open the door for [prospective tenants] remotely or give them a code in advance that expires after a particular amount of time, they can go and look at it themselves," Chris said.
All in all, Chris and Eli recommend battery-powered, electronic locks. 
"They're convenient, they're easy, they're affordable," Chris said.
Lock Changes: Landlord Gurus Takeaway
When it comes to lock changes, it's better to be safe than sorry, even if the law in your location doesn't require it. There are a variety of options out there, including manual, electronic, and smart locks, and it's important to choose the one that's right for you.
Recommended Products:
Deadbolt: https://amzn.to/3qpLSpY
Entry Lever: https://amzn.to/3OOsv3g
Wifi Deadbolt: https://amzn.to/3KCX1L3
Wifi Entry Lever: https://amzn.to/3OQuDYn
Disclosure: Some of the links in this post are affiliate links and Landlord Gurus may earn a commission. Our mission remains to provide valuable resources and information that helps landlords manage their rental properties efficiently and profitably. We link to these companies and their products because of their quality, not because of the commission.