Landlords might experience lost rent due to several reasons, such as property damages, fire, flood, etc. Sometimes a tenant may also stop paying rent. Having rental loss insurance that compensates you for lost rent is a good way to protect yourself from business income loss. In this article, we discuss two different types of rental loss insurance and what they cover. We also share a few options to help landlords protect themselves against lost rent.
What Are My Options for Rental Loss Insurance?
There are two types of insurance for landlords that cover lost rent. Let's take a look at them.
Landlord Insurance
Landlord insurance protects the landlord when the building or property suffers damage, such as from fire, theft, flood, etc. A standard landlord insurance policy often includes loss of rent, protecting landlords from monetary loss if the property becomes uninhabitable. However, some insurance providers offer it separately as loss of rent insurance.
Typically, landlord insurance also includes liability coverage in case a renter is injured on the property. All landlords usually have this coverage on their buildings. However, it doesn't cover a tenant that doesn't pay rent. It also doesn't cover any intentional damage done by the renter, such as vandalism. However, if the tenant accidentally damages the property, landlord insurance will likely cover the repair costs. You also do not receive coverage for theft by the tenant, unless the theft is a result of a forced entry (such as a break-in). Moreover, this insurance isn't for you if you own and live in a home and rent out a room in that home.
Keep in mind that landlord insurance isn't the same as homeowners insurance. Standard homeowners insurance usually does not cover rental activity or related risks. So if you want protection from the financial impact of property damage and liability, you need landlord insurance.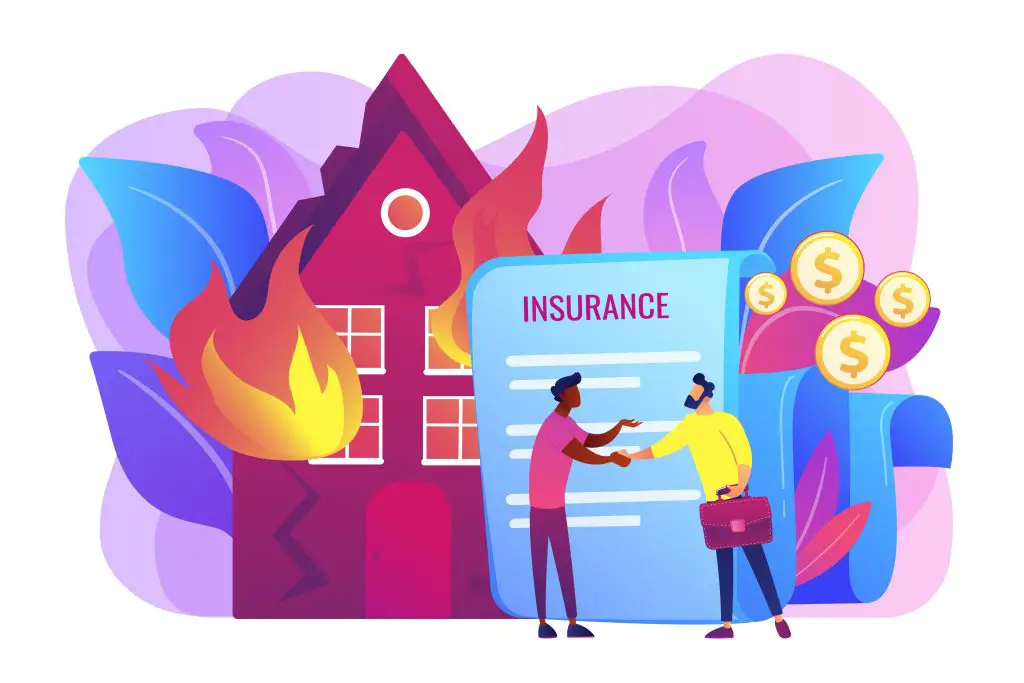 Rent Guarantee Insurance
Rent guarantee insurance, also called rent default insurance or rental income loss insurance, is a risk management solution that protects the landlord if a tenant defaults on their rent payment or is unable to pay for reasons out of their control, such as job loss, relationship turmoil, cash flow problems, or military deployment. This type of insurance pays the monthly rent for a set period if the covered renter stops making payments.
The coverage depends on how the insurer assesses the risk of non-payment for each tenant. The insurance company will run its own screening and background checks on each renter before determining the premium to insure the renter, if at all. For instance, the insurer is likely to reject an application to protect rental payments if a renter has a history of defaulting on payments. Moreover, the tenant will need to have a steady job in order to qualify for such a policy.
Rent guarantee insurance is a relatively new type of product, which is why most landlords don't have it. It is an excellent tool to protect you against damage done by tenants or their pets, unpaid rent, and lease breaks. It also offers eviction protection, helping landlords with legal fees when they have to evict a tenant. You can protect your cash flow by financing maintenance costs and ensuring on-time rent deposits.
However, there are a few cases where rent guarantee insurance won't cover unpaid rent, including a landlord's failure to comply with the tenancy agreement or keep the property fit to live in.
Avoiding Lost Rent
You can avoid losing rent by being proactive and purchasing landlord insurance or rent guarantee insurance. Below is a list of a few reliable providers that offer rental loss insurance.
Recommended Landlord Insurance Providers
1. Obie
Obie offers landlord insurance in all 50 states. So far, it has insured more than $4 billion in property. Obie provides coverage for a variety of property types, such as single-family rentals, condos, duplexes, triplexes, and apartment buildings with more than five units.
Whether your property is vacant, rented out as a short-term rental (like AirBnB), or you're in the process of renovating or flipping, Obie provides customizable coverage options for landlords. As stated on their website, you can expect to save 25% with Obie on average.
2. Steadily
Steadily is a leading provider of comprehensive insurance solutions for landlords. Their landlord insurance policies are designed to provide maximum protection at an affordable price. Steadily's policies offer a variety of coverage options to fit the specific needs of each landlord, and their customer service team is available to answer any questions and assist with claims.
3. Azibo
Azibo's landlord insurance offers property protection against fire, lightning, explosion, or vandalism. It also offers liability protection, covering any legal, medical, or settlement expenses in the event of an injury on the property.
You can also request additional coverage for other structural damage (such as to fences, sheds, or unattached garages), smoke damage, damage to your personal property (such as to furniture, artwork, or stored items), vehicle damage, water and sewer backups, and even loss of rent if your property becomes uninhabitable because of damage.
4. Honeycomb
Honeycomb's landlord insurance offers protection against damages from perils like fire, lightning, wind, hail, and electrical/gas malfunctions. It also provides liability protection if someone is injured on your rental property.
On average, Honeycomb's landlord insurance costs 40% less than typical homeowner insurance. The policy is designed to specifically cover properties that are rented out. It helps to protect you against business income loss if your rental unit becomes temporarily inhabitable.
Recommended Rent Guarantee Insurance Providers
1. Avail
Avail has partnered with Steady Marketplace to offer rent guarantee insurance to landlords across the country. It provides rent reimbursement options if a tenant stops paying rent, saving you from bearing the cost of unpaid rent. Avail's rent guarantee insurance covers six weeks to six months of lost rent per year, allowing landlords to begin the eviction process (if needed) without giving up months of rental income.
Landlords with multiple rental properties can buy a separate policy for each property. If your property has two or more units, then you must buy insurance for all units simultaneously. Insurance costs are paid yearly, but monthly payment options are likely to be available in the coming months.
2. BelongHome
BelongHome manages all aspects of rentals so that you don't have to. On average, BelongHome will find a tenant for your rental in 19 days and receive 29 applications. They will also assist with renovations done by their staff.
In addition to helping you find a tenant, BelongHome also offers guaranteed rental income from your property. You can choose to get paid on the first of every month or receive the entire year of rent upfront.
3. PayRent
PayRent offers a collection of features and controls (called RentDefense) that protect landlords from the risk of late or missed rent payments. Using a combination of bank balance verification and payment controls, RentDefense helps make sure you get paid when it is due and protects you from lost rent.
PayRent also helps you to avoid late or lost rent by making rent payments easier for tenants through its RentCred incentive program. It rewards them with perks like free rent reporting to all three major credit bureaus and access to interest-free emergency funds when cash gets tight.
4. TheGuarantors
TheGuarantors provides both rent and deposit coverage. With their rent coverage, you are ensured rental income without requiring a guarantor or co-signer. Their deposit coverage has renters pay a small fee instead of paying a traditional deposit, and provides landlords insurance against missed rent, damages, legal fees, and more.
TheGuarantors' coverage is free to landlords, as renters pay a percentage of one month's rent depending on the type of coverage that landlords want. However, not all renters are approved for coverage.
5. Nomad
Nomad is a great tool for landlords who are looking for a self-service solution to renting their property. Along with offering guaranteed monthly payments, it also manages your property's marketing and leasing, finds vetted tenants, acts as a payment platform, and coordinates maintenance and repairs.
As soon as it places renters in your home, Nomad begins to guarantee your rental income. You won't have to worry about delinquency or missed payments. Even if you already have a tenant in your rental property, Nomad can still guarantee your monthly rent. However, your resident will have to pass its screening criteria. Once they pass, Nomad will send you a contract guaranteeing your monthly rent.
Tenant Screening to Avoid Lost Rent
Although rent guarantee insurance is an excellent way to protect you against lost rent, it is also important to find good tenants so you are less likely to lose rent due to non-payment. For instance, running a credit check will help you to determine their financial strength and the ability to make on-time rental payments. It will give you information beyond their credit score, such as outstanding debt, delinquent rental bills, prior evictions, lawsuits, bankruptcies, etc. You can learn more about it in our article on how to screen tenants for your rental property.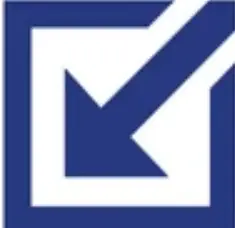 Also Read: The Tenant Selection Process: 7 Steps to Choosing the Right Tenant for Your Rental
Rental Loss Insurance: Landlord Guru's Takeaway
One of the greatest risks to a landlord is the loss of rental income, brought about by either non-payment of rent or a storm, fire, explosion, or vandalism, rendering the property uninhabitable until repairs are complete. In any case, landlords can insure themselves through rental loss insurance. Along with carefully screening tenants, consider purchasing landlord insurance and rent guarantee insurance to protect yourself against lost rent.
Disclosure: Some of the links in this post are affiliate links and Landlord Gurus may earn a commission. Our mission remains to provide valuable resources and information that helps landlords manage their rental properties efficiently and profitably. We link to these companies and their products because of their quality, not because of the commission.