Collecting rent is not always as simple as it should be. There can be late, delinquent and missed payments. You might feel that the only way to deal with late or unpaid rent is eviction, however, it should be your last retort. Eviction is quite a lengthy and expensive process. So, instead you must strategize to ensure that your tenants pay their rent on time. In this article, we will be giving you some tips on optimizing your rent collection process while maintaining your sanity.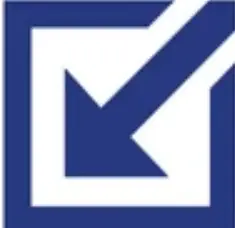 Also Read: Partner Spotlight: Double Your Rental Income with PadSplit
The Best Online Rent Payment Service
We believe using a good online rent payment service should be central to your rent collection process. We have compared several of the top software products across a variety of factors and have determined the best online rent payment service for small landlords:
SERVICE
DESCRIPTION
RATING
MORE

BEST OVERALL

PayRent

With a simple pricing structure and a focus on rent collection, PayRent helps property owners and managers collect rent online safely, reliably and automatically.
Rent Collection

Read ReviewSign Up Here

BEST SOFTWARE

Avail

Advertise your property, find and screen tenants, sign leases, collect rent, and e-sign custom local leases, with tools built specifically for DIY landlords.
Strength: Complete Solution

Read ReviewSign Up Here

BEST HYBRID

Hemlane

Hemlane is a next-gen property management tool that helps property owners manage their rentals. More than simply property management software, Hemlane is a platform that bridges the gap between DIY and full service property management.
Strength: Hybrid Property Management

Read ReviewSign Up Here
For more information about our criteria and scores, read more: The Best Online Rent Payment Service for Small Landlords
Tips to Refine Your Rent Collection Process
No matter which online rent payment system you end up using, you will still want to do everything you can to make getting your rent payments as pain-free as possible. Here are our top 5 tips landlords can do to make rent collection fast, easy, and reliable:
1. Effective Communication
You should make it very clear to your tenant when the rent is due up front. Specify a particular day of the month by which the tenant should pay the rent.  The due date and any grace period should be noted on the lease agreement. Of course all renters must carefully read and sign it. If late rent payment does become a problem your best bet is usually to communicate with your tenants about the reasons for the problem. Ask them when they will be able to pay the rent and what steps they are taking to avoid missing the due date again. 
Efficient communication about late payment, due dates and late rent fees will avoid any confusion on the part of your tenants. For example, writing the due date and repercussions of late payment into the lease will make tenants take rent payments seriously. Secondly, if there are any legal troubles, you will have a solid ground that you communicated with your tenant about the due dates and the consequences of non-payment. 
2. Late Payment Fee 
You can also charge a late rent payment fee to ensure that your renters are paying their rent regularly on time. Many states and cities have laws regulating late fees a landlord can charge.  For example, in Chicago landlords can charge $10 on the first $500 of the rent amount and then 5% on the rest. So, if your rent is $1000, then the late payment fee will be $10+$25= $35. This is the maximum late fee you charge legally in Chicago. How strictly you implement the late fee policy is also up to your discretion. Sometimes, tenants have a genuine problem and as a landlord you should understand that. Therefore, we recommend choosing a suitable late rent amount, which is a financial motivator but not a burden. 
3. Online Rent Payments System
Traditional methods of rent payment (cash, checks, and money orders) can cause unnecessary problems. Most of your renters are probably making online payments for paying their phone or utility bills. We recommend asking them to do the same for rent. This will make the process more transparent and secure. They can opt for automatic rent payments at a scheduled date and they won't have to worry about late fees or delinquent payments. Both landlords and tenants can see when the payment is scheduled and received. They will also receive electronic receipts of the rent payments. 
4. Reward Timely Payment
In addition to enforcing consequences for late payments, consider incentivising your tenants with some rewards if they pay their rent on time. If they get rewarded in some way, it will motivate them to pay their rent on time. For example, landlords can report on-time rent payments to credit bureaus, which will boost the credit score of the tenants who pay on time. Some online rent collection services report both on-time and late/missed payments to the credit bureaus. For example, PayRent, an online rent payment service, allows property owners and managers to collect rent quickly, securely and safely through their online platform. They are also the first to report on-time and missed payments to the three credit bureaus – TransUnion, Experian and Equifax. PayRent also sends automatic reminders to tenants which avoids a common reason for missed payments: tenants simply forget.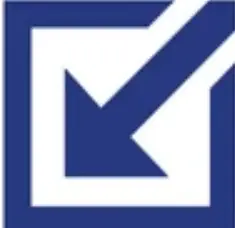 Related Read: Benefits Of Reporting Rent Payments To Credit Bureaus For Landlords
5. Choose Your Tenants Carefully
Lastly, it is important that you choose an appropriate tenant who will pay their rent on time. You must screen your tenants carefully and assess their credit and rent payment history. Have comprehensive rental criteria to ensure that your tenants are consistent in paying their rents. Check if your tenant's income is enough that he/she can pay the specified rent. Call their landlord and job references and cross-check the information they gave in their pre-screening interview.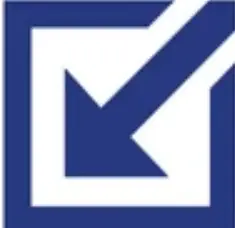 Related Read: The Best Tenant Screening Service for Small Landlords
Landlord Gurus Takeaway 
To collect rent seamlessly, we recommend communicating effectively with your tenants, implementing late payment fees, using online rent payment systems, rewarding timely payments and choosing your tenants wisely. These steps will reduce the stress that comes with being an independent landlord. Encourage your tenants to pay their rents through online platforms. You should always take into consideration the federal, state and local laws before setting a rental checklist criteria and late fee payment policy. 
Disclosure: Some of the links in this post are affiliate links and Landlord Gurus may earn a commission. Our mission remains to provide valuable resources and information that helps landlords manage their rental properties efficiently and profitably. We link to these companies and their products because of their quality, not because of the commission.