In the next part of Finding a New Tenant for Your Rental, Chris and Eli talk about the pre-screening process. As discussed in this video, they discuss the types of questions that you should ask, when you should ask them, as well as tips for showing your unit to applicants.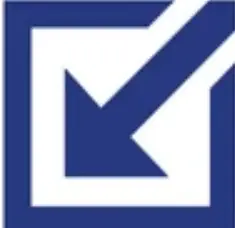 Also Read: Best Pre-Screening Questions To Ask Potential Tenants
Pre-screening questions are important for confirming and verifying that potential applicants will meet your criteria before going through the process of showing the unit or submitting an application.
"At the end of the day, it's to save everybody a little bit of time," Chris said.
Pre-Screening in Listing Ads and Correspondence
The very first opportunity for you to start the pre-screening process is in your listing ad. You should specify certain criteria, such as if you don't allow pets or smokers, or if you have an income-to-rent ratio. You should also include the length of your lease, the start date that you would like the vacancy filled, and the rent and security deposit amount.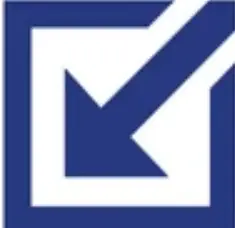 Also Read: The Best Tenant Screening Service for Small Landlords
"That's kind of your first opportunity to start the pre-screening process. People who see that and they understand that they may not be qualified, for them, they can just stop the process right off the bat," Chris said.
Your next opportunity is during correspondence with the interested party. This is where Eli does most of his pre-screening.
"In the very first response to everybody that's interested, I ask, 'Do you have animals of any kind?' I don't call them pets because I'd like to know whether or not there's an animal, no matter what classification," Eli said.
Eli states that it's important that everyone follow FHA laws about discrimination against protected classes. For landlords, paying careful attention to service animals and emotional support animals is especially relevant. If you have any questions or are unsure about anything, make sure that you get legal assistance. 
He also asks whether or not anyone who will be living in the unit smokes any substance in any form. Other questions that he asks include ones about move-in dates and whether the potential applicant has the income-to-rent ratio that he's looking for. 
Once he asks his questions and determines that they're qualified, he will set up an appointment to show the unit.
Before, During, and After Showings
Before the showing, however, make sure that you clean up the unit. Eli likes to get there early to sweep, open blinds, and turn on the lights. He also does so to ensure that he's there on time to greet people.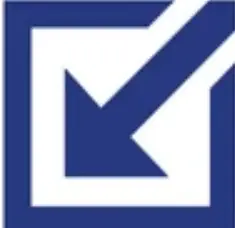 Also Read: Rental Turnover, Preparation, and Upkeep: Landlord Gurus Experience
"During the showing, it's a really good idea to ask a bunch of open-ended questions that are kind of get-to-know-you oriented, get to know the situation. I usually do it during the showing and I ask, 'Where are you coming from today?' Which usually tells me where they're living or they tell me something about their situation," Eli said.
Chris asks similar questions, but states that sometimes he needs to ask a little more.
"It might be, 'How much are you currently paying in rent? Or, why are you moving now? What's your current situation? Where do you work? Are you moving to be closer to work?' Things like that," Chris said. "It's conversation starters, it's getting to kind of extract more information to see whether they meet that qualification, criteria standards that you've set." 
Additionally, when showing your unit, Chris reminds you to show the entire property.
"If you got storage units or storage rooms and bike storage, show that. Even if you've got areas that maybe don't look the greatest, common areas that maybe don't shine, show them everything. You don't want tenants to discover things that they might not be happy about later. Again, you don't want to mislead anybody at the same time," Chris said.
After the showing, Eli tells the applicants to feel free to reach out with any other questions. Doing so invites them to follow up and keeps the communication going. Although, both Chris and Eli take note of observations from the showing. Things such as whether or not they parked in a no-parking zone.  
"It's an indication and it's sort of that pre-screening process where you can see if they're gonna be a good fit, whether they're gonna take care of your property, whether they're gonna respect you and respect your time," Chris said.
In a place like Seattle, landlords are required to post their rental criteria in the listing ad. Due to this, Chris and Eli have one of their criteria as "obey all posted notices and rules of the property."
"If they don't follow those rules, you have a documented response. You can say, 'Yeah, you don't qualify because you didn't meet these criteria, which entailed showing up on time,'" Chris said. 
Pre-Screening: Landlord Gurus Takeaway
Pre-screening is an important step in the tenant-finding process. It ensures that the potential applicant is qualified before officially applying. Although, this process is ongoing, as it continues even as you are showing them the unit. When doing the showing, small talk can help you determine whether or not they're a good fit for your unit.
Disclosure: Some of the links in this post are affiliate links and Landlord Gurus may earn a commission. Our mission remains to provide valuable resources and information that helps landlords manage their rental properties efficiently and profitably. We link to these companies and their products because of their quality, not because of the commission.