In this video, founders Chris and Eli discuss pre-screening and showings. What questions should you ask? When should you ask them? They also provide tips for showing your unit to applicants.
Topics in this video include:
Pre-screening questions [0:34]
The different times and ways that you can ask pre-screening questions [2:35]
Getting to know an applicant while showing your unit [5:07]
What to do before showing your unit [8:34]
Tips for showing your unit [9:15]
Transcript
Eli Secor: Hello, you've got Eli and Chris from Landlord Gurus here. We're back. We've talked in the last couple weeks about how to set up the best advertising listing for your vacancies. We've also, talked about how to set a list of criteria by which you are going to select a tenant. Both so that people who are interested in the unit know what's expected, as well as a good checklist for you to follow to make sure you get the best tenants.
Today we're gonna go into the pre-screening process and questions that we suggest that you ask, early in the process. So that everybody knows what they're getting into, you don't waste time, we figure out whether or not it's a fit early on. The first couple of questions are what are pre-screening questions and why do we ask them? So Chris, take us away on that stuff. 
Chris Lee: Got it. So, pre-screening questions, like you'd mentioned there, are just questions to confirm and to verify, from the potential applicants, that they will meet your criteria that you've set, that you've talked to them, or showed them or posted in your application.
So it's to just to reconfirm that, like you mentioned, at the end of the day, it's to save everybody a little bit of time so that if everybody that wanted to come take a look at it, if you scheduled an appointment to show it, you could be pretty busy. There might be a lot of people who at the end of the day are just not qualified or didn't read the ad. If you say no smokers and they are smokers, you know? So it's just to get a lot of that out of the way in advance so that you're not wasting everybody's time. 
ES: Right. I actually in practice find that most people just can't remember everything from every listing that they're looking at.
Some people, particularly smokers and people who have pets will hope that it just doesn't come up. I make sure to cover those basics. While we're talking through this, we definitely want to emphasize that it's really important to make sure that you follow the FHA laws about discrimination against protected classes very carefully.
In this setting, in this context, often what comes up are service animals and emotional support animals. Those are covered under the people with disabilities category, which is a class of people that you absolutely cannot and should not discriminate against. So be very careful with that. Get legal assistance if you need it to understand.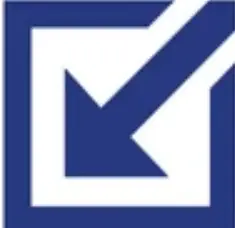 Also Read: Emotional Support Animal Housing Laws: A Landlord's Guide
So, alright. There are a couple of different times and ways that you can ask these pre-screening questions. Chris, why don't you talk about what you put in your listing that communicates some of this stuff.
CL: Right. So the very first opportunity for you to kind of start the pre-screening process is during that listing ad. We've talked about this before with the rental criteria checklist, but it's sort of reiterating that if you don't allow pets, or if you don't allow smokers, or if you have an income-to-rent ratio, you specify all that in your advertisement.
The length of your lease, the start date that you wanna have the vacancy filled by, the rent, security deposit amounts, whether we're stating the fact that you will be doing credit checks. We recommend credit checks and tenant screening and employment verification.
Things like that you put in the ad and that's kind of your first opportunity to start the pre-screening process. People who see that and they understand that they may not be qualified, for them, they can just stop the process right off the bat. 
ES: Yeah. One I've just added in the listings is to communicate that I require renter's insurance. Some people will have feelings about that. 
The next opportunity is during the correspondence that goes on once a party has expressed interest in renting the place. They reach out and you and say, "Hey, can I have more information? I'd like to see the place." So this is where I do most of my pre-screening.
In the very first response to everybody that's interested, I ask, do you have animals of any kind? I don't call them pets because I'd like to know whether or not there's an animal no matter what classification. And, does anybody who lives here smoke in any form, of any substance? I'm trying to narrow down people who smoke as opposed to people who say they don't smoke inside. When are you gonna move in? When do you wanna move in? It's May now and sometimes they wanna move in sometime in August, so there's a big time waster if you don't get that lined up.
Have you given notice to your existing landlord? That's one that I don't always do, but I think it's a good idea. And do you have that income-to-rent ratio that I'm looking for? Which for me is two and a half times. And then I say two and a half times after you paid any of your big debts, like student loans or cars and that type of thing.
So once we have asked all of the basic pre-screening questions during the correspondence, we set up an appointment to show the apartment.
Either before we do that or during the showing, it's a really good idea to ask a bunch of open-ended questions that are kind of get-to-know-you oriented, get to know the situation. I usually do it during the showing and I ask, where are you coming from today? Which usually tells me where they're living or they tell me something about their situation.
And, have you lived in Seattle, which is where I am, for long?  Do you know these neighborhoods? I'll often learn all kinds of things. Where do they work? That type of thing, without having to ask a lot of detailed questions and just kind of, opening the air up.
Chris, do you have any of those?
CL: Yeah, yeah, I do the same thing. I ask those questions, and sometimes I get good responses. Sometimes, I have to ask a little bit more. And it might be, how much are you currently paying in rent? Or, why are you moving now? What's your current situation? Where do you work? Are you moving to be closer to work? Things like that. So yeah, it's conversation starters, it's getting to kind of extract more information to see whether they meet that qualification, criteria standards that you've set. 
ES: Right. And then once we're done with the showing, I always invite people who have seen the place to feel free to reach out to me with any other questions. It invites them to kind of follow up. People always have questions afterward or often do. It keeps the communication going, especially if it's somebody I'd like to apply.  And then there is the step where you've done the showing and I do kind of an internal evaluation about how it went, not just objectively, but you know, the nuances of how it went. So, Chris, I know you've talked about, did they park in a no parking zone? What are some other things that you note and take away that inform your decisions? 
CL: Yeah, so this is sort of like your last opportunity to do pre-screening. It might not be asking questions at this point, but in my mind, it's still part of that pre-screening process.
And it is, like you said, it's observing whether they have followed the rules. You know, did they park in a no-parking spot or did they remove their shoes? If you have a sign that says, please remove your shoes, or please put the booties over your shoes, did they follow those rules?
If you've got a no-smoking policy, did they light up a cigarette while they're inside? I don't know. Things like that. Again, it's an indication and it's sort of that pre-screening process where you can see if they're gonna be a good fit, whether they're gonna take care of your property, whether they're gonna respect you and respect your time.
ES: Some of these things, here in Seattle, we put these in the criteria, which is communicated along with the listing. So, obey all posted notices and rules of the property.
You know, that type of thing. 
CL: Right. So if they don't follow those rules, you have a documented response. You can say, yeah, you don't qualify because you didn't meet these criteria, which entailed showing up on time. 
ES: That's an important one because that often doesn't happen.
Okay, so let's jump back just a little bit to before the showings actually happen. So we had a couple of tips, we'll link to them below. Make sure that you get the place really clean, get it looking as good as it can. I get there early. I sweep anything that needs to be swept, I open blinds, I turn on lights. I'm there on time to greet people. It's just the niceties of creating the best impression possible. And just like we want them to do that with us, you know, it pays to show that you care. And it creates much better outcomes.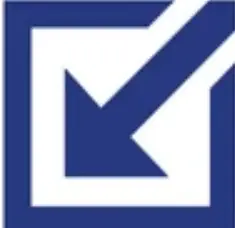 Also Read: Rental Turnover, Preparation, and Upkeep: Video Extra
CL: Exactly. And along the same lines, you know, show the entire property. If you got storage units or storage rooms and bike storage, show that. Even if you've got areas that maybe don't look the greatest, you know, common areas that maybe don't shine whatever, but show them everything.
You don't want tenants to discover things that they might not be happy about later. Again, you don't want to mislead anybody at the same time. So, you know, I'd say, well, first and foremost, make sure that those places do look good, like you talked about before, clean, sweep, things like that. If there are things, just make sure you show everything. 
ES: Yeah. And I take the opportunity to talk up the neighborhood during that time.
Okay. Well, Chris, I think we covered what we set out to today. So should we, call it a wrap on this edition? And, we'll be back in the next week or so with kind of the next step in filling a vacancy.
So in the meantime, please subscribe to this channel. Please subscribe to our newsletter. Like everything that we do, and if you would, send us comments. Above all, just come back. So thanks very much for watching.
CL: Thanks. See ya.
Disclosure: Some of the links in this post are affiliate links and Landlord Gurus may earn a commission. Our mission remains to provide valuable resources and information that helps landlords manage their rental properties efficiently and profitably. We link to these companies and their products because of their quality, not because of the commission.