Property management software is no longer a tool limited to large property management businesses. At this point affordable online products are widely available to landlords with portfolios of all sizes, and are being being adopted by more and more investors. LeaseRunner property management software, for example, is a powerful resource for property owners and managers looking to fill vacancies and make sure their lease agreements are in line with current local laws.
LeaseRunner Strengths Include: screening tenants, collecting rent online, and lawyer-reviewed lease agreements that are kept up-to-date with the constantly changing rental laws across the country. In addition, those lease documents are signed electronically on LeaseRunner's platform, making an in-person meeting unnecessary.
In our opinion the best part about LeaseRunner is the flexibility of its services. Landlords enjoy the pay-for-service model where they only pay for what they use. This means there are no monthly or annual subscription fees, as LeaseRunner is 100% free until a landlord needs to order a screening report or lease documents.
In this article, we'll cover everything you need to know about LeaseRunner property management software so you can determine if it's right for your property rental business.
Also Read: Should you have your tenants sign leases remotely?
---
LeaseRunner Pricing
LeaseRunner offers à la carte pricing. Consequently all services are priced individually. Most services can be paid for by the applicant or tenant.
As an illustration, here is a breakdown of their pricing menu. Please note that all prices are per transaction for one applicant.
Service
Price
Description
Rental Ads
Free
Post ads to craigslist, Facebook, Twitter, etc. Generate application buttons and links to include in advertising and send to applicants.
Digital Rental
Application
Free
Email application links to your prospects. They can apply online or via smartphone.
Credit Report
$20
Complete Experian credit report.
Also included: residence & employment history, aliases, & more.
PAID BY: Applicant or Landlord
Criminal Report
$15
Receive thorough nationwide criminal data on your applicants.
PAID BY: Applicant or Landlord
Financial Report
$10
Receive a 3-month overview of your applicant's financial health.
PAID BY: Applicant or Landlord
Eviction Report
$12
Perform a nationwide eviction search on your prospective tenants.
PAID BY: Applicant or Landlord
Digital Lease with e-Signature
$35
Bundle multiple documents into one batch, and email it for e-signature.
PAID BY: Landlord
Online Rent Payment
$4
Collect rent and fees by bank transfer with Tenant Payment Center.
Also, autopay is available.
PAID BY: Tenant or Landlord
---
Advertising
Obviously, your starting point is to create an account on LeaseRunner and setup a unit profile. LeaseRunner then walks you through creating an appealing ad that you can post on your website, Craigslist, Facebook, Twitter, and other platforms. LeaseRunner does syndicate to the Zillow network, however the service prefers providing an Apply Now link that landlords can add to their own site or listings on other sites.
Related Read: Best Free Online Ways To Advertise Property For Rent
---
Applications
LeaseRunner property management software offers A free Digital Rental Application. All you need are:
Applicant's Name (first & last)
Applicant's Email Address
That's it! LeaseRunner takes care of the rest. Once a prospective tenant finds your listing they can apply directly via the Apply Now link, and pay for whichever screening reports you've required. Or, instead, if you've elected to pay for reports yourself, they fill out the application and it's sent to you immediately. Using LeaseRunner's application also ensures that you're in compliance with Fair Housing Laws. You can also include the Apply Now link in an email and send it to multiple applicants at once.
LeaseRunner has made sure it is easy for prospective tenants to apply for your rentals quickly, by designing their application to be both desktop and mobile friendly.
---
Exceptional Tenant Screening
If you want to generate tenant screening reports, LeaseRunner offers a wide range of options. LeaseRunner verifies the identity of applicants and handles getting permission to access personal and financial records, meaning you don't have to worry about release forms, documenting identity, etc. You can either choose to pay for screening reports yourself, or require applicants to pay directly via the platform. In either case you don't have to worry about collecting and securing credit card information.
LeaseRunner really shines when it comes to tenant screening. In addition to offering a menu of report options, each one is incredibly thorough and accurate. Another benefit is that you can select only the reports that are allowed in your location. Here in Seattle, for example, considering an applicant's criminal history when choosing tenants is illegal.
With LeaseRunner, you can generate the following tenant screening reports:
Credit Report
Cost: $20 per applicant
Complete Credit Report with Experian VantageScore 3.0
Payment history (current or past due)
Adverse items, including records of lawsuits filed
Credit limits
Highest balance
Credit Inquiries
Employment & Residence History
Alternate names used
Records of bankruptcy, foreclosure, repossession
Income-to-rent ratio
Background Check / Criminal Report
Cost: $15 per applicant
Criminal Records from all 50 states + DC
Records of felonies, misdemeanors, and infractions
Sex offender registry
Terrorist watch lists
Wants and warrants
Incarceration and probation/parole/release information
Limited international criminal records (Interpol, etc.)
Traffic Records
Financial Profile
LeaseRunner's Financial Profile report is unique among all of the (many!) screening products we've reviewed. Buy reviewing bank records, you get a good look at cash trends and the nature of deposits and withdrawals. This is a great tool to verify the income an applicant is claiming, and to determine their fitness to pay rent on time.
Cost: $10 per applicant
Cash trends
Account Balance vs. Rent Amount graph
All bank accounts from one financial institution
Types of accounts
3-Month and 30-Day Deposits vs. Withdrawals graph
Bank balance trends
Eviction Report
Cost: $12 per applicant
Nationwide search from every major jurisdiction
Up to 10 addresses in one inquiry
Past court actions
Monetary judgments
Property damage claims and more
7-year search history
Screening Reports: Read more about the extensive information each of these reports includes.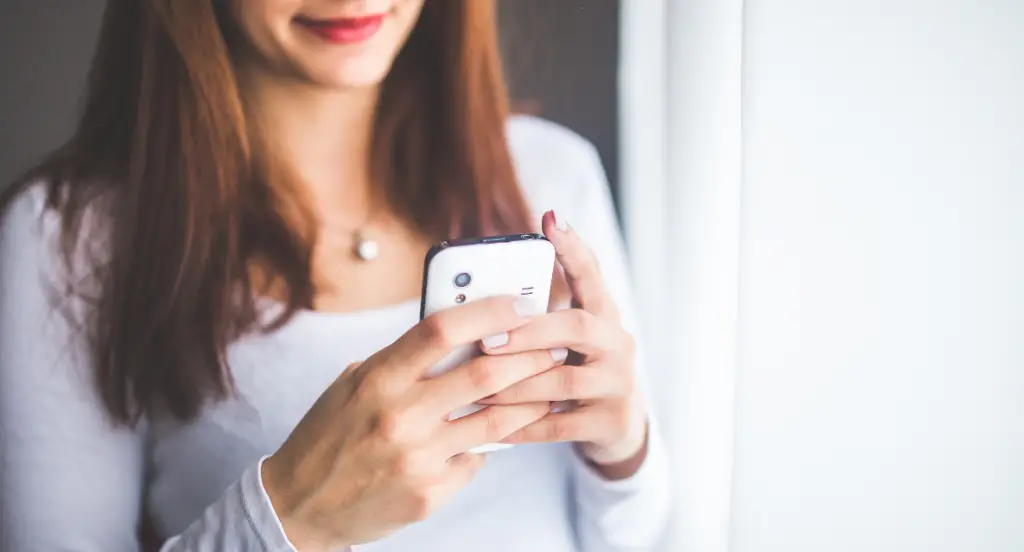 ---
Leases & Signing
As their name suggests, LeaseRunner's focus is on helping landlords implement strong lease agreements with their tenants. With state and local rental laws changing rapidly across the country, making sure the documents you use are up-to-date is vital. Weak, incomplete, or non-compliant lease agreements expose landlords to tenant loopholes, or costly legal action.
LeaseRunner offers a library of state-specific, customizable lease document templates. They offer an easy-to-follow process for creating your lease document batch and sending it for e-signature. With just a few clicks, you can populate your lease batch with property data, lease terms, and your tenant's information.
Note: It is always a good idea to consult an attorney if you have questions about local landlord-tenant laws.
The rental agreement itself is free to create and send, however you (or the tenant) pay $35 when it is signed electronically.
Try Out LeaseRunner: It's always free unless you decide you need to buy a screening report or lease bundle. Better yet, you can bill either of these to your tenant if you like!
---
Rent Collection
For a flat $4 transaction fee, LeaseRunner offers multiple online rent collection features. For instance, each of your properties can be linked to a different bank account.
Also, your tenant can choose between Manual ACH or Autopay ACH payment options, and roommates can pay separately pay their portion of the rent electronically. LeaseRunner does not support credit card rent payments at this time.
Note: "ACH", "EFT", and "e-check" are essentially the same thing; an electronic transfer of funds from one bank account to another.
ACH payments can be set to Autopay on any day of the month, and landlords can access funds in their account on the fifth business day after the tenant makes a payment.
LeaseRunner notifies you by email when your renter:
Signs up with Tenant Payment Center
Makes or cancels a payment
Enables/disables Autopay
Changes bank information
Bounces a payment
Also Read: Reporting and Accounting Tools: Best Accounting Software for Landlords
---
Renters Insurance
While there is a lot to be written about the merits of renters insurance, we believe they can be summed-up easily. Tenants are covered against loss of belongings, living expenses in the case of a problem, and liability. Landlords who require renters insurance benefit from each of these coverages. For example, a leaky roof may not result in having to pay for a tenant's damaged stereo. Also, if a tenant damages the property their insurance may cover repairs instead of the landlord having to pay.
Note: I say "may cover" when talking about renters insurance because policies and local regulations will vary.
LeaseRunner is partnered with Assurant. As part of the application process landlords can require tenants to purchase renters insurance, which they can do conveniently right from the LeaseRunner site.
---
Takeaway
LeaseRunner property management software shines where it comes to tenant screening, strong lease agreements, and collecting rent. It is one of the most flexible rental property management software available. It is convenient for both landlords and tenants, and offers great value because you pay as you go, and only for the specific services you need.
Check out LeaseRunner's site to find out more and decide whether it's the right property management solution for you.
---
Disclosure: Some of the links in this post are affiliate links and Landlord Gurus may earn a commission. Our mission remains to provide valuable resources and information that helps landlords manage their rental properties efficiently and profitably. We link to these companies and their products because of their quality, not because of the commission.