8 Reasons to Manage Rental Maintenance Requests Using Property Management Software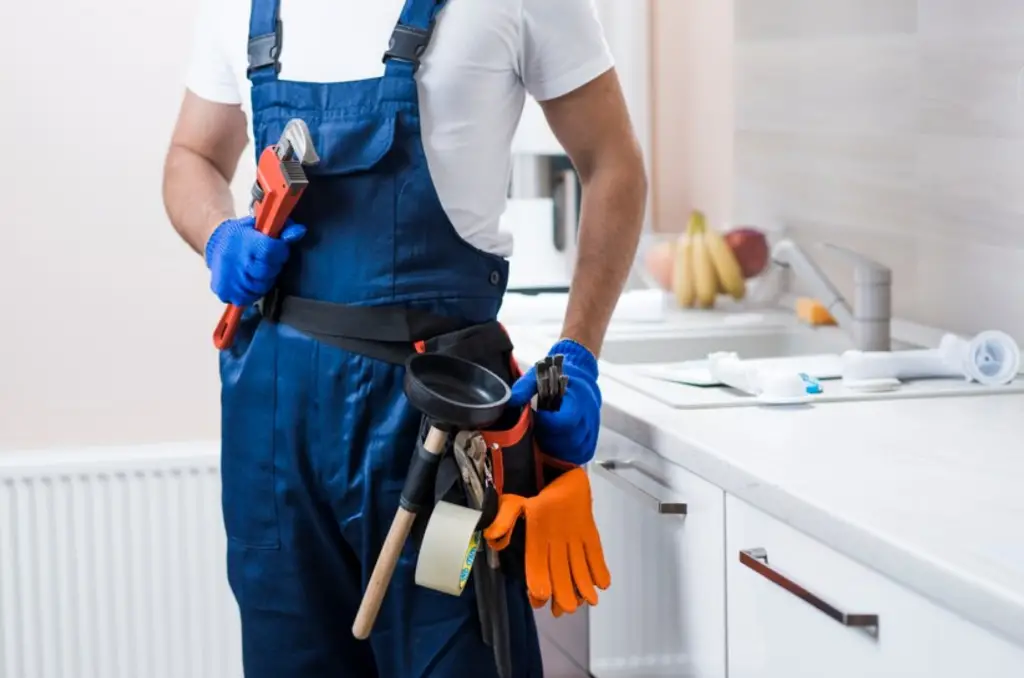 Inundated with rental maintenance requests? One of the most stressful parts of being a landlord is getting a midnight call or text about a repair that's needed. Even when it isn't urgent, there's still the burden of carrying the knowledge that a problem that needs to be solved. On top of that anxiety is remembering the task and tracking the progress. Moreover, managing communication with tenants and service providers can be difficult when you may have phone messages, texts, emails, and handwritten notes.
Managing rental maintenance requests using property management software creates one portal where tenants and landlords alike can communicate and coordinate property repairs and upkeep, whether they be routine or an urgent problem. In this article, we discuss all of the ways using property management software with maintenance coordination features can help landlords streamline the process of rental property maintenance.
Read the article on our website: 8 Reasons to Manage Maintenance Requests Using Property Management Software
Managing Rental Maintenance Requests Using Property Management Software
With the right property management tool, rental property maintenance can become far more efficient for landlords. That's because much of the work can be done electronically and remotely. Plus, you can keep all documents and records of rental maintenance requests in one place, which makes progress tracking and communication easy.
Here are some of the reasons you should use property management software to manage rental maintenance requests.
1. 24/7 Maintenance Coordination
Some property management tools like Hemlane give you access to a 24/7 repair coordinator that can handle your middle-of-the-night emergencies. The coordinator is responsible for diagnosing and troubleshooting rental maintenance requests, scheduling dispatch, and coordinating with your service professionals and renters. The best part is that the system dashboard still gives you full visibility and control of your units and maintenance projects.
Having a coordinator who initially diagnoses problems as they come in helps make sure that you dispatch the appropriate service provider. Avoiding emergency services and assigning the best vendor for the task help keep your maintenance costs down. Moreover, taking maintenance calls at all hours of the day and coordinating with renters and vendors saves the time and stress many independent landlords face.
2. Cost-Efficiency
Landlords have typically had to hire a property manager in order to delegate maintenance coordination and repair tasks. This person would then be responsible for answering calls for rental maintenance requests as well as advertising the rental property, finding and screening renters, scheduling showings, and more. Depending on the scope of services, the property manager would charge a fee that might cost a percentage of rent each month.  Generally, this fee is 8% to 12%, which takes a big chunk out of revenues.
Property management software makes it unnecessary for many landlords to hire a property manager because it makes tasks such as advertising, screening, rent collection, and maintenance management efficient and easy. Whether you want to use these tools to make your life easier, or pick one that takes most duties off your shoulders, property management software offers you huge savings over hiring a traditional property manager.
3. Communication
A property management platform makes it easier to communicate with all necessary parties. It puts all the messages between you and your tenant together in one place, where it is easy to reference. Often you can loop in your chosen service provider (such as a plumber, handyman, or electrician) so that you can share information and schedule visits without a lot of back and forth. Some tools also have a mobile app so you, your tenants, and your vendors can track progress on the go.
4. Photos and Videos
When it comes to communicating about repairs, every bit of information you have helps you sort out the problem most effectively. Many property management software tools allow users to share photos and/or videos related to the repair job. This makes it easy for everyone to know what the problem is and track the progress of repair work.
5. Calendar
When combined with all the routine maintenance events and inspections landlords need to coordinate, it becomes challenging for landlords to keep track of all new repair requests. Unfortunately, that sometimes means these responsibilities fall through the cracks. Delaying or neglecting repairs will result in unhappy renters, and can cause damage to the property.
Property management software tools bring all of those jobs to one place so that you can keep track of important tasks, monitor progress, and store related notes and documents. Landlords can set reminders for routine maintenance and even schedule time-insensitive repairs. With TenantCloud, for instance, you can document priority levels, due dates, and more and share them with the appropriate parties.
6. Rental Maintenance Request Dashboard
Many tools have an intuitive maintenance dashboard that helps managers track outstanding and completed work. For example, in RentRedi, landlords can view a timeline of activity on all rental maintenance requests in the maintenance request dashboard. They can view the status of each maintenance request.
Renters also receive status updates automatically via email and text. They can add more detail about the maintenance issue and provide their availability. This helps landlords schedule a contractor visit or speak with a coordinator if you need troubleshooting.
7. Accounting
Tax season can be challenging, especially if you have to scramble around trying to find paper receipts and piece together all rental incomes. With a property management tool, you can easily upload invoices and receipts to individual maintenance tasks.
Landlords and property managers can create work orders and track expenses associated with a repair. Many property management tools allow you to assign expenses to individual units and/or renters. Therefore, it becomes easy to tell where you are earning versus losing money. Some platforms can also pull together repair bills, other expenses, and online rent payments that you receive. This helps you run meaningful financial reports and complete taxes effortlessly.
8. Vendor Integration
Along with landlords and renters, vendors or service providers also participate in the rental property maintenance process. The more they are integrated into the process of managing rental maintenance requests, the easier it is going to be on landlords and property managers.
With a property management software tool, you can bring your service providers into the system. This speeds up communication and streamlines maintenance tasks. Many of these tools allow landlords to create work orders, receive bids, and pay vendors all from within the platform.
'Hybrid' Property Management for Managing Rental Maintenance Requests
Today, many companies are coming in to fill the middle ground between DIY landlording and hiring a property manager. These tools are often called 'hybrid', 'flat fee', or 'virtual' property management products. They centralize maintenance requests and coordinating a fix by an appropriate service provider. These products keep landlords involved in the aspects of management where they want to hold on to some control. At the same time, they leverage technology to streamline other processes, such as managing rental maintenance requests. Products that offer hybrid property management services include RentRedi, Marble, and Hemlane. 
Managing Rental Maintenance Requests: Landlord Gurus Takeaway
Using a property management software platform makes managing maintenance on rental property easy, fast, and cost-effective. These software products offer tools that help tenants send rental maintenance requests to their landlords. All communication can happen on the platform, including the exchange of photos and videos.
In some cases, you can also include the service providers that do the repair work. This makes coordination easy and quick. Many tools allow you to attach receipts and bills. They associate all records with individual tenants and their rental units, making record-keeping and evaluating both tenant and unit easy. 
You can check out our complete product overviews to help decide which property management platform is right for you.
Contact Us
Let us know if you have suggestions for any other topics related to landlording or property management. Send us an email at: info@landlordgurus.com
If you know someone who would be interested in content like this, please feel free to forward this email to them.
Thanks!
Landlord Gurus