In this video, Chris and Eli, founders of Landlord Gurus, continue their discussion about filling your vacancy. Once you have shown your rental, they dive into what you should do once you have a potential applicant for your vacancy, including applications, tenant screening, and checking references.
Topics in this video include:
Screening products [0:38]
Screening reports [1:20]
Criminal background reports [4:41]
Using references to review applications [5:26]
Chris Lee: Hello there. Welcome back. This is Chris and Eli with Landlord Gurus and we've been talking the last few weeks about finding a new tenant for your rental. And most recently we've talked about pre-screening, the pre-screening process, pre-screening questions, and showings. So now that you've shown your apartment, you've got an interested party, they say they wanna apply, this is what we're gonna talk about today. 
We'll talk about applications and what to do and what to look for when you receive the credit report and just go from there. So, I'll state right off the bat that I use ApplyConnect for my applications and tenant screening. They are a partner of ours and they pay us a little bit of money when we refer somebody to them. And, Eli, I think you use Avail for yours. Is that correct? 
Eli Secor: I do. Yep. I've been using Avail for the last couple of years and it's a little broader product than ApplyConnect. It focuses on screening products. Avail does the advertising all the way through leasing and rent collection and maintenance. So yeah, I use Avail. And then, I am trying out TurboTenant as well. Both are really interesting.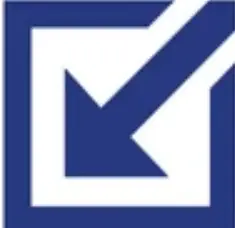 Also Read: The Best Tenant Screening Service for Small Landlords
CL: Yeah. And with Avail and TurboTenant, like you mentioned, they're full property management software products. And as part of that, once you have somebody that wants to apply, through their software, you can just immediately send them an application. Is that correct? 
ES: You can. You can also schedule showing slots that you have available. When there are people that are interested, you can direct them there. They can schedule the time that works for them. I actually don't send the link to my application until I've already met with the tenants and gone through the whole pre-screening and the get-to-know-you process.
CL: That's a good point to mention. I'm the same way. When I show a unit and someone says they're interested, that's when I tell them, okay, I'll send you a link to the application. It'll be coming from a third-party service. I don't collect any money, you can pay them directly and they handle everything. So it sort of removes you from the equation a little bit. 
ES: Right. Yeah, exactly. And I like to point out that I don't charge a separate application fee, they just have to pay directly for the screening reports. And then that link that I send them simply just takes them to an application form that they fill out online.
It's generally standard questions that we probably all used in paper form for years. It's personal information, past residence history, employment history. There are questions about income level, whether or not they have any pets, smoking, or water beds sometimes, not usually. That's actually another interesting aspect of some of these services that we use, which is that you can customize.
Both Avail and TurboTenant allow you to customize your question. So if you do have an issue where a water bed or something else is really gonna be an issue, then you can ask that. The application that I use with Avail also asks that the applicant upload a photo government ID.
Which is something I never did in the past and I really should have been doing. I never checked to make sure that the person who was filling out the application was the same person whose information they were putting on the application. That's good practice.
And then I also get some W2 or other income verification documents. 
CL: Yep. Yeah, exactly. And I think some of these will allow the applicant to upload any type of document. So if it's, you know, like you said W2s, pay stubs, in some cases they don't have some of those, I'll ask for a bank statement, things like that. And they can upload all of that securely through there. 
ES: Another thing that you can do is ask people to upload their emotional support animal letter from a healthcare provider. That's coming up more and more often, and it's a good one to have documented. Then it gets stored in the system too.
CL: Exactly. Yeah. It's a good system to use any of these online tenant screening products. Then again, like I said before, the applicant just pays them directly. So I think ApplyConnect charges, you know, I can't remember what it's like $29.95 or something like that. The tenant pays, or they even have, maybe a separate product that costs a little bit more, but they can use and reuse that same application, that same report, three times in a month, or something like that.
ES: And that's a credit report, a criminal background report, and an eviction report, right? 
CL: Correct. Yeah. 
ES: Is that what you get? That's what I get. Except that in Seattle, we can't review the criminal history. So, Avail automatically doesn't send that to me, which I value. 
CL: Exactly. ApplyConnect is the same way. I don't get the criminal report. It just breaks out the application, the credit scores, credit reports, public records, and prior evictions are all kind of broken out into separate sections. 
ES: Yeah, that's true here too. And I think I do get an indication about whether or not the applicant is a sex offender because you can use that as criteria here.
So a lot for me when reviewing an application is to check that all the information that I have is accurate. I want just as much from a rental reference to know that what I'm being told is true.  I'll ask rental references, "Did they live from X to Y date? Did they pay this much in rent?" Then of course, "Did they make all their payments on time? Were they disruptive to other tenants or neighbors? Were they destructive to property? Did they leave it in good condition?" A common one is, "Would you rent to this tenant again?"
CL: Yes. That's a good point that you bring up about asking references. There's a place on the application for them to enter their references and their reference contact info, which I always ask for.
That brings me to a point where I don't know that a lot of people actually check references. It's that extra step that I think a lot of landlords don't take. Sometimes it's hard to do, you know, you're asking uncomfortable questions, and a lot of times you actually have to call to get ahold of somebody, or you have to keep calling or keep emailing because they don't respond right away.
It's that extra step that I think a lot of landlords don't do, and I in the past, maybe was not as diligent about it, but it's now become something that I always do, no matter how long it takes. Even if they don't respond. I tell my tenants, "I didn't hear back from so-and-so." You either have to wait or maybe you can prod them.
ES: Yeah, I do that too. 
CL: Yeah. And you know, I mean, I've never gotten anything back from a reference saying, "No, they're lying to you on your application." But, getting that confirmation to me is, like you said, making sure that what they put on their application actually can be confirmed by another source.
ES: I've had a few instances where maybe not explicitly, but in the subtext at least, there was some indication that there were issues with a tenant. And it's always good to go back, a couple of landlords because the person who is their landlord currently may well want them to move somewhere else. And say they are great tenants. 
It's good to be able to check a few, and I always tell applicants that I'm gonna want to talk to at least two references. Sometimes it'll be an employer. People have all kinds of different references. They may be living at home, but I'll want to check with a few references.
One of the things I really like about Avail is that with all landlord references, they automatically send an email with all these questions. So, landlords are often slow to reply, but I do the same thing, where I ask the tenant to prod them, to reply. That generally works pretty well. Even though it's just a little bit of time, I really value it being automated. I don't like doing it. 
CL: Yeah. So I think we can probably wrap up here. I just do want to add that, on our site we've got a lot of this information written, so you can go and look for yourselves.
We've also got downloadable, sample reference questions, that you can download from our site. So, when it does come time for you to ask those questions, you can pull those questions that we have, and tailor them to your own needs, but they're already there for you and you can just send them off.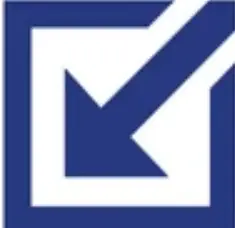 Also Read: Choosing the best questions to ask rental references
Go ahead and check it out, we'll put links below. We'll come back again next time and talk about the next steps, you know, what to do once you've got all this information, and how to go about choosing that next tenant. So, go ahead and like this, subscribe, pass it on, share it with others, whatever you like.
Thanks for watching. 
ES: Thank you. Bye.
Disclosure: Some of the links in this post are affiliate links and Landlord Gurus may earn a commission. Our mission remains to provide valuable resources and information that helps landlords manage their rental properties efficiently and profitably. We link to these companies and their products because of their quality, not because of the commission.