In the US, a robbery happens around every 18 seconds, with an average property loss of $2,251 per incident. Apartment security systems are designed to keep people safe in their homes. They can also provide peace of mind by alerting residents to potential threats.
As the owner or landlord of rental property, you hold responsibility for the tenant safety of a large number of people — and in the event of a third-party crime on your property, financial liability can even fall on you. Tenants can even sue property owners for injuries occurring from third-party criminals on your property.
Investment in an apartment building security system may make a difference in the success of your rental property. Read on to find out how.
Benefits of Apartment Security Systems
Here are some of the ways apartment security systems can help landlords:
Prevent intrusions, burglary, and vandalism
Provide peace of mind to operators and tenants
Deter criminals with visible security equipment
Make property more attractive, allowing you to increase the rent value
Improve operating efficiencies
Catch package thieves in the act
Save you money on insurance costs (as much as 20%!)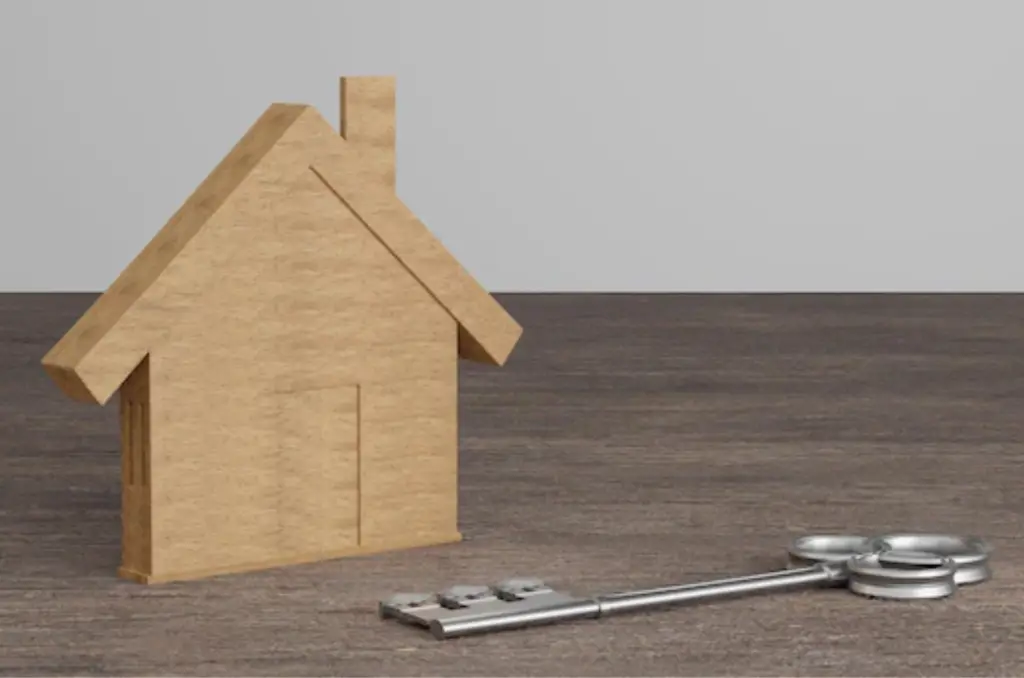 What Does an Apartment Building Security System Consist of?
Apartment security systems combine several layers of security technology, including alarms, cameras, access controls, keys, and more to ensure only authorized users can access the building. Security systems can feature one, a few, or all pieces of hardware necessary for your sites. Let's take a look at some of the components:
1. Alarms
Alarms detect movement or intrusion and make a loud noise to deter or abort the attempted break in. They can also send alerts to designated people such as landlords, police departments, or security services.
An apartment security alarm system typically consists of two main parts: sensors and a control panel.
Sensors – Installed throughout the apartment building and detect movement, sounds, and other events.
Control panel – Allows users to monitor and respond to these alerts.
Types of Alarm Systems
There are three main types of alarms: motion detectors, door/window contacts, and intrusion detection systems (IDS).  
Motion detectors – Used to detect movement within a certain area.
Door/window contacts – Used to detect when doors or windows open or close.
Intrusion detection systems – Use technology to detect intruders by monitoring activity in a room.
An alarm system may consist of some or all of these components. You can choose which works best for you.
Wireless vs Wired Alarms
Apartment building security systems often have wired or wireless alarms.
Wired alarms are somewhat more reliable than wireless alarm systems because they do not rely on batteries and are connected to a steady power supply. Moreover, they tend to be more secure, as they communicate through wiring, instead of networks or frequencies.
On the other hand, wireless alarms allow for easier installation and can be used in scenarios where wired systems can't. They are portable and immune to power outages. You don't have to worry about drilling holes in the wall or making other modifications, so wireless is an attractive option for tenants, historic buildings, or homes with significant interior brick, stone, or marble construction.
2. Apartment Building Security Cameras
Security cameras help landlords keep their property safe. This also protects renters and their personal property. With security cameras, you can keep a record of what has happened on premises. As a result, you can resolve disputes quickly when the right evidence is available.
Wired vs Wireless Security Cameras
Just like alarms, security cameras also come as wired and wireless modules.
Wired security cameras can be a bit difficult to install, but they are extremely reliable. They are good for landlords who won't need to move the cameras around a lot and who want to keep a constant eye on several parts of their property. These cameras also do not require you to recharge their batteries and have fewer issues with dropped signals or recording issues because of a weak internet connection.
Wireless cameras, on the other hand, are a bit easier to install so they are better for tenants or people who want an easier setup. These cameras use a power cord but connect wirelessly to your internet network. This means if your WiFi drops or another signal interferes with yours, it can affect the camera's operation.
There's another type called a wire-free camera that doesn't use any wires at all. It runs off rechargeable batteries so you don't have to put it near power sockets. These cameras usually come with multiple mount options so you can put the camera on ceilings, walls, fences, or even in trees.
On-Premise Software vs Cloud-Based Software and Storage
Another consideration is whether to install on-premise or cloud-based software and storage. There are pros and cons to each. Cloud-based storage is great for remote viewing. However, the quality of streaming can vary considerably based on the network bandwidth demands at the time.
On-premises software, on the other hand, doesn't have the same bandwidth requirements. That's because the video is more readily retrievable from your servers on the local network.
In terms of security, cloud-based storage is far more secure because the video recorded is almost instantly stored within a highly secure data center. Often, these data centers are regulated by strict federal security measures and privacy guidelines. With cloud-based solutions, you will likely pay an ongoing subscription fee.
3. Apartment Building Access Control
Access control includes secure entry points that allow authorized individuals into and out of the building. These may include package delivery people, maintenance personnel, cleaning staff, and others.
Many landlords are now using keyless door entry systems that include key fobs, RFID cards, mobile lock/unlocking, video intercom, visitor management, package delivery, and facial recognition technology.
With everything digital, you no longer need to buy and install new locks, replace keys, etc. You also don't need to wait around all day to let the handyman into the building, and your tenants won't need to adjust their schedules for their Amazon deliveries.
4. Apartment Unit Security
You can also use keyless door entry systems for secured individual apartment entry access. They are much better and safer than traditional lock and key, making tenant move-outs secure and easy.
With a traditional lock and key system, tenants or anyone else can make copies easily without authorization. This makes tracking and collecting these keys extremely difficult. It can also get expensive if your tenant keeps losing their keys and needs to call a locksmith each time. Smart reader technology, on the other hand, can instantly authorize or revoke access with a touch of a button.
Apartment Building Security System Installation
Before installing smart locks, access control points, and security cameras, you need to consider a number of factors specific to your building such as the types of common space, number of entrances/exits, resident turnover, and number of units.
Wireless alarm systems are easy to install because there are no wires to worry about. However, you still need to pay attention to where you place them so that they do not interfere with other electrical devices. Also, check the WiFi strength. The further your cameras or alarms get from the router, the more likely you are to have a signal problem.
When installing security cameras, you should also avoid backlighting and lens flare, as these can make your images useless. Make sure the cameras are out of reach, otherwise it's too easy to tamper with or disable them. At the same time, ensure that they're not so high up that it's impossible to get a clear image.
Where Should I Install Apartment Security Systems?
There's no definite answer. It will depend on the specific layout, square footage, and amenities of your complex. Make sure that all access points, shared spaces, and private tenant units are secured and protected.
You may also want to install security systems in any common space, such as lobbies, hallways, stairwells, laundry rooms, parking lots/garages, mailrooms, and any amenity centers such as pools and gyms.
Security systems for large apartment complexes may also require more extensive security measures including additional cameras, alarms, keyless entry systems, and other security technology.  
Apartment Security Systems: Landlord Gurus Takeaway
As a landlord, it is important to protect your building and tenant safety and security. There are many tools available to help you monitor and protect your property. Here are a few ideas:
Video Intercom – SwiftLane offers a multi-tenant video intercom which is 40% cheaper than other video intercoms. You can remotely unlock doors for visitors, even when you are not home. For higher security, it offers an unlimited photo audit log of visitor activity.
Wireless Home Security System with HD Camera – SimpliSafe's security camera allows you to see what's happening at home anytime from your phone, tablet or computer. It comes with a built-in stainless steel shutter for complete control over privacy.
Keyless Deadbolts – You'll find tons of digital door locks at HomeDepot. Most of the smart locks have an illuminated touchscreen, which gives you easy accessibility and eliminates the hassle of fumbling around for keys.
Smart Lighting – Ring Smart Lighting is a battery-powered floodlight that offers 600 Lumens of brightness on driveways and other areas when motion is detected. When added to a Ring Bridge, you can connect it with other smart lights, doorbells or cameras, and select Alexa-enabled devices to create a fully connected apartment security system.
Before you choose any of these products, make sure you understand laws regarding installing and using cameras and surveillance on the property. For instance:
In most states, it is illegal to install surveillance cameras in places where people have a reasonable expectation of privacy, such as bathrooms, bedrooms, and anywhere a person might get undressed.
Many states don't allow landlords to install cameras anywhere inside the unit, as renters have a reasonable expectation of privacy everywhere inside their homes.
You can install cameras in the outdoor/public areas including the front and back door, driveway, backyard, and garage.
It's illegal to install hidden or spy cameras anywhere on private property. So any cameras you install must be clearly visible.
You must also inform your renter that you've installed a camera at the property, which is recording audio and/or video footage. We recommend adding this clause to your rental agreement to avoid any trouble later on.
Disclosure: Some of the links in this post are affiliate links and Landlord Gurus may earn a commission. Our mission remains to provide valuable resources and information that helps landlords manage their rental properties efficiently and profitably. We link to these companies and their products because of their quality, not because of the commission.