6 Reasons to Create State-Specific Leases Using Property Management Software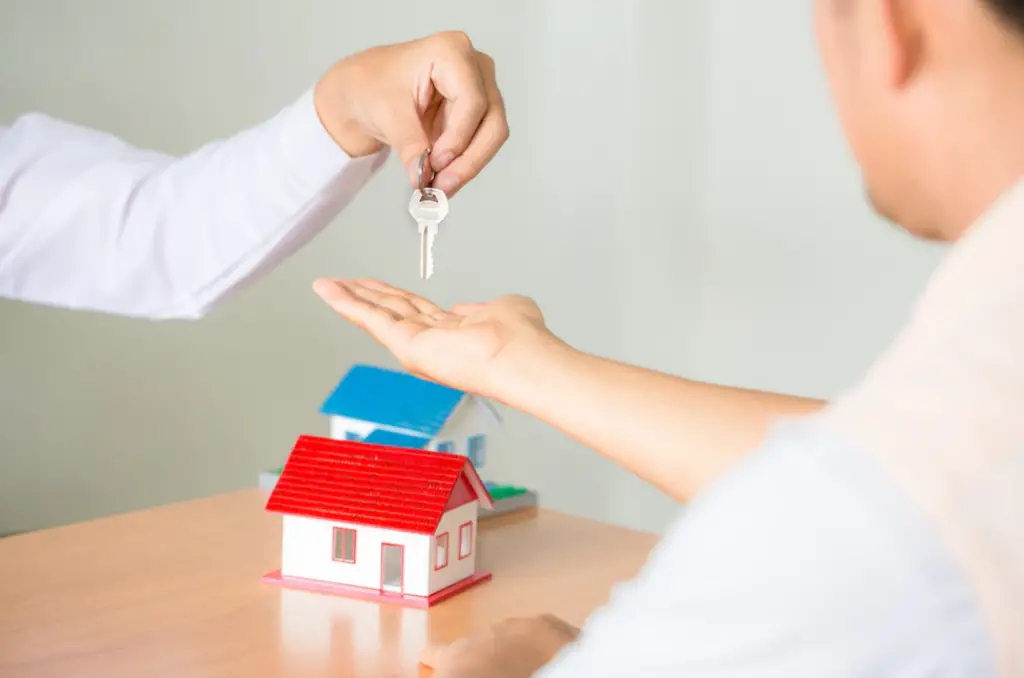 State-specific lease agreement forms are a necessity today, as rental laws vary from state to state and even city to city. It has become increasingly difficult for independent landlords to keep up with and stay in compliance with landlord-tenant laws that are constantly changing. The consequences of violating these laws, even unintentionally, can be severe. 
In the article below, we explore the trends in new rental rules. We also discuss the compelling reasons to use state-specific lease agreement forms, ways to research local laws, and some strategies to avoid trouble. These forms are now readily available when you use select property management software.
Read the article on our website: 6 Reasons to Create State-Specific Lease Agreement Forms Using Property Management Software
New Rental Rules that Make State-Specific Lease Agreement Forms Necessary
Rental laws are changing across the country, swinging in favor of tenants. Intended to address the very real problems tenants have finding affordable housing, and the problems some have with landlords who abuse them, these laws present possible legal troubles for landlords who do not know or follow them.
Let's take a look at some of the new rental rules that every landlord should be aware of:
1. Rent Control
Rent control laws are passed by cities or states, limiting the amount of money landlords can charge renters. This type of regulation often also specifies how much (and how frequently) landlords can increase rent on residential properties.
Rent control makes rental housing affordable for low-income renters, while protecting them against illegal evictions. Some of the states where rent control regulations, in one form or another, are enacted are Minnesota, Arizona, Florida, Hawaii, Kentucky, New Jersey, New York, and Massachusetts. Many other cities and states are also either considering or have passed rent control. In California and Oregon, for instance, rent control laws apply to the whole state whereas in the other areas they are only in specific cities.
For instance, in California, rent increases are capped at 5% plus the increase in the regional Consumer Price Index (CPI). Alternately, landlords are limited to a 10% rent increase on the lowest rent charged in the previous 12 months. Whichever calculation results in the lower amount is used. Landlords can only increase rent twice over a year.
How do State-Specific Lease Agreement Forms Help with Rent Control?
Laws are laws, and if your location has rent control then you need to follow those rules carefully so you don't expose yourself to expensive lawsuits. Using state-specific lease agreement forms helps you stay clear of any clauses that would violate local laws. Furthermore, property management software tools generally have reminders you can set to help you stay on top of rent increase notices and lease extensions. Failing to stay on top of your rents and leases can cause you to fall behind market rents without any way to catch up due to rent control rules.
2. Ban the Box
In some parts of the country, the legislation prohibits landlords from looking into potential renter's criminal backgrounds. Often known as "ban the box", this rule is designed to help ex-convicts find accommodation after a criminal conviction, enabling their reentry.
Some of the places that have "ban the box" laws are Oakland, Seattle, and the state of New Jersey. In 2020, Oakland passed the Fair Chance Access to Housing Ordinance that forbids landlords from asking potential renters about their criminal history, running criminal background checks on potential renters, and refusing potential renters because of a criminal record. This regulation applies to both public and private housing, which means that private landlords can't require renters to disclose their criminal history.
How Does Property Management Software Help with Ban the Box Rules?
Landlords who ask about criminal background, or order screening reports that contain this information, face very real penalties in locations that have "ban the box" laws. Therefore, it's important to use tenant screening services that automatically remove criminal background reporting when it's not permissible in the property's location.  
3. First In Time
Under "first-in-time" (FIT) renter laws, landlords are required to offer tenancy to the first qualified applicant who provides a completed application. Seattle was the first city to implement this law. In 2019, the Washington State Supreme Court upheld new tenant screening requirements for properties located within Seattle. Referred to as the "first-in-time" law, landlords must offer the available unit to the first candidate who meets all their criteria. They must create and post a rental criteria checklist with all advertising, outlining all the standards an applicant must meet in order to be accepted. Landlords who do not create a rental criteria checklist and apply it equitably risk legal action and significant fines.
As a landlord, you must develop a consistent process that eliminates any discrimination, protects you from lawsuits, and gives all qualified applicants an equal chance at renting your property.
How Does Property Management Software Help with FIT laws?
Using property management software and a consistent procedure when communicating with, screening, and accepting new tenants allows you to automatically keep track of who has submitted a complete application package first. Whether FIT is a law in your area or not, this procedure eliminates the temptation or appearance that you're treating applicants differently.
4. New Renewal Notification Rules
Most states require 30 days' notice when not renewing a month-to-month tenancy. Whereas other states have "just cause" laws that prohibit ending these tenancies unless you've documented several lease breaches on the part of the tenant. This means tenants can stay indefinitely unless you provide proof that they are breaking the terms of the original lease.
Furthermore, some cities have started requiring landlords to offer tenants on fixed-term leases an extension by default. Again, the "just cause" rules apply and tenants effectively have the right to continue their tenancy as long as they want, unless it can be shown they have broken the lease by their actions. Seattle, for example, requires landlords to offer tenants a lease extension between 60 & 90 days before their last rental agreement expires.
How Does Property Management Software Help with New Renewal Notifications?
Many property management software products that offer state-specific lease agreements also give landlords notice forms. Therefore, they can easily send official notices to tenants who have broken their lease in some way. Furthermore, they will often send you reminders.
5. Rent Increase Notifications Laws
Laws regarding the notice period landlords must give tenants, and how much rent can be increased, are popping up around the country. A case in point is Seattle.
According to Seattle law, landlords are required to give a 6 months' notice of rent increase to tenants. Moreover, between 60 and 90 days before the end of their fixed-term lease, landlords have to serve either a notice offering the new rental agreement or a notice of the "just cause" they're using to refuse lease renewal. Otherwise the lease automatically goes month-to-month and you lose the opportunity to require long-term leases with tenants.
How Does Property Management Software Help with Rent Increase Notices?
Property management software services can give you reminders about key leasing milestones, ensuring that you don't miss anything important. Furthermore, many of them provide the notice forms you need in order to communicate changes in tenancy properly.
6. Mandated Renewals & Tenant Relocation Assistance Fees
A landlord is only required to pay monetary relocation assistance payments to renters being evicted through no fault of their own. Without a "just cause", a tenancy may not be terminated.
Case Study #1: Portland, Oregon
Portland is an example of a city that requires landlords to renew fixed-term tenancies unless they can show that the tenant has violated their lease. If a landlord refuses to renew a lease without "just cause" then they will need to pay "Renter Relocation Assistance". This is triggered by certain actions such as:
No-cause eviction
Rent increase of 10% or more over a year
Notice of non-renewal of a fixed-term lease
Significant change of lease terms
Bear in mind that accepting relocation assistance requires the renter to vacate the property or return the funds. How much you have to pay in assistance depends on the size of your rental property. For instance, if you have a 2-bedroom unit in Portland, you can expect to pay $4,200 in assistance.
Case Study #2: Seattle, Washington
In Seattle, landlords are required to offer new lease terms to any existing tenant, unless they can document that the tenant has broken the lease in ways that allow the landlord to evict the tenant under "just cause" eviction rules. Between 60-90 days of expiration a landlord must notify tenants on a fixed-term lease that the lease is expiring. If they don't then the lease automatically becomes month-to-month. 
In the case of a rent increase (remember, in Seattle you have to give 6 months' notice!) of 10% or more then landlords must pay any low-income tenant who decides to leave "relocation assistance", which equals three months' rent. 
How Does Property Management Software Help with Renewal Notice Rules?
Many property management software products that offer state-specific lease agreements also give landlords notice forms. Therefore, they can easily send official notices to tenants who have broken their lease in some way. Furthermore, they will often send you reminders.
Sending notices and lease renewals using property management software gives you centralized records of your communications with tenants. Plus, you can also track when they happened. This helps you demonstrate that you've complied with advance notice requirements. The same goes for lease breach notifications. These notifications must be tracked carefully if you ever need to make a case for evicting a tenant. 
Resources to Research New Rental Rules
Here are some resources you can use to search for new rental rules in your state and city. These will help you tell whether you need state-specific lease agreement forms. 
Landlord Gurus Takeaway: State-Specific Lease Agreement Forms
Having a strong and thorough lease that complies with local laws is imperative. It should clearly lay out a tenant's responsibilities and what the consequences are for failing to meet them. As long as they are meeting obligations and coexisting well with you and their neighbors there's no reason change anything.
If, however, tenants are disruptive, don't pay, or cause other problems you'll want a strong lease that's easy to enforce. With laws making it increasingly difficult for landlords to remove tenants it's important to retain as many tools as possible to compel problematic tenants to move on. Furthermore, it is essential not to break rules which can lead to legal trouble or take away your ability to enforce consequences when you have problem tenants.
Strategies for Navigating Changing Landlord-Tenant Laws
By using a strong state-specific lease agreement form and staying on top of lease renewals, notices, and rent increases, landlords can navigate new and changing laws to protect the profitability and condition of their rental properties. 
Examples of steps landlords can take include:
Requiring tenants to renew leases each time they are set to expire. This way, you are requiring them to make a significant commitment to you and your property.
Regularly raise rents by reasonable amounts that correspond to the local market rates so you don't get stuck with below-market rents. Plus, it saves you from the inability to get your rental up to market rental rates because of mandated renewals and rent increase restrictions.
Add specific and reasonable clauses to the lease. Establish high standards for payment, interactions with others, and treatment of the property. This will also give you the power to remove them if they do not meet their responsibilities.
We firmly believe that treating tenants fairly and kindly is both good personal practice as well as good business policy. Most new landlord-tenant laws are meant to help renters with very real problems they face. Our interest, however, is ensuring that we as landlords protect ourselves legally and financially by knowing and carefully navigating these changing rules. Using the state-specific lease agreement forms now readily through property management software products makes this easier than ever.
Property Management Software Offering State-Specific Lease Agreement Forms
ezLandlordForms With a range of free rental applications and lease templates, landlords can easily create legally binding documents in minutes using EZ Landlord Forms.
Hemlane Hemlane is a next-gen property management tool that helps property owners manage their rentals. More than simply property management software, Hemlane is a platform that bridges the gap between DIY and full service property management.
Avail Advertise your property, find and screen tenants, sign leases, collect rent, and e-sign custom local leases, with tools built specifically for DIY landlords.
Contact Us
Let us know if you have suggestions for any other topics related to landlording or property management. Send us an email at: info@landlordgurus.com
If you know someone who would be interested in content like this, please feel free to forward this email to them.
Thanks!
Landlord Gurus