Keeping track of your rental property finances is a time-consuming task that often gets neglected by busy landlords. For example, landlords are often focused on the leasing process, regular or emergency maintenance tasks, rent collection, or even growing their portfolios. Therefore, we might manually input our income and expenses into Excel at best. Or keep a pile of receipts on our desk if we're not as diligent. Some of us have considered using QuickBooks for our rental properties, but the learning curve is steep and inevitably another more pressing task comes up. As a result, many of us unfortunately focus on our reporting and accounting tools and software only at tax time.
We have previously discussed using property management software to collect rent payments online. Many of the same property management software can also help for both generating useful reports to keep landlords up to date with their rental histories and situations, as well as for their bookkeeping, accounting tools, and tax preparation needs.
November 2020 Update: This post has been updated to include new reporting and accounting services, updated scores, and additional information.
Also Read: The Top 6 Benefits of Rental Property Management Software for Small Landlords
The Best Reporting and Accounting Tools For Landlords
These are our winners for the best reporting and accounting tools for landlords. Read below for complete criteria and scores.
Best Overall Rental Property Accounting Software:
The best overall accounting software for landlords in our analysis is Stessa. This software is built by landlords for landlords with the reports and metrics that matter. Stessa is perfect for landlords and property owners who require easy to use reporting and accounting tools to help take their business to the next level. Sign up for a free account, link your property information and accounts, and gain access to a current view of how your portfolio is performing in real-time. Within minutes, you can get the insights you need at your fingertips to make better decisions.
Asset management and accounting software for real estate investors, including smart money management, automated income and expense tracking, personalized reporting and more.
Strength: Accounting and Financial Tracking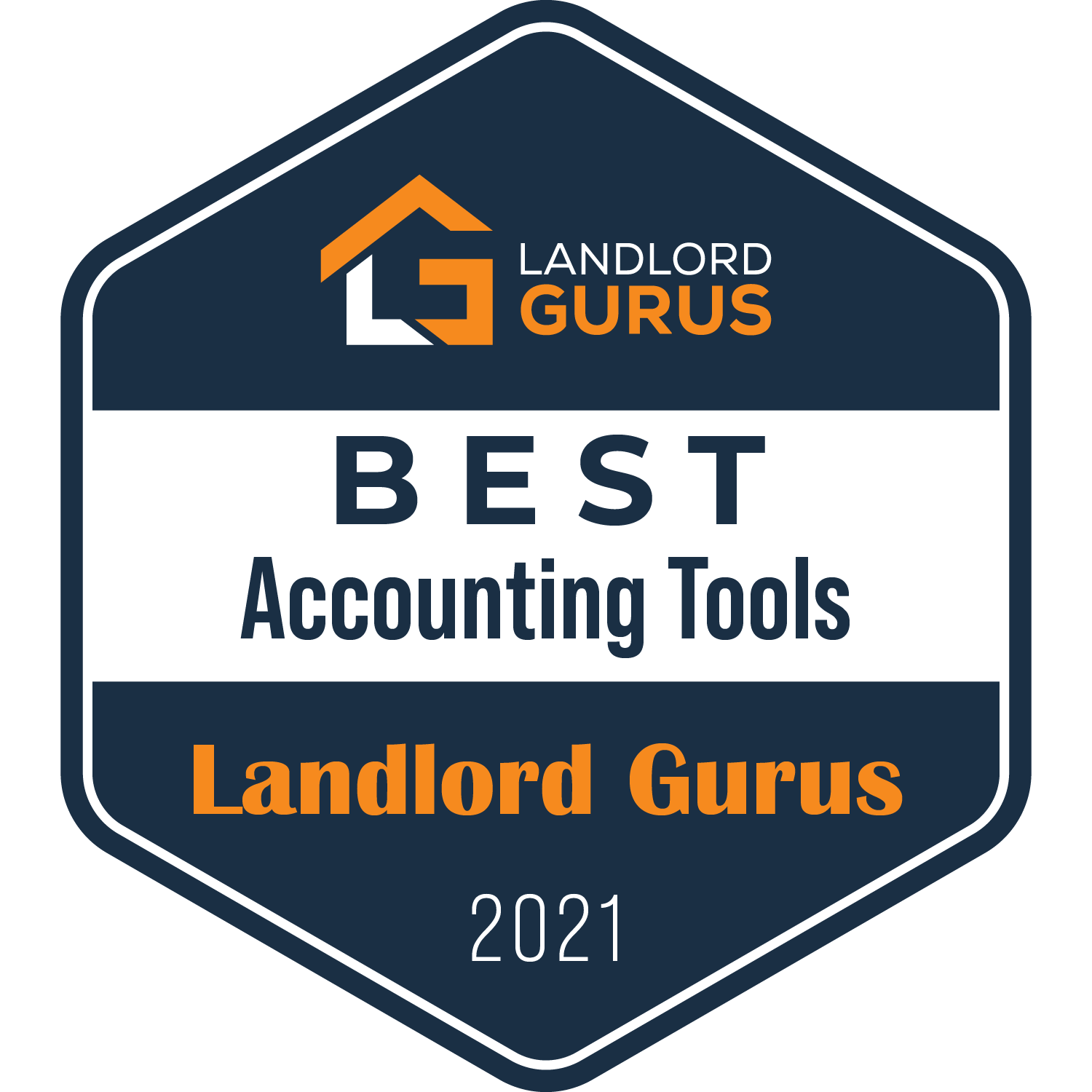 Best for Expense Tracking:
The best accounting tool for expense tracking in our tests is Landlord Studio. With their handy mobile app, landlords can instantaneously store, track and categorize expenses, wherever and whenever they happen. Try Landlord Studio's rental property accounting software free for 30 days, no credit card required.
Accounting and property management tools to save time and money while managing your rentals. Track income and expenses, screen tenants, collect rent, and more.
Strength: Accounting and Financial Tracking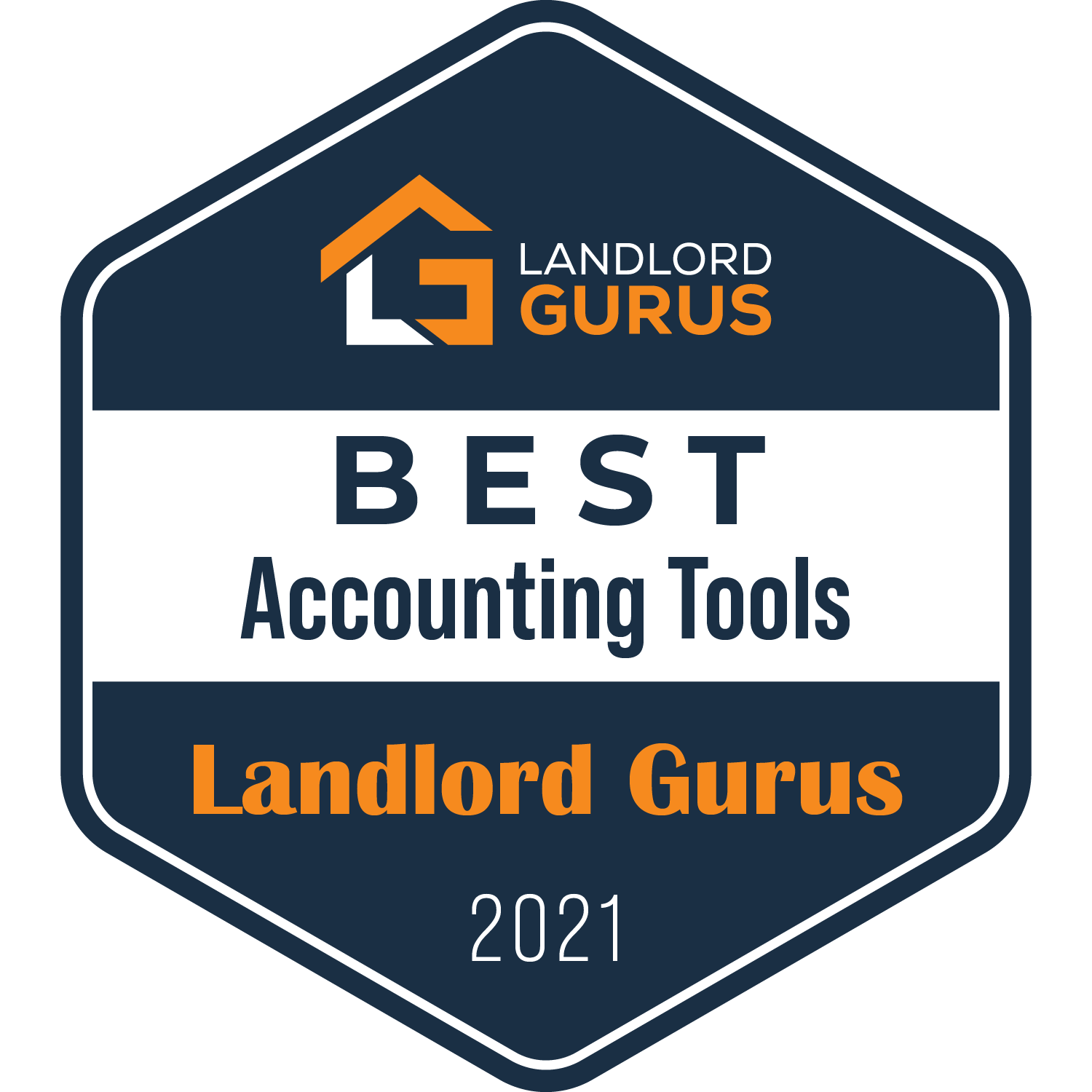 Best for Tax Preparation:
Finally, the best rental property accounting software for landlords with the best tax preparation tools is Rentec Direct. Easy to manage tax reporting features in Rentec Direct make finding the information you need at tax time right at your fingertips. Start your free trial at Rentec Direct.
Designed to address the needs of DIY landlords as well as property management companies, Rentec Direct includes all the tools necessary to manage and rent your properties
Strength: Complete Solution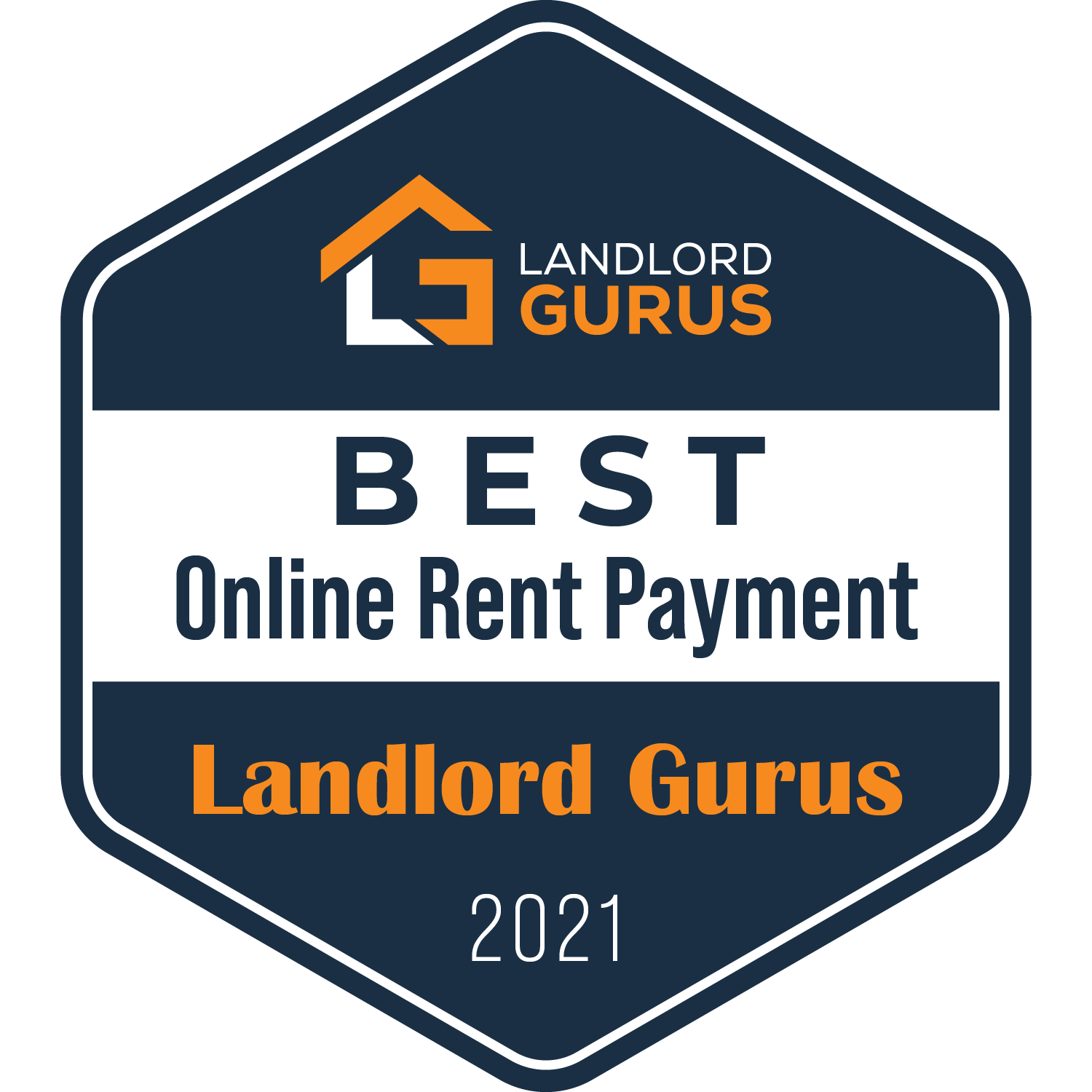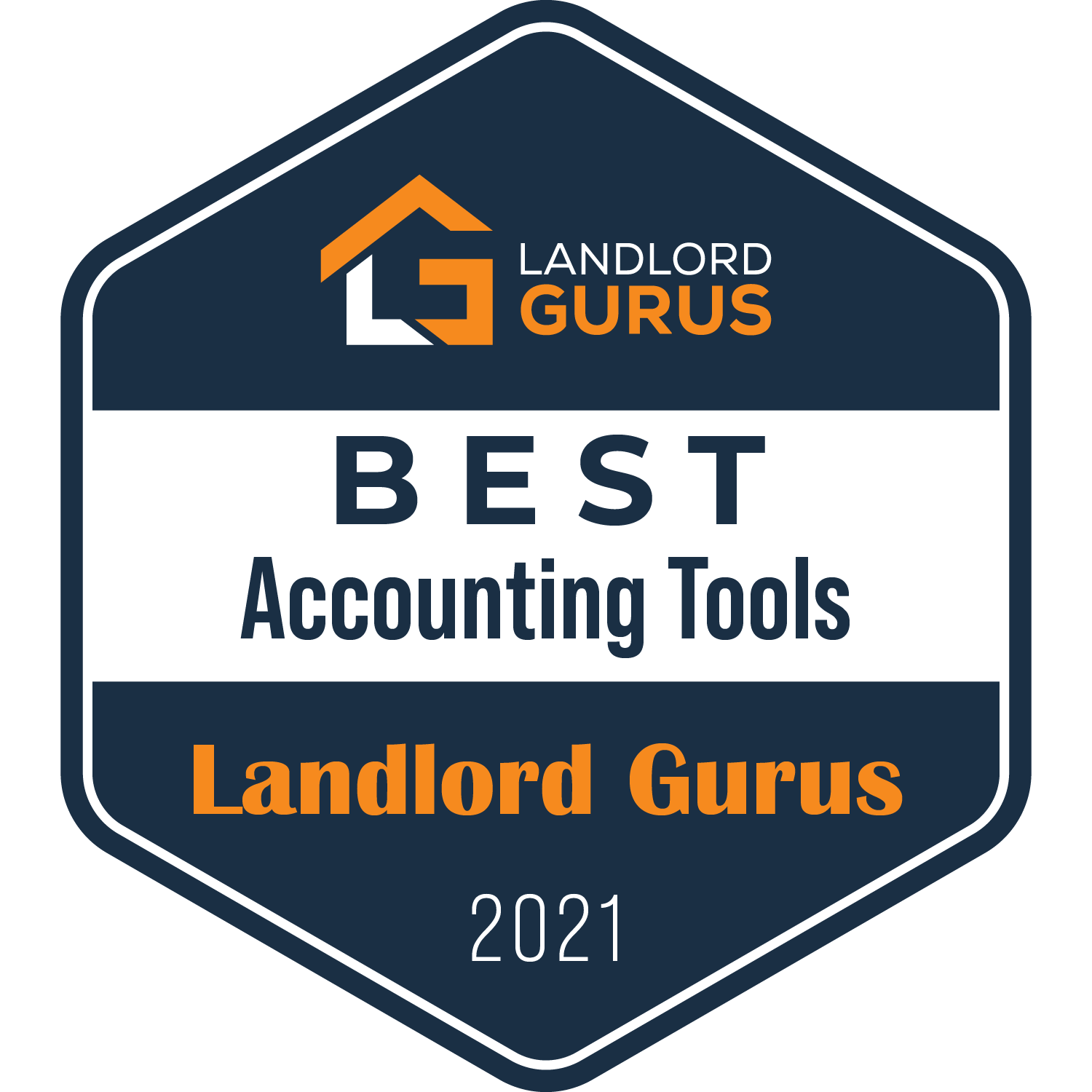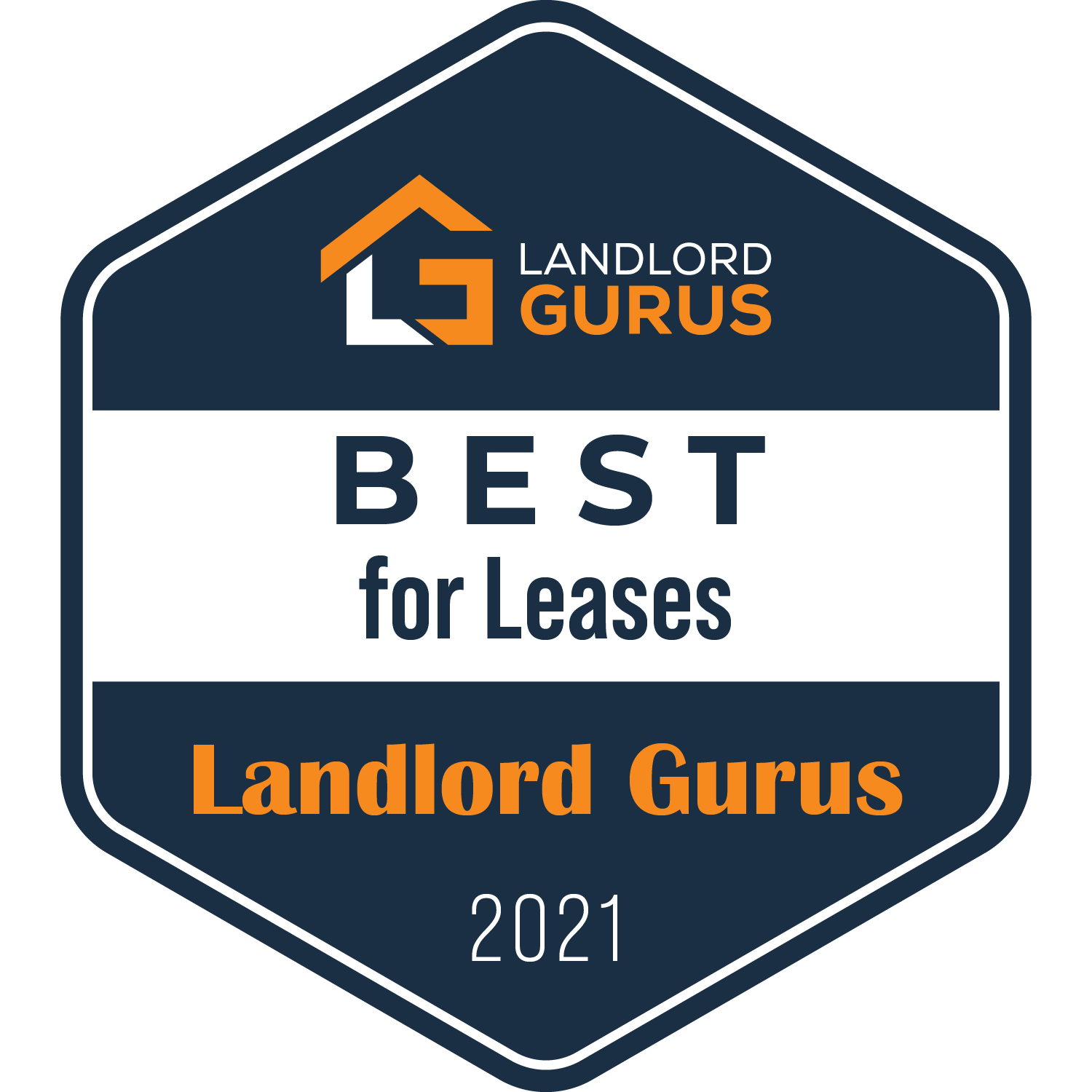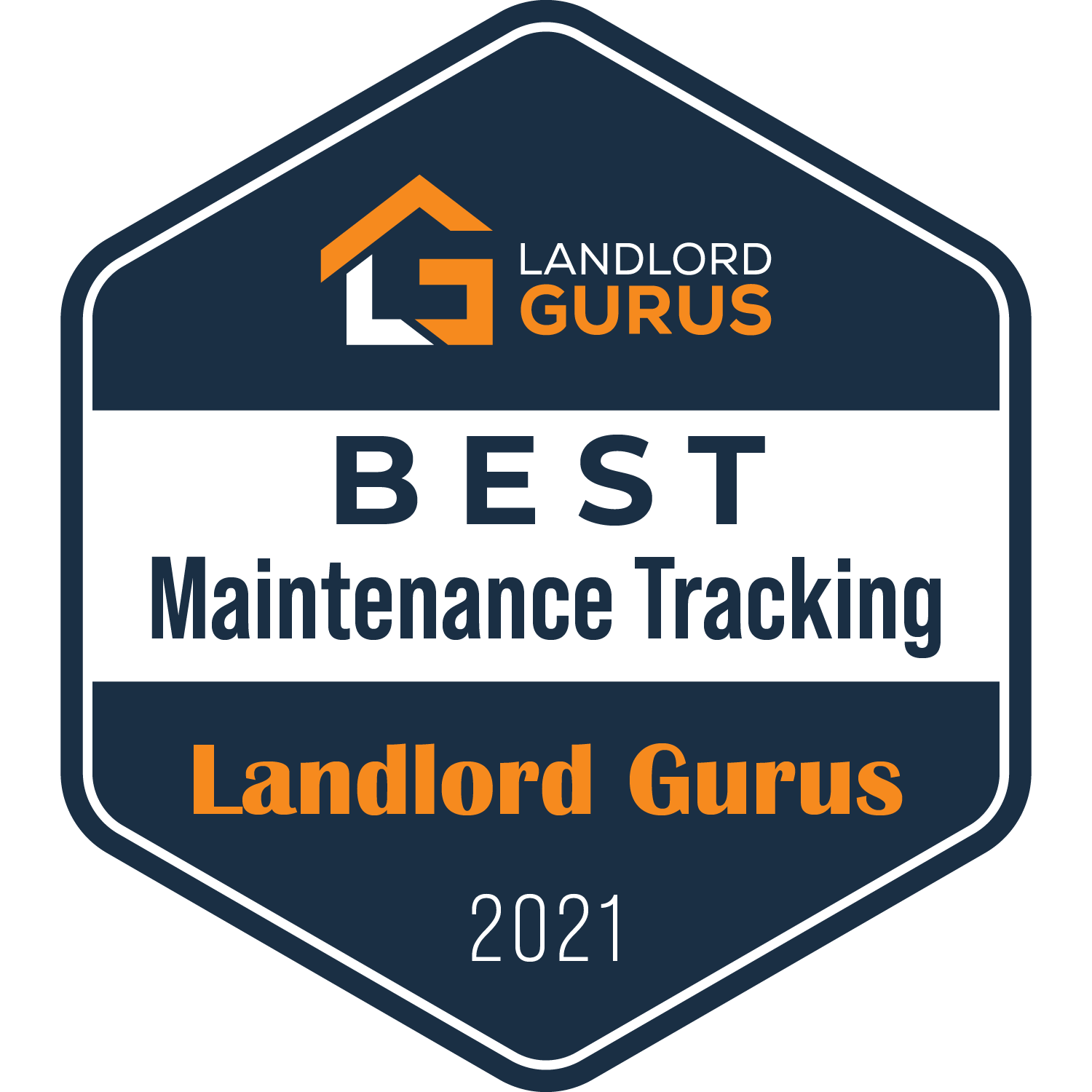 QuickBooks for Rental Properties
Many landlords use QuickBooks to track their rental property finances. There are pros and cons with using QuickBooks. As an accounting tool, QuickBooks is great. You can create and send invoices, receive payments, track income and expenses, and run reports. Additionally, it integrates with common software programs like TurboTax.
However, QuickBooks is purely an accounting tool. It has its limitations. For example, it does not have the ability to collect rent payments, manage maintenance tasks, or provide lease templates and electronic signing. In other words, QuickBooks is not specifically accounting software for rental property.
Are there alternatives to using QuickBooks for rental properties?
Yes! There are property management software products designed for landlords and property managers. Some focus specifically on financial tracking, reporting, and accounting, with ledgers and categories geared towards accounting for rental property. Others also handle online rent payments, tenant screening, advertising, and leases so you can keep all of your property management and accounting tools in one place.
We break down how each of the property management software products handles reporting and bookkeeping. We also examine whether their accounting tools are robust enough come tax time.
---
Rental Property Management Software
For many landlords the right property management software can help you efficiently run your small business. We have evaluated some of today's top software products to uncover their key benefits. Let us help you find landlord software that is best suited for your needs. Whether you are looking for tools to help collect rent, screen tenants, list your rental, automate your record keeping, or other property management tasks, we can find a product for you:
---
Accounting Tools Criteria and Scores
We graded each of the software providers on 4 key reporting and accouning features on a 10 point scale, plus a bonus feature. Read on for more details. Here's how they stack up:
Software
Avail
Buildium
Landlord Studio
Rentec Direct
Stessa
Tenant
Cloud
Expense Tracking
–
9.5
10
9
10
9.5
Bank Integration
7
9
9
10
10
7
Reports
7
10
10
9
10
10
Tax Prep
–
9.5
8
10
9.5
9
Bonus
–
+1
–
+1
–
–
TOTAL (out of 40)
14
39
37
39
39.5
35.5
The criteria we looked at for reporting and accounting tools from a landlord accounting software product include:
Income and Expense Tracking
Bank Account Integration
Reporting
Tax Preparation
Bonus point: common area maintenance allocation
We graded each product with a score from 0-10 in each category. We also gave bonus points to those that have a built-in method to allocate and bill tenants for common area maintenance.
Income and Expense Tracking
Most of these software solutions track all online rent receipts automatically. Additionally, with many of them, landlords can input their expenses, whether they were paid online or not.
If the software allows it, you can categorize these expenses and assign them to individual properties or units. This is good for reporting at any given time to see if your business is operating efficiently and profitably. Or if not, to see where expenses can be managed.
Bank Account Integration
With most property management software platforms, landlords can link their bank accounts to receive incoming rent payments. This makes it convenient and quick to receive rent. Most also have created safe and secure payment systems so you and your tenant's data will not be compromised.
Some of the products also allow landlords to sync the bank account transactions with their systems. This makes reconciliation with bank statements and recorded checks a thing of the past.
Reporting
Generating reports help you understand the finances of your rental property business and where there are opportunities for improvement. We thus looked at the quantity and quality of reports that landlords can run from their property management software.
Tax Preparation
Especially useful with some of the products we looked at are accounting tools that help with tax preparation. These include the ability to create 1099s for contractors you have paid as well as helping complete the federal Schedule E tax form.
Bonus Point – Common Area Maintenance Allocation
Common Area Maintenance (CAM) charges are shared expenses that tenants pay for. These charges are commonly found in commercial leases, though some residential and mixed-use properties have similar arrangements. Common examples include trash pickup, snow removal fees, landscaping, and water/sewer.
We awarded a bonus point to the software products that give landlords a way to allocate maintenance costs for common areas to individual tenants. These calculations can get complicated, so having a built-in method to calculate fees creates a fair and transparent way to assign costs.
---
Avail is a property management software that can help small landlords create online listings, view a complete profile and history of potential tenants, and get instant access to lawyer-approved leases. It does a lot of the work for you, including contacting former landlords, so you can fill vacancies quickly with qualified tenants.
Because it is primarily focused on helping the smaller, independent DIY landlord, Avail does not come loaded with the most robust set of accounting tools. However, it does feature some reporting that may be sufficient for landlords who already use software such as QuickBooks, or even Excel.
Avail is a winner for Residential Lease Agreements: Best Software for Small Landlords
Expense Tracking
Avail does not incorporate any expense tracking into their system.
Score: N/A
Bank Account Integration
Avail allows landlords to link their bank accounts for online rent collection. You can view all your charged, received, and overdue payments across all your properties.
Score: 7/10
Reporting
Avail offers a limited set of reports. You can choose to have the following reports emailed to you as a CSV file:
Rent Roll Report
Tenant Roster
Late Payments
Received Payments
Leases Expiring
Open Maintenance
Score: 7/10
Tax Preparation
There are no tax forms available.
Score: N/A
Advertise your property, find and screen tenants, sign leases, collect rent, and e-sign custom local leases, with tools built specifically for DIY landlords.
Strength: Complete Solution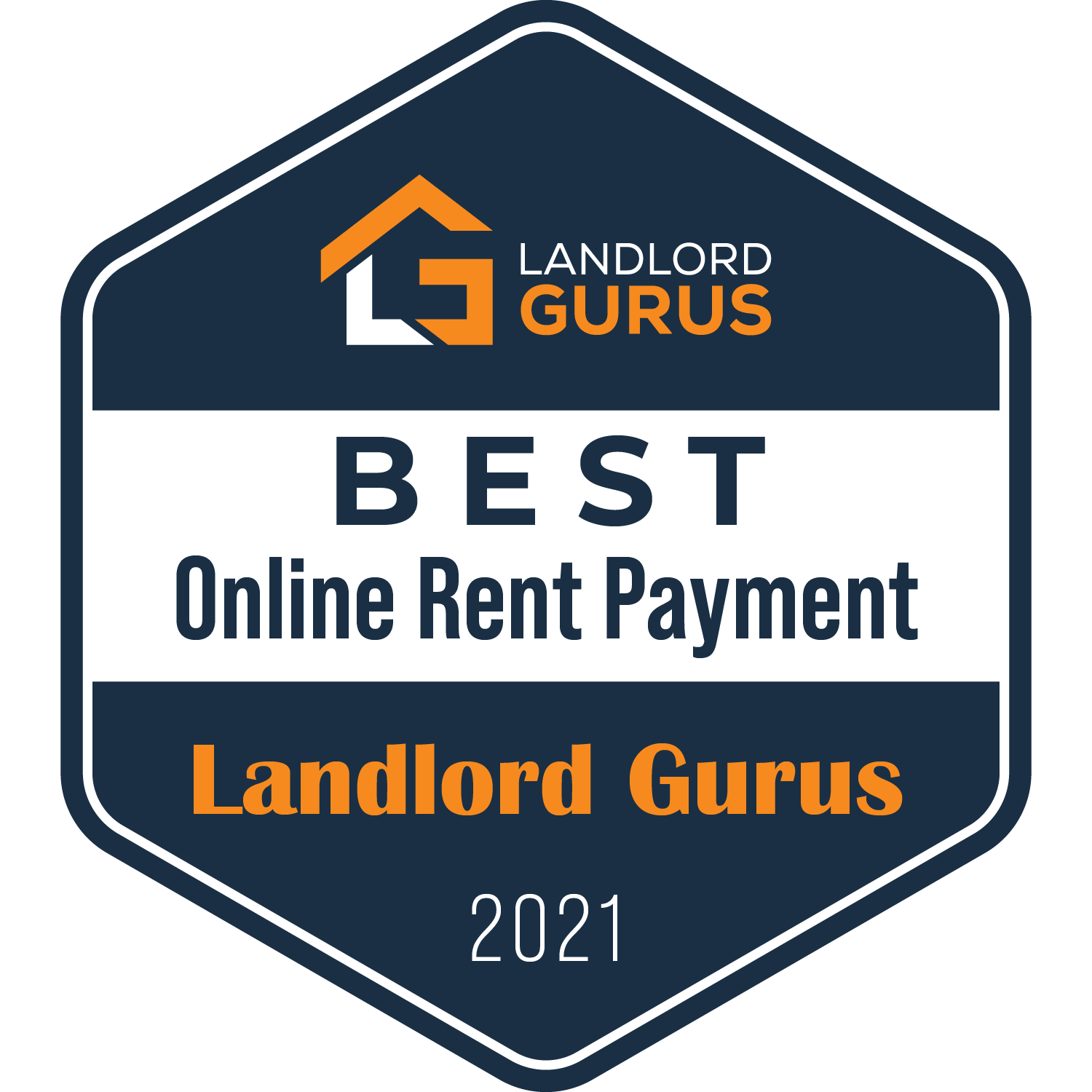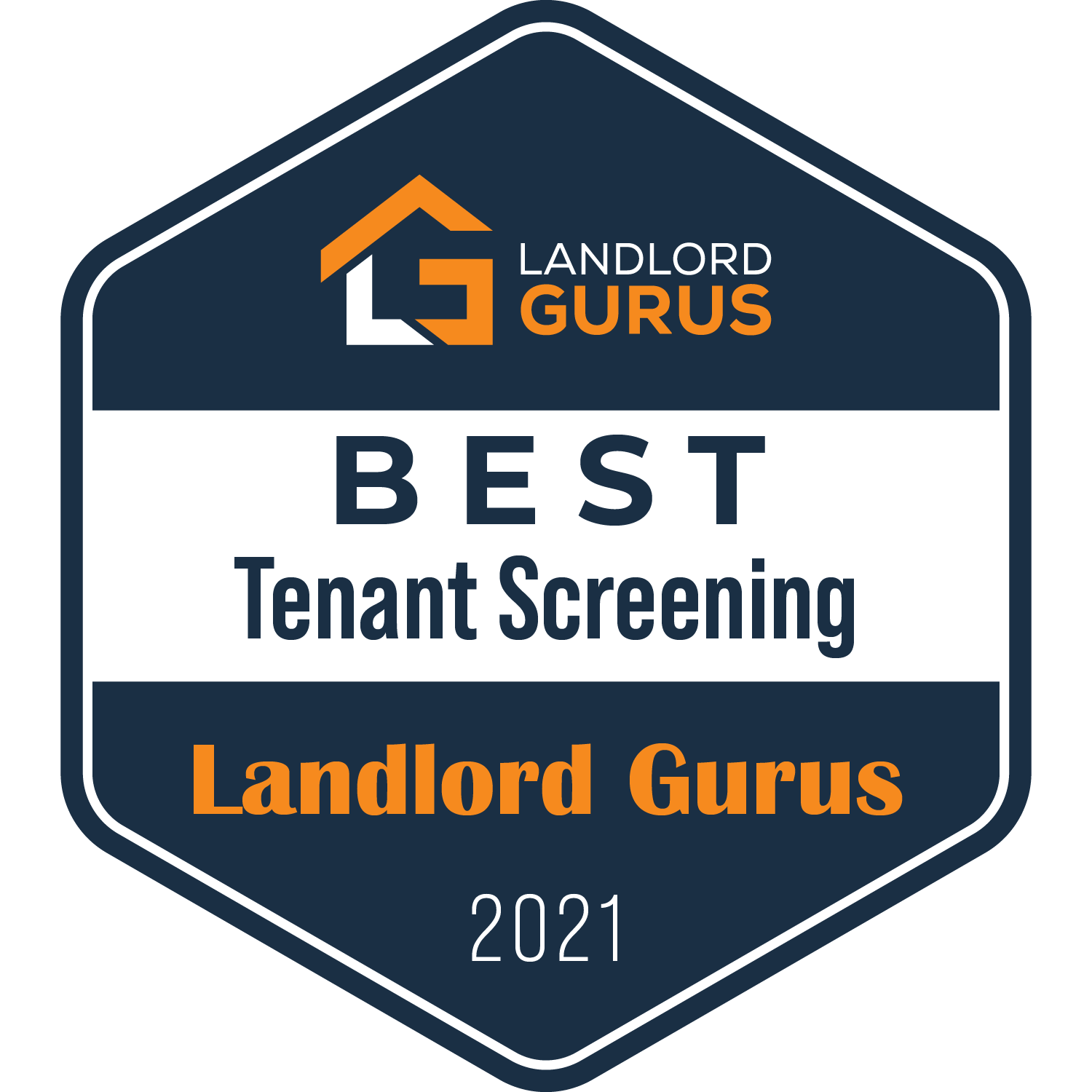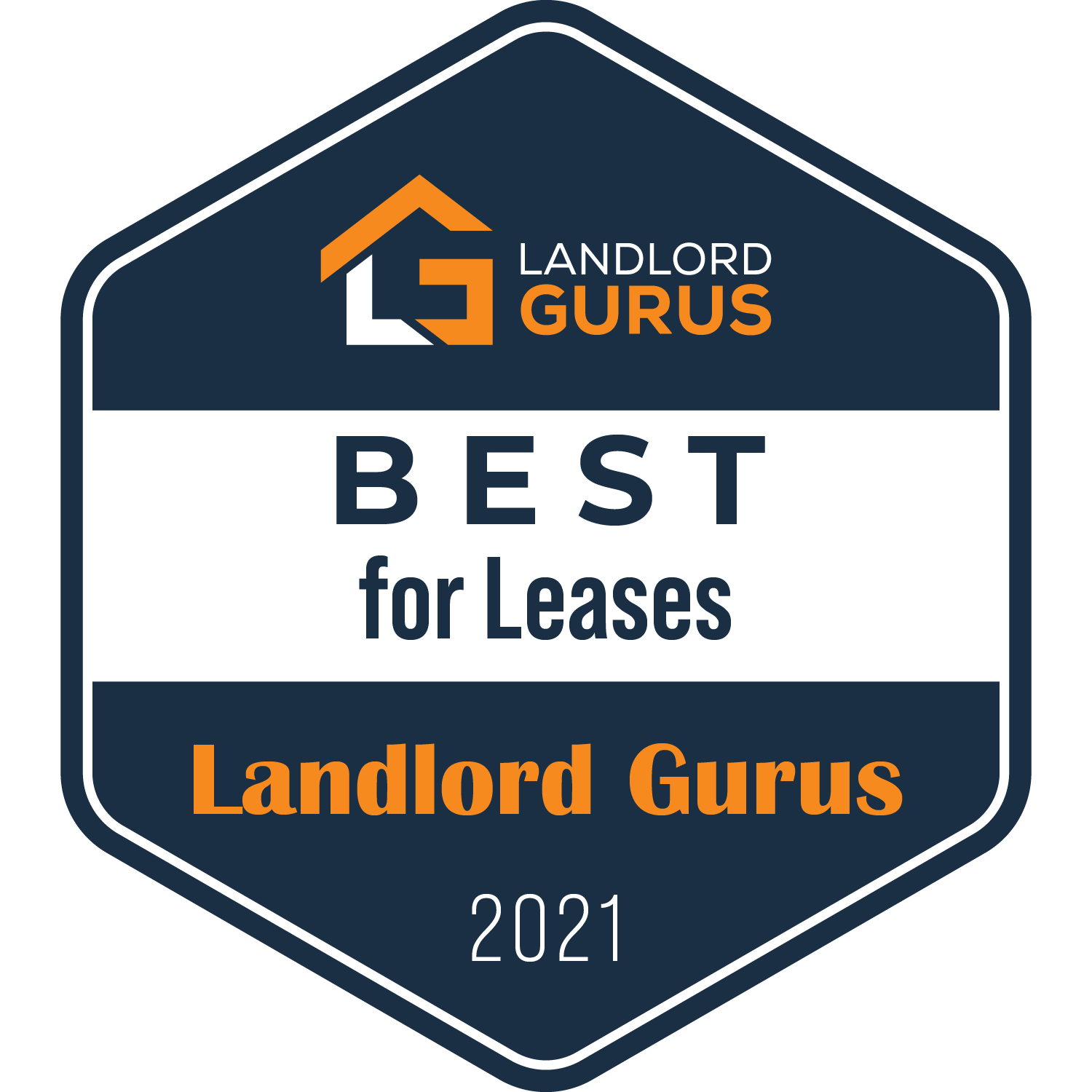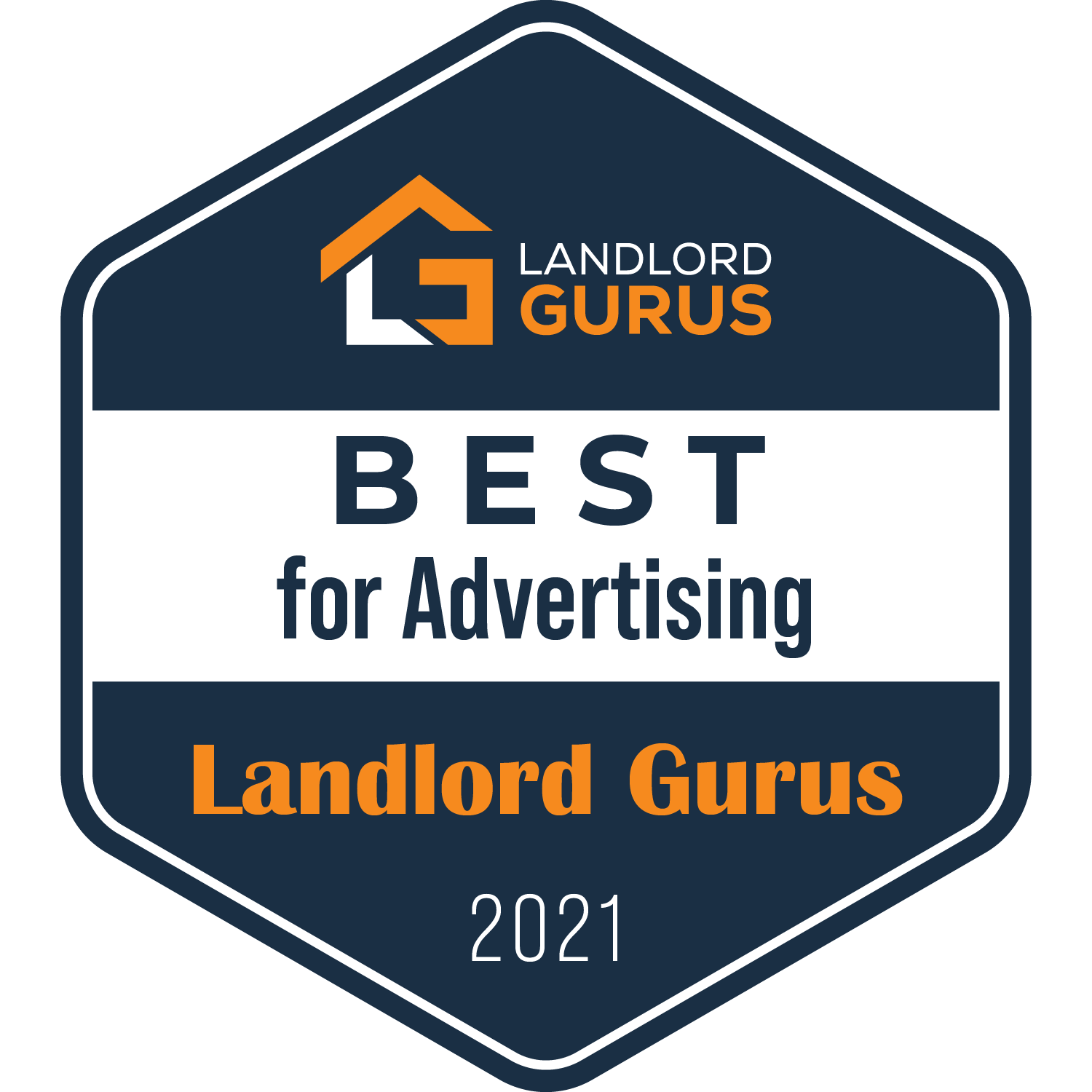 ---
Buildium is rental property management software designed to support the larger DIY landlord and property managers. The software includes tools to help with accounting and bookkeeping, lease and document management, maintenance tracking, rental listings, applications and screening, and more. Buildium claims to have over 15,000 customer accounts, 60,000 users, and over 4 million tenants under management, and was ranked as a leading residential property management solution out of 125+ companies by Gartner. Plans start at $47/month, and they are currently offering a 15-day free trial.
Buildium is a winner in our Best Online Rent Payment Service For Small Landlords
Expense Tracking
When it's time for you to pay bills, use Buildium's built-in calculators to convert your work orders into bills and send payments to contractors and vendors. You can even set up recurring payments so you never forget a due date.
You can easily track payments, deposits, and refunds from your accounting dashboard and make transaction notes to remember which tenants regularly pay on-time or late.
Score: 9.5/10
Bank Account Integration
Buildium automatically reconciles bank statements and every recorded check and deposit. This helps landlords save time and ensure accuracy.
Score: 9/10
Reporting
Buildium offers a full suite of reports you can generate that help you understand the finances of your rental property business from your dashboard. This means balance sheets, income statements, cash flows, bank reconciliations, and transaction reports are right at your fingertips. These reports include:
General ledger
Balance sheets
Budget vs. Actual 
Income statements
Cash flow statements
Rental owner statement
Rental owner ending balances
And more
In just a few clicks, view monthly profits, upcoming bills, and cash in the bank. Additionally, every trust reconciliation report is audit compliant.
Score: 10/10
Taxes
Finally, Buildium makes it a breeze to file your taxes. You can automatically create and e-file 1099s in minutes straight from your dashboard. This ensures accuracy by tracking all owner and vendor payments in your account. The system will also postmark and send hard copies via USPS and automatically archive them so you can retrieve them later. 
You can also send digital copies along with the hard paper copy when you e-File. Digital copies are completely free when you file with Buildium.
Score: 9.5/10
Bonus
Buildium offers built-in common area maintenance allocation. This allows landlords to assign and bill individual tenants for costs such as trash collection or snow removal.
Score: +1
Whether you manage five doors or five thousand, Buildium provides a simple but sophisticated property management platform to help you grow and improve your business.
Strength: Complete Solution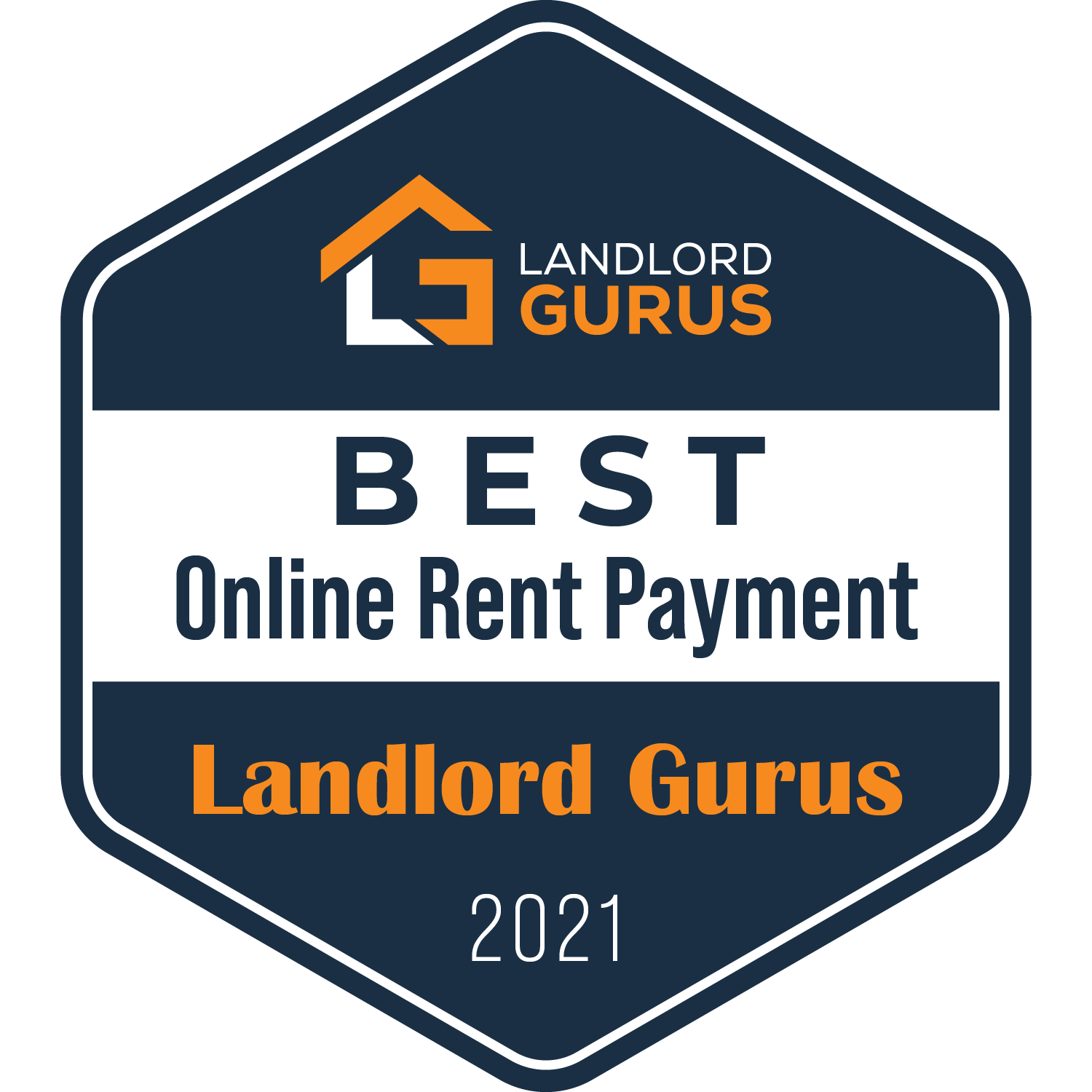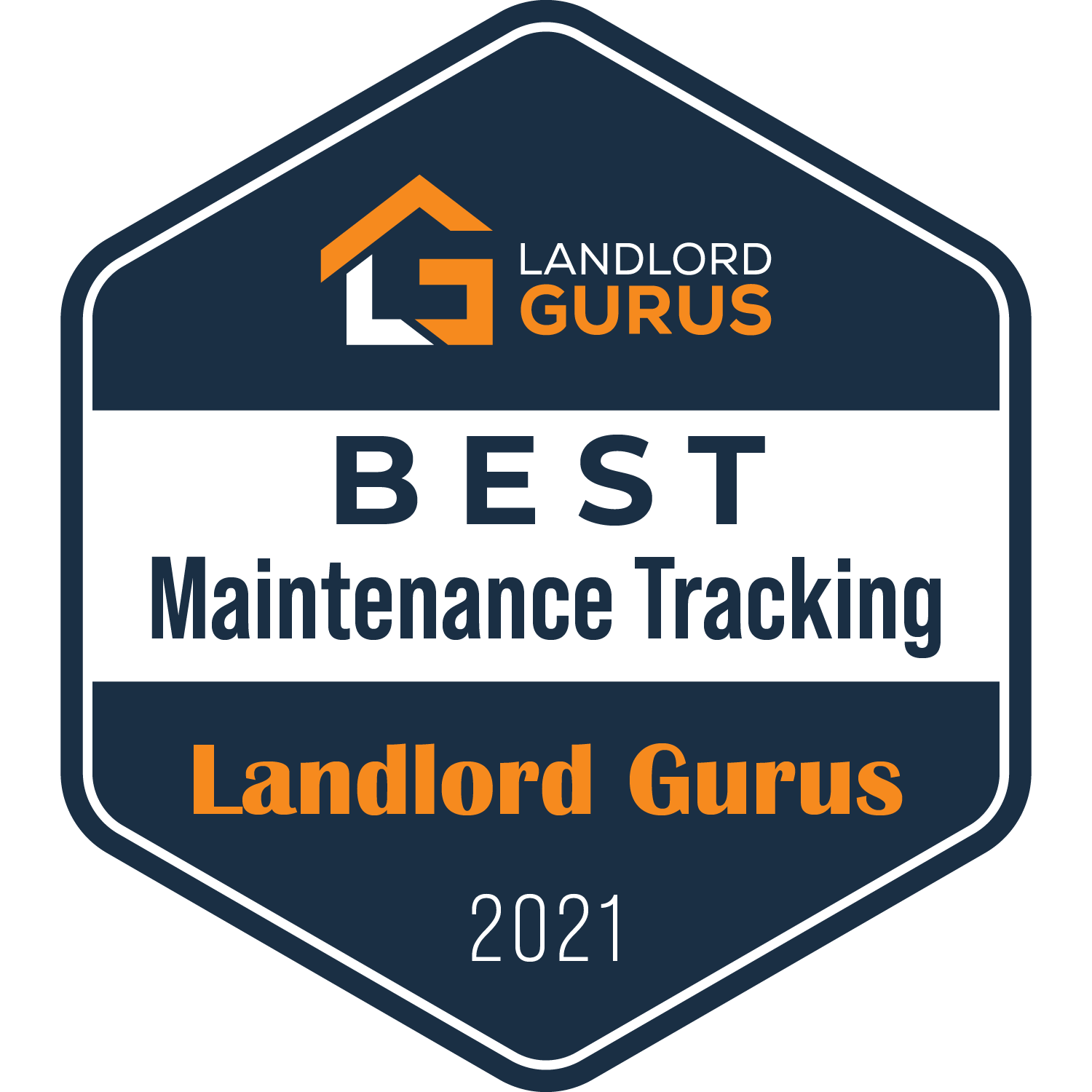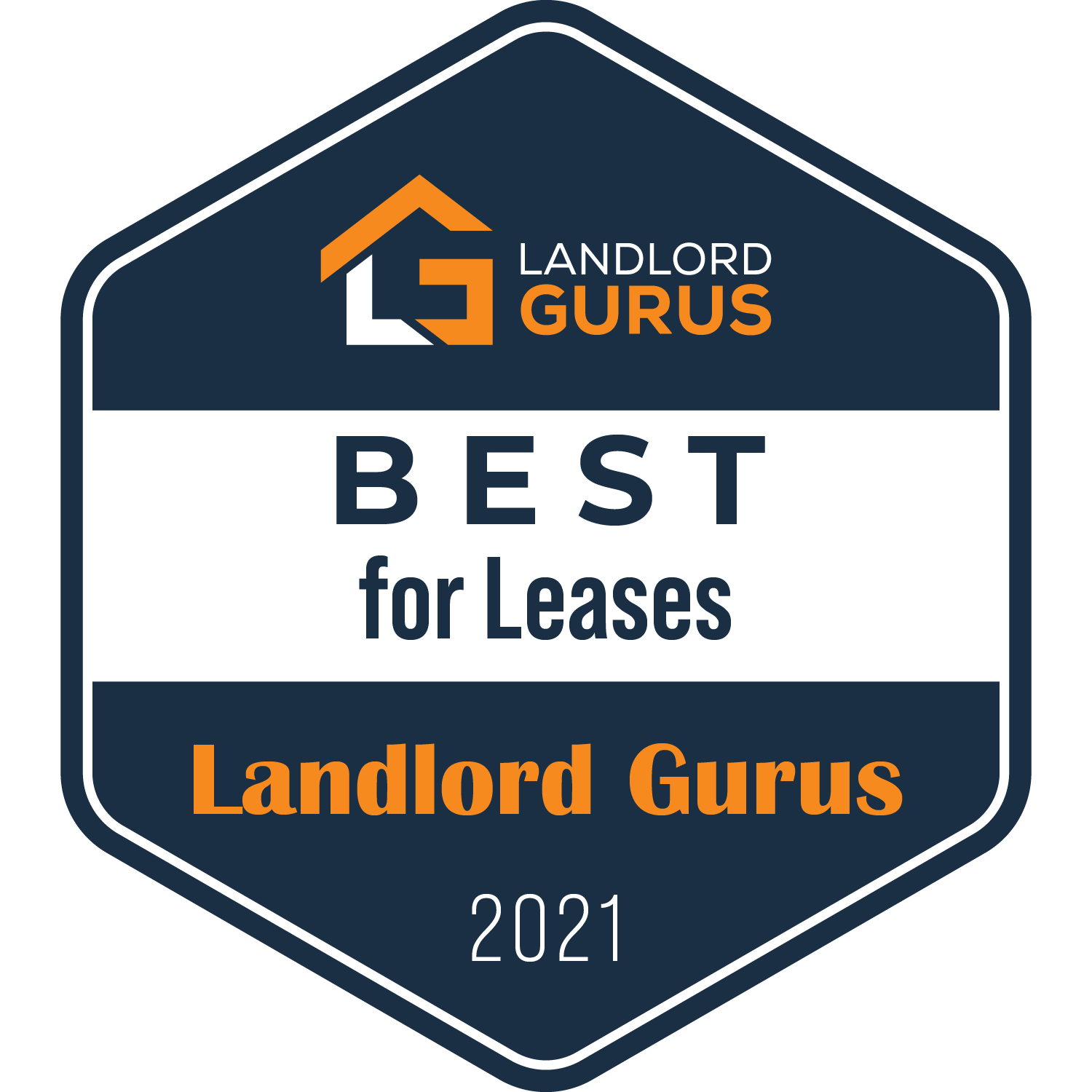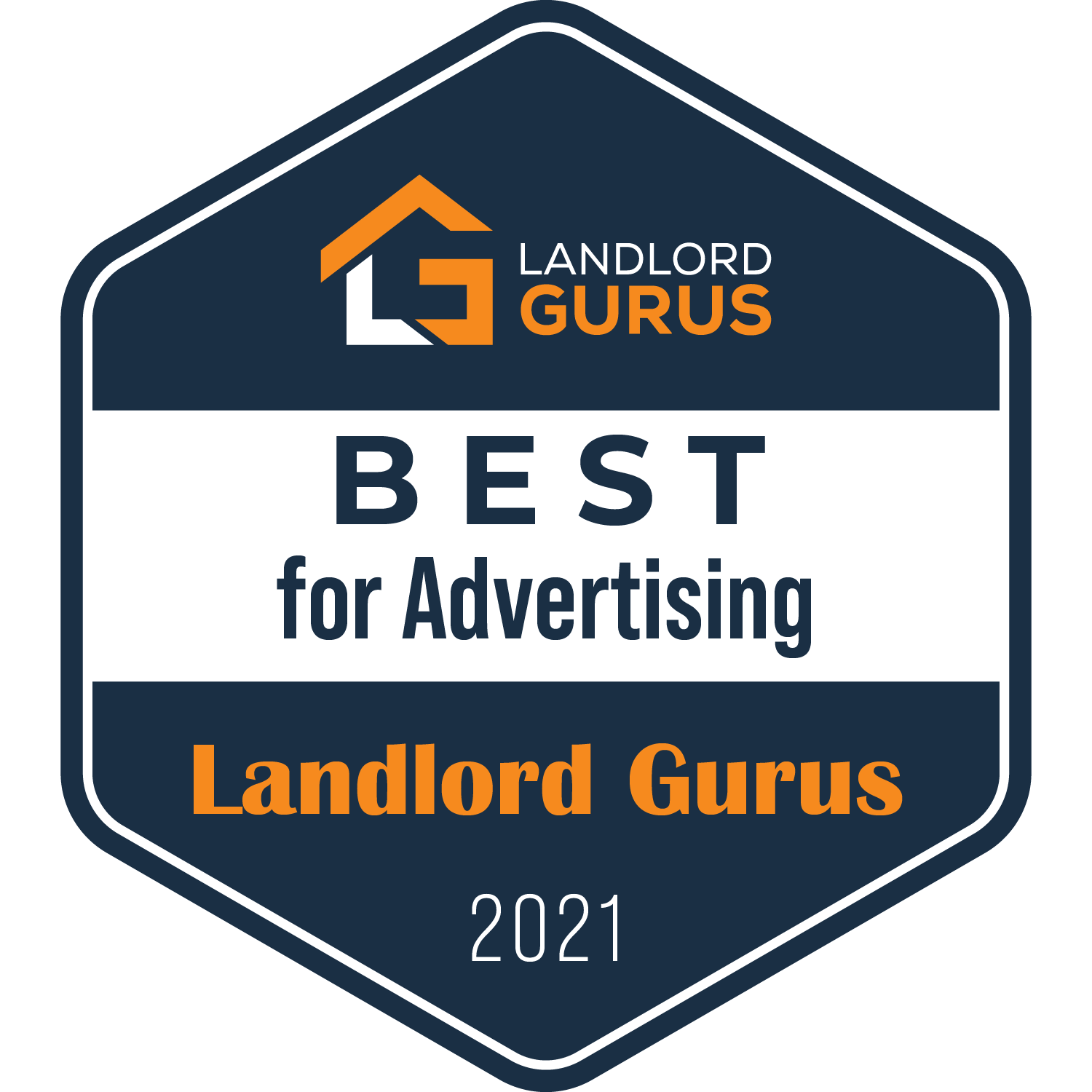 ---
Landlord Studio is an online and mobile rental property management software that helps you track income and expenses, screen tenants, set automatic reminders, and more. This presents an attractive alternative to QuickBooks because it is specifically designed for financial tracking and reporting needs of residential property investors.
Also Read: Landlord Studio: Mobile Accounting Software for Landlords
Expense Tracking
With Landlord Studio, landlords can track and create income and expense reports to easily manage their rental property finances. 
The software is available on mobile devices so you can open the app and enter things like income and expenses as you go. Common property management expense categories are already set up with the IRS categories in mind, or you can easily customize your own expense categories.
Additionally, you can easily digitize receipts by taking a photo of them with your phone and storing them in your account.
Finally, you can organize your expenses on an organizational, property, and unit level. Help identify which units are costing you the most and which ones are the most profitable and adjust your operations accordingly.
Score: 10/10
Bank Account Integration
Landlord Studio securely integrates your bank account. With a subscription to either the Growth or Scale plans, you can import transactions from up to 5 bank accounts directly into your dashboard.
Score: 9/10
Reports
Landlord Studio offers a variety reports that are available in CSV or PDF format including:
Profit/Loss
Net Worth
Schedule E Report
Income Expense
Income/Expense Categories
Breakdown Statement
Mileage
Occupancy
Overdue/Upcoming Expenses
Payments Made
Reminders
Rent Ledger
Overdue List
Rent Roll
Tenant Directory
plus more
Score: 10/10
Taxes
Landlord Studio recently released an updated report template for the IRS Schedule E form. This report breaks down and organizes your income and expenses on a property basis to help speed up the filing of your taxes.
Score: 8/10
Accounting and property management tools to save time and money while managing your rentals. Track income and expenses, screen tenants, collect rent, and more.
Strength: Accounting and Financial Tracking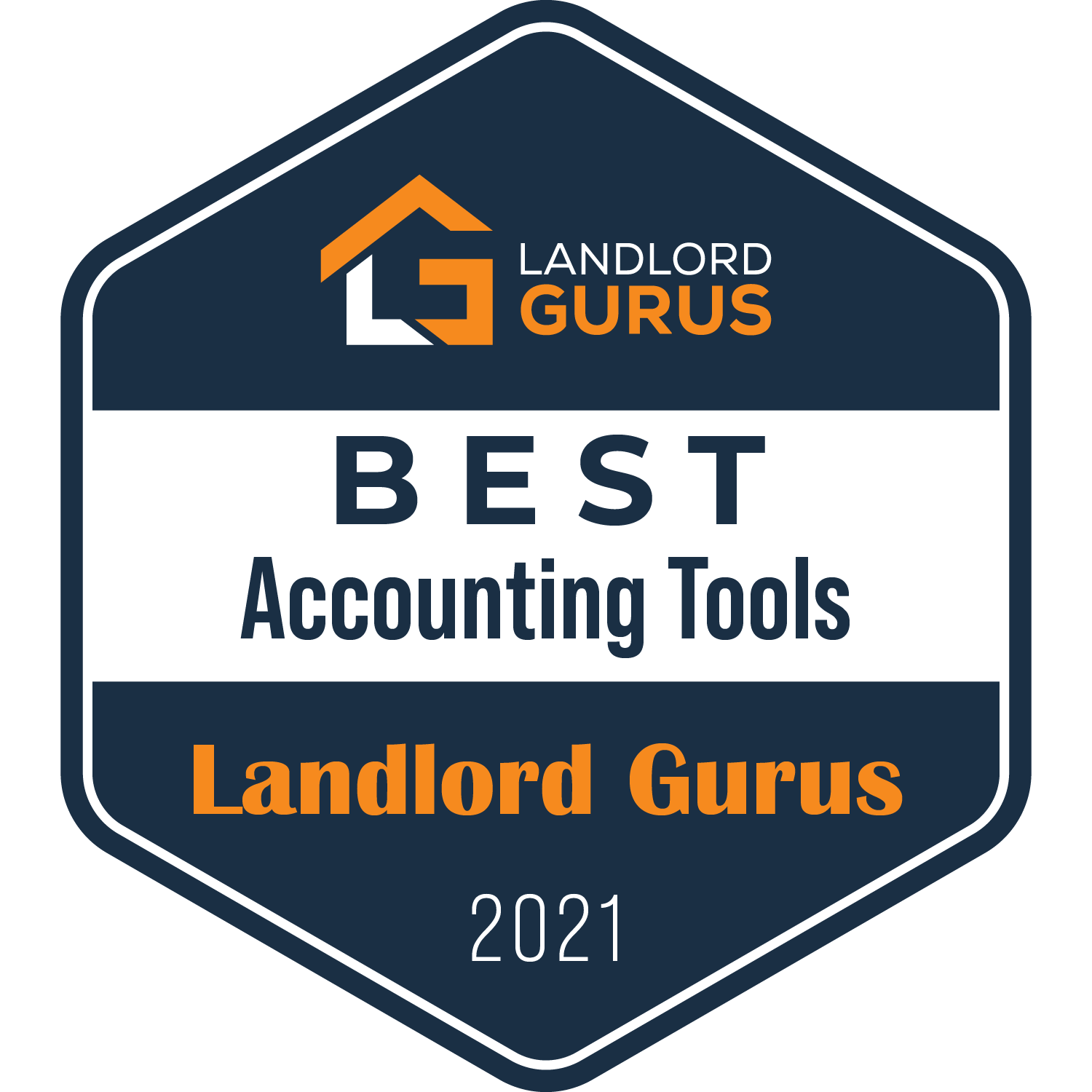 ---
Rentec Direct offers rental property management software and tenant screening solutions for landlords and real estate professionals to manage properties, tenants, and accounts online. Subscribers can collect rent payments, post vacancies, balance accounts, create reports, access tenant and owner portals, coordinate maintenance, accept rental applications online, and generate tenant screening reports. Sign up for a free trial today.
All of the packages from Rentec Direct, including the free basic package, include financial tracking and reporting options. Keep track of all payments you have received from tenants and made to vendors, or – for property managers – to owners. Additionally, your financial information can sync with QuickBooks, and you can e-file your 1099-MISC automatically.
Property managers also have access to trust account management and reporting. Rentec PM is certified and will provide you with the necessary reports you'll need in the event of an audit.
Rentec Direct is a winner in our Best Online Rent Payment Service For Small Landlords
Expense Tracking
Rentec Direct features full general ledger accounting for every property, tenant, owner, and bank account. Therefore, bills and fees can be automatically generated and charged to tenants. Also, recurring transactions can be sent to owners automatically.
Score: 9/10
Bank Account Integration
Landlords can connect their Rentec Direct accounts with operating accounts to track and record business transactions from their bank. As a result, this maintains the integrity of accounting ledgers and saves time by automating data entry and reconciliation.
You can also synchronize all your financial data with QuickBooks without having to re-enter the same data multiple times. Simply export any ledger or report from Rentec Direct into QuickBooks.
Score: 10/10
Reports
Landlords have access to a robust reporting system with Rentec Direct. Specialized reports for property portfolios and owner statements provide you the most relevant data quickly and easily. All reports can be emailed, printed, or exported to PDF or Excel. Additionally, all your data can be synchronized with QuickBooks to provide a familiar format to your CPA or bookkeeper.
Score: 9/10
Taxes
Rentec Direct provides full functionality for IRS 1099-MISC e-file and IRS Schedule E tax reporting. The 1099 Tax Assistant assists landlords with the necessary information to easily compile 1099 tax forms for the IRS, vendors, and owners. Because data is retrieved directly from the Rentec Direct accounting tools, error-free transmission is ensured.
The following reports helps find and organize all the data you need come tax time:
1099 Tax Assistant: Provides a list of all vendors paid during the timeframe with option to limit to those above $600 annually.
Depreciation Schedule: Shows all depreciable improvements for the selected year.
Schedule E Assistant: Provides an income/expense statement based on items which populate to your Federal Schedule E.
Rentec Direct also provides full e-file functionality with the IRS and will mail paper copies to the recipients as necessary.
Score: 10/10
Bonus
Common Area Maintenance is included with a Rentec PM subscription. Simply enter the percentage or fixed allocation of common expenses for each tenant. Then the software will automatically calculate their portion and invoice them directly for their share.
Score: +1
Designed to address the needs of DIY landlords as well as property management companies, Rentec Direct includes all the tools necessary to manage and rent your properties
Strength: Complete Solution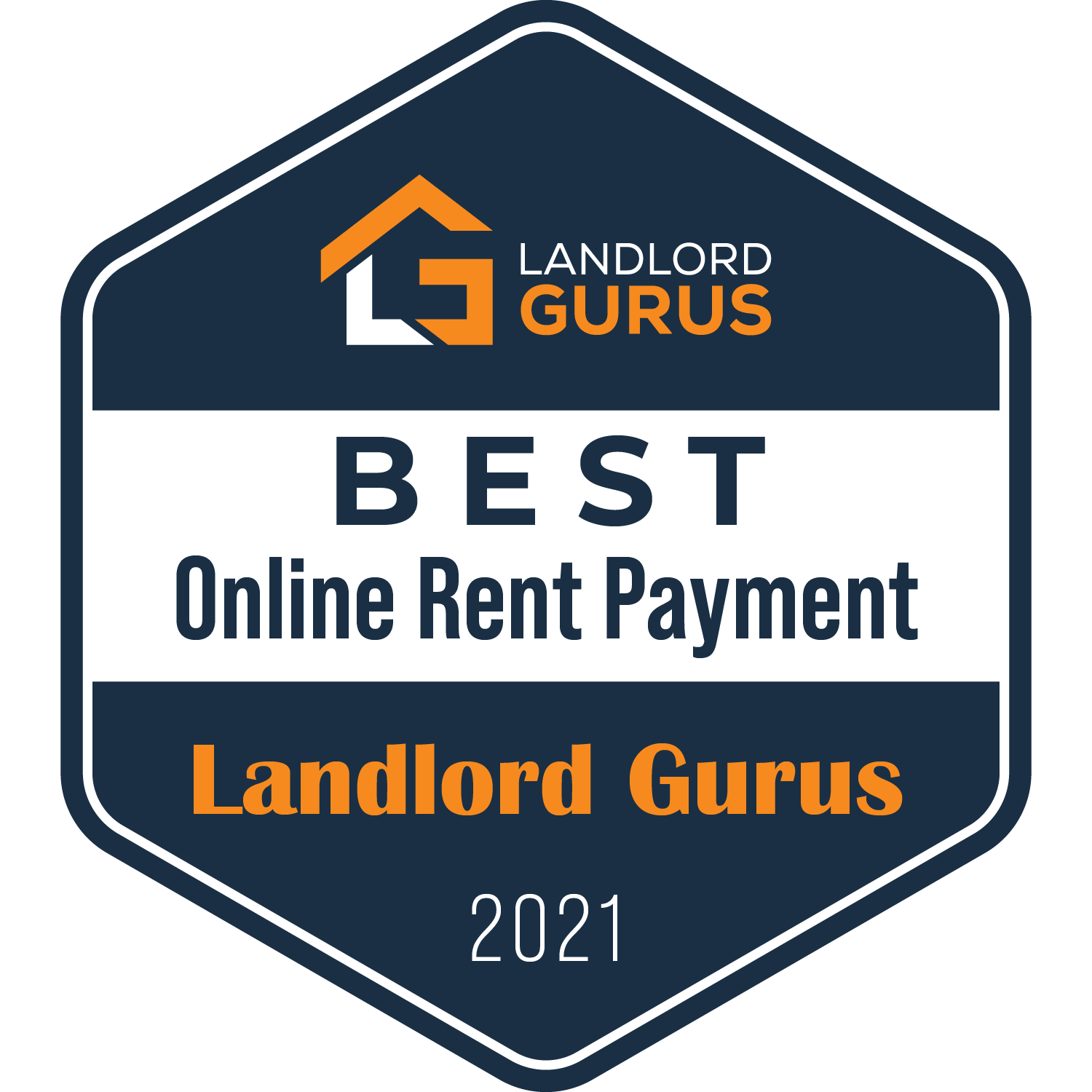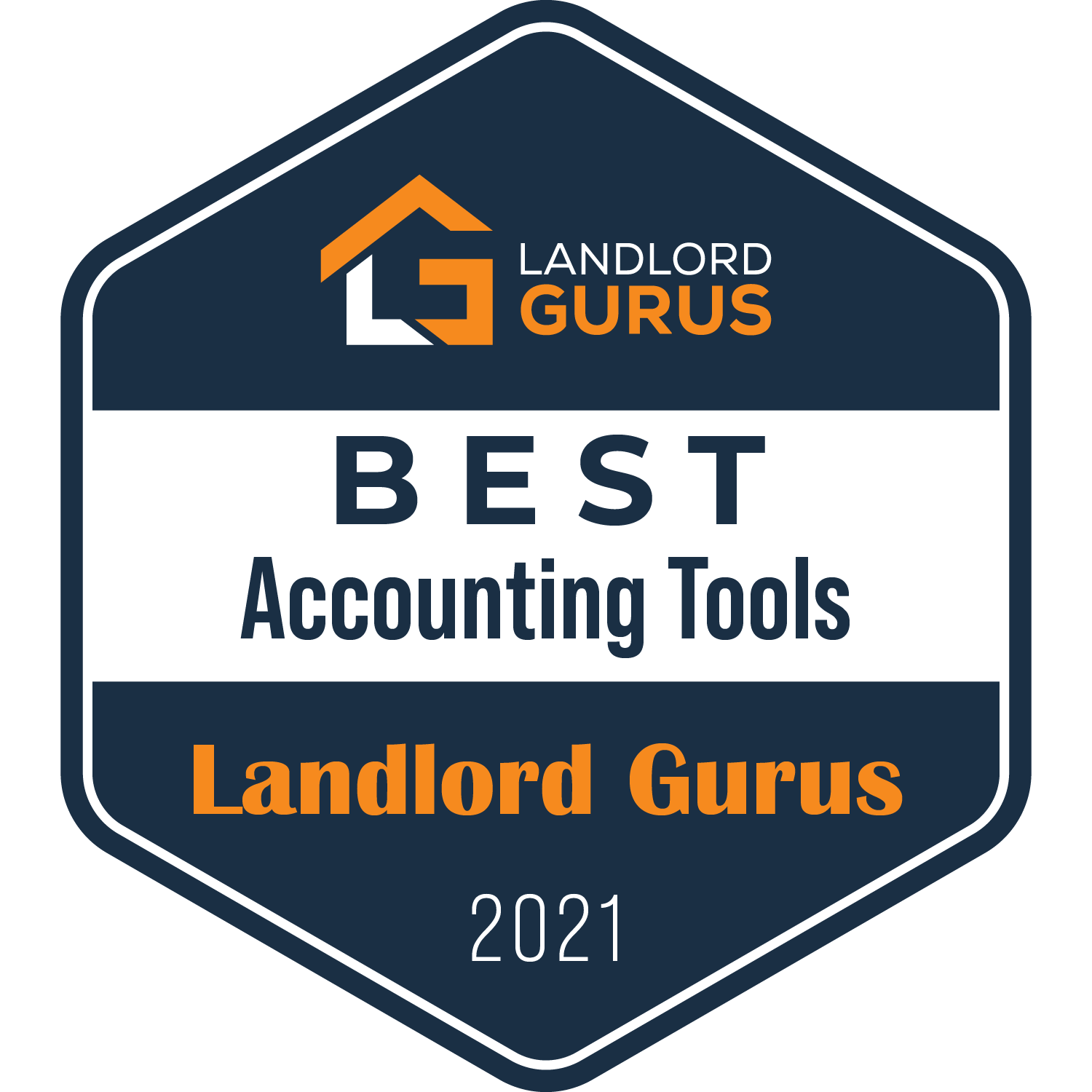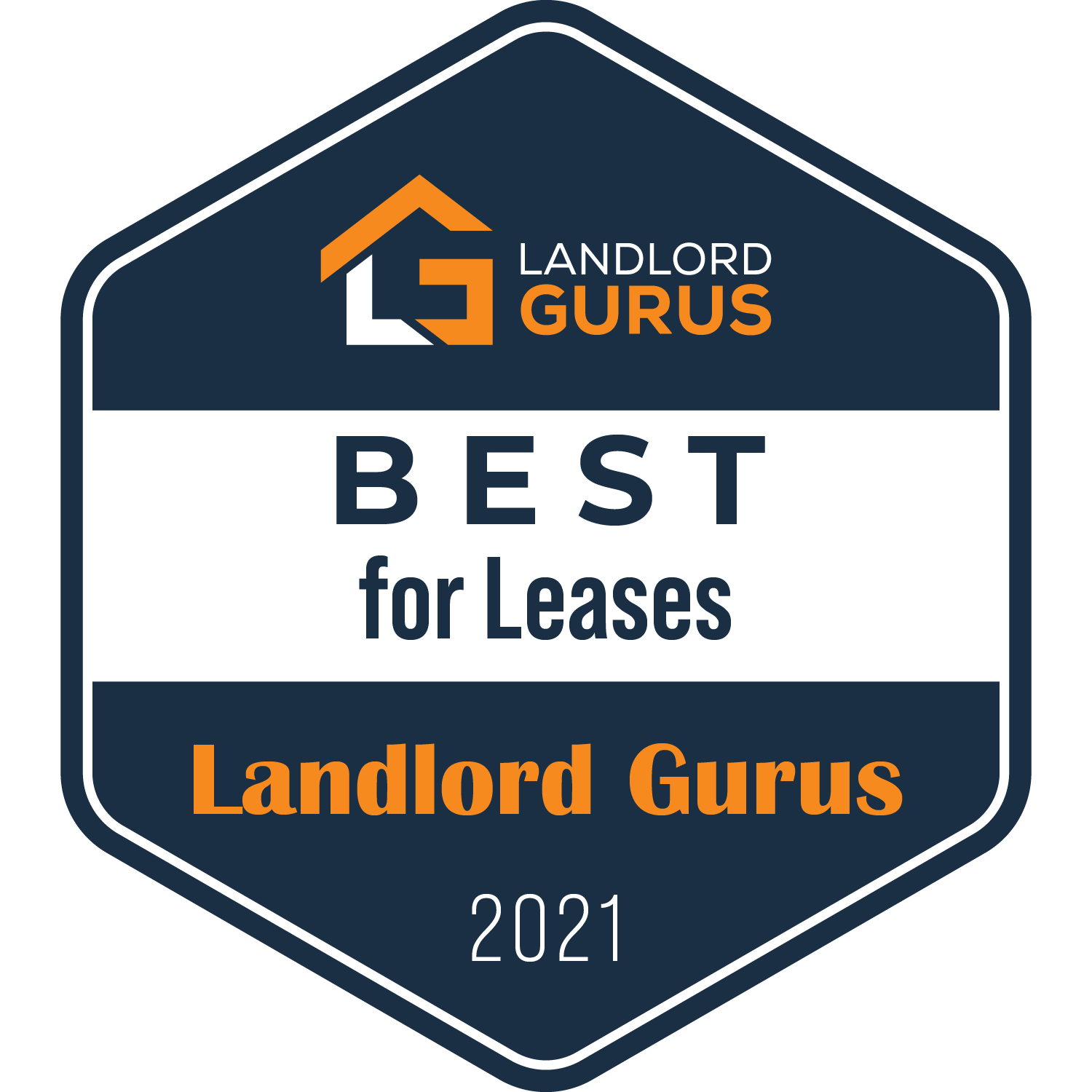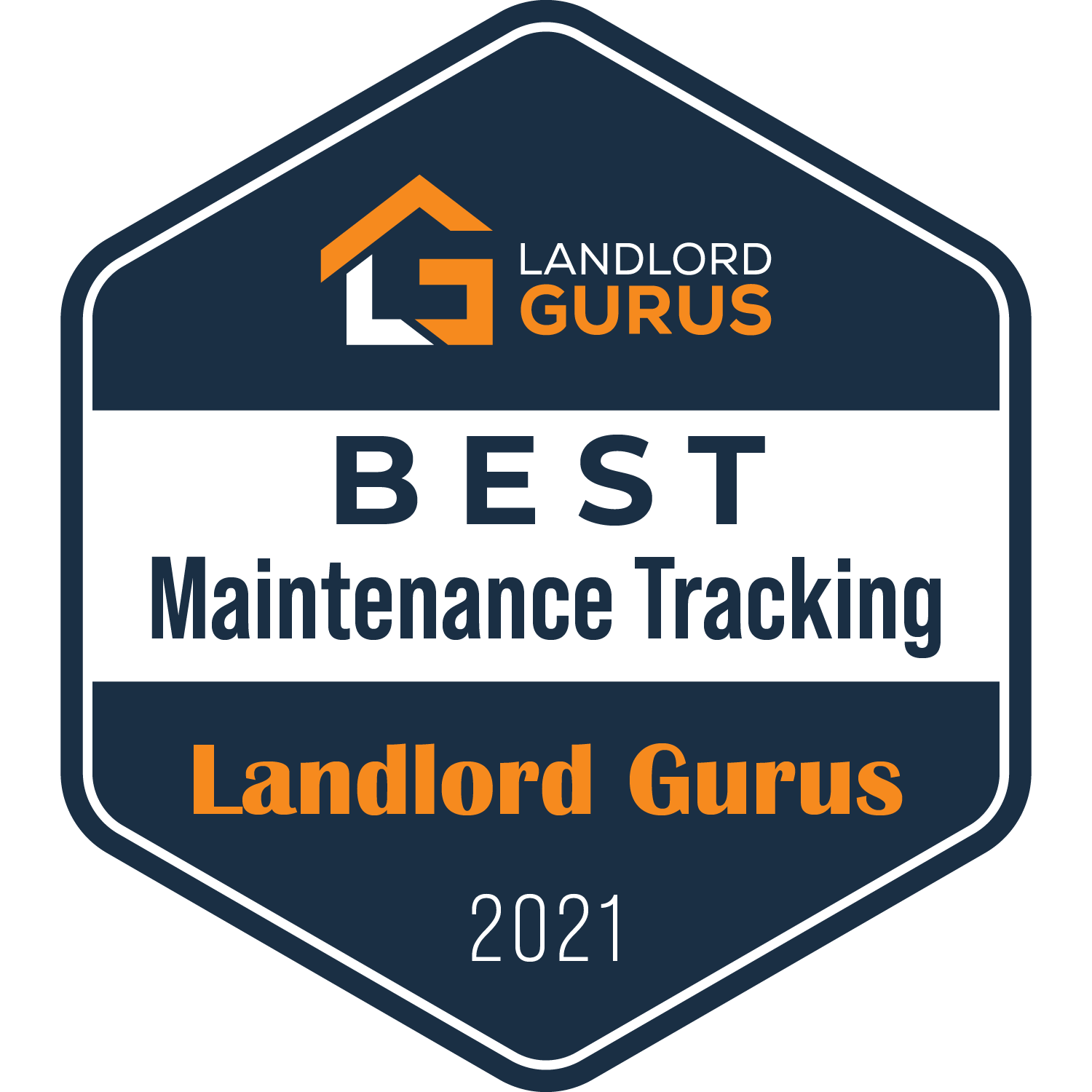 ---
Stessa is an asset and money management tool that helps rental property owners and investors optimize their portfolios for performance. This includes free, cloud-based smart bookkeeping for landlords. Users can sync property information and financial accounts into the software and access a variety of landlord accounting metrics and reports at the click of a button. The aim is to make managing the financial aspect of a portfolio of rental properties painless and automatic.
Stessa is free for landlords though there may be premium plans with upgraded features in the future. There are also optional paid services to assist with tasks like rent analysis, mortgage financing and market research.
Stessa currently focuses on the financial and accounting tasks of property management. However, they do plan to roll out online rent collection capabilities in the future. Sign up for a free account at Stessa.
Also Read: Landlord Accounting Software for Your Rental Property: Stessa Overview
Expense Tracking
Simply sync your property's bank and financial accounts with Stessa, and it will automatically track and categorize all income and expenses – including rent payments, expenses, debt payments, capital expenses, and mortgage balances.
You can also track expenses and save receipts on the go with Stessa's iOS and Android mobile app scanners. Just snap a quick photo and Stessa will automatically create and categorize the transaction for you. Alternatively, forward PDFs via email for automatic processing.
Score: 10/10
Bank Account Integration
The first step in setting up your Stessa account is entering your property address and linking bank and other relevant financial and mortgage accounts. Integration is quick, and with Stessa's bank-grade encryption and strict internal controls, your data is secure. Once complete, Stessa automatically combines all your transactions and categorizes them for easy reporting and tax prep.
Score: 10/10
Reports
With Stessa, landlords can track unlimited properties and run unlimited reports, at both the property and portfolio level, including:
Income statement
Net cash flow
Capital expenses
Balance sheet
Stress test model
Tax package
and more
Access all your metrics directly from the landlord dashboard, or download Excel or PDF reports to print or share with partners, lenders, CPAs, etc.
Score: 10/10
Taxes
Stessa makes tax time a breeze with tax-ready financial reports. Export your personalized tax package in seconds, and import it directly into TurboTax or share it with your CPA, bookkeeper, or others.
Registered Stessa investors can also access a suite of tax resources created in partnership with a certified public accounting firm (CPA) that specializes in real estate investment.
Score: 9.5/10
Asset management and accounting software for real estate investors, including smart money management, automated income and expense tracking, personalized reporting and more.
Strength: Accounting and Financial Tracking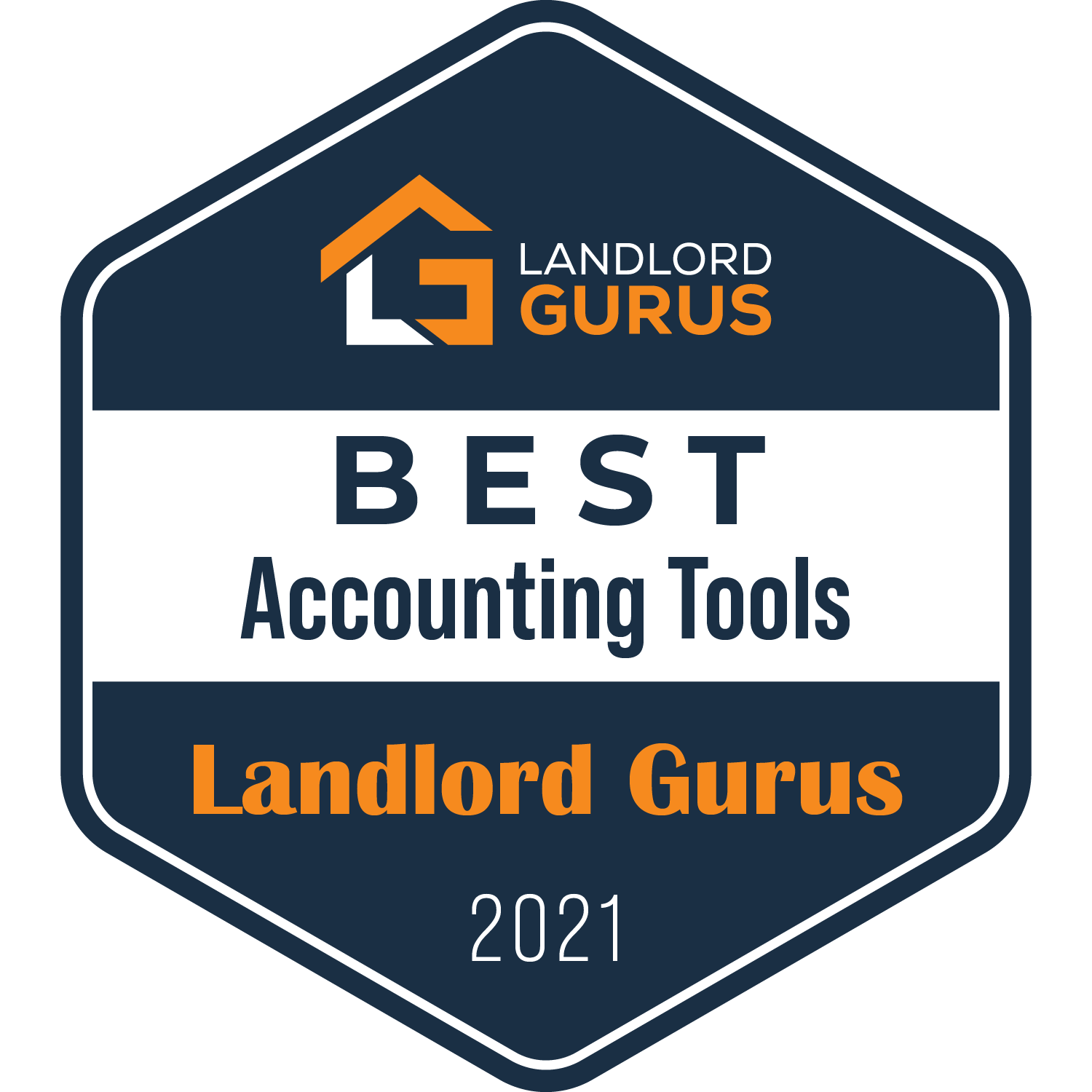 ---
With a robust suite of financial features plus an app that makes it easy for landlords to collect rent payments and manage tenants, TenantCloud offers a lot of features that make it stand out from other rental property management software platforms. You can try it free, which makes it easy to see if TenantCloud is right for you without committing to a paid plan.
When it's time for taxes or to check in with your accountant, you can simply send all of your financials to your accountant. Premium packages integrate with QuickBooks. All packages allow you to download your "books" as an Excel file, PDF, file, CSV file, or Numbers file. 
TenantCloud is a winner in our Best Ways to Advertise Property for Rent
Expenses
TenantCloud provides easy end-to-end accounting and will help keep track of all your rental property finances. Once your lease is set up in TenantCloud, the software will handle the rest, including automating invoices, late fees, and receipts. You'll have access to all of your financials within the platform. 
From the TenantCloud dashboard, it is easy to add income and expense transactions. You can also assign transactions as general or property-related income or expenses. Select a payer or payee, enter dates and amounts and categorize transactions from a list of common categories or create your own. You can also upload and store documents, receipts and photos.
Score: 9.5/10
Bank Account Integration
Landlords can link a bank account with TenantCloud to receive payments. With any paid subscription package, you can set up TCPayments.
Powered by Dwolla, this is a payments platform that securely connects to bank or credit union accounts to enable the transfer of money. Though there are no convenience fees, landlords still get unlimited transactions and payments to/from tenants, owners and vendors. You can also link up to 6 bank accounts.
Landlords can also connect with QuickBooks and sync TenantCloud transactions. This is included in the Advanced pricing plan.
Score: 7/10
Reports
TenantCloud includes a comprehensive selection of on-demand printable reports. These financial and rental reports provide you with the most relevant data quickly and easily for you and your clients. You can also review the report summary or apply filtering, sorting, totaling, and grouping criteria to generate the report you need. Finally, print or export reports to PDF/Excel files.
Reports include:
Property marketing
Tenant Screening
Tenant Statement
Rent Roll
Contacts Information
Maintenance requests
Operating Statement
Online Payments
Property expenses
Provider statement
Lease Statements
General Income
General expenses
Property statement
Deposits summary
Amortization tracker
Depreciation tracker
Score: 10/10
Taxes
TenantCloud also helps with tax preparation. All you need to do is select Tax Preparation report, choose the date range, the property data, and accounting type. The system will then automatically do all the calculations for you. Because TenantCloud has categorized all your expenses to match the IRS Schedule E categories, running the report is all you need to do. 
Landlords can also download all transactions paid to individual providers to help with 1099 preparation.
Score: 9/10
End-to-end property management solution. Receive payments online, advertise properties and screen potential tenants. Robust accounting and maintenance features.
Strength: Complete Solution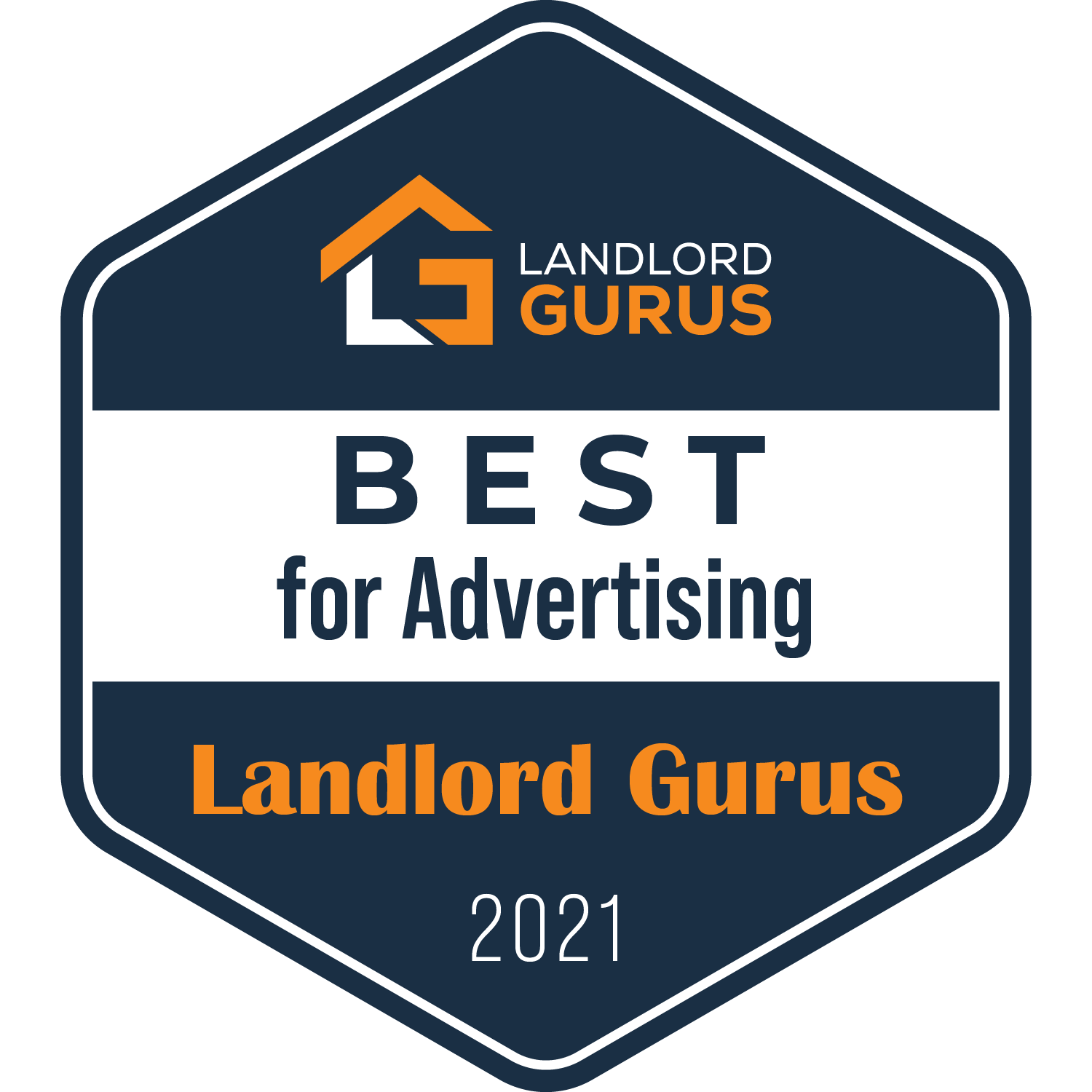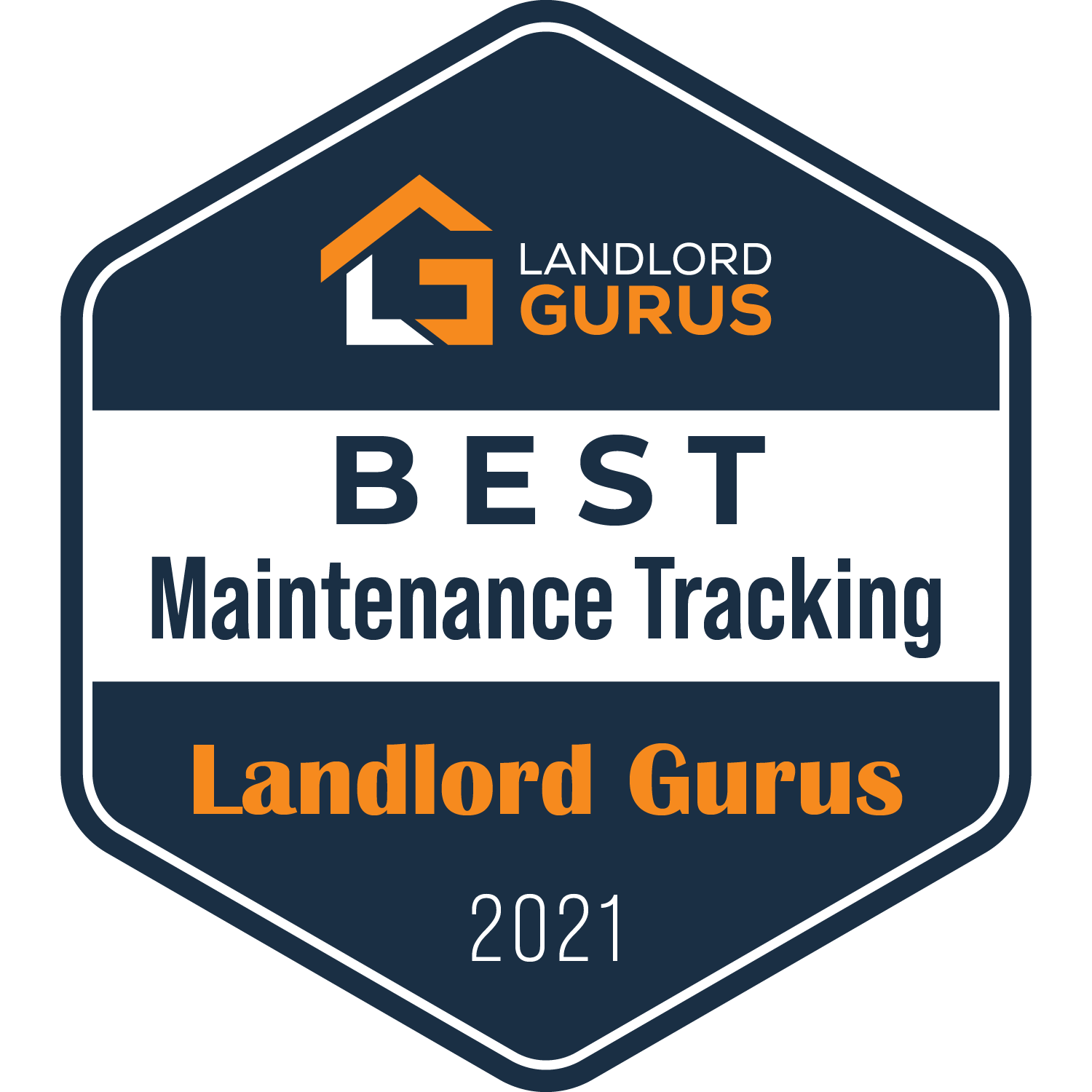 ---
SparkRental is in the process of updating their landlord software. Here is what they are saying their reporting and accounting tools will consist of:
Expense Tracking & Financials (Relaunch TBD)
Full rent ledger, automatically updated as rents come in
Track expenses for quick & easy accounting
Run Schedule E and Income & Expense reports
Fast, simple, clean accounting
This looks very promising, but until we get our hands on their new software, SparkRental receives an Incomplete grade.
Property management software including online rent collection, expense tracking and ledgers, communications with renters, photo and document storage, and more.
Strength: Complete Solution
---
Takeaway
There are many accounting tools that you can use either in addition, or as an alternative to QuickBooks for rental properties. The benefit of using any of these property management software products is that they have been specifically designed for landlords and property managers. As a result, they offer the features and reports you need. Selecting the best one for you and your properties depends on the features you require. Whatever the case, accounting for rental property becomes significantly easier with dedicated rental property accounting software for landlords. We encourage you to try some or all of the accounting tools recommended here.
Disclosure: Some of the links in this post are affiliate links and Landlord Gurus may earn a commission. Our mission remains to provide valuable resources and information that helps landlords manage their rental properties efficiently and profitably. We link to these companies and their products because of their quality, not because of the commission.
Photo by Kelly Sikkema on Unsplash